Grilled Tofu Tacos with Gochujang Glaze — smoky grilled tofu tossed in a sweet and spicy sauce and loaded into tacos with refreshing pickles carrots, cucumbers, scallions and sesame seeds.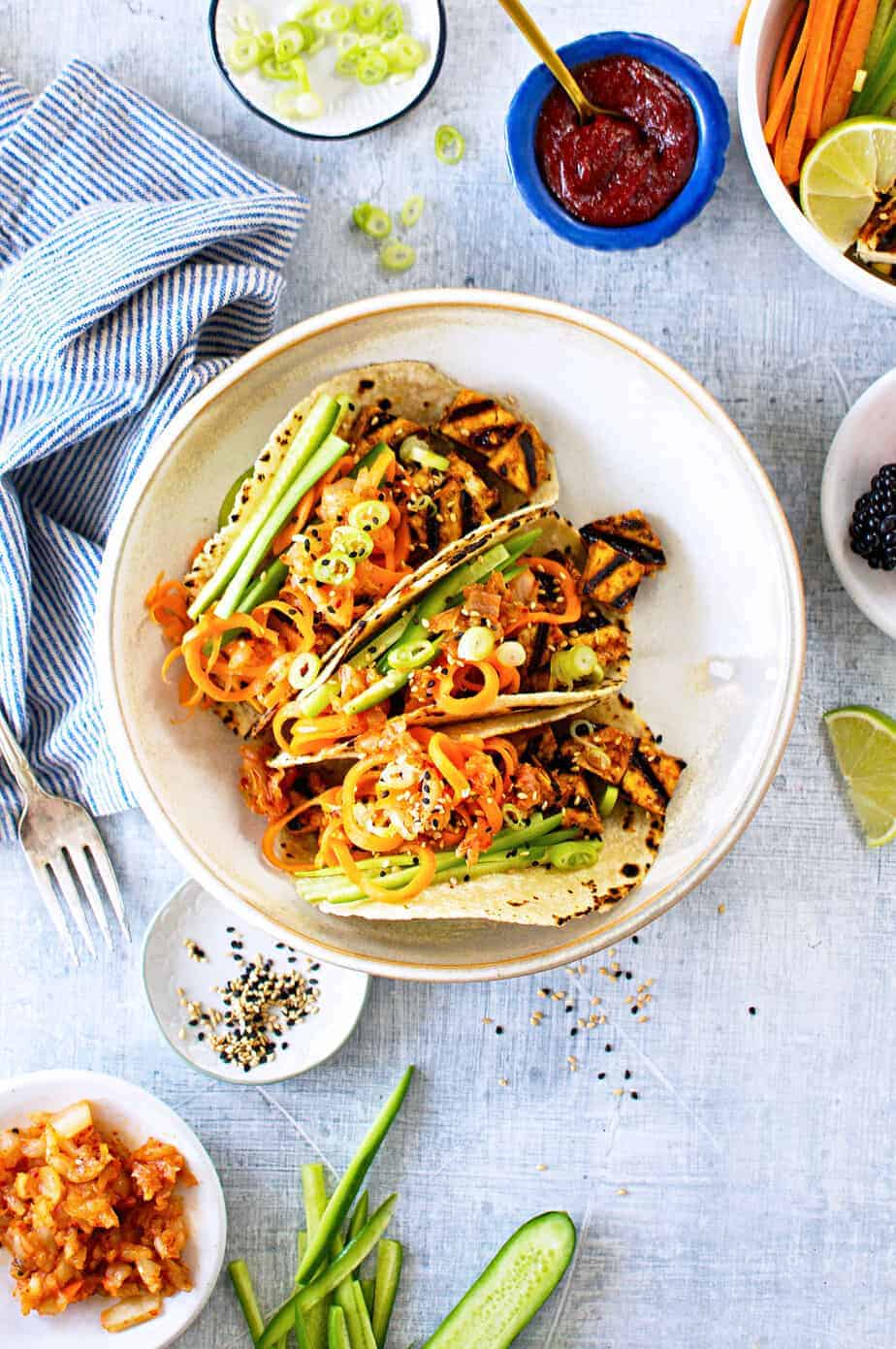 Hola friends! Quickie little post today to taco 'bout…tacos! Specifically, a new recipe I've got up over on Nosh & Nourish that I think you're gonna dig real big: Grilled Tacos with Gochujang Glaze. Huzzah!
These Grilled Tofu Tacos with Gochujang Glaze are so rad for a couple of reasons. 1) The tofu is SUPER simple to prep, so if you're not familiar with cooking tofu, but you've slapped a chicken breast on a grill pan once or twice, you're gold. 2) They're crazy flavorful. The gochujang glaze is salty, spicy and sweet — all good things on their own but even better together. And, finally, 3) since the sauce is added after the tofu is grilled, these tacos come together super quick, no marinating needed. (That said, if you happen to have any saucy grilled tofu leftover, it's excellent the next day when the flaves have really set in. Sorry I said flaves. Not sorry that I'm making big promises about bean curd.)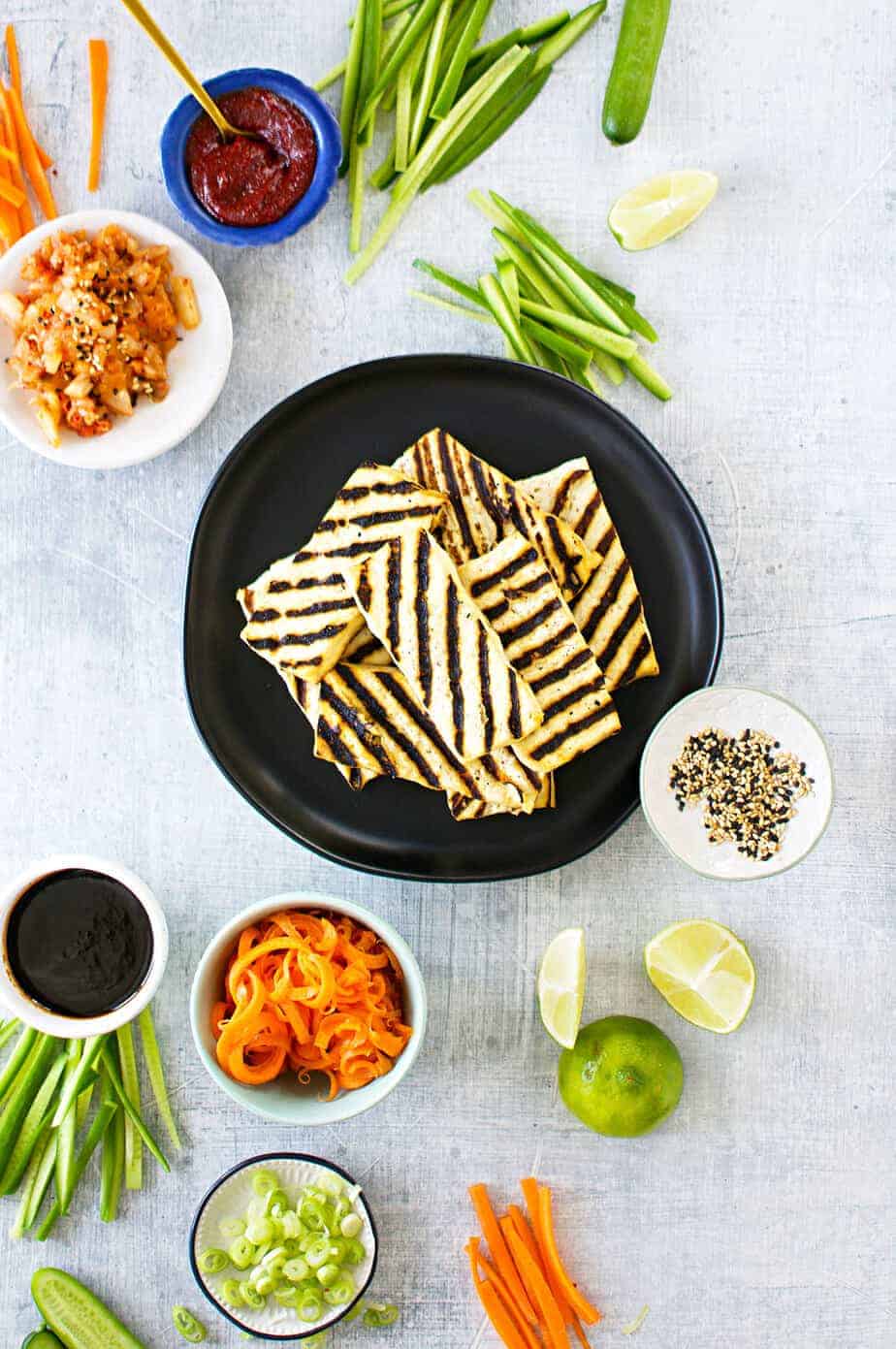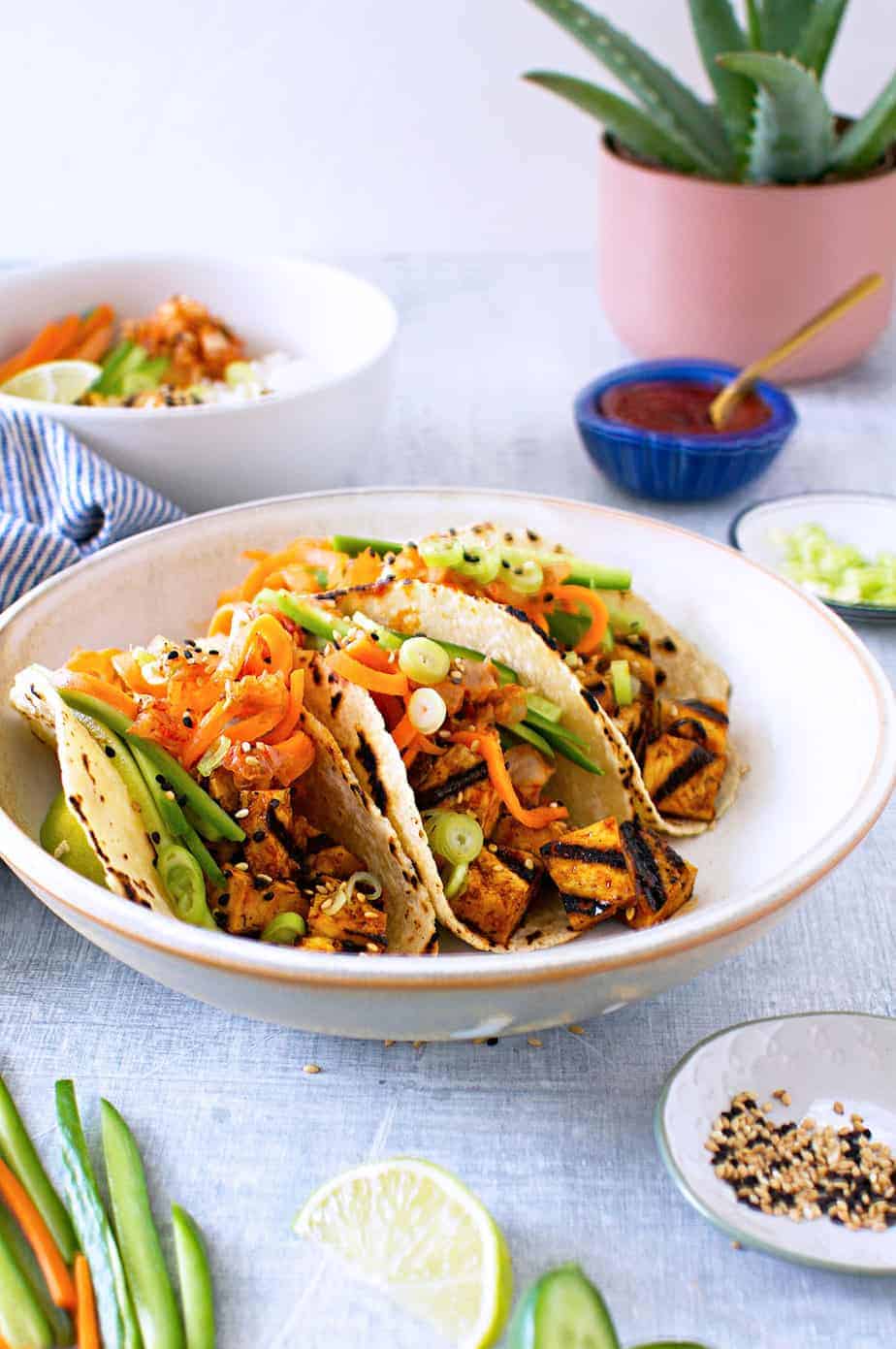 Get the full recipe (along with my quick tip for zapping the moisture out of tofu — no squeezing necessary!) over at Nosh & Nourish. I've even got a coup'la ideas for how to make these guys into bowls or salads, too. It's a good one!
xo,
Em
Like these Grilled Tofu Tacos with Gochujang Glaze?
Be sure to check out:
————————————————–
OH! before you go…
Like whatcha see here — or have a question, feedback, or recipe hack to share? Join The Pig & Quill convo by commenting below and hanging out with me on Facebook, Twitter, Instagram and Pinterest. And don't forget to subscribe to P&Q emails or add me to your RSS reader with Feedly or Bloglovin' so you never miss a post. x's & o's!