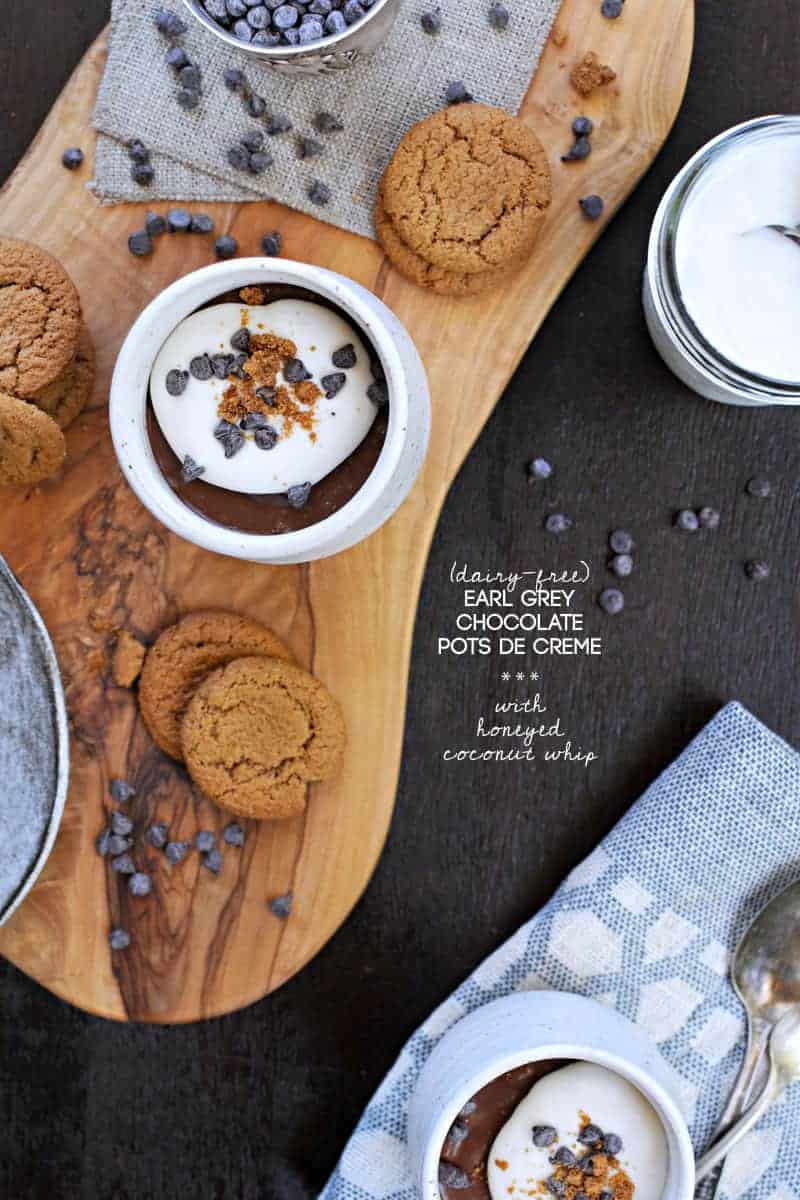 Let me tell you a story.
I've never actually met Akiko Graham, but I can tell you with a fair degree of certainty that, in addition to being a phenomenally acclaimed ceramist, she's an excellent human being. Generous and thoughtful and soulful and sweet. And while I've never met her children, either, I'd also bet she's a pretty spectacular momma. Reminds me a bit of my own, actually.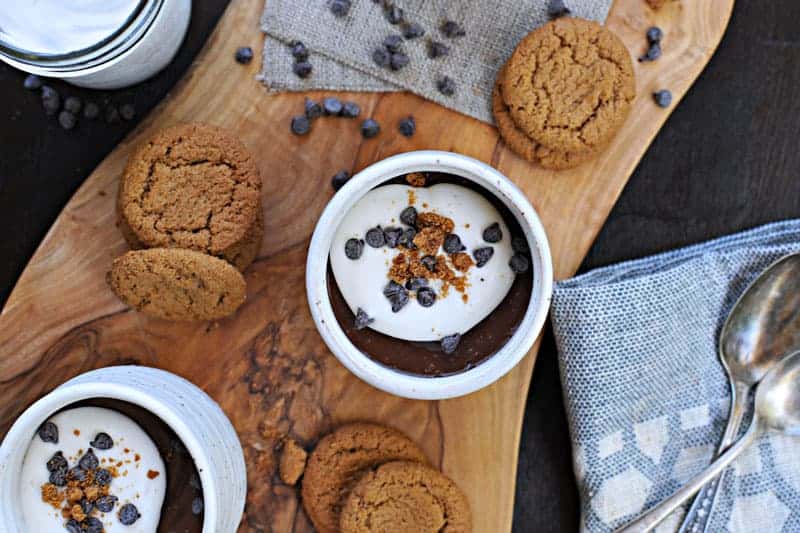 A couple of years ago I was managing communications for a renewable fuel company when the phone rang. It was an unusually cold winter in the Pacific Northwest, and the unexpected drop in temps had caused our pump's auto-shutoff valve to malfunction, so Akiko Graham was standing in a pool of biodiesel while the fire department mopped things up around her. And she was apologizing to me.
Amidst helping Akiko fill out an incident report over the phone (all the while assuring her that the spill was in no way her fault), I noticed that her email address referenced her pottery website and proceeded to stalk her talent for the next two days before deciding that everyone on my gift list needed an Akiko piece of their own for Christmas.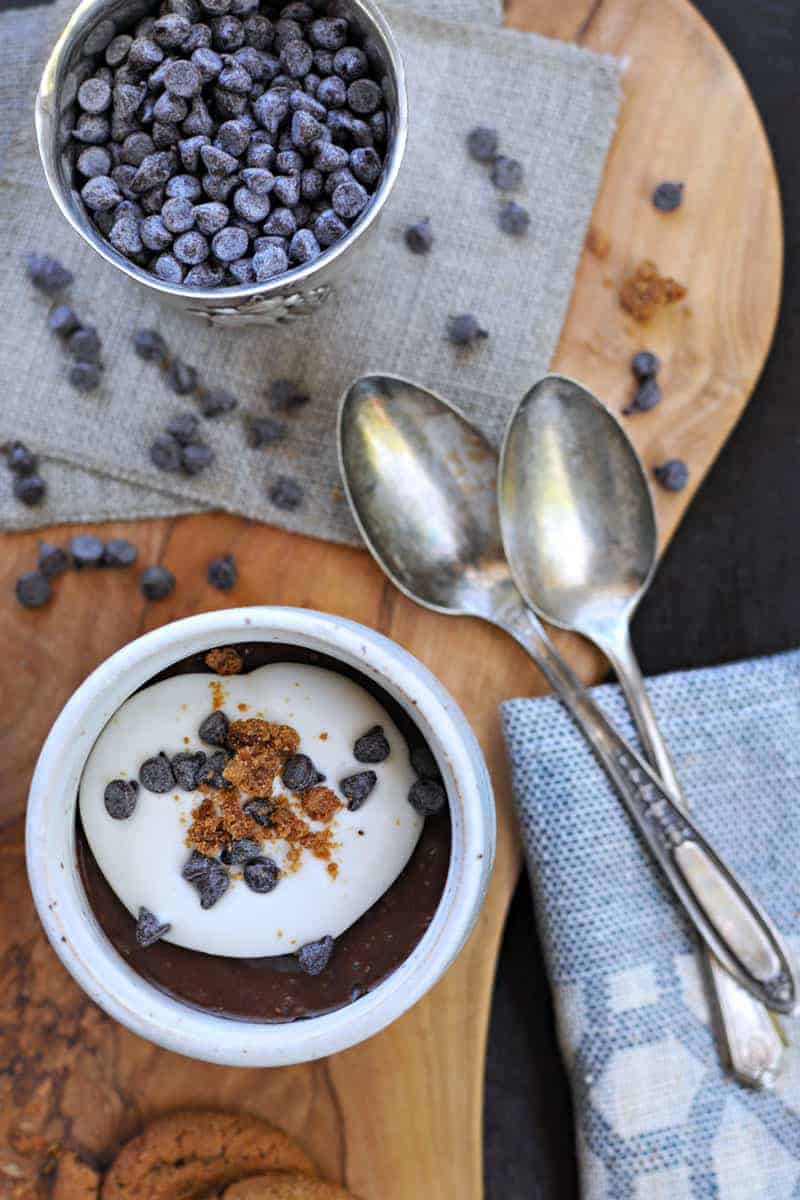 Since that first fateful order, I've interacted with Akiko a handful of times, and each time she's been kinder than the last — fitting in small orders for our family among huge, custom orders of thousand-plus pieces. Saying sweet things about our little Lana and sharing personal tidbits about her own kids. Infusing every gesture with sincerity. Just generally being the kind of person you'd bake a charming little cake for if you were the brand of blogger that baked charming little cakes. (Molly Yeh I am not, dangit.)
So this past Mother's Day, when a package arrived on our doorstep full of thoughtful little goodies for baby and a pair of perfectly petite speckled tumblers for me, I vowed I'd honor Akiko in some way.
Ok, well first I cried happy tears because who does that and then called my mom who cried happy tears because who does that and then called my mother-in-law (who apparently has her emotions more in check than us Fong girls) because who does that.
And then I vowed to honor her gesture.
"I hope you like the pots de creme cups," Akiko had said in an accompanying. "If you ever make a recipe with them, I'll give it a try!"
And so it is that these little pots de creme came to be. Sinfully rich molten chocolate whirled with Earl Grey-infused coconut milk and topped with a crowning dollop of silky, honeyed whip. Chris and I enjoyed these on Father's Day (because one Dad's Day dessert was not enough) — and since they're dairy free and only take, oh, about 15 mins max to prep, I can guarantee I'll be enjoying them quite regularly from here on out.
Here's to you, sweet Akiko! Thanks for the reminder that exceptionally lovely people do exist. ♥
xoxo,
Em
p.s. In case you missed it the first time around, you can learn more about Akiko here!
p.p.s. Not sponsored, guys. just genuinely obsessed and so very touched by Akiko's warm heart and gorgeous artistry. 🙂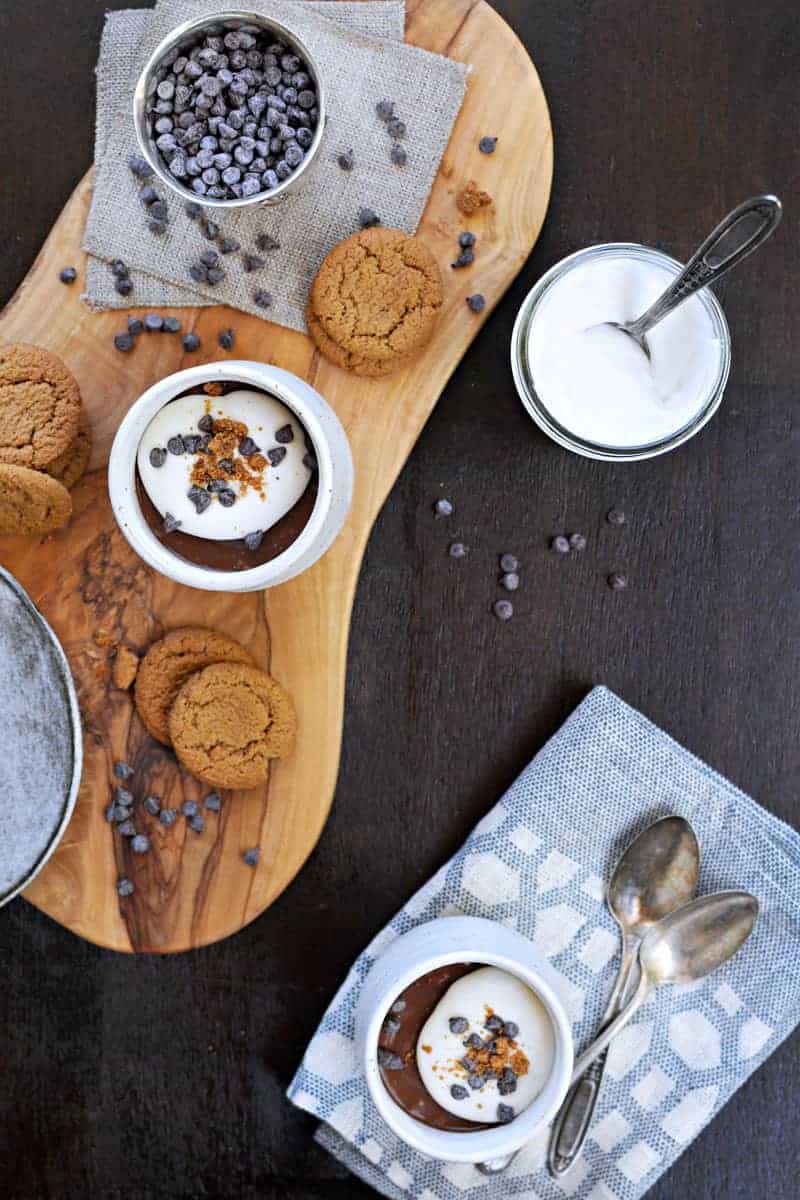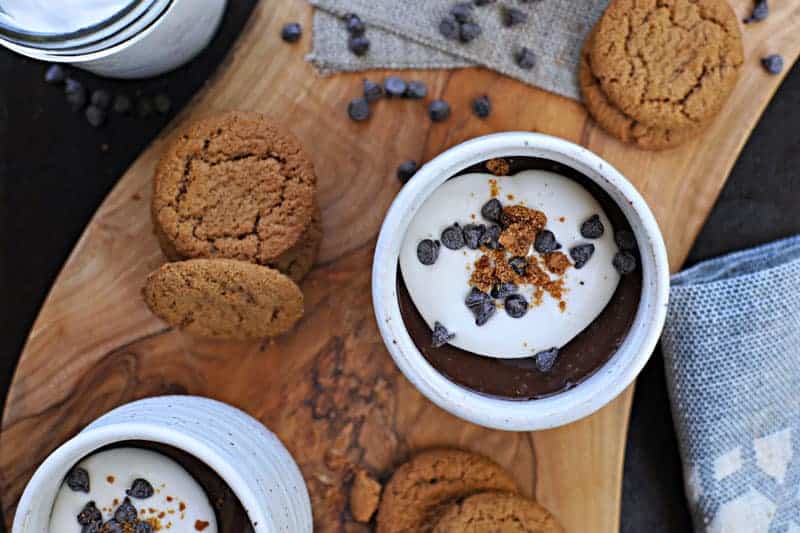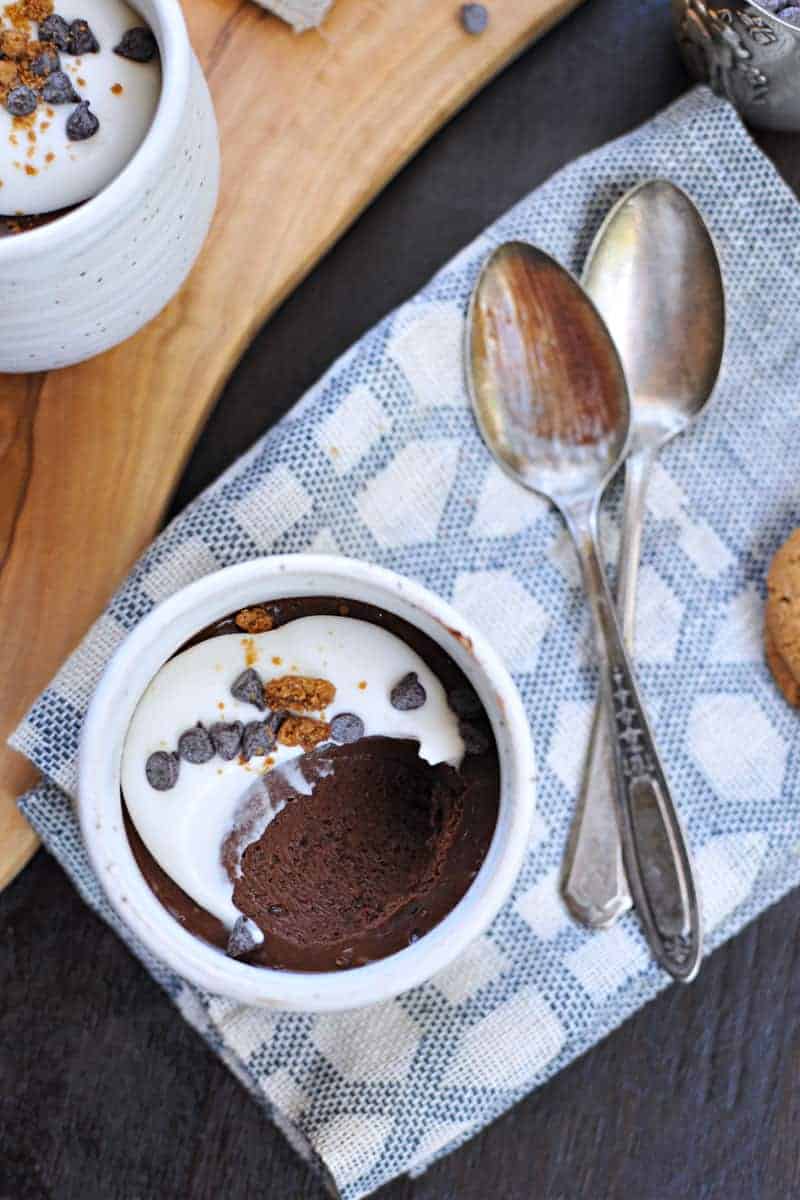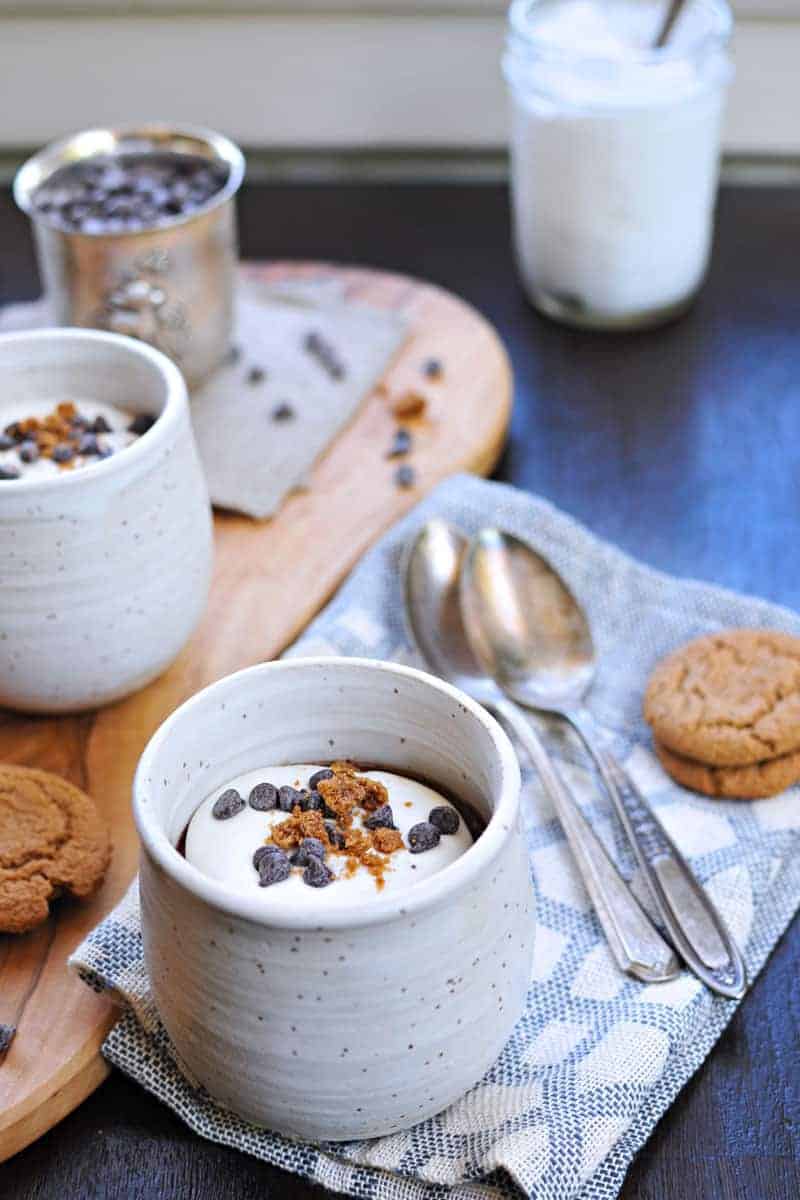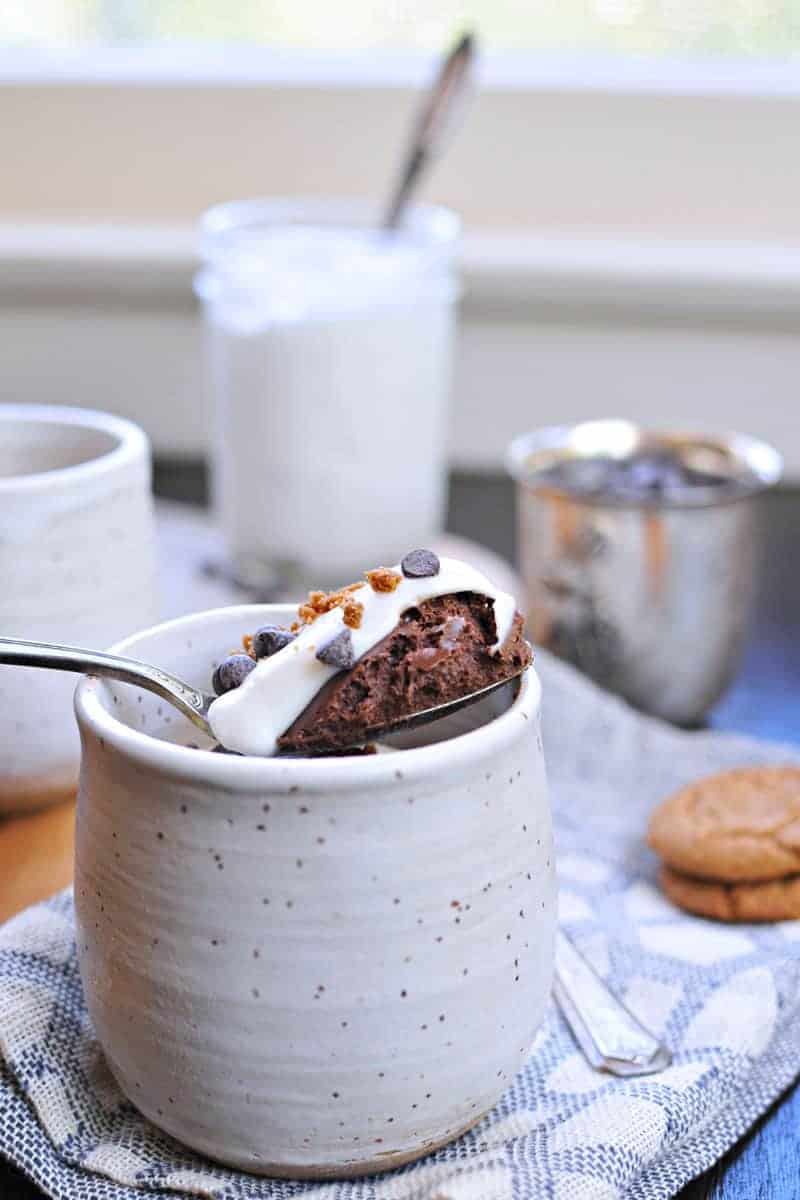 earl grey chocolate pots de creme with honeyed coconut whip
Ingredients
1 cup light coconut milk (or half & half)
9 oz semisweet or bittersweet chocolate chips, plus extra for serving
2 eggs
1 tsp vanilla
pinch sea salt
2 T loose (or contents of 2 bags) Earl Grey tea (we used decaf)
crumbled cookies for serving (optional -- but gingersnaps are a tasty choice!)
1 can whole coconut milk or coconut cream
1 tsp vanilla
1-2 T good honey
Instructions
In a small saucepan, combine coconut milk and tea and heat until scalded (i.e., heat just to the edge of boiling). Remove from heat and allow mixture to stand 10 mins for tea to steep; then bring back up to scalding temp.
Meanwhile, combine chocolate chips, eggs, vanilla and salt in a blender and blend until smooth, about 30 seconds. Slowly add scalded milk/tea mixture and blend until thoroughly combined and tea is no longer discernible.
Pour mixture into demitasse cups (you'll get about 8) or ramekins (you'll get 4-5), cover and chill 4-6 hours -- or overnight -- until set.
Before serving, drain liquid from coconut milk and whip cream portion with vanilla and honey to taste. Top pots de creme with honeyed whip, additional chocolate chips and crushed cookies (for crunch!). Enjoy!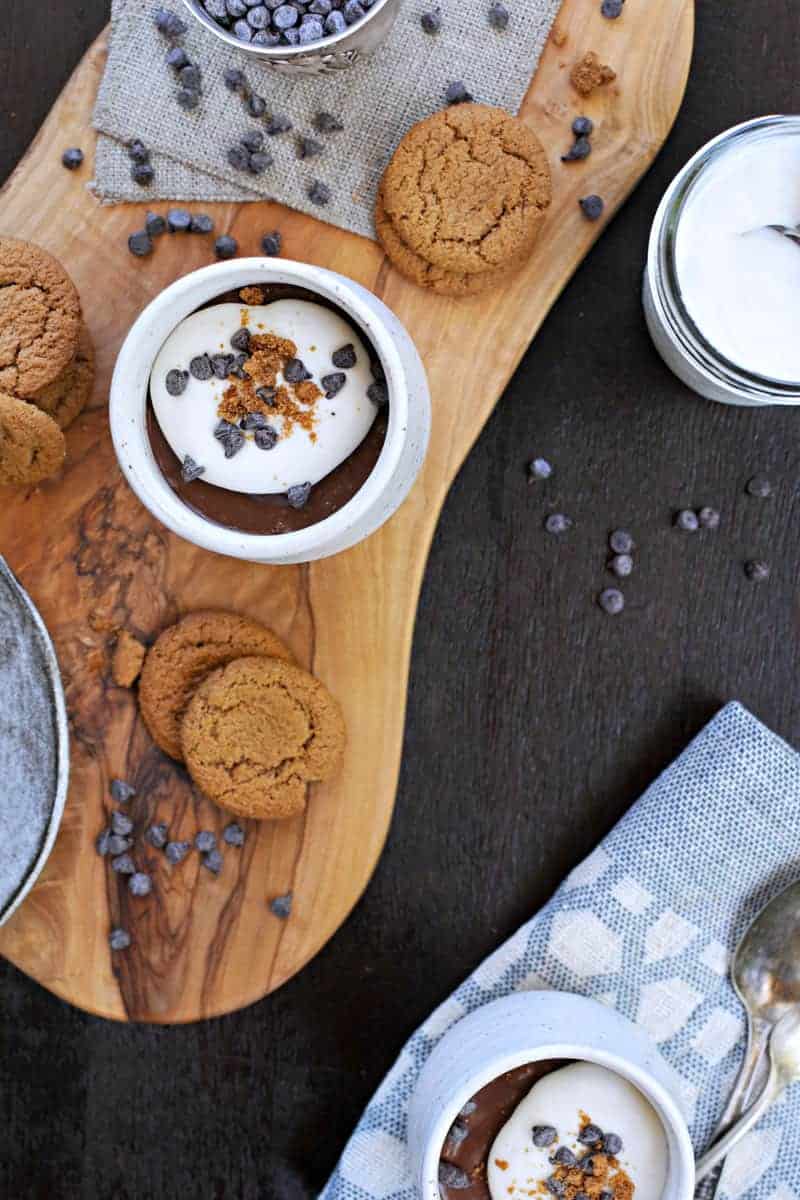 ————————————————–
OH! before you go…
Like whatcha see here — or have a question, feedback, or recipe hack to share? Join The Pig & Quill convo by commenting below (I love, luv, lurve comments) and hang out with me on Facebook, Twitter, Instagram and Pinterest. And don't forget to subscribe to P&Q emails or add me to your RSS reader with Feedly or Bloglovin' so you never miss a post. x's & o's!