earl grey chocolate pots de creme with honeyed coconut whip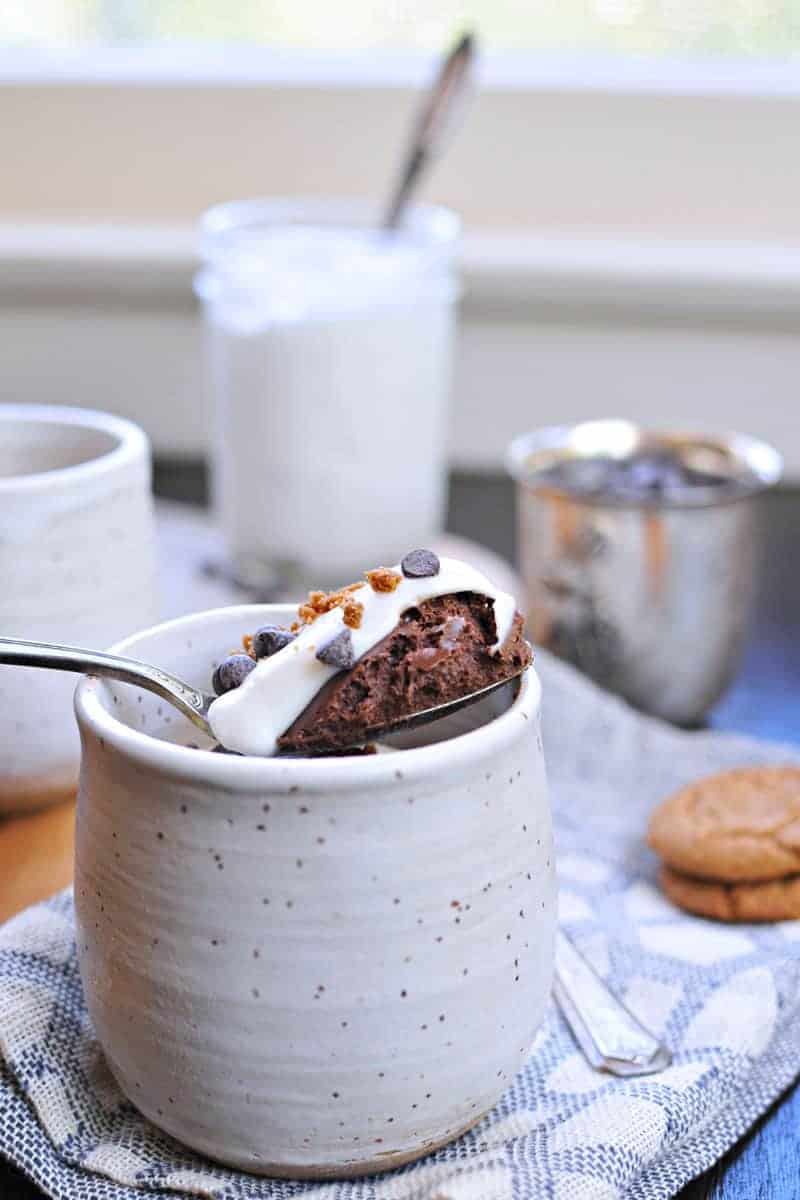 1 cup light coconut milk (or half & half)
9 oz semisweet or bittersweet chocolate chips, plus extra for serving
2 eggs
1 tsp vanilla
pinch sea salt
2 T loose (or contents of 2 bags) Earl Grey tea (we used decaf)
crumbled cookies for serving (optional -- but gingersnaps are a tasty choice!)
1 can whole coconut milk or coconut cream
1 tsp vanilla
1-2 T good honey
In a small saucepan, combine coconut milk and tea and heat until scalded (i.e., heat just to the edge of boiling). Remove from heat and allow mixture to stand 10 mins for tea to steep; then bring back up to scalding temp.
Meanwhile, combine chocolate chips, eggs, vanilla and salt in a blender and blend until smooth, about 30 seconds. Slowly add scalded milk/tea mixture and blend until thoroughly combined and tea is no longer discernible.
Pour mixture into demitasse cups (you'll get about 8) or ramekins (you'll get 4-5), cover and chill 4-6 hours -- or overnight -- until set.
Before serving, drain liquid from coconut milk and whip cream portion with vanilla and honey to taste. Top pots de creme with honeyed whip, additional chocolate chips and crushed cookies (for crunch!). Enjoy!
Recipe by
the pig & quill
at https://thepigandquill.com/earl-grey-chocolate-pots-de-creme-with-honeyed-coconut-whip/