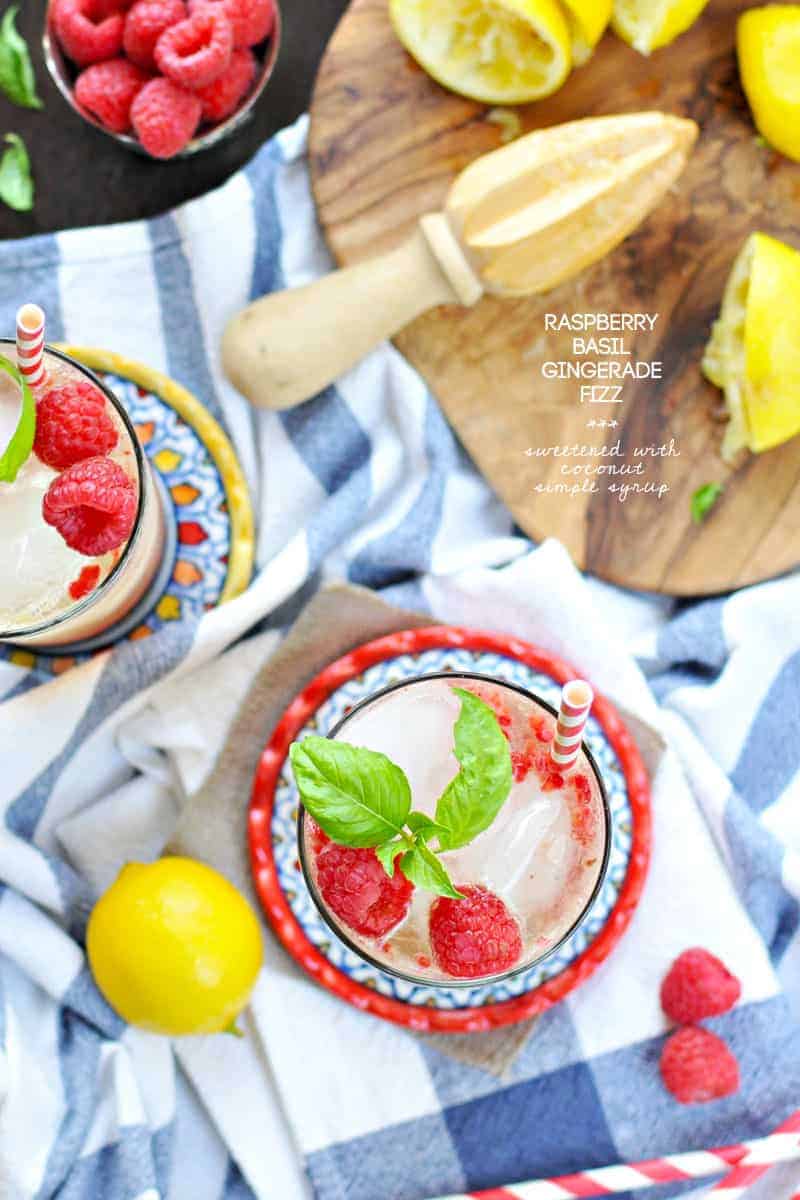 You guys, I don't know about your parts, but my parts are hot. My parts meaning both of the world and, um, of my bod. My parts are hot. Lana's parts are hot. I feel like at the conclusion of each nursing session I'm peeling us apart like a sheet of stubborn cling wrap that just is not having it.
Poor little clammy kiddo. We've been swaddling her nekkie at night (well, diped up but no jammers) in the lightest little muslin swaddle we've got and she's been getting through it like a champ. Because lemme just put it out there right now: if you straightjacketed me with a burlap sack in a house that routinely remains 80+ degrees well into the evening, I'd be giving you The Stabbiest Look Ever with my eyes. But she just fusses once or twice kinda sleepy like and then gives into slumber like the precious babe she is while I use the nearest burp cloth to mop the sweat from 'twixt my boobs.
It's. Fecking. Hot.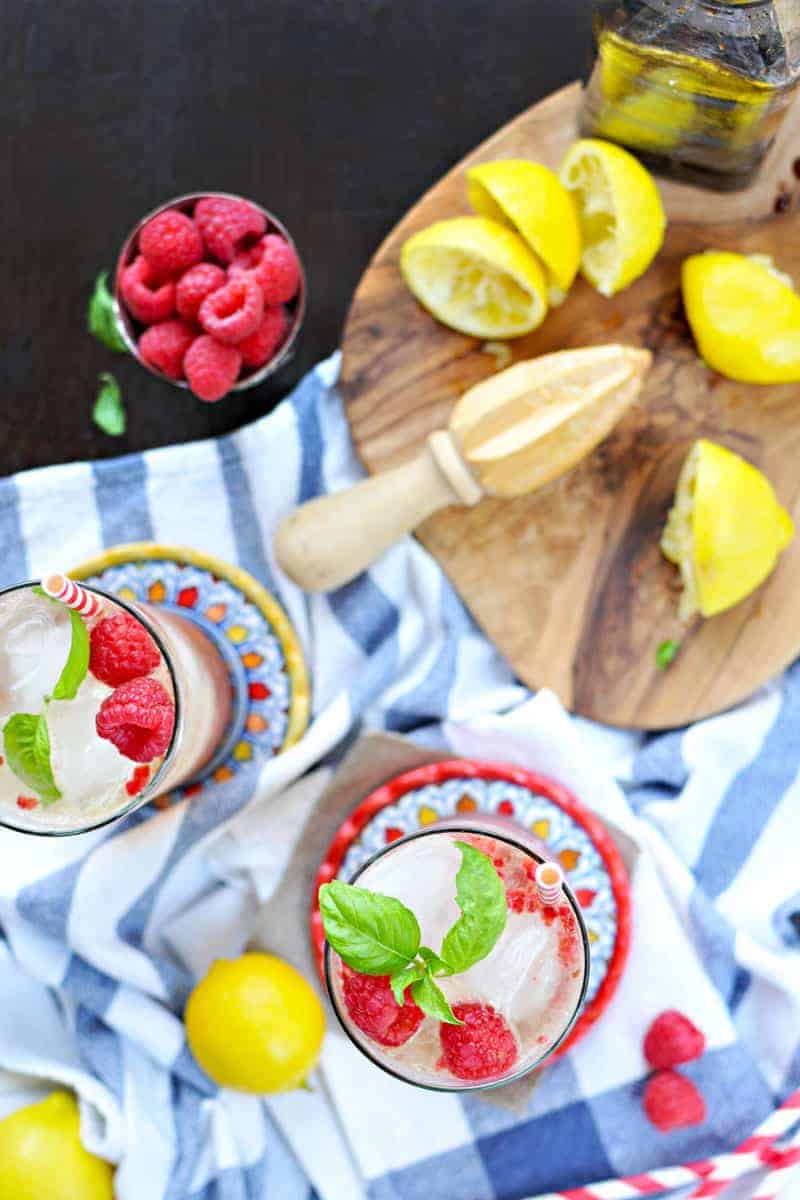 Thankfully, today marks the start of a cool-down, but I swear I couldn't have gotten through the last four days without a tall glass of icy, fizzy goodness, which is why the timing of this little #drinkthesummer party that Sherrie (With Food + Love) and Renee (Will Frolic for Food) are hosting is so opportune. Thirty-plus bloggers bringing 30+ excuses to bust out the stripey paper straws and slurp up the last days of summer in spectacular style.
(Side note: IRL paper straws are pretty much the worst idea ever unless you like the second half of your drink to taste like wet newspaper. But…Pinterest, so…)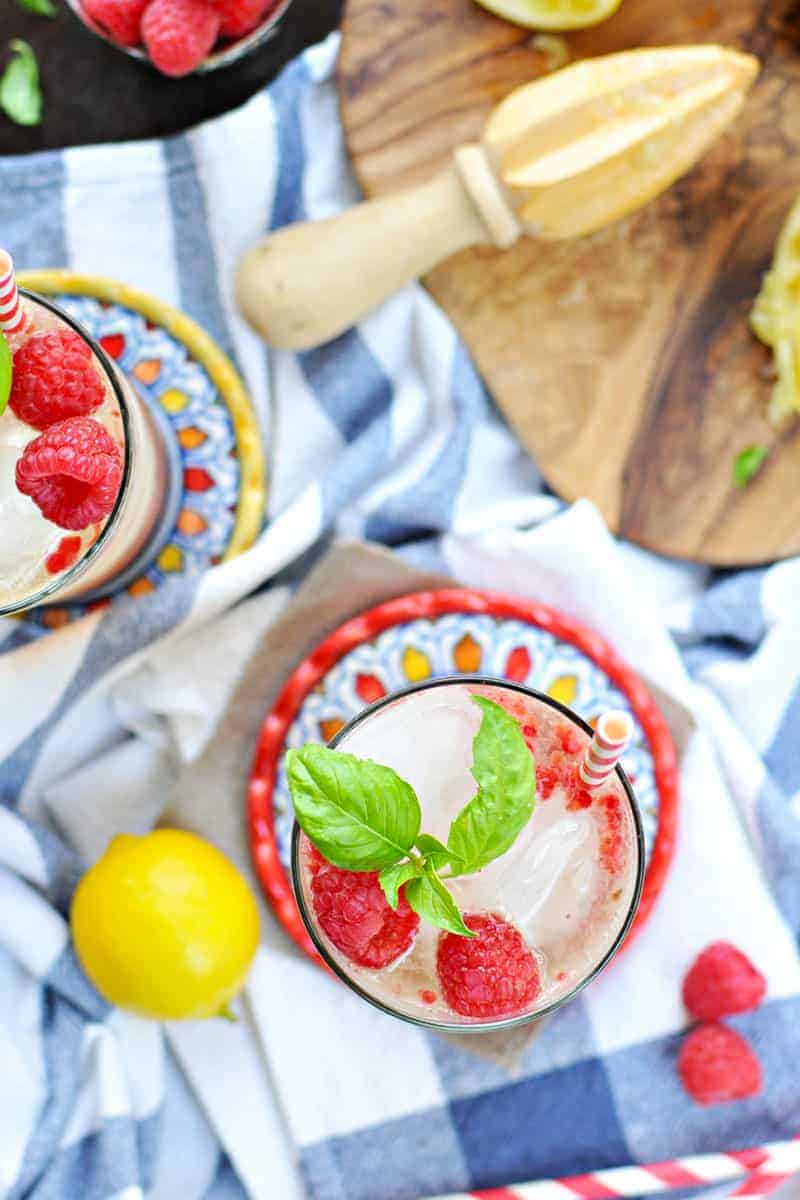 These Fizzes combine everything I'm attracted to when I see fancy mocktails or infused lemonades on schmancy hipster restaurant menus — muddled herbs! summer berries! ginger anything!! — but would never really shell out $6 to suck down because that's six mo' dollaz I could be spending on fried artisan pickles while sipping a perfectly refreshing glass of ice water, thanks very much.
There's a cool basil element tempered by warm ginger and caramely coconut sugar, plus bright lemon and raspberries and a sparkling topper that just screams SUMMER. Or maybe it actually says it in more of a low, sultry drawl. Summm-uuhhhhh. Blanche Devereaux comes to mind. Yes, I like that better.
Scroll aaaall the way down to get the recipe for these guys — and be sure to take a peek at the rest of the #drinkthesummer lineup at the links below. (Thanks again for hosting, Sherrie + Renee!)
Stay cool out thurr!
xo,
Em
p.s. Booze is optional, as always. I'd probably go with gin or vodka, a little or a lot. 😉
#DRINKTHESUMMER with your fave bloggers:

With Food + Love | Fresh Heirloom Bloody Marys with Old Bay and Spicy Pickles
Will Frolic for Food | The Sugar Hollow: Watermelon Gin Cocktail with Cardamom and Lime
Kale & Caramel | Sweet Coconut, Hibiscus & Lime Slushie
Hummingbird High | Thyme Lemonade
Brooklyn Supper | Bloody Maria Cocktails
Cake Over Steak | Blackberry Bourbon Cocktail
Loves Food, Loves to Eat | Coconut Nectarine White Wine Spritzers
Dunk & Crumble | Ginger Peach Whiskey Smash
Tasty Yummies | When Figs Fly: Spiced Rum Fig Kombucha Cocktail
Feed Me Phoebe | Pimm's Cup Cocktail with Fresh Ginger, Lime and Tarragon
Earthy Feast | Strawberry, Basil and Pink Peppercorn Negroni
Ginger & Toasted Sesame | Blackberry Peach Margarita with Spicy Salt
O&O Eats | The Long Hope: a Honeydew Cucumber Gin Cocktail
my name is yeh | Nutella Egg Cream
Faring Well | Sparkling Melon Coolers with Muddled Raspberries and Mint
Beard and Bonnet | Pineapple and Cilantro Moscow Mule
The Pancake Princess | Strawberry Balsamic Shrubs
Edible Perspective | Rosé Slushies
Vegetarian 'Ventures | Sparkling Peppered Plum Blush
The Broken Bread | Blackberry, Cucumber and Mint Gin Spritzer
Tending the Table | Plum Spritzer with Ginger and Kafir Lime
Appeasing a Food Geek | Sugar Plum Margarita
She Eats | Fizzy Lime and Blackberry Shrub
holly & flora | Pimm's Cup with Blackberry and Lemon Zest Shrub
Vigor and Sage | Peachy Tomato Basil Gin and Tonic
The Pig & Quill | Raspberry Basil Gingerade Fizz (← that's me!)
Hungry Girl por Vida | Peanut Butter and Berry Smoothie
A Brown Table | Fig and Bourbon Summer Smash
The Clever Carrot | 5 Minute White Peach Margaritas
Cookie and Kate | Watermelon White Sangria
le jus d'orange | Peach Yogurt Soju and Ginger Plum Kombucha Cocktail
Chocolate + Marrow | Raspberry Thyme Smash
The Bojon Gourmet | Basil Pluot Pimm's Cup
Snixy Kitchen | Sparkling Asian Pear and Mint Iced Tea
what's cooking good looking | Watermelon Basil Colada
i am a food blog | Thyme Gin and Tonics
Fix Feast Flair | Berry Peachy Kentucky Mules
Salt & Wind | Watermelon Aperol Spritzes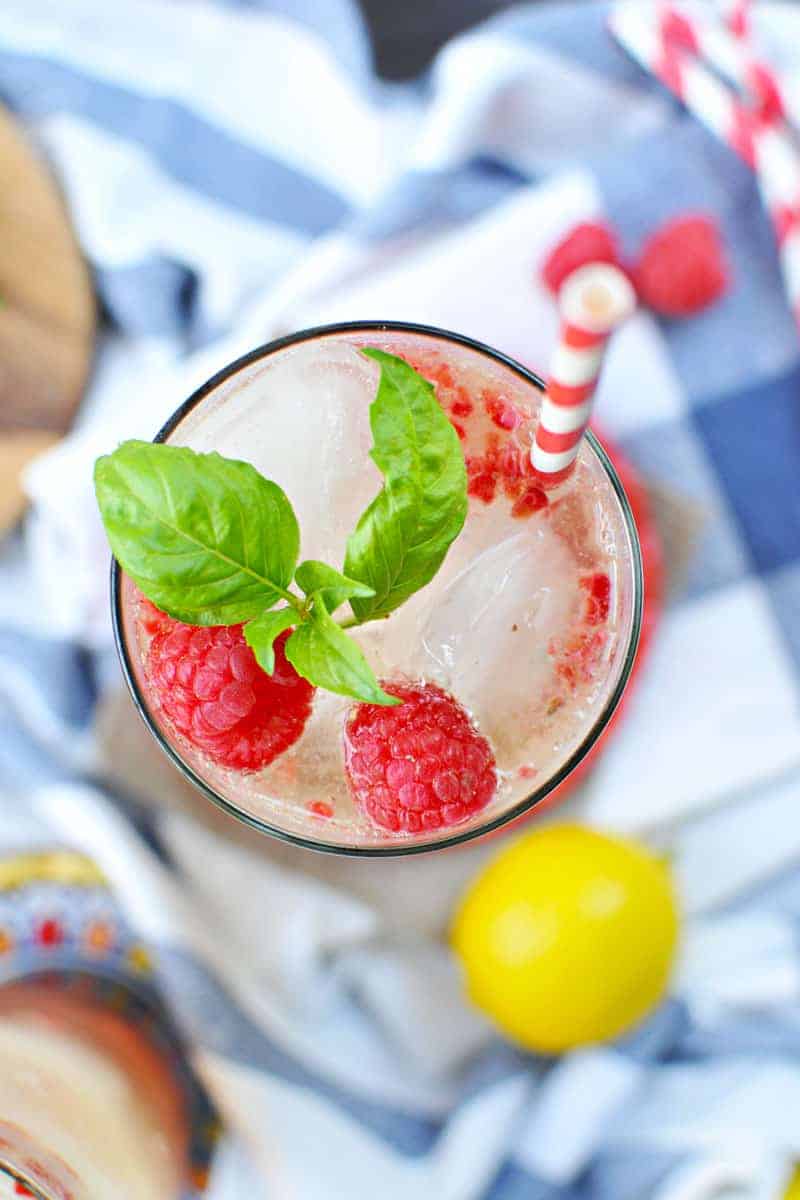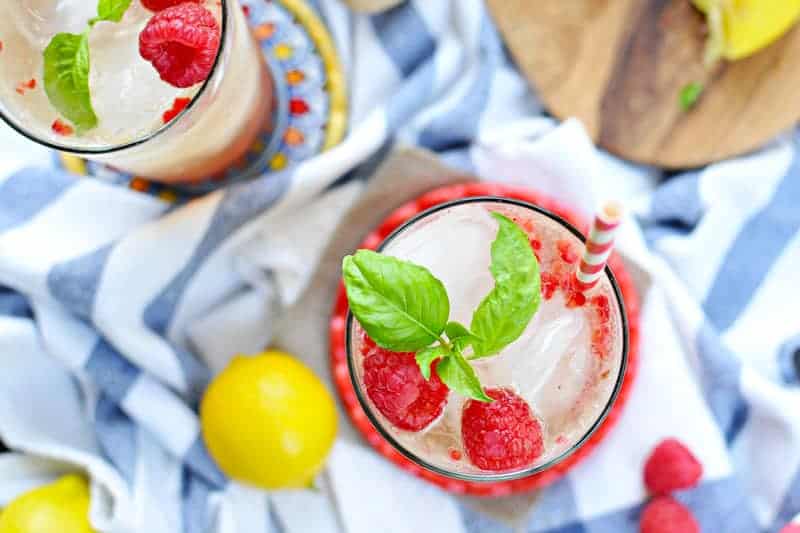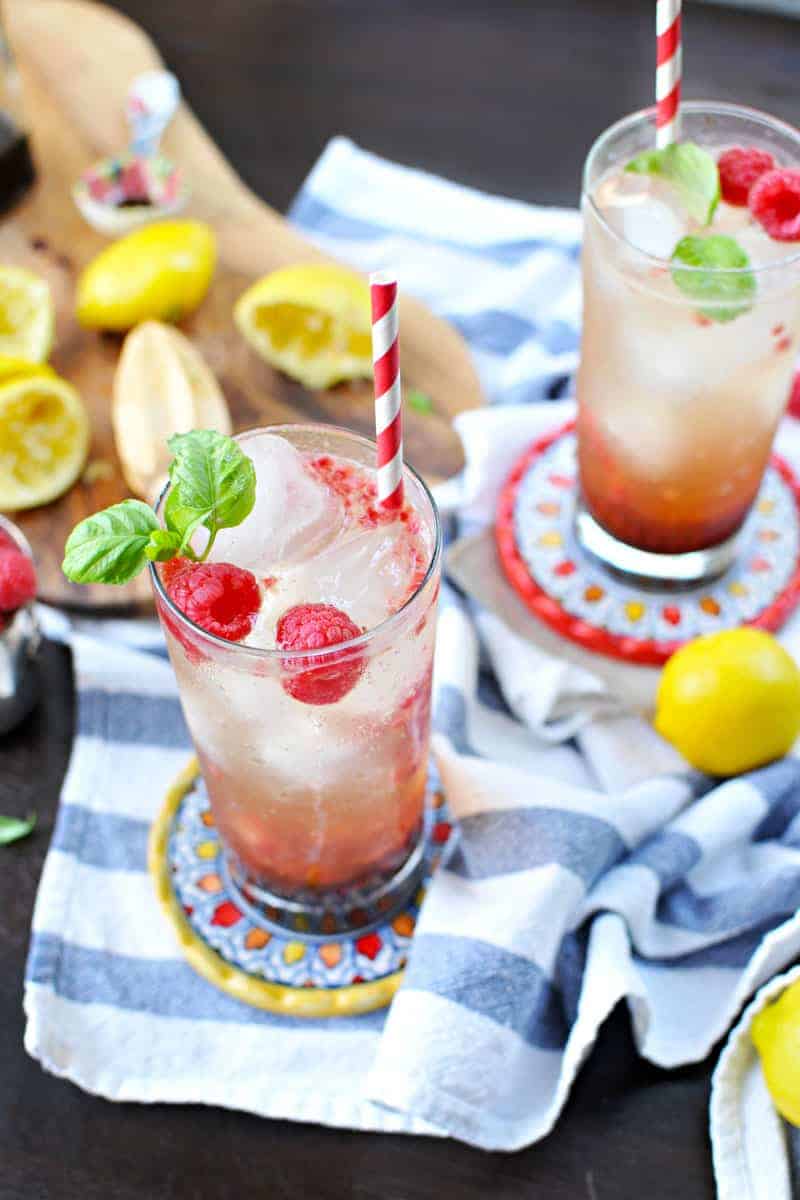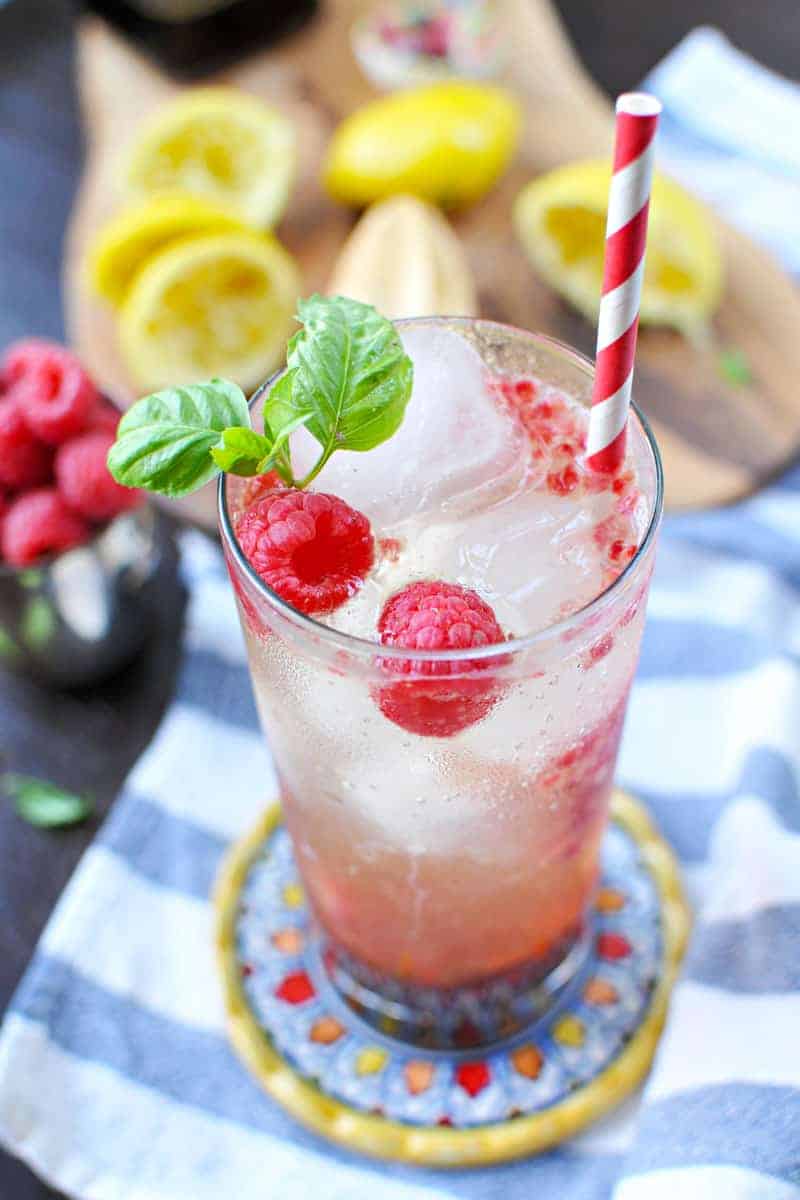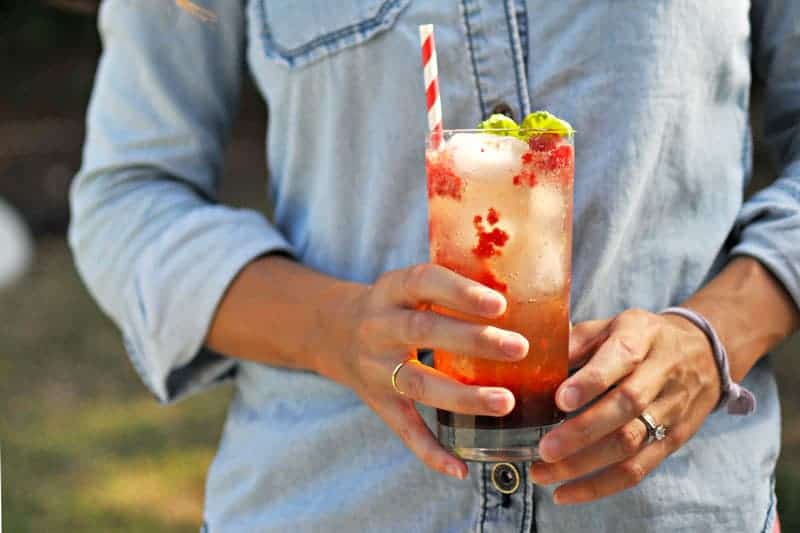 raspberry basil gingerade fizz
Ingredients
10 raspberries, plus extra for garnish
1 tsp freshly grated ginger
¼ cup lemon juice (about 3 lemons)
2-4 T concentrated coconut sugar simple syrup (see note)
club soda
booze (optional, see note)
4 basil leaves, plus additional for garnish
ice
Instructions
To each of two glasses, add 5 raspberries, ½ tsp grated ginger and 2 basil leaves. Muddle to combine, break up berries and bruise herbs.
Add 1-2 T concentrated coconut sugar simple syrup to each glass (to taste); divide lemon juice between glasses.
Add desired amount of ice and top with club soda. Garnish, if desired. Pop in a stripey straw and go to town!
Notes
To make the concentrated coconut sugar simple syrup: combine 2 cups
coconut sugar
with 1 cup water and simmer until sugar is completely dissolved. Allow to cool before using. Stores in the fridge for several weeks. (And while we're on the topic: I love the unexpected caramel sweetness from the concentrated coconut sugar simple syrup, but feel free to use a standard, white sugar simple syrup in its place if you want a more straightforward "sugar" sweetness -- or a clearer drink. Just adjust the quantity to taste.)
To take this from mocktail to cocktail: add a shot of your fave clear booze (I'd probably go the vodka route...) before topping with club soda. Enjoy!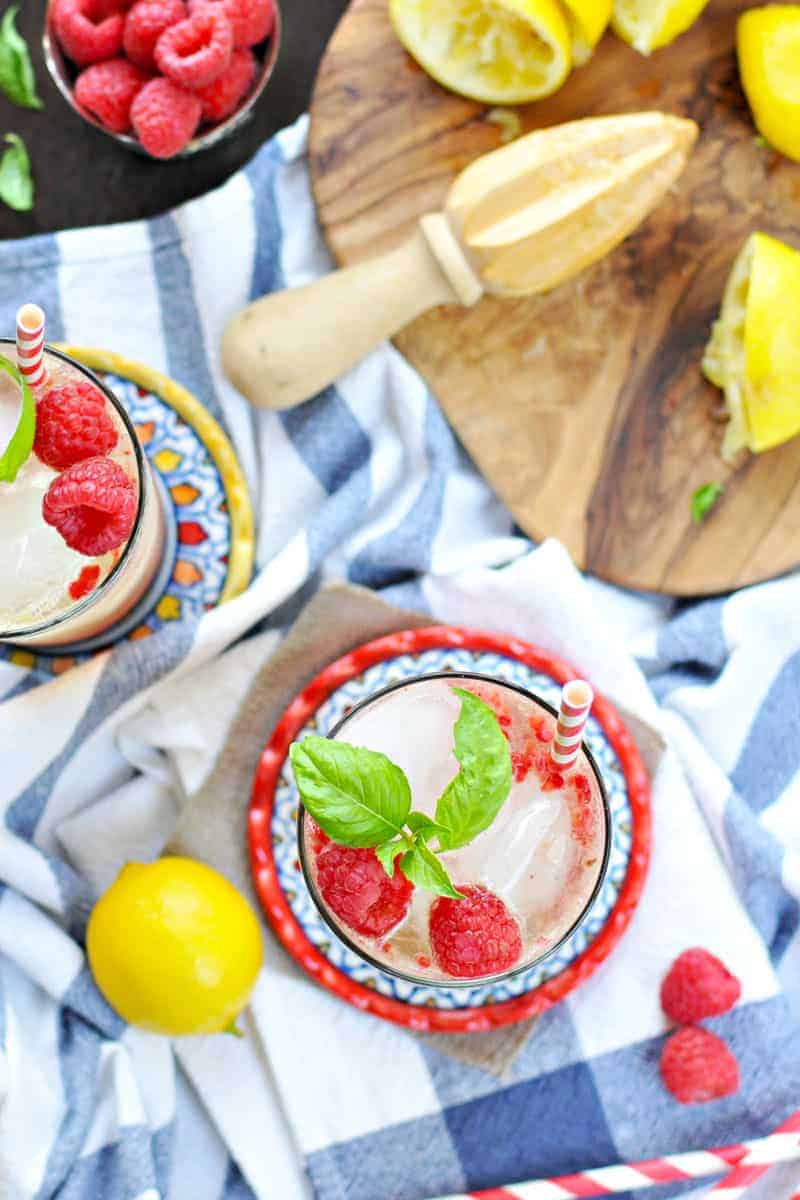 ————————————————–
OH! before you go…
Like whatcha see here — or have a question, feedback, or recipe hack to share? Join The Pig & Quill convo by commenting below (I love, luv, lurve comments) and hang out with me on Facebook, Twitter, Instagram and Pinterest. And don't forget to subscribe to P&Q emails or add me to your RSS reader with Feedly or Bloglovin' so you never miss a post. x's & o's!