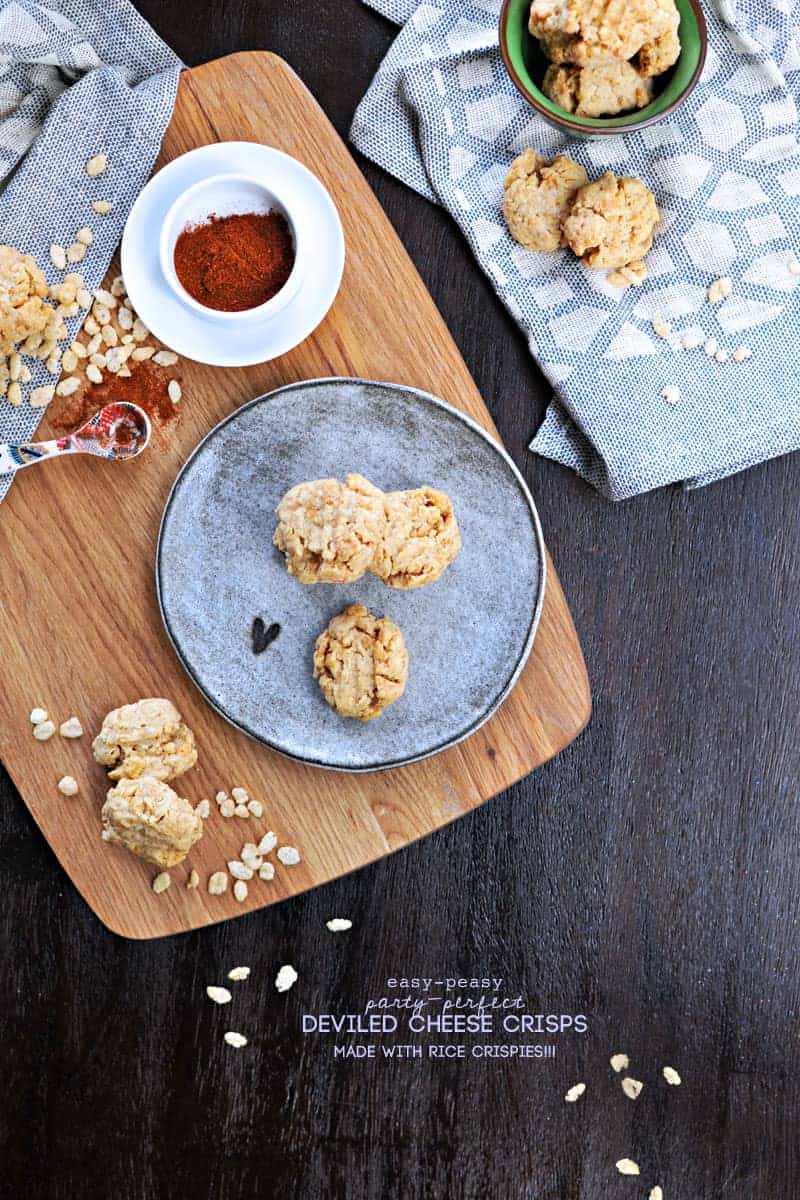 Crumbly. Spicy. Almost-shortbready-but-they're-made-with-rice-crispies-whaaaaaaa…CHEESE CRISPS!!!!! Yes.
But first.
There's but a single day left in 2014 (or two? do I count today?) and I'm trapped somewhere between having too many words to share and not a clue what to write. Which, if you blog or journal or have even ever tried to write a particularly clever email to your boss, is something you've all experienced. (Side note: that clever email thing = really hard to pull off. And not for lack of trying, trust me…)
Generic as it may sound, 2014 was a year of substantial changes in our little abode. There was the work stuff — like how, at the tail end of 2013, Chris bade farewell to a job he loved (the job, in fact, that brought us back to California, for which we'll always be grateful) and stepped into an exciting new role that has kept his bright and boundless engineering mind alight with happy challenges. And then this spring, I left my job in marketing — and the second family that went along with it — to explore more personal passions, both here on the blog with all of you (one of my sincerest joys!) and beyond. I never officially announced the transition because it seemed such a natural next step toward building a happier, healthier and more fun-filled future for our family, but it's been a blast! I pigged out super hard with Gina and 30 of our closest friends; gave the P&Q its first web refresh; and watched about 4,271 episodes of streaming everything on Netflix.
Uh, when is Parenthood back, again?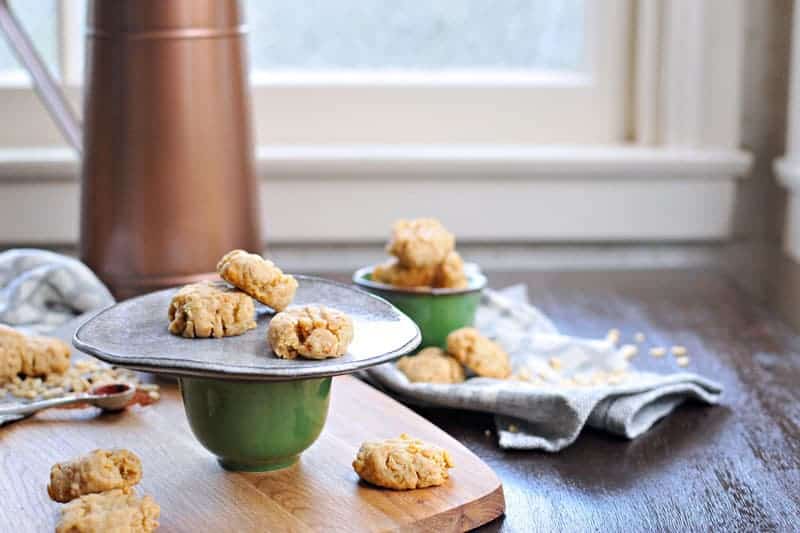 And then there were travel stuffs — Tahoe, Yosemite, Mammoth, Vegas, Portland, Columbus, Seattle, Puerto Vallarta, Minnesota, Boston, Spain, and countless road trips that took us up and down this perpetually Golden State (a leeetle extra golden in a drought year, but still phenomenally scenic).
Chris competed in (and won!) some mountain bike races, because hottt.
We ate all the things in all the places.
And somewhere, amidst all of that, we started growing us a baby. (I say somewhere like it could have been anywhere, but it turns out tacos and tequila really get tha job dun. ¡Viva Mexico!)
It probably goes without saying (and yet, of course, I will…) that 2015 is bound to bring with it a wallop of cuh-RAY-zee new experiences, happy-weepy emotions and challenges that I can only barely anticipate (though reading Jessica's recap of her first two weeks with a newborn is homework of the most entertaining variety) — but I've had this increasing (-ly delusional, perhaps?) premonition of late that we're just gonna slay the shit out of it, done and done. I may not be the sensitive, cooing (also not: glowing) preggers babe that I expected, but I feel like I've got pretty much the world's best partner with me for the whole after-the-baby-enters-the-world phase, and the confidence that comes with that is rather intoxicating. So, uh, here we go!
(It's worth noting that these sweet-nothing posts do me no favors at home since Chris still doesn't read the blog. Special, right?)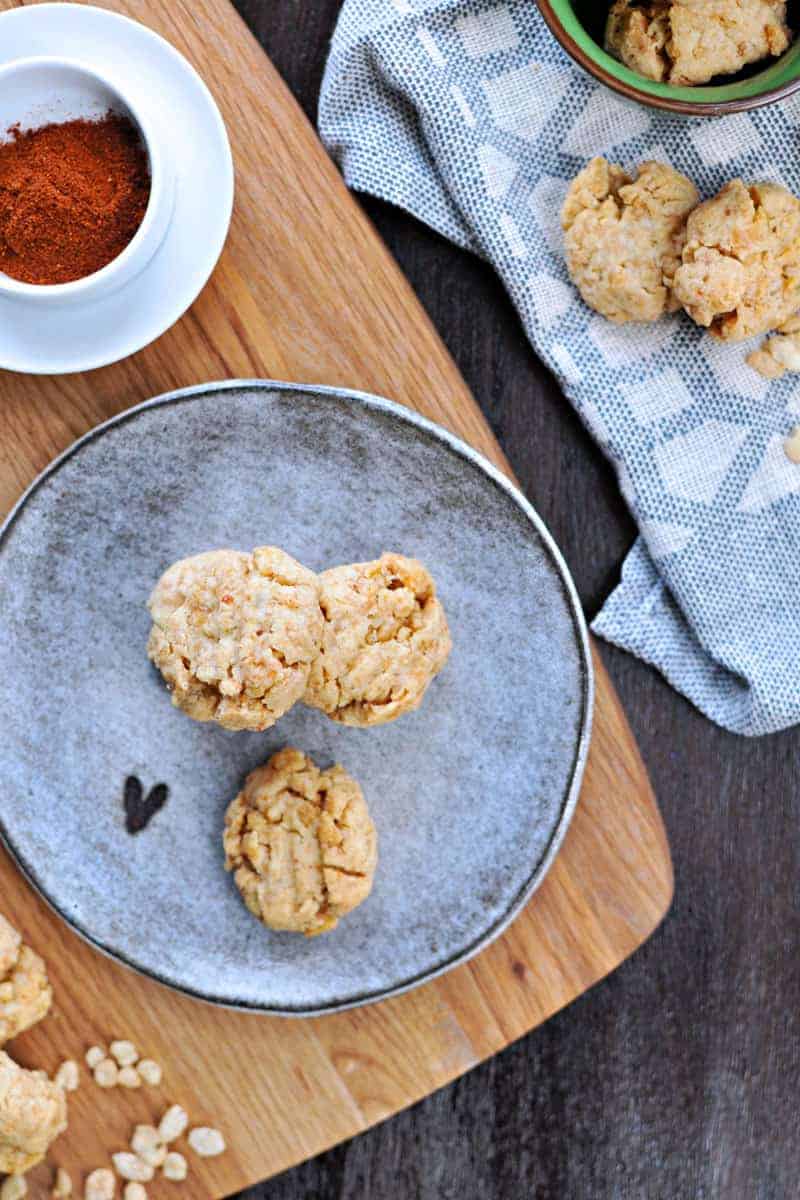 Many heartfelt THANK YOUS to all of you for sharing in this past year and for all of the kind words, comments and support you've provided in anticipation of our growing piggy fam. Were it not for you, there would be no me — or at least no this — and for that you have my unconditional gratitude and more hugs than you can imagine (or, for that matter, want). ♥
Peace, love and good fortune to all of you in 2015!
And cheese crisps, of course. 😉
HAPPY NEW YEAR!
Em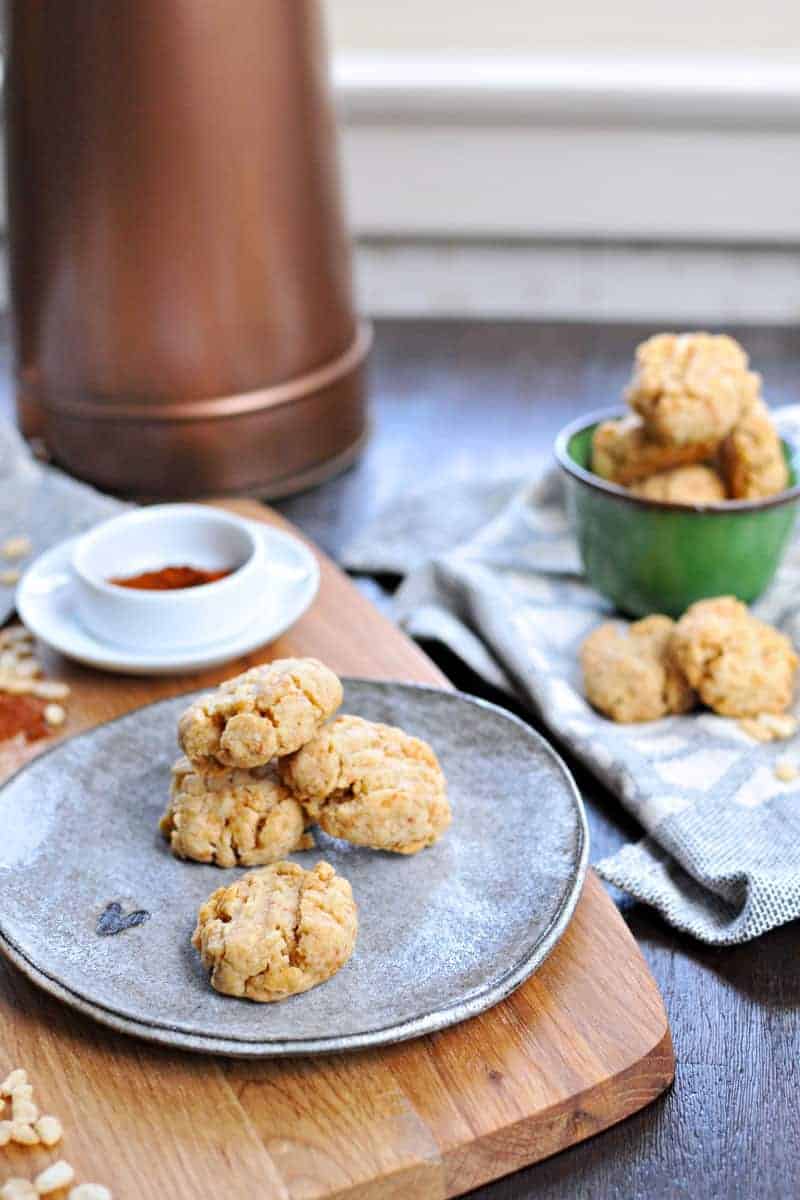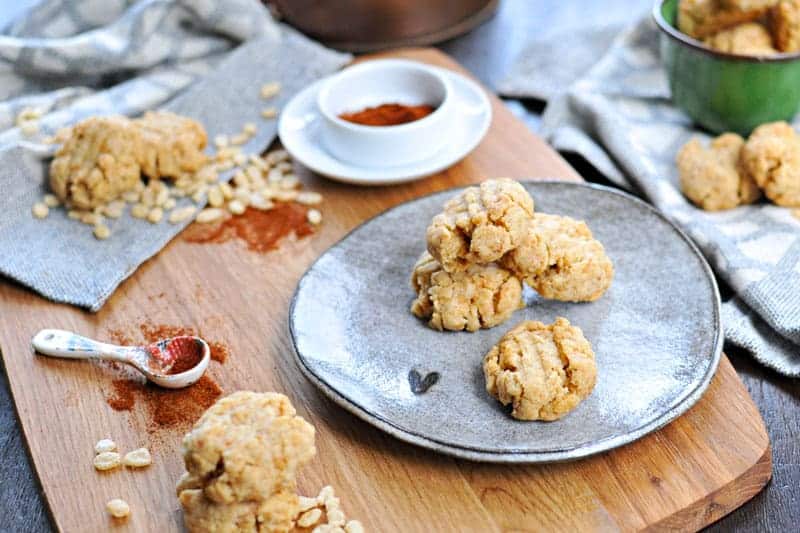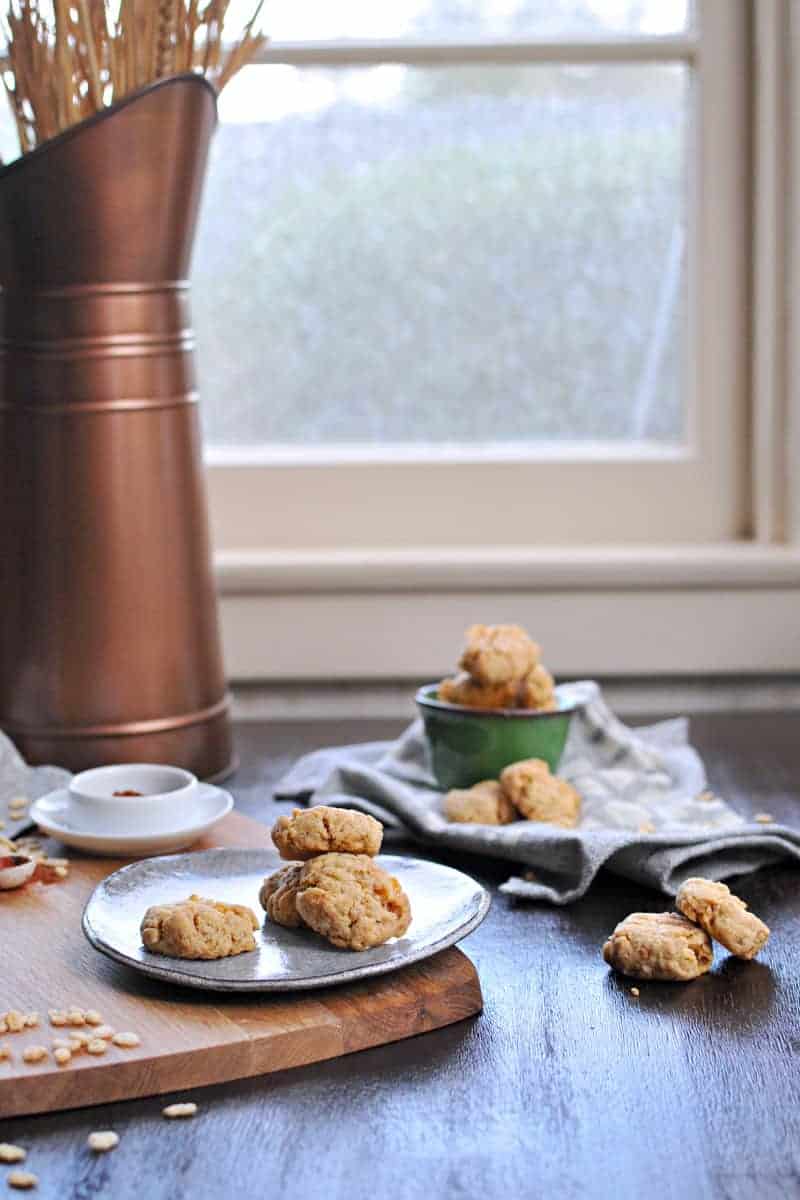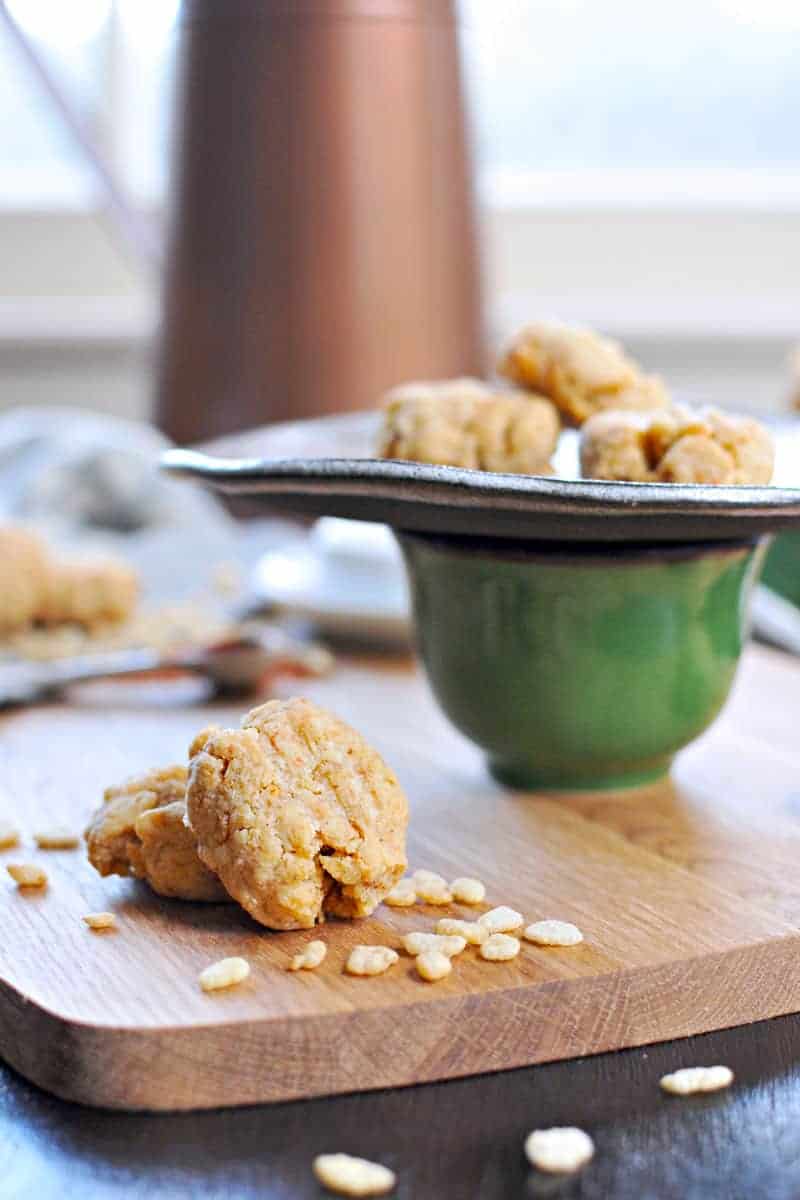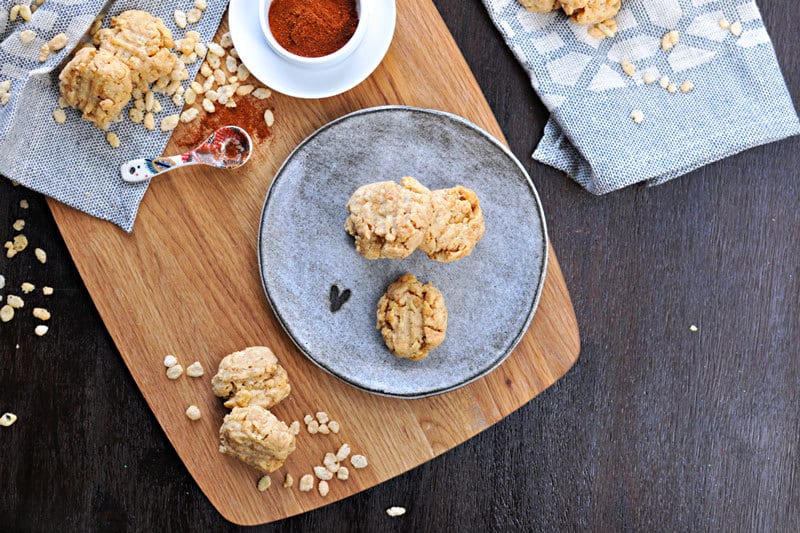 Deviled Cheese Crisps
These dainty cheese crisps are almost too simple and yet totally impressive if you're putting together a holiday cheese plate (oh, hello New Year's Eve!) or party tray for guests. (Guaranteed at least a couple "you made these?" to which you can merrily say, "yes Sir/Madame, I most certainly did! and why do you sound so surprised, hmmmm?") Of course, they're also fantastic for hoarding away in a seldom-used cupboard all for yourself. Of which I know nothing about.
By:
Emily Stoffel (adapted from Amy)
Ingredients
2 sticks butter, softened
2 cups all-purpose flour
1.5 cups French comté cheese, shredded (or other good, nutty melting cheese)
½ cup grated parmesan
4 cups crisped rice cereal
½ tsp hot paprika
½ tsp white pepper
Instructions
Preheat oven to 325F. Line two baking sheets with parchment or silicone baking liners.
Combine all ingredients in a large bowl ensuring butter and cheese are worked through dry ingredients until mixture resembles a sticky streusel. (See note.)
Scoop mixture by heaping tablespoon and form (more of a packing than a rolling technique may be required) into about 1" balls. Arrange 1" apart on prepared baking sheets.
Lightly press balls with a fork dipped in water to flatten slightly.
Bake for 20-25 mins or until golden and toasty. (Your nose will know!) Allow to cool completely before storing in an airtight container for up to 1 week. Enjoy!
Notes
This is a riff on
Amy's
foolproof recipe; I just swapped in the cheeses I had on hand -- which I imagine made these crisps a bit nuttier than their cheddar counterparts -- and bumped up the spice a bit. At her suggestion, I used clean hands to combine all the ingredients, and it took about 5 minutes of good working to get the butter and cheese incorporated through the dry ingredients; however, I did this on a relatively cool day, and my room temperature butter wasn't as soft as it could have been. If your butter is softer/smoother, your mixture may come together more smoothly and be less crumbly than mine.
Regarding the spice: I love the combo of both the hot paprika and the white pepper (it's a subtle, lingering heat without being in-your-face hot), but you can easily swap the hot paprika for sweet paprika if you're seeking a crisp with almost no heat at all.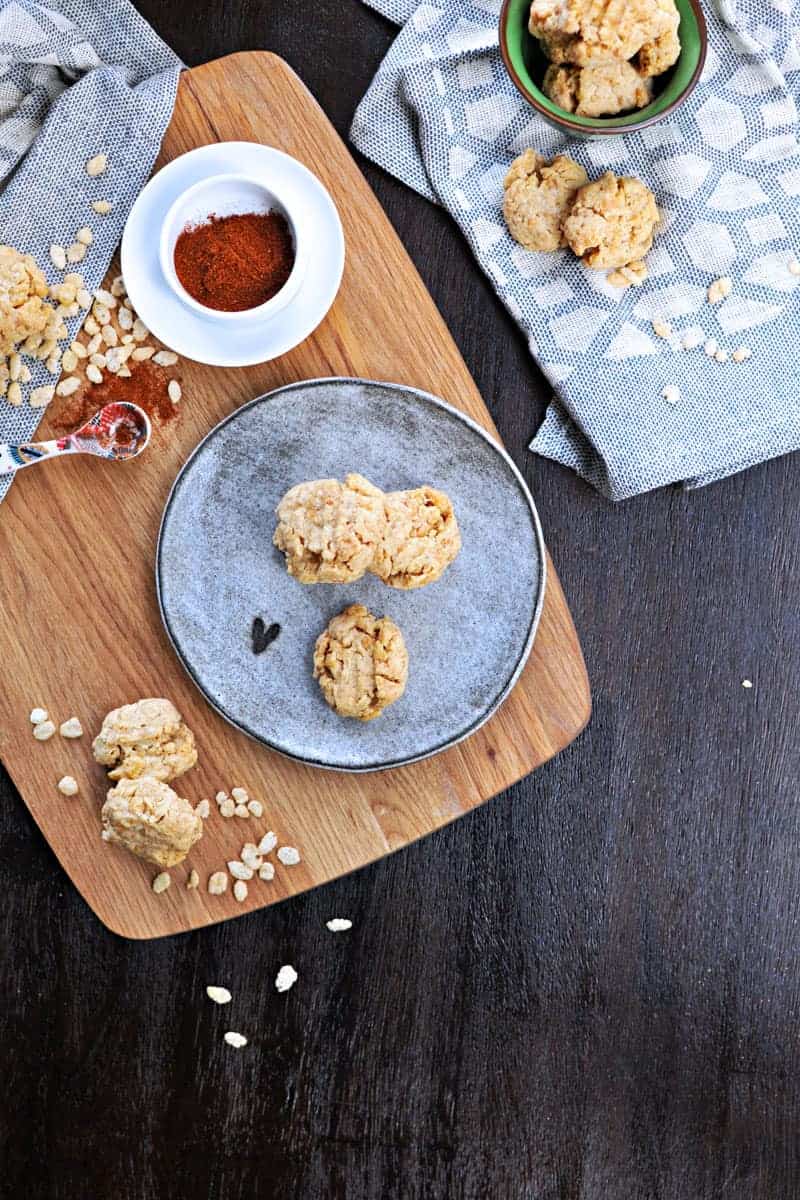 ————————————————–
OH! before you go…
Like whatcha see here — or have a question, feedback, or recipe hack to share? Join The Pig & Quill convo by commenting below (I love, luv, lurve comments) and hang out with me on Facebook, Twitter, Instagram and Pinterest. And don't forget to subscribe to P&Q emails or add me to your RSS reader with Feedly or Bloglovin' so you never miss a post. x's & o's!