Vegan Taco Salad Bowls with Tempeh Walnut Taco Meat — mild, nutty tempeh marries toasty walnuts and classic taco seasonings in these simple, satisfying plant-based salad bowls that deliver loads of nostalgic flavor.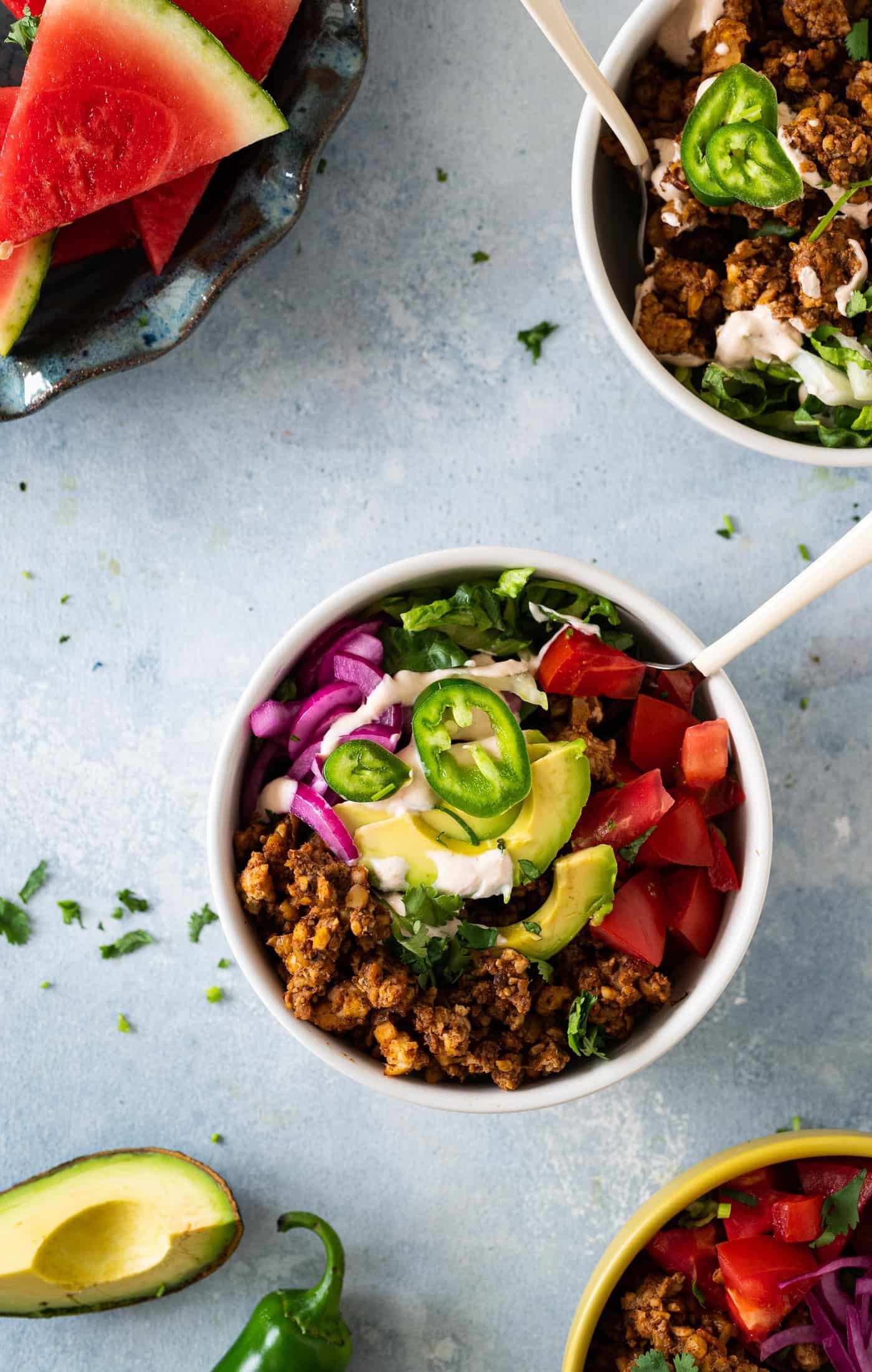 Heya folks! Quickie post today. But man — what a summer, eh? I feel like everything and nothing is happening all at once. Truly, there have been some serious highs (10 years married!!), some serious lows — and some serious…consideration for how I can be a more educated, informed and responsible human being.
Fortunately, amidst homeschooling, soul searching — and, oh yeah, avoiding a global pandemic like the literal plague — there's also been some seriously good eating. And today, we're getting right into it with these Vegan Taco Salad Bowls featuring the tastiest, simplest and most satisfying Tempeh Walnut Taco Meat (errr, "meat") there ever was.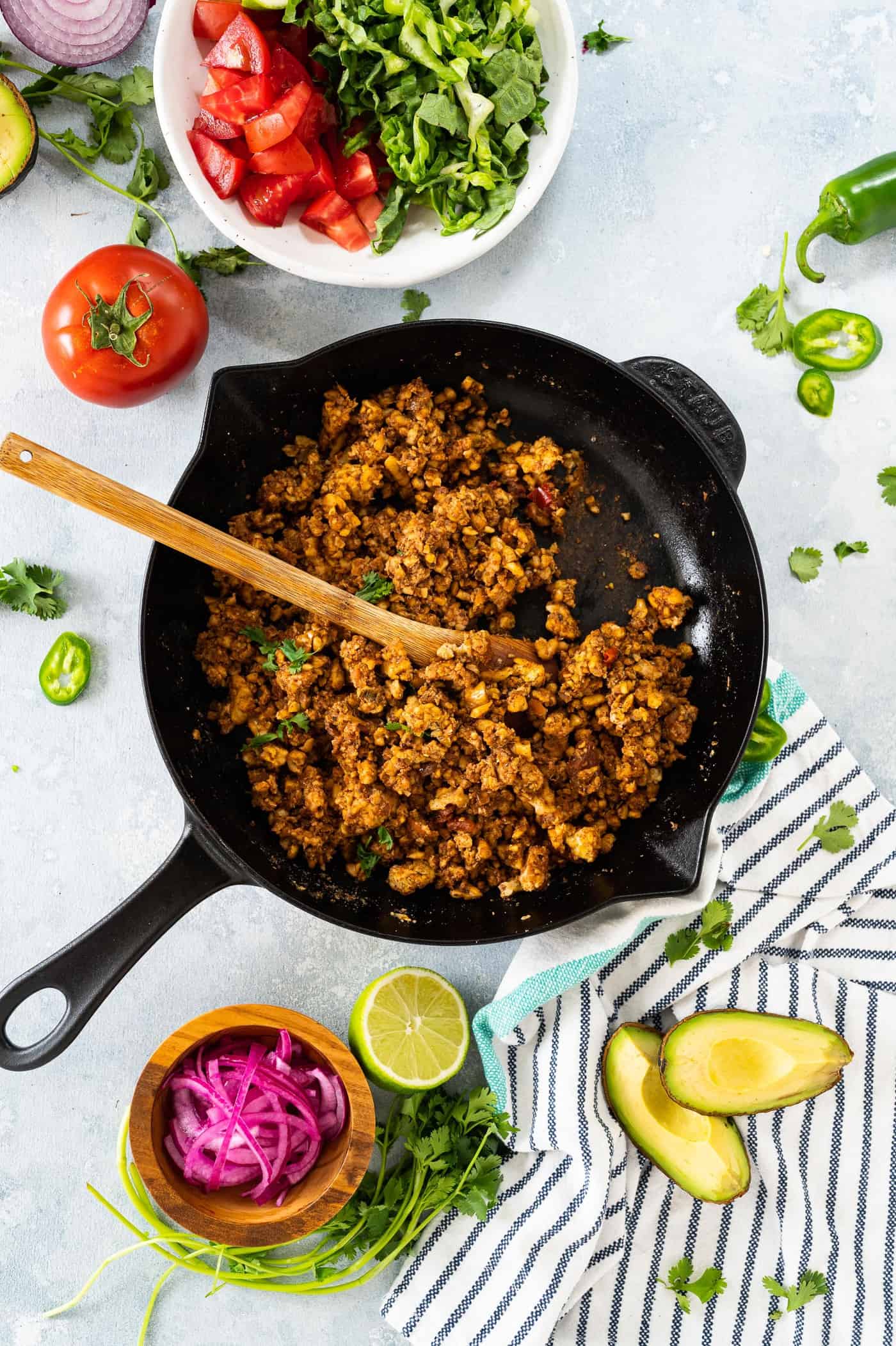 If you've never had tempeh before — or, if you, like my pal Kelly (for whom I developed this recipe), claim not to love it (sorry, girl — I'm outing you again) — this Tempeh Walnut Taco Meat is a great recipe to kick-start a healthy tempeh obsession. It marries crumbled tempeh with toasted walnuts and loads of familiar taco seasonings you almost surely have in your pantry, and the result is a classically flavored taco filling (or topping, in this instance) that is tender, nutty, and by all means…meaty. No bitterness. No weird aftertaste. No funk.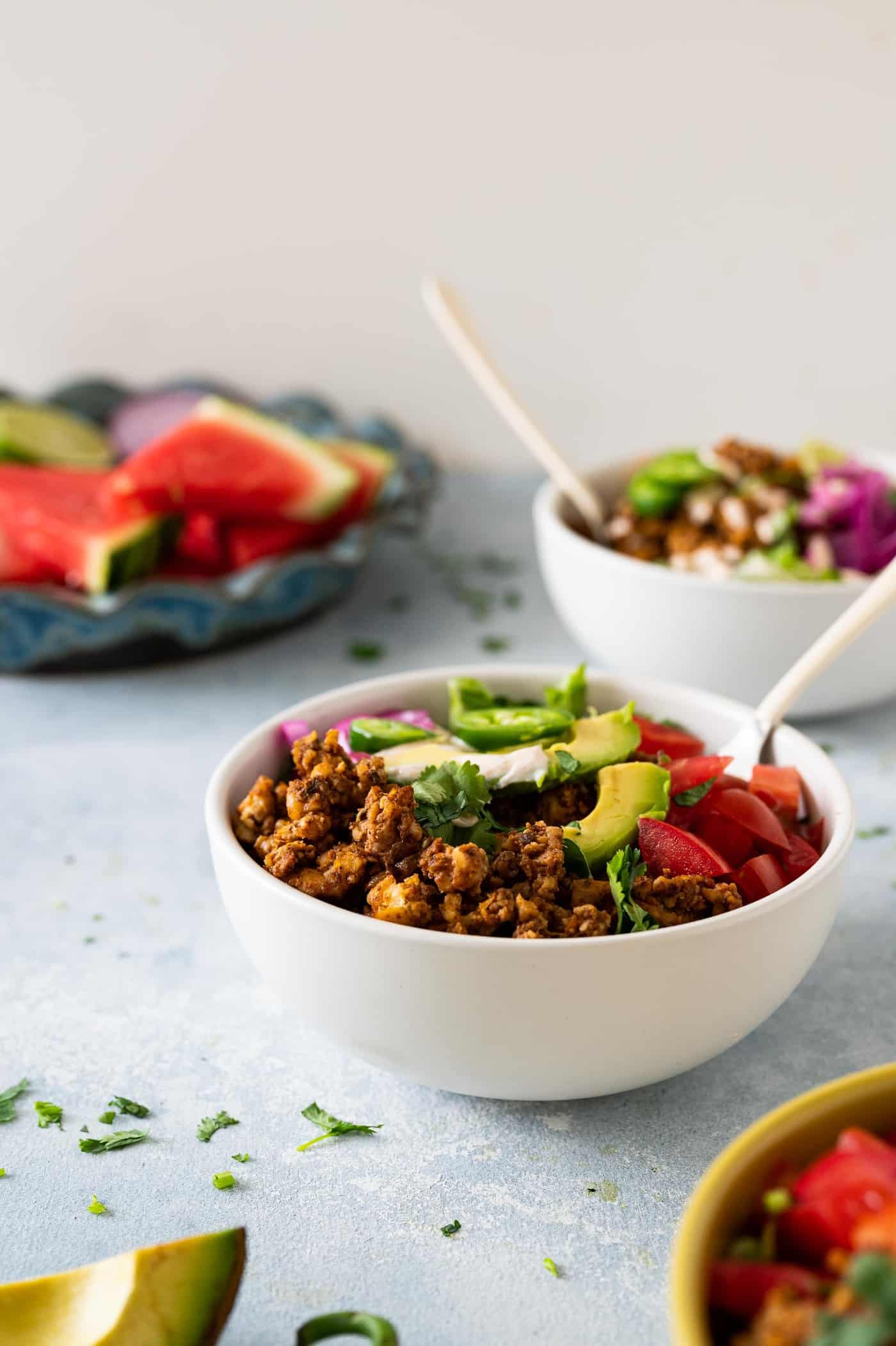 Get my tips for just how to take that tempeh to the next level, plus the full recipe, over on Nosh & Nourish. And if you feel so inclined, shoot me a DM and let me know what you think. These Vegan Taco Salad Bowls with Tempeh Walnut Taco Meat might just become a mainstay on your Taco Tuesday menu.
xo,
Em
Like these Vegan Taco Salad Bowls with Tempeh Walnut Taco Meat?
Be sure to check out: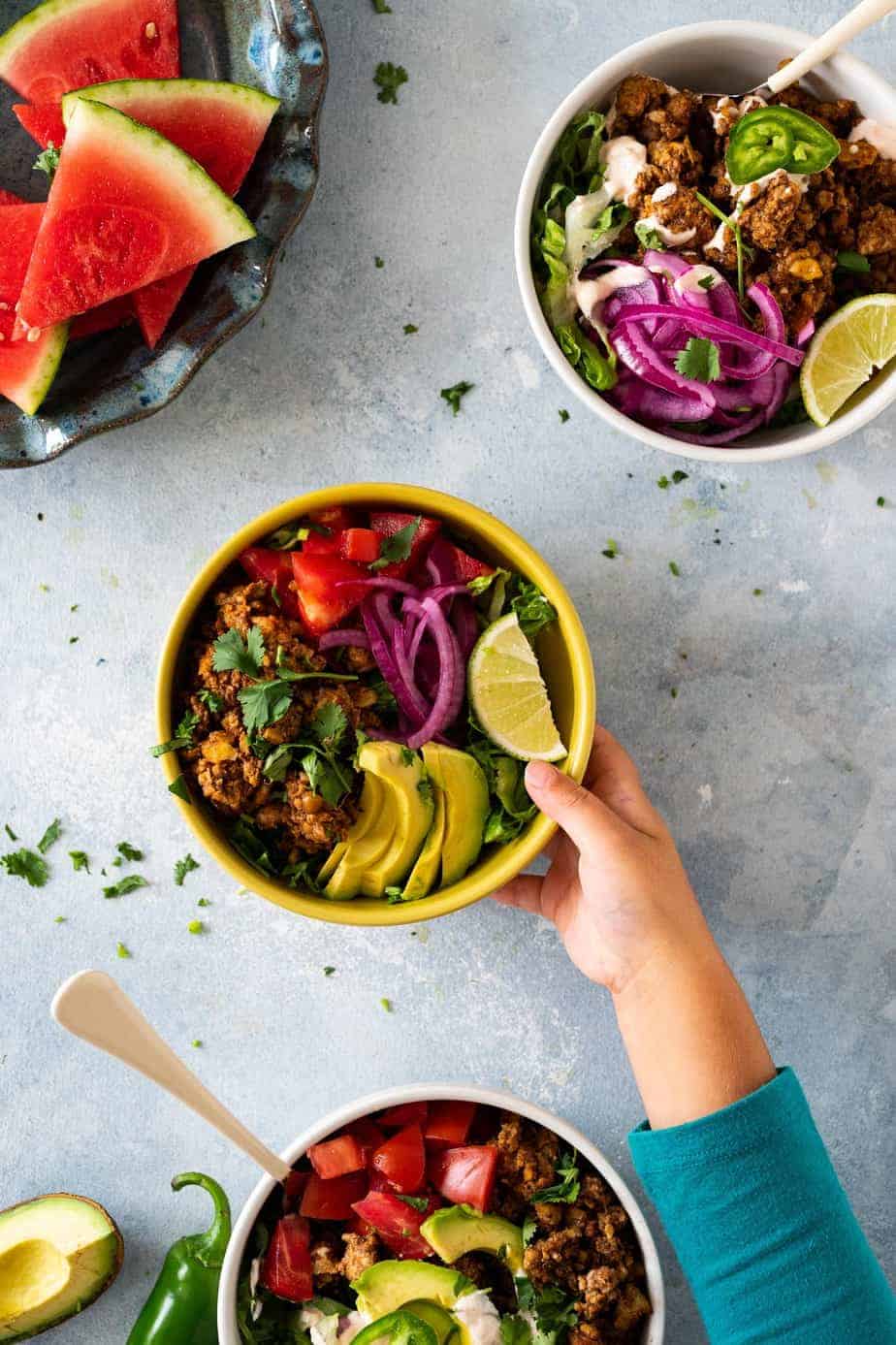 oh yeah — and yep, the kiddo totally loved these, too! we just held the jalapenos. 😉
————————————————–
OH! before you go…
Like whatcha see here — or have a question, feedback, or recipe hack to share? Join The Pig & Quill convo by commenting below and hanging out with me on Facebook, Twitter, Instagram and Pinterest. And don't forget to subscribe to P&Q emails or add me to your RSS reader with Feedly or Bloglovin' so you never miss a post. x's & o's!