Do you remember your first Super Bowl? I do. My mom and I were living in an apartment off the river, in a little one-bedroom over the manager's office. One of my favorite pastimes was fastening a paperclip to a string, knotting it clumsily around the end of a stick and dangling it over the balcony. Time and again it'd come back up with a small note attached — or, if I was really lucky, an individually-wrapped Starburst candy, the paperclip deftly pried open and speared through the waxy pink or yellow wrapper. The little things, right?
"Hey kiddo," my mom said, one day. "It's the Super Bowl this weekend. We gotta go get some junk food."
I didn't know what the Super Bowl meant (I mean, I only learned last year that the yellow line is virtual, whaaaaat?) — but give me a bag of Keebler Tata' Skins and a crock of chili-cheese dip, and apparently it's a memory in the making. Good one, Mom. 🙂
Since then, the Super Bowl has always been as much a celebration of snacking as it is sport, and I know I'm not alone in that tradition. Along those lines, I've gathered up a few (oh, ok — 20!) of my fave P&Q recipes perfect for your pigskin shindig — from finger foods to full-blown meals and even some green stuff, if you're into that.
Yay football.
Enjoy the game, errrrbuddy!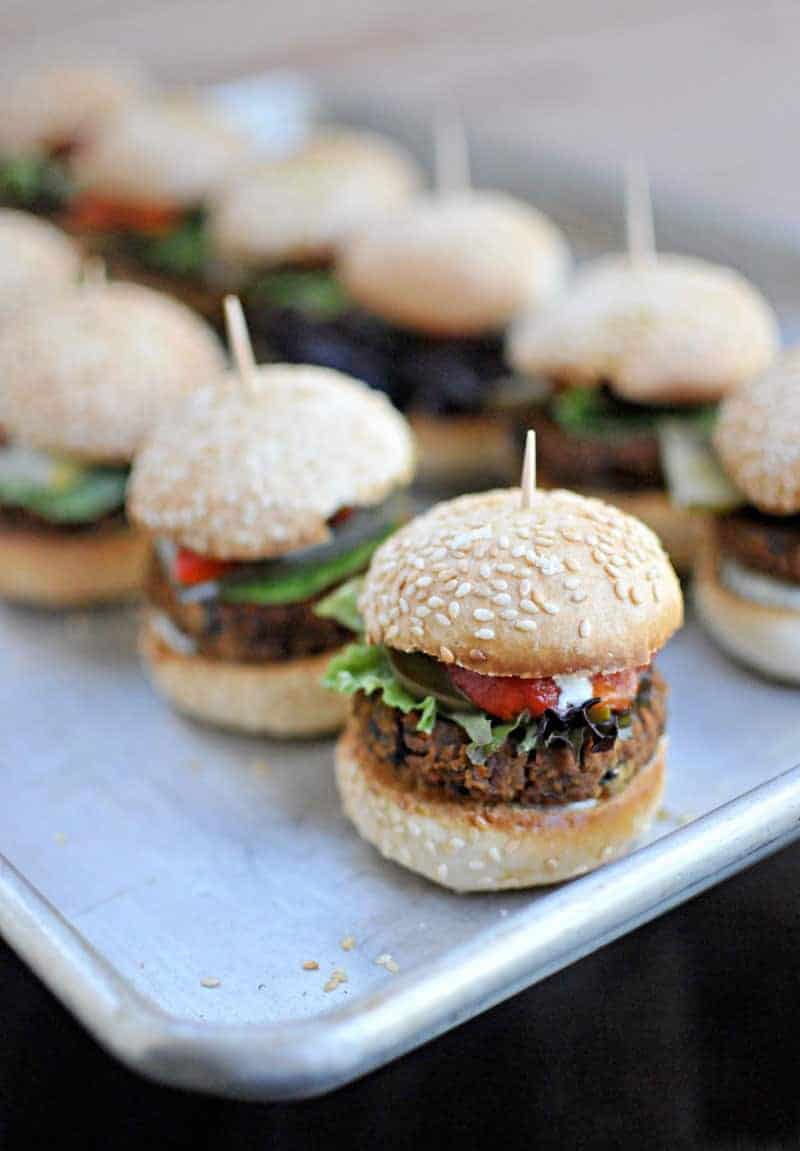 Hand-y Snacks
Vegan Black Bean & Sweet Potato Sliders (pictured)
Veggie Joe Sliders (vegan-able!)
Spicy Soyrizo and Black Bean Hand Pies (vegetarian)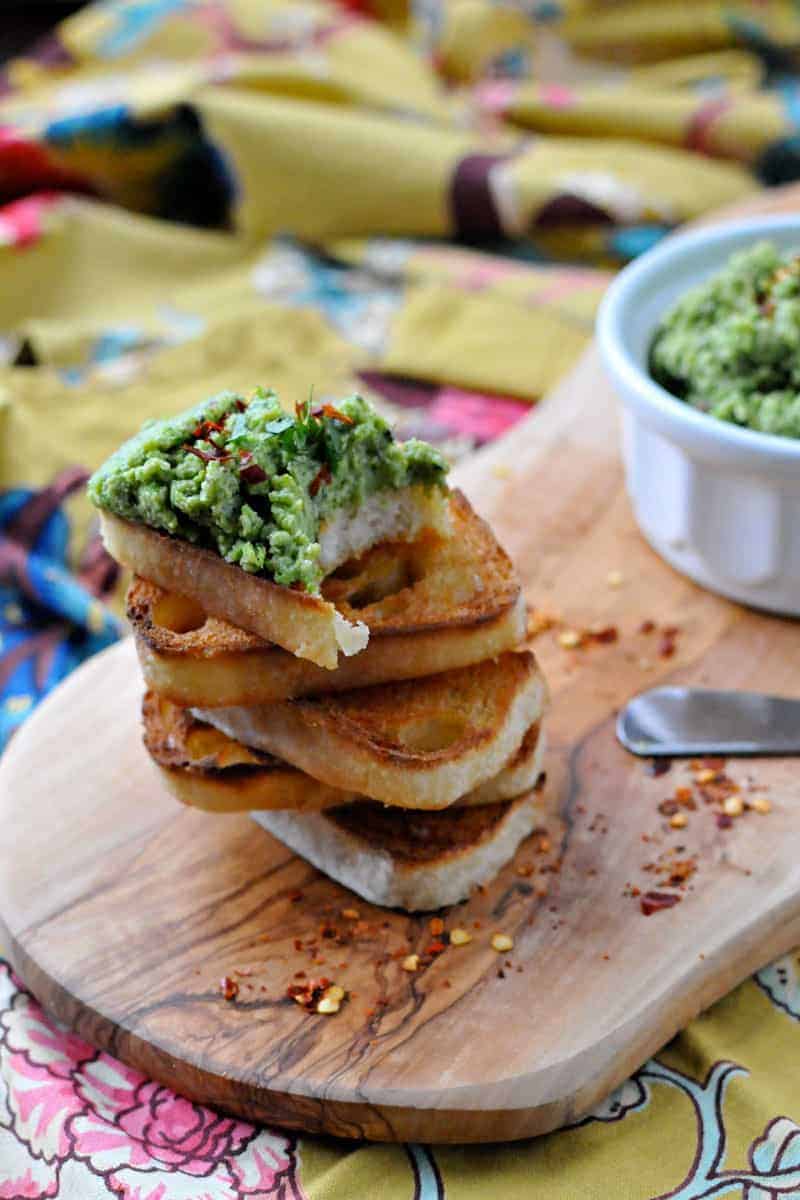 Dips, Dippers & Spreads
Spring Pea Paté (pictured — vegetarian option)
The Best Tomato Salsa You'll Ever Eat (vegan / gluten-free)
Spicy Proscuitto Cheese Straws (w/ vegetarian option)
Spicy Deviled Egg Dip (gluten-free)
(Almost Vegan) Caramelized Onion Dip (gluten-free)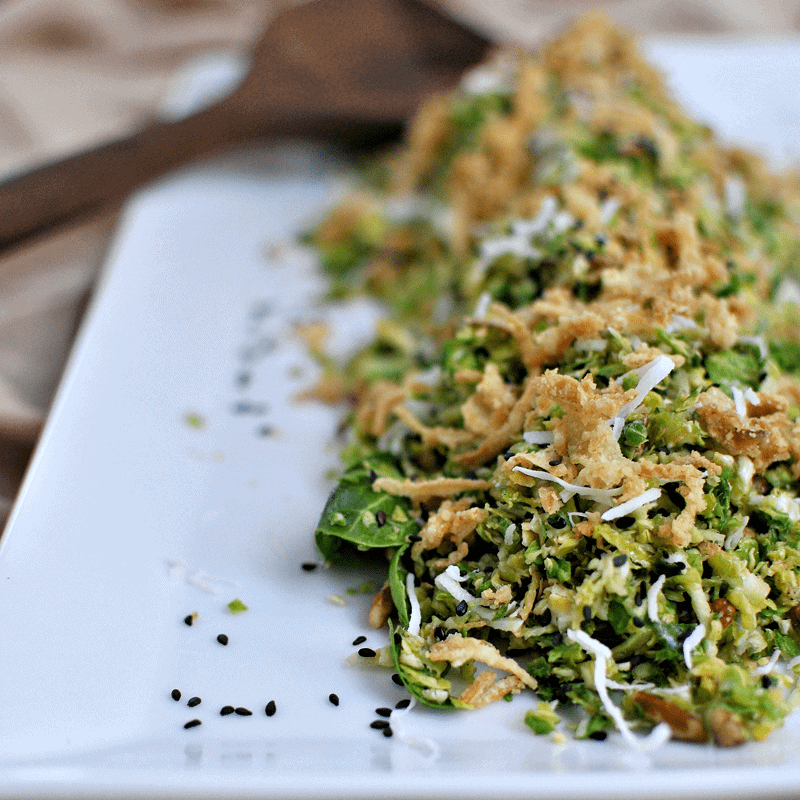 Salads & Green Stuff

Coconut-Pecan Brussie Salad (pictured)
Grilled Brussel Sprouts with Jalapeno-Honey Aioli (vegetarian / gluten-free)
Baked Tofu Banh Mi Salad (vegetarian)
Asian Tofu Lettuce Wraps (vegan / gluten-free)
Five-Spice Chicken & Green Bean Spring Rolls (gluten-free)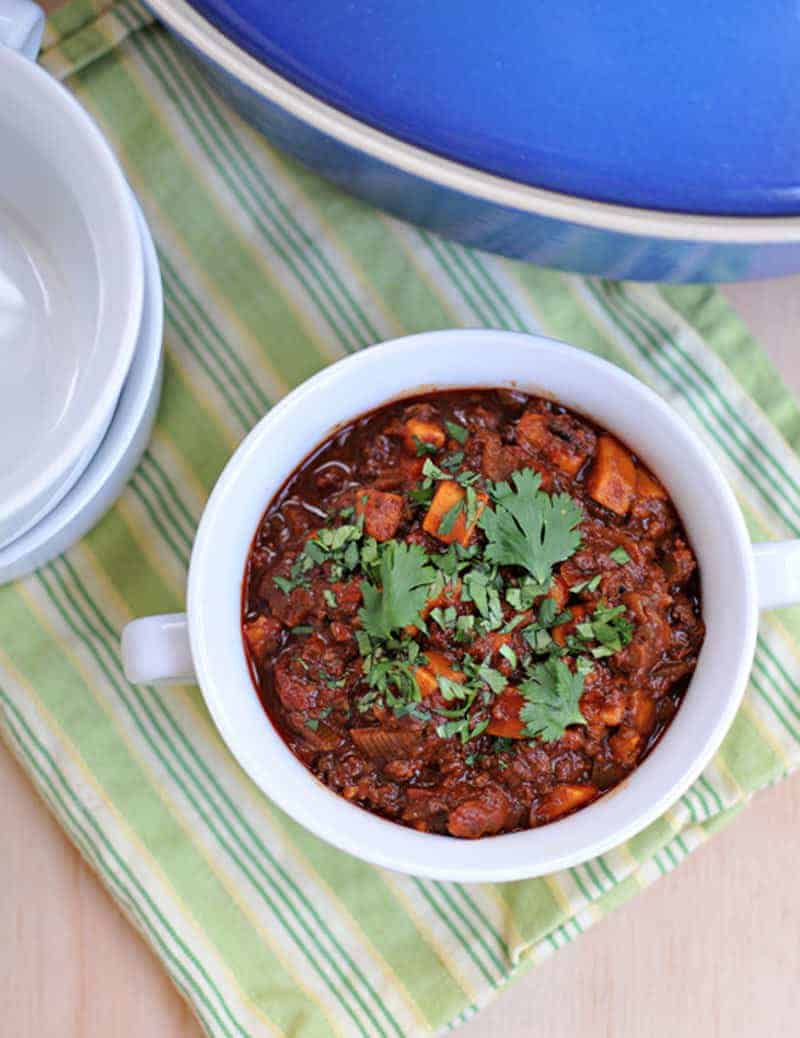 Bowl'd Over
————————————————–
OH! before you go…
Like whatcha see here — or have a question, feedback, or recipe hack to share? Join The Pig & Quill convo by commenting below (I love, luv, lurve comments) and hang out with me on Facebook, Twitter, Instagram and Pinterest. And don't forget to subscribe to P&Q emails or add me to your RSS reader with Feedly or Bloglovin' so you never miss a post. x's & o's!