Sesame Shrimp Sushi Bowls — beautifully assembled bowls featuring umeboshi sushi rice, loads of fresh veggies, grilled sesame shrimp skewers and a miso tahini dressing. An impressive meal for date-night in.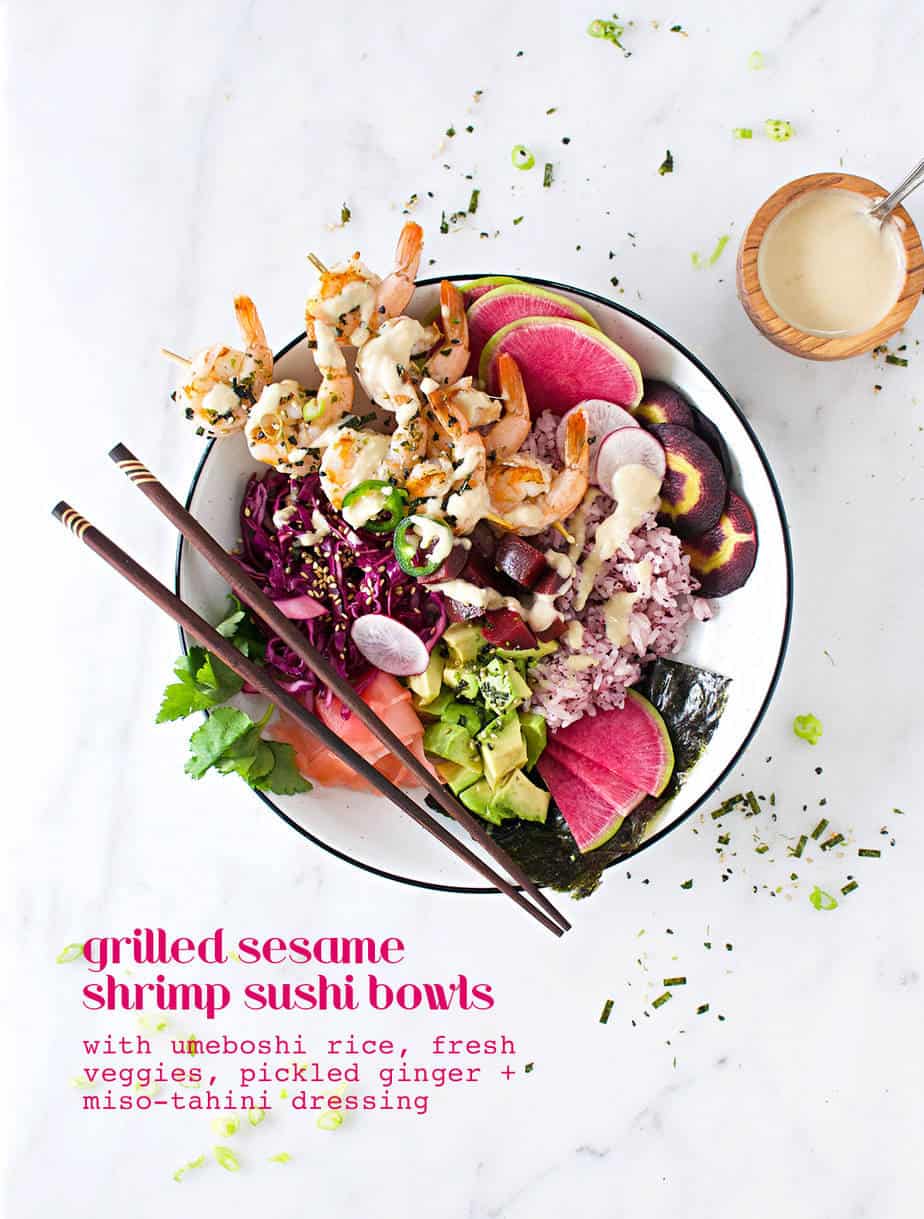 Hi guys! Still freezing my buns off in chilly Kremmling, Colorado, but I've got a new recipe over on Nosh & Nourish today that I couldn't wait to tell you about.
In our house, anything that's served as a bowl is met with great acclaim, and these Sesame Shrimp Sushi Bowls are no different. They're incredibly customizable, super easy to prep ahead and just special enough if you're looking to whip up a fancy-ish Valentine's Day meal for your sweetie. Or your 3-year-old. Or your sweetie and your 3-year-old. (Hi, my life.)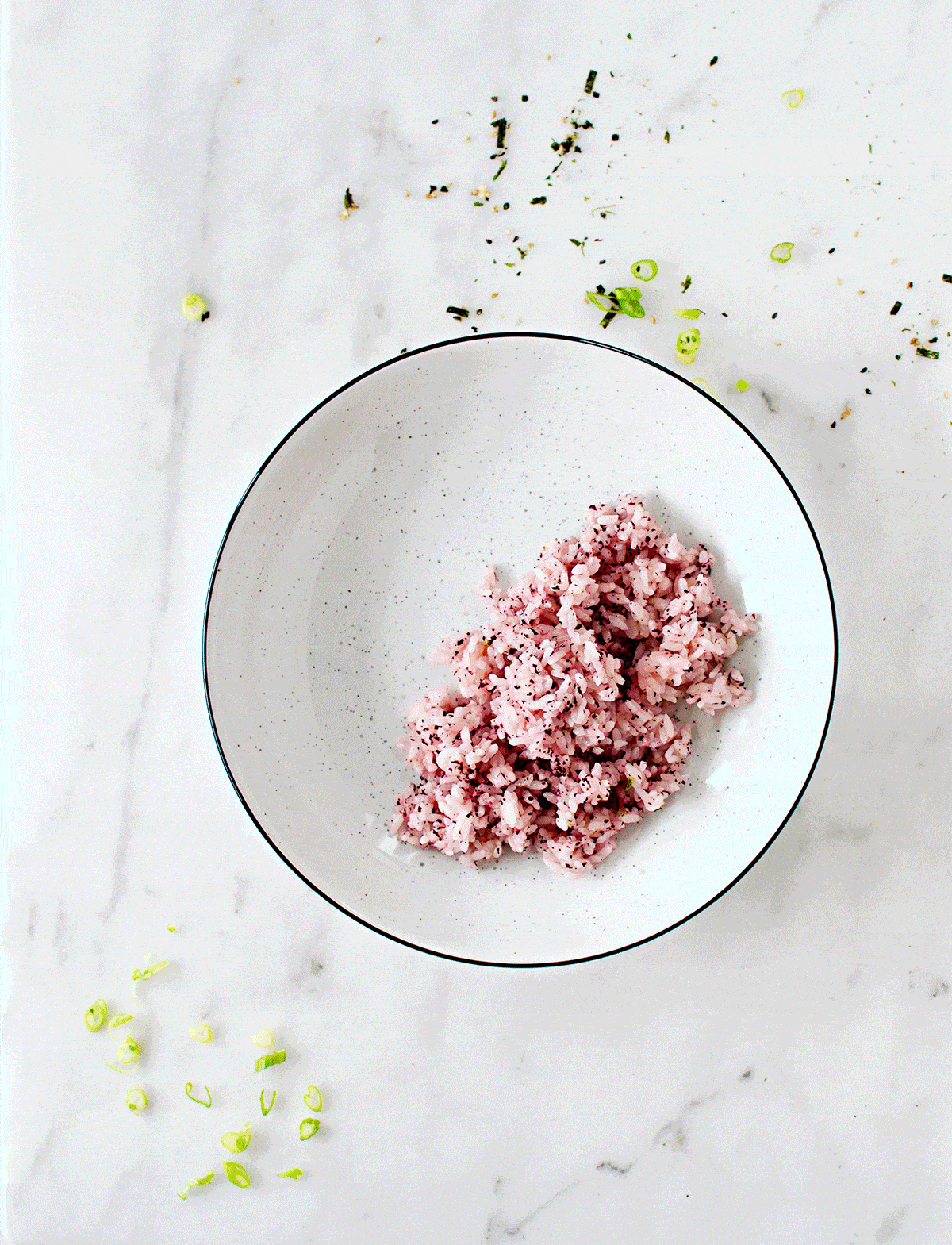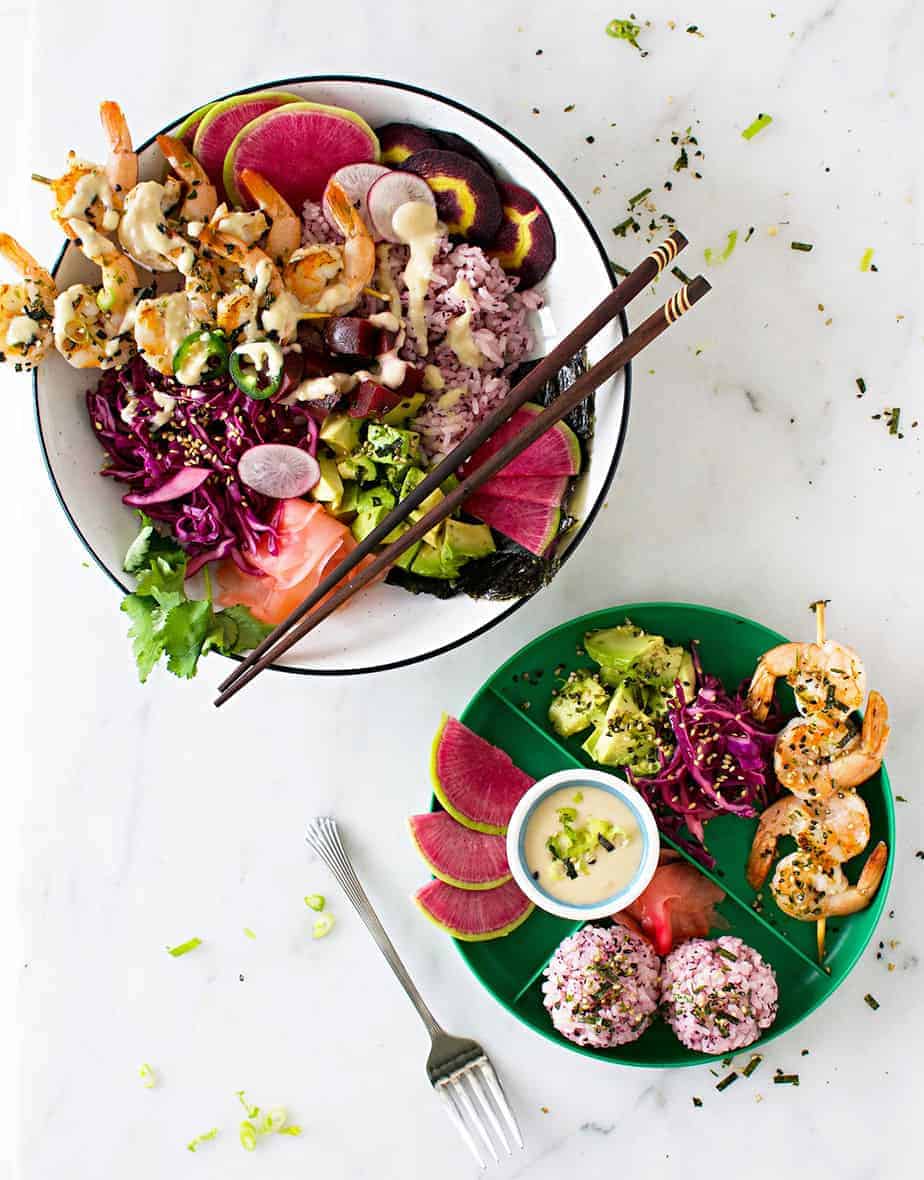 Despite how impressively all of the components come together, these Sesame Shrimp Sushi Bowls are about as easy as it gets for a date-night in. The plump grilled sesame shrimp skewers take just minutes to prepare (if you plan enough ahead to allow for an hour of marinating, you'll be duly rewarded, but it's not critical), and they're served over a bed of (pink!) umeboshi rice with loads of appropriately-hued veggies: fuschia pickled cabbage, roasted red beets, watermelon radishes, pickled ginger, purple carrots — and of course buttery avocado, verdant scallions and a creamy, dairy-free miso tahini dressing that you'll find yourself using over and over again.
Gorgeous, simple — oh, and did I mention kid-friendly? 🙂
Get the recipe for these Sesame Shrimp Sushi Bowls.
Like the sound of these Sesame Shrimp Sushi Bowls?
Be sure to check out:
xo!
Em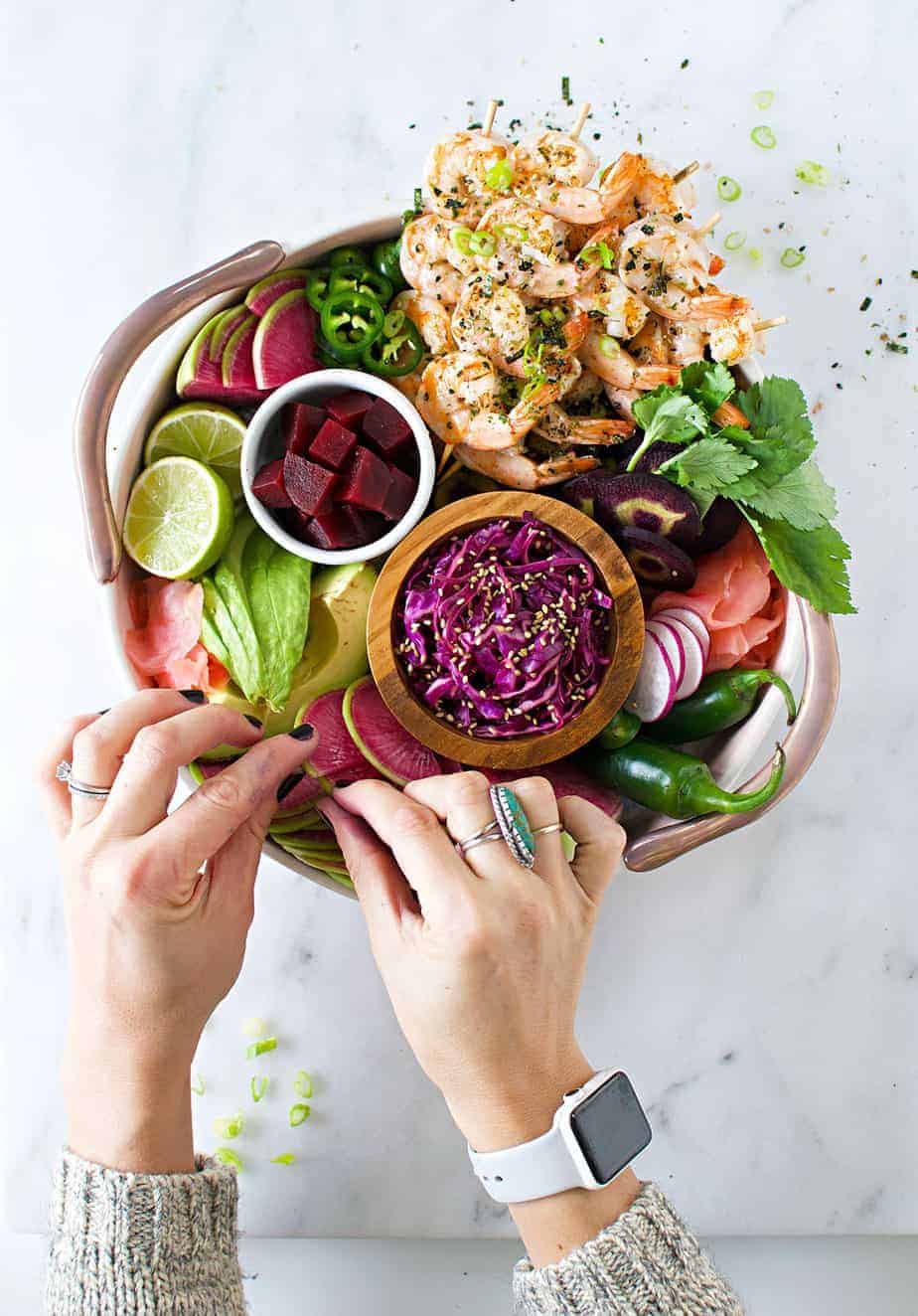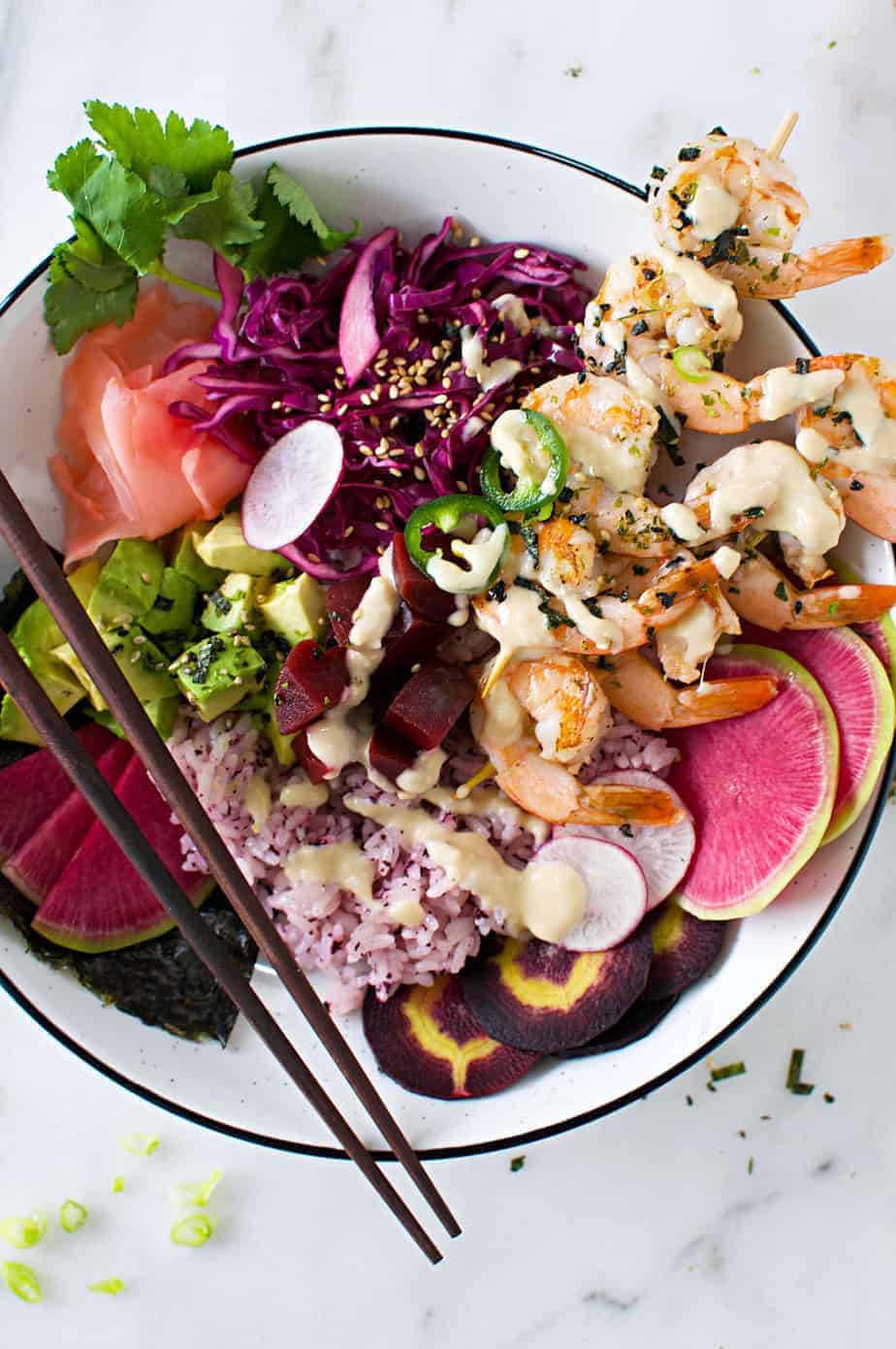 ————————————————–
OH! before you go…
Like whatcha see here — or have a question, feedback, or recipe hack to share? Join The Pig & Quill convo by commenting below and hanging out with me on Facebook, Twitter, Instagram and Pinterest. And don't forget to subscribe to P&Q emails or add me to your RSS reader with Feedly or Bloglovin' so you never miss a post. x's & o's!