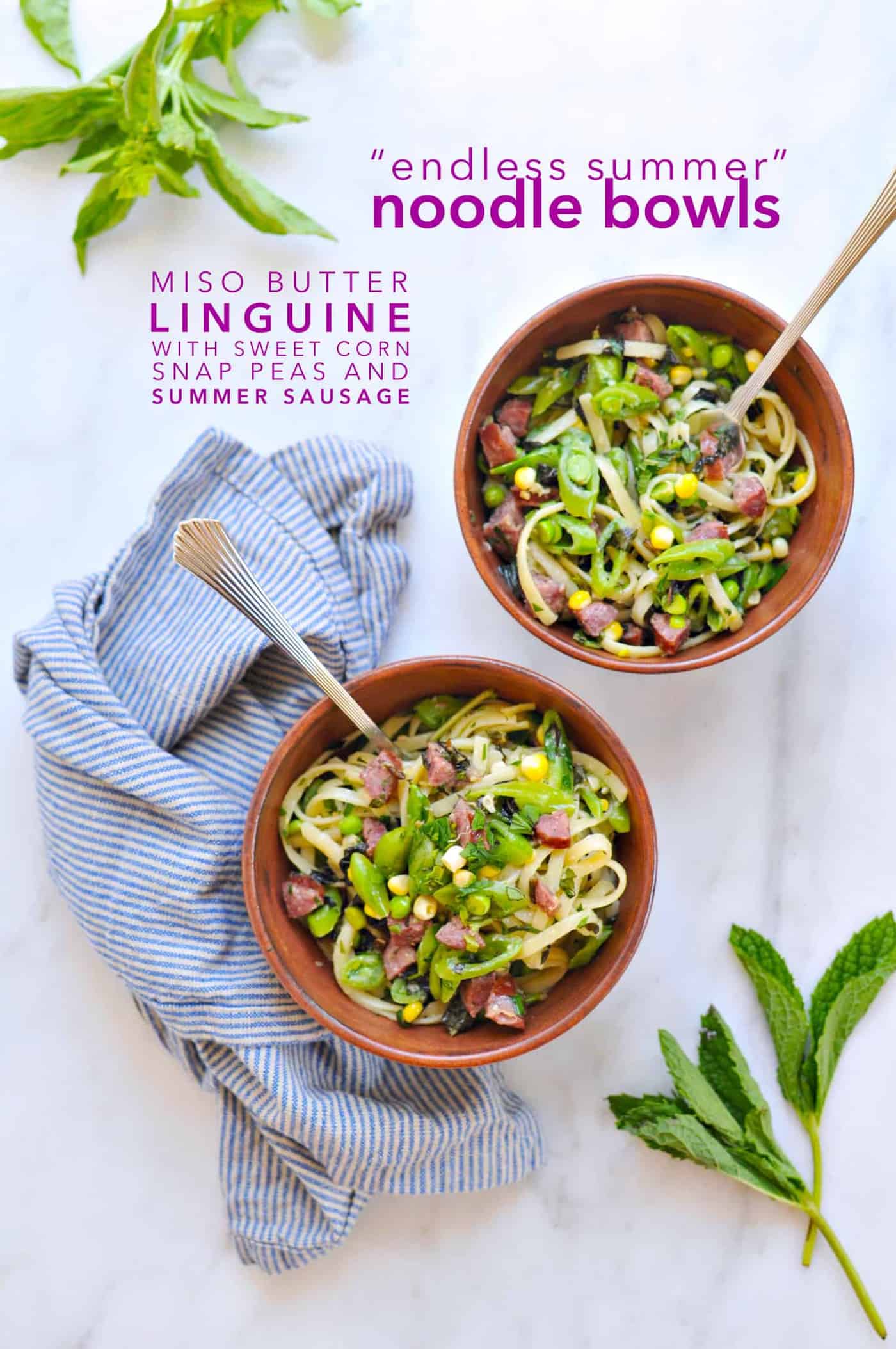 And just like that, it's 2018.
We've made some modifications to how we eat in the New Year. For some reason, "resolutions" related to what I put in my body are about the only kind that stick. I know it's easy to look down your nose at such clichés, but if I make them attainable enough (small enough, simple enough), I can convince myself to commit them to habit. Six or seven years ago I gave up soda. (Not that I drank much of it, but fewer things go better with Mexican food than icy Coke.) A year or two after that, factory-farmed meats at fast-food restaurants. Simple enough, again. I mean, how often was I eating a fast food burger? But I can count on one hand the number of (meatless) fast food meals I've had since then. Not counting late night fry runs, of course. But you knew that.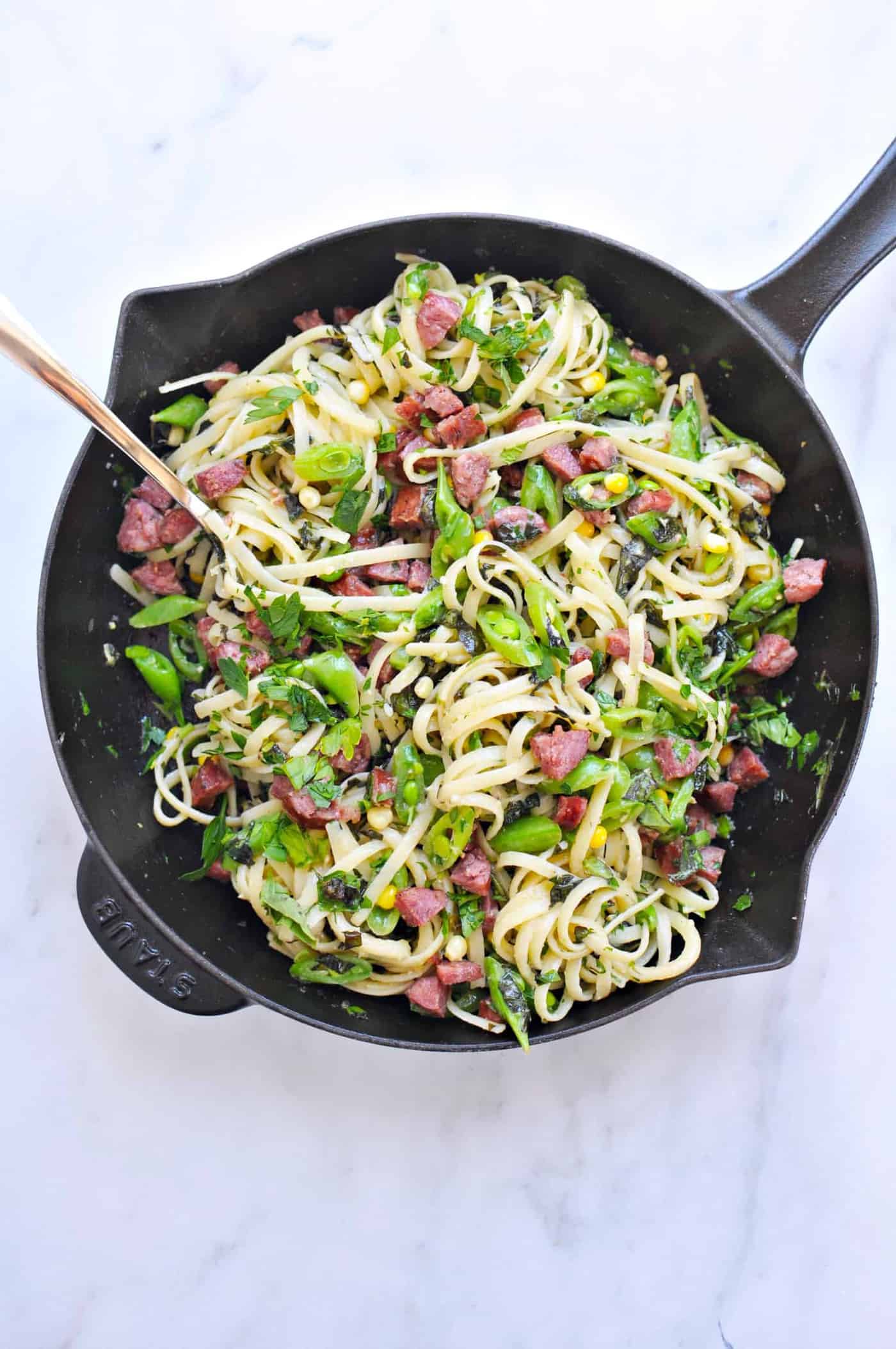 So this year, I'm back at it, setting intentions that are as simple as they are broad. Less animals, more plants. Less take-out, more…fake-out? Once upon a cancer diagnosis, I even considered going full-on vegan (countless experts and studies point to a plant-based diet as key in helping to prevent recurrence of my type of breast cancer), but then chemo dictated otherwise when my scarcely present appetite would resurface with cravings for pepperoni pizza and ribeye. In those months, any calorie was a good calorie. And for some reason, my body really wanted calories with feelings.
But! Here we are, almost a year out from my first infusion, and I'm cramming my body full of lower-on-the-food-chain choices with an obnoxious, gleeful grin on my face. Eating well to feel better is one thing, but feeling well and eating better is something unto itself. A privilege. And one not taken for granted — by this girl, at least.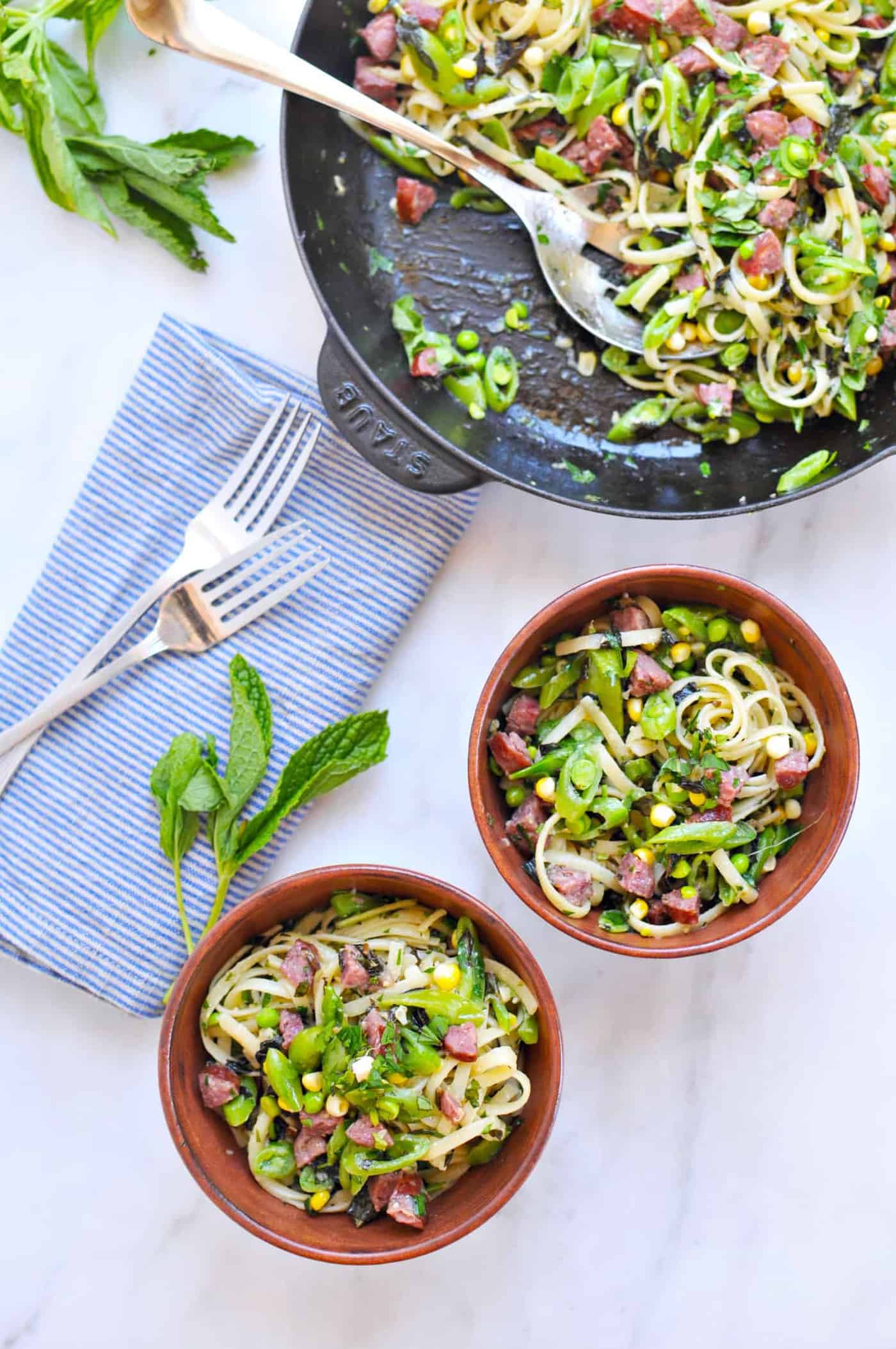 I first made this pasta in late summer, when the farmer's market stalls are fortresses of sweet corn and awaft with the perfumes of licoricey basil. It's quite literally a midsummer night's dream: noodles overrun with crisp-tender veggies and smoky kielbasa, laced with sweet, caramelly miso butter and enough bright herbs to convince you you're eating a salad. It was everything I wanted in a warm-weather meal, and it wasn't until recently, when I found myself easily picking up the same ingredients in the middle of winter (swapping fresh corn for frozen sweet corn, but that's it!) that I decided this was a recipe made for January. A dose of sunshine amidst blizzards and bomb cyclones, weeks-long head colds and federal shutdowns.
Following the vein of "less animals," this pasta could most certainly be made without the sausage. If I were making it for just myself, I might swap in two handfuls worth of nutty, browned mushrooms (seasoned with a little sea salt and smoked paprika, if you're lusting for something more meaty in profile). As written, we stretched a couple of links of grassfed kielbasa over 4 servings and called it balanced enough. All things in moderation, I will always say. (I know, I should just get it tattooed somewhere on my body alongside a broken record player.)
Here's hoping that this post — and this seasonally confused recipe, which I am insisting you make — finds you all well in the New Year, friends.
xo,
Em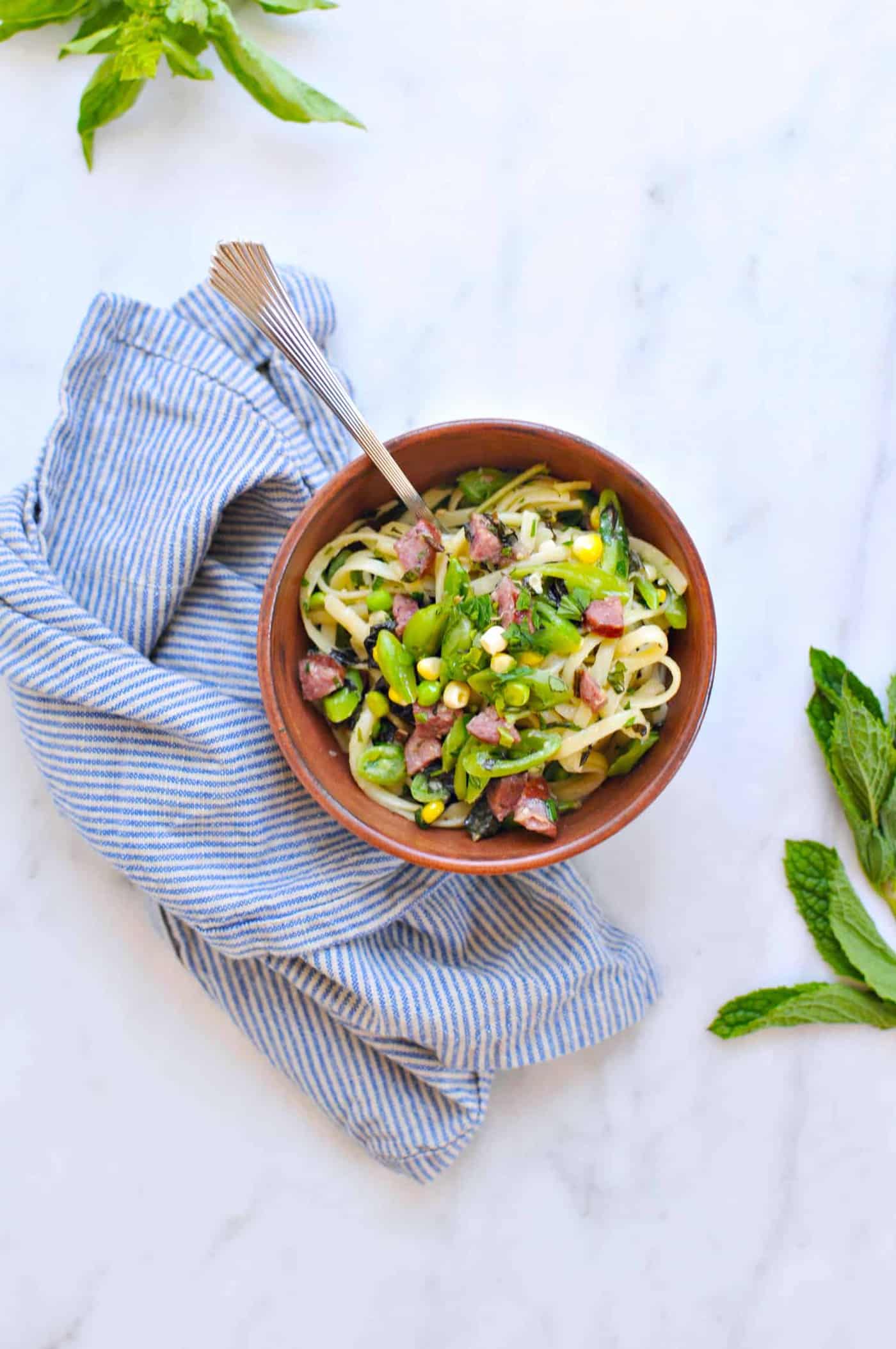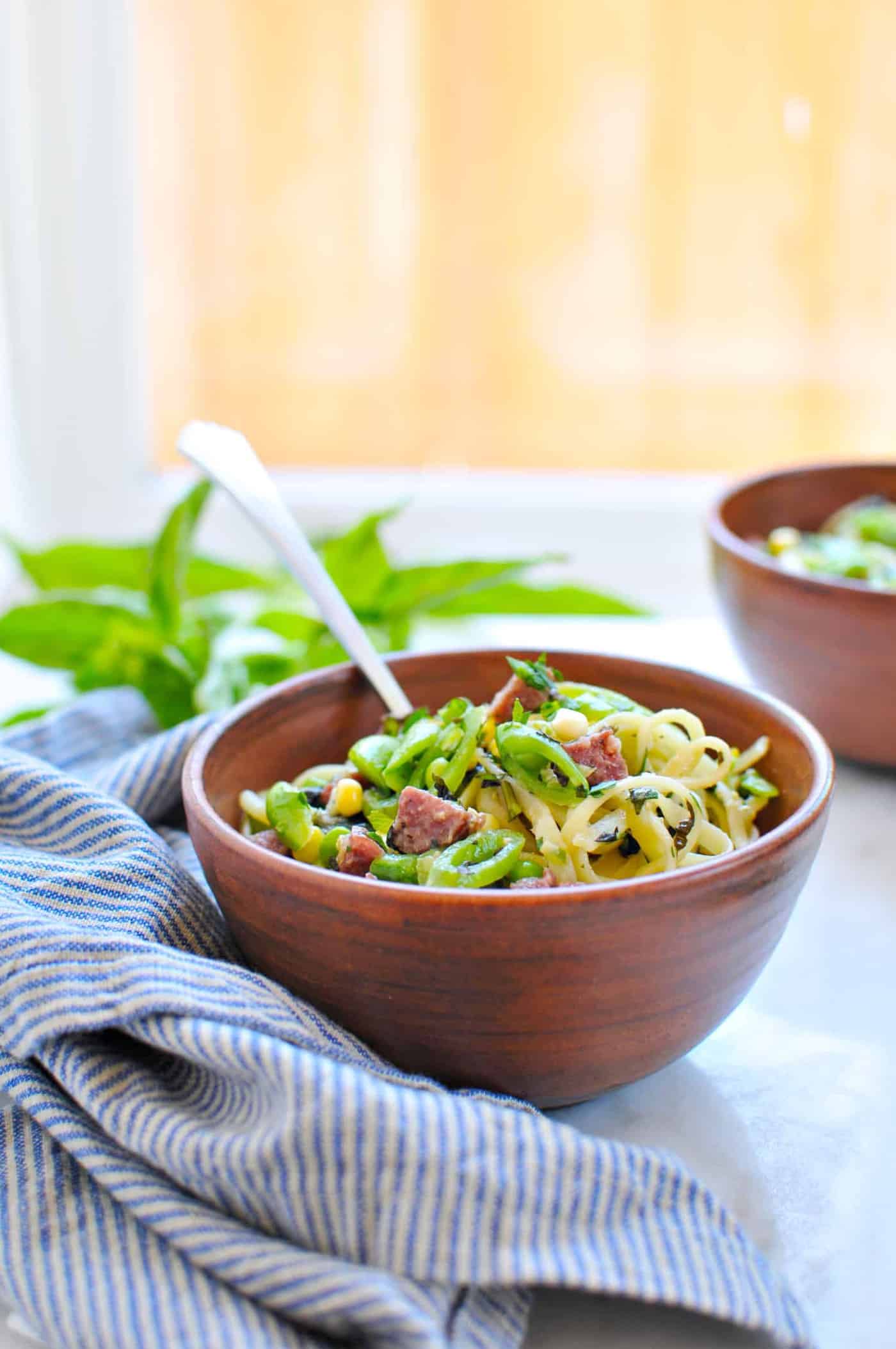 Miso-Butter Linguine with Sweet Corn, Snap Peas + Summer Sausage
Ingredients
½ lb dried linguine (or other fave pasta)
½ lb kielbasa sausage, diced
4 T unsalted butter
2 T white miso paste
½ cup (plus or minus) reserved pasta cooking water
½ lb snap peas, sliced on an angle
2 cobs sweet corn, cut from the cob, or equivalent frozen/thawed (about 1 heaping cup)
¼ cup (packed) flat-leaf parsley, finely chopped
1 small bunch mint leaves, finely chopped
1 small bunch basil leaves, finely chopped
freshly ground black pepper
Instructions
Bring a large pot of water to a boil over high heat. Salt generously and prepare pasta until just shy of al dente. Reserve about a cup of pasta cooking water. Drain pasta and set aside.
Meanwhile, add sausage to a large skillet and heat over med-high flame, stirring occasionally until just beginning to brown in places, 8-10 mins. Remove sausage and set aside, reserving drippings in pan. Reduce heat to low.
To the same pan (with drippings), add butter. When butter melts, add miso and whisk a little to combine (mixture will remain lumpy). Whisk in scant ½ cup pasta water until miso is fully incorporated, raising temperate slightly if needed.
Add sliced peas and corn to miso butter and cook until just warmed through, 2 mins. Add drained linguine and sausage and toss to combine, adding a little more pasta water a splash at a time if necessary to moisten pasta. Just before serving, toss with herbs to combine. Divide among bowls, serve with a showering of freshly ground black pepper and enjoy!
Notes
This recipe would be equally delicious made with bacon instead of the sausage -- or without meat at all for a veggie option. A tumble of halved cherry tomatoes, tossed in with the herbs at the end, would make a fine addition, too!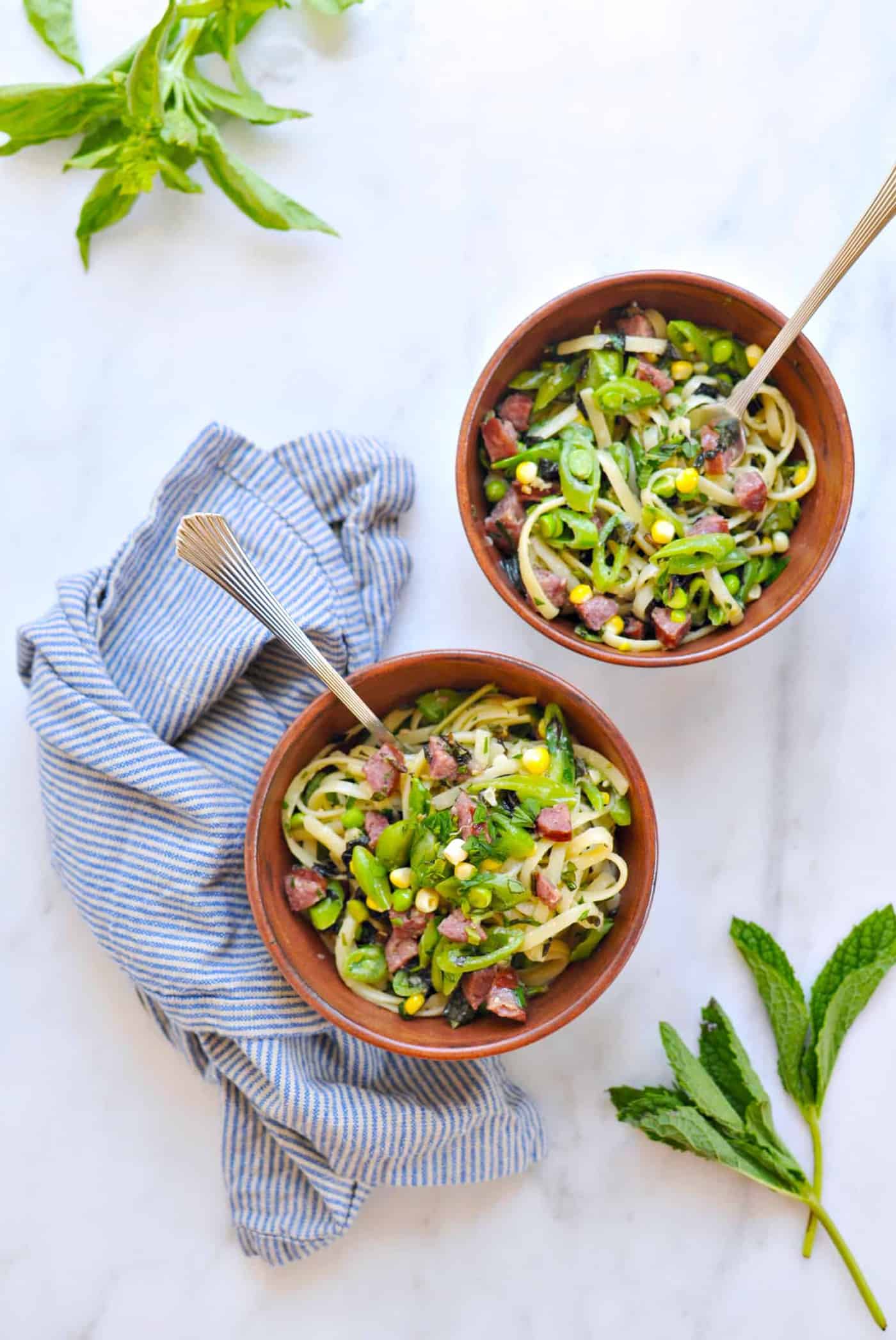 ————————————————–
OH! before you go…
Like whatcha see here — or have a question, feedback, or recipe hack to share? Join The Pig & Quill convo by commenting below (I love, luv, lurve comments) and hang out with me on Facebook, Twitter, Instagram and Pinterest. And don't forget to subscribe to P&Q emails or add me to your RSS reader with Feedly or Bloglovin' so you never miss a post. x's & o's!