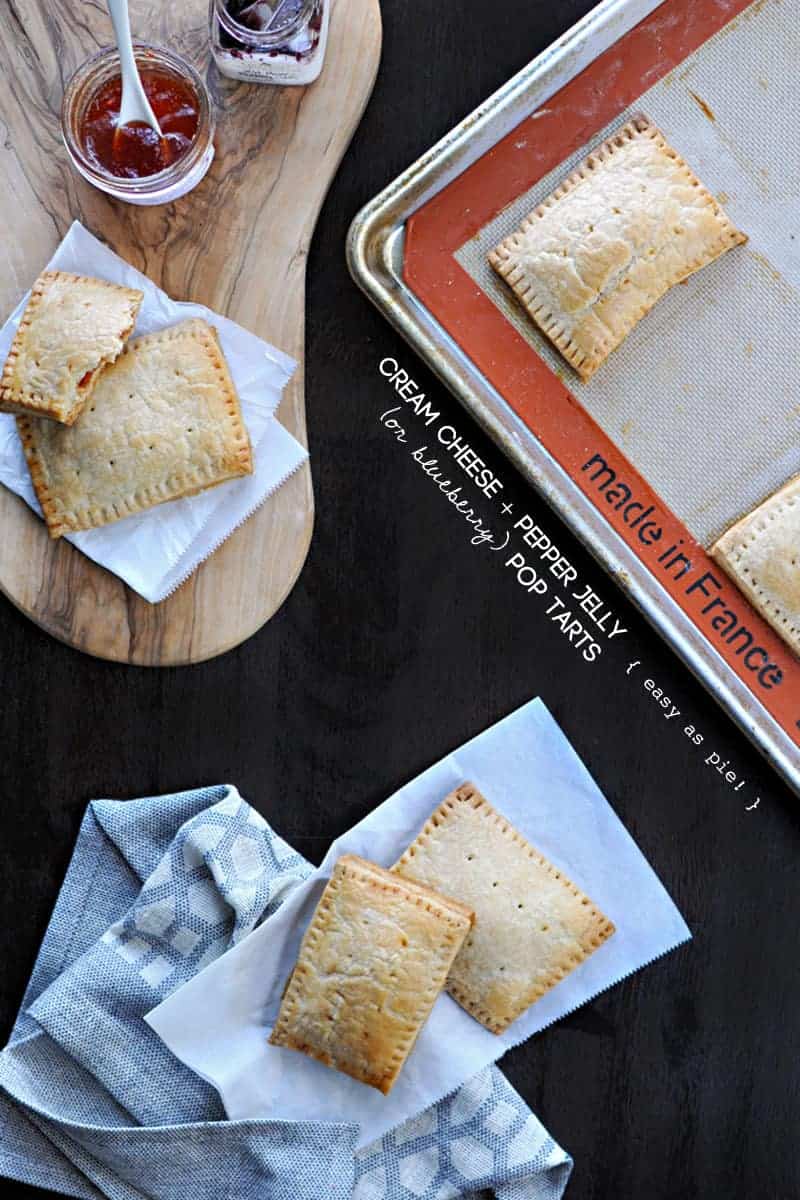 Oh looksie there! We meet again. Pardon my absence while I've been off playing Let's Not Break the Internet. You know that game where you're basically betting against Newman's head popping up with a taunting "ah-ah-ah" and crossing your digits that if all hell breaks loose you can wrangle the raptors before that chunky little monkey runs off with the Barbasol can? Is that not how it goes? I feel like you feel me. I mean, if you're reading this, that's probably a good sign. The internet is still intact. And you're maybe even lookin' at a snazzy new P&Q!
Or else everything is 1's and 0's and looks like total butt. (  |  )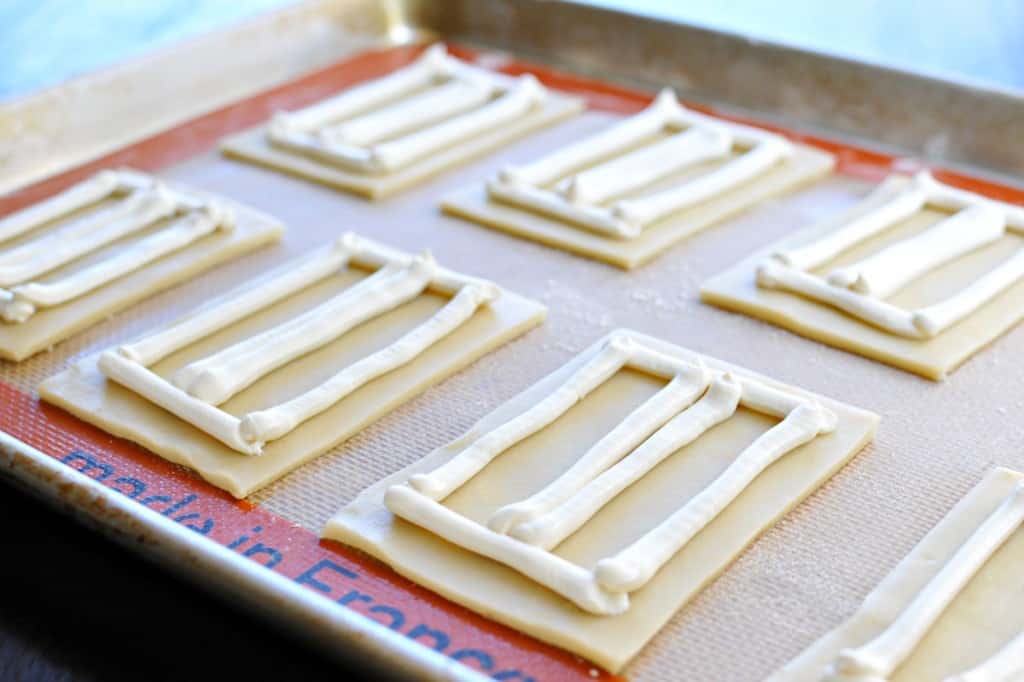 Over the next couple of weeks, I'll be updating a couple of other fancy features, like adding recipes you can actually print (oh heeeeeey 1993) and a recipe index so you can look up stuff by season or dietary restriction or booger content.
Just joking on that last one.
Unless you like you some boogies.
Not that you'll find any here.
I mean, I don't put boogies in pop tarts. But I can't control what you do in your own kitchen.
…what…
Is this where I rewind and say if you're experiencing any issues with the site you should contact me? I expect it might take a couple of days to fully work out some kinky linkies, but if anything is extra sketch, hollaatchagurl.
Sorry.



Maybe we should just talk about pop tarts.
Like, the normal kind that are just abnormal enough that you do a double take.
Whattup *oprah voice* creaaaaaaaam cheeeeeeeeze and peeeeeeeee jaaaaaaaaaay!!! *oprah voice*
And by PJ I mean pepper jelly. Obv.



Do you remember going to the mall when you were like, 15, and getting a little plastic cup of cream cheese smashed up with pepper jelly from the nice lady at Harry and David and scooping it up with one of those super salty tortilla chips and feeling just so fancy because grooving on things that are sweet and savory and spicy was, like, way grown-up? And then buying a crapton because if you bought one jar it was $12 but if you bought half a dozen it was like $4 total and you got a free body pillow of Moose Munch?
I mean, me neither, totally not at all. But this is pretty close to that, in hand pie mode. Which is kind of a form of mini food! And despite everybody making mini foods all the time always, this is one of my few forays into Little Food Territory (LFT) — and I think I like it.
Assuming mini foods means you can eat more foods, right?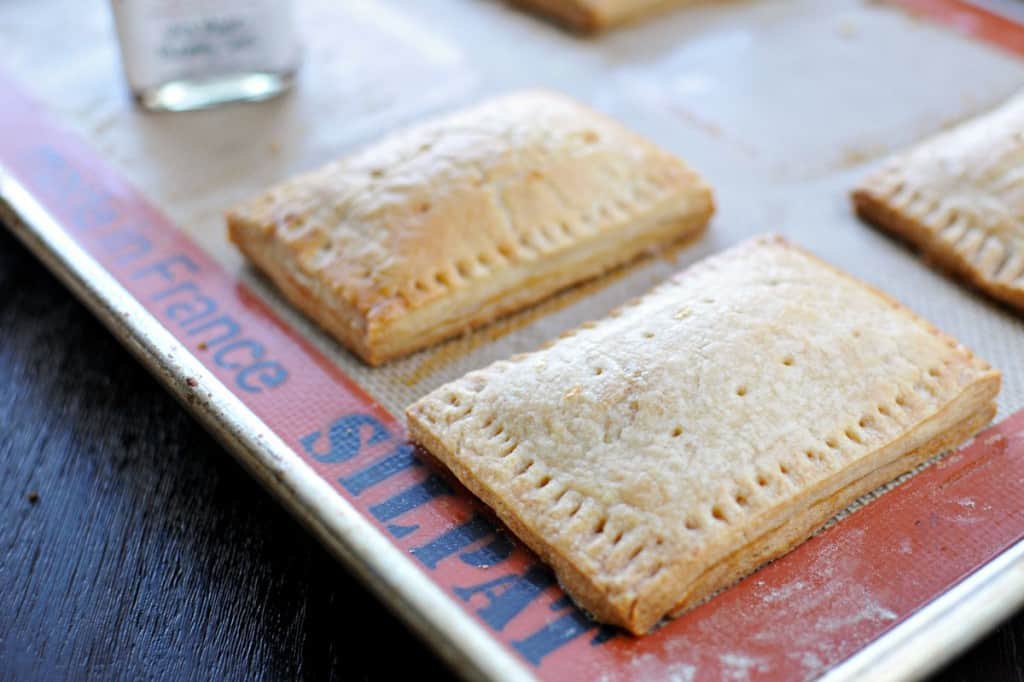 RIGHT.
Just in case you're not 100% feeling the whole pepper jelly thing (because maybe not everybody has a pantry stocked with a dozen jars of homemade PJ that they hoarded from a wedding last summer…), the cream cheese pairs equally well with not-too-sweet blueberry jam in a combo that's almost reminiscent of Marie Callender's nostalgic marriage of blueberries and sour cream. Or even the blueberry cream cheese scones you've maybe had at the Diamond Head Market in Honolulu.
(If you have no idea what I'm talking about on one or both fronts, I highly recommend you give 'em a try. Cuz bloobs taste grood with creamy stuffs.)
(Sorry 2.0)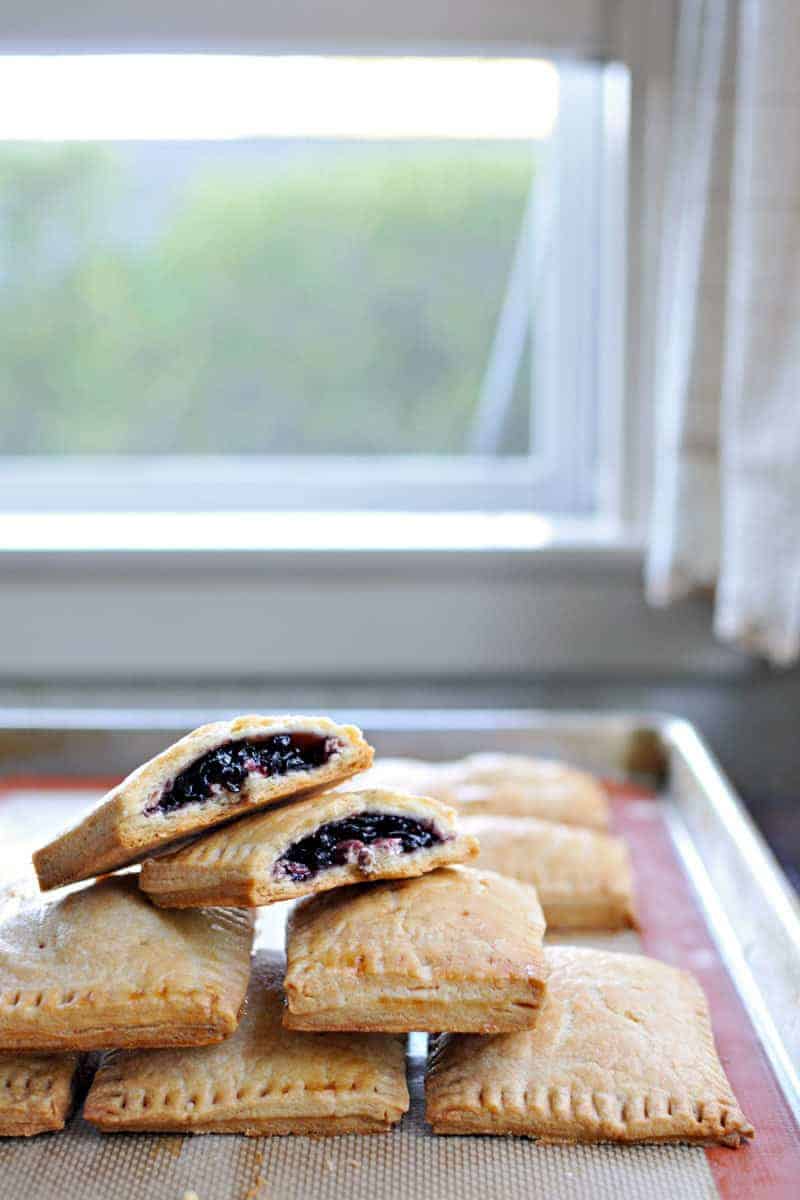 Either way, these whittle baybehs make for some tasty eats, whether you're tucking one into a napkin as you run out the door in the morning — pie is always an appropriate breakfast option — or tucking into two or three while you binge watch the last three weeks of Parenthood, cold glass of milk at the ready.
Really though, I can't not like Amber, no matter how hard I try.
Thanks for your patience while I worked the back-end of this P&Q bidnit (read: galavanted around the Eastern Sierras and ate my weight in chips) these past few weeks!
Hold onta yo butts,
Em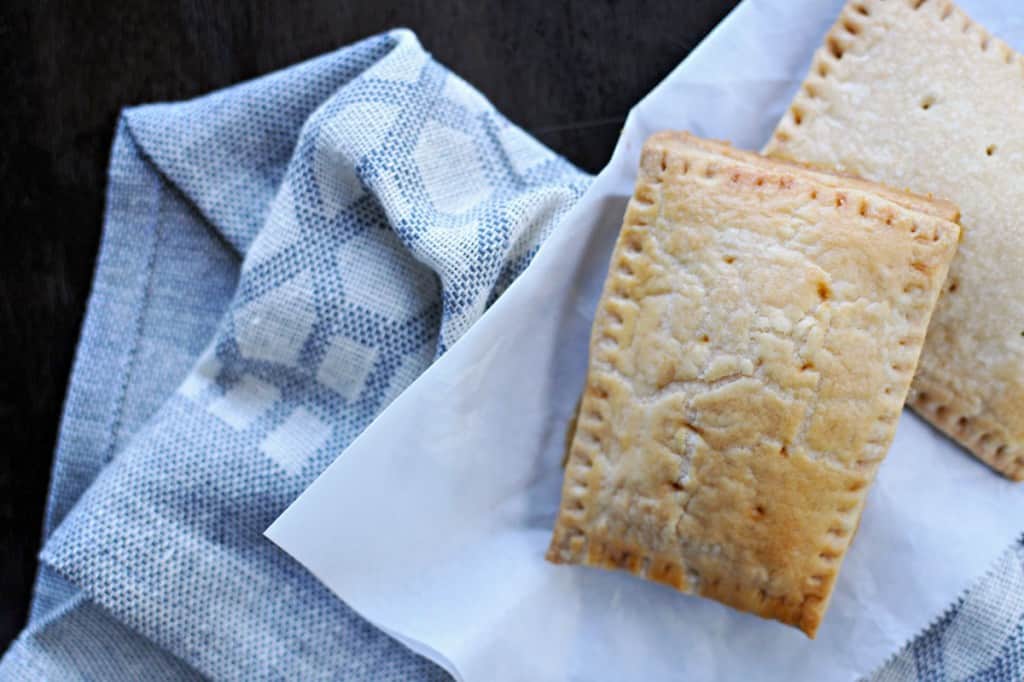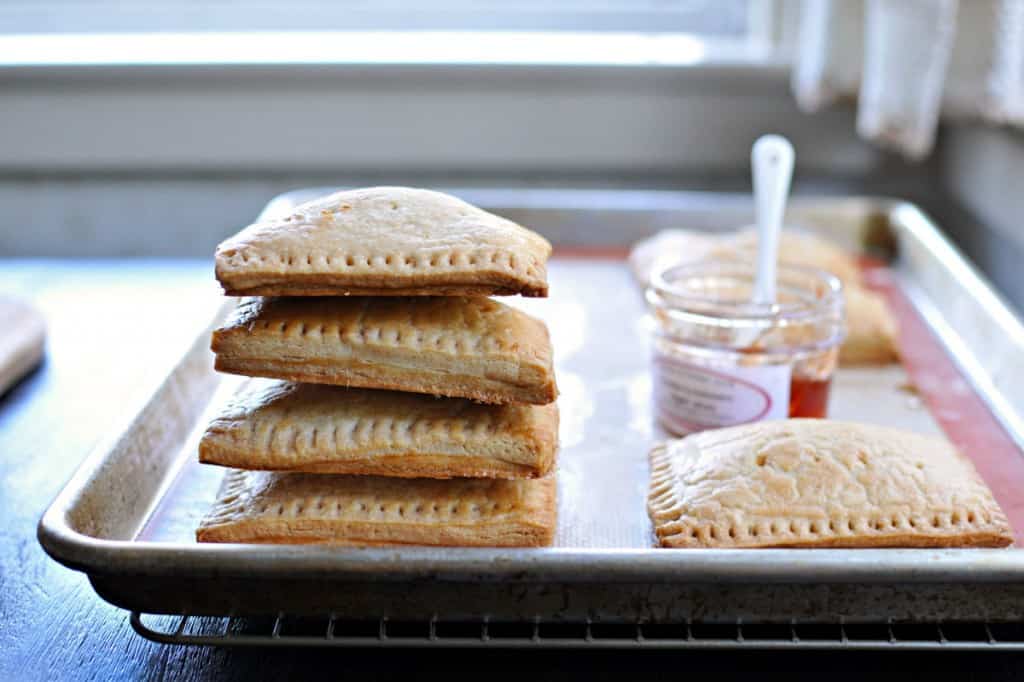 cream cheese + pepper jelly (or blueberry) pop tarts
Ingredients
2 prepared (1 package) pie crusts (Trader Joe's brand is always flawlessly flakey) OR 1 double crust recipe pie dough
4 oz cream cheese, softened
4 oz sweet-hot pepper jelly (double if you're only making Cream Cheese + Pepper Jelly tarts)
4 oz blueberry jam (double if you're only making Blueberry Cream Cheese tarts)
1 egg, beaten
flour, for your work surface
Instructions
Preheat oven to 375F.
Bring cream cheese to room temperate and transfer to a heavy duty zip top bag or piping bag. (Trust me, a little sandwich baggie doesn't do the trick here. The seams will bust, and then you'll double-bag it, and then they'll bust again, ugggggh. Go big or go home.) Massage the softened cream cheese a couple of times, pushing it toward the tip (or corner) of the bag. Snip about ¼" piece of the tip off the bag.
Working on a lightly floured surface, unroll one of your prepared pie crusts (set second crust aside for later) and -- ready for this? -- wad it back up into a big ball o' dough. (Obvi, if you're using homemade pie crust it will already be wadded up into a nice little ball.) Now roll that out into a rectangle that approximates 9"x12", about ⅛" thick. Use a ruler to get it exact! Cut dough into 3"x4" rectangles. Re-roll scraps and cut as many additional 3"x4" rectangles as possible, repeating as necessary. Repeat process with second crust (or second half of dough). You should now have about 20 rectangles, or enough for 10 pop tarts.
Arrange bottom pastry halves on a baking sheet (or two, depending on the size) lined with parchment or Silpat, and pipe a border of room-temp cream cheese around the edge; then pipe a double thickness of cream cheese down the middle, as pictured, creating a quasi-windowpane situation.
Using a small spoon, dollop/spread about a generous tablespoon of jam and/or jelly into remaining space.
Lightly roll out top halves of tarts one more time so they stretch ever so slightly bigger in size. This ensures they can drape over the filling on the bottom halves and still seal tightly.
Brush edges of bottom halves lightly with beaten egg. Arrange tops and press gently to seal. Crimp edges firmly with a fork.
Add a little water (about a tablespoon) to your beaten egg and lightly brush pastries with egg wash. With a skewer or fork, poke holes generously through tops of pastries to allow steam to escape.
Bake in preheated oven 25-35 mins or until light golden brown. Allow to cool before serving. If desired, reheat leftover pastries -- and enhance the golden toastiness even more -- with a quick toast before serving. Enjoy!
Notes
These little tarts can hardly be considered homemade since they utilize store bought pie crust and your favorite preserves; that said, the flavor is just unexpected enough to make them something special, even with all the shortcuts. Of course, if the idea of working a pre-rolled pie crust back into a ball and then back out, again, into a sheet goes against everything you've ever learned about (not overly) handling pie crust -- or if store bought pie crust just makes you cringe -- feel free to use homemade.
————————————————–
 Oh hey, before you go…
Like whatcha see here — or have a question, feedback, or recipe hack to share? Join The Pig & Quill convo by commenting below (I love, luv, 
lurve 
comments) and hang out with me on
Facebook, Twitter, Instagram
and
Pinterest
. And don't forget to
subscribe to P&Q emails
 or add me to your RSS reader with 
Feedly
 or 
Bloglovin'
so you never miss a post. x's & o's!