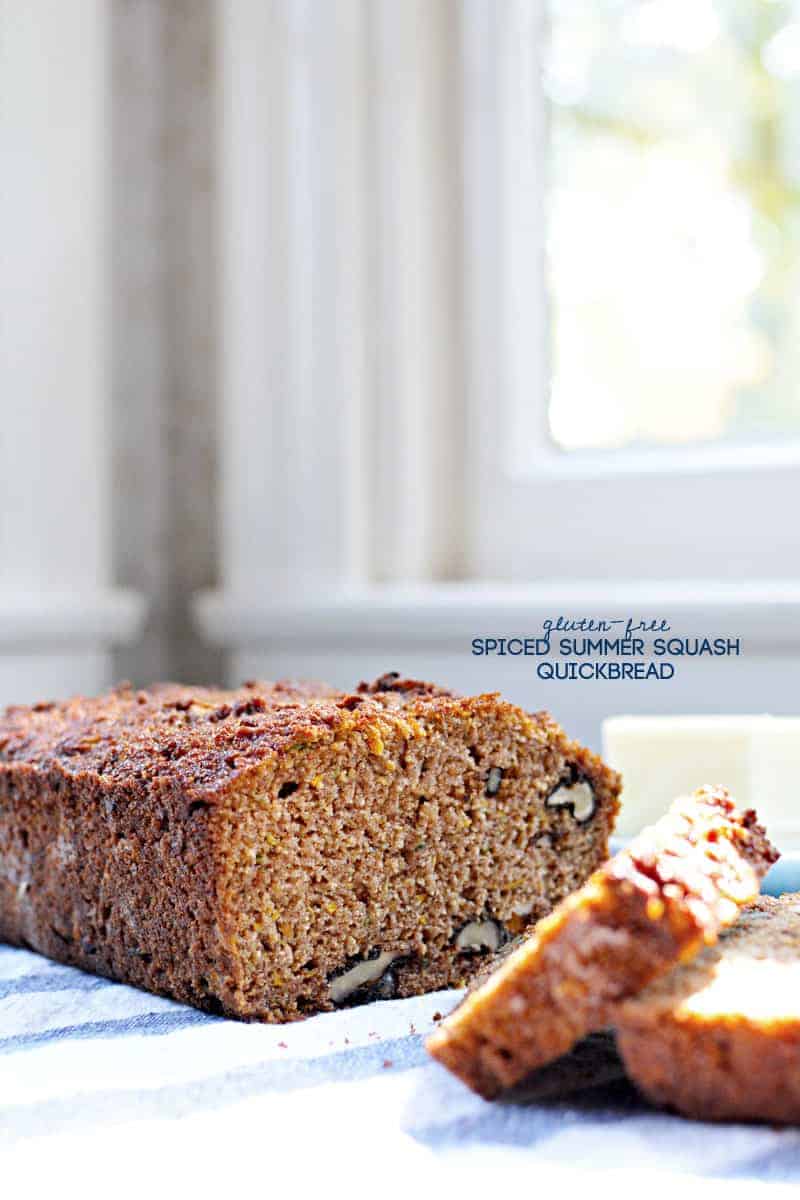 I set out intending to leave this post free of any mammary references, but then I went for my first postpartum jog the other day and realized that HOLY JESUS Running With Boobs Hurts Like The Dickens and it just didn't feel right keeping the lid on such an epiphany, so there goes that.
And to think I actually wanted these things back in high school. Ouch.
Also, how uncomfortable is the word mammary? I'm having mixed feelings about it, mostly because every time I hear it I picture whales swimming around with little storybook clusters of bubbles floating about, because obvi whales are my go-to mammal visualization (cute!). But then also: mammaries. Just ew.
Let's talk about less ew things. This quickbread situation fits the bill. It came about as a way to use up pretty much any and every summer variety of squash that came our way in last year's CSA when I was battling a fierce case of Preggo No-Likey The Squash Things. Natch, all of our zucchini made their way into breads and muffins, but when I started turning up my nose at pattypans and crooknecks, too, momma had to get creative. Turns out, there's not a whole lotta difference between one summer squash and another when they're in quickbread form. (I mean, is there a whole lotta difference between them regardless?) The only real change I could detect was tiny ribbons of both green and yellow squash-fetti in this version. No big. Kinda pretty, even.
I imagine this recipe would work well for all you gardener types that overlook that one yellow squash for two days too long and end up with a body snatcher-sized monstrosity on your hands. Or fellow preggy-pregs who might happen to be off the squash in the first trimester or so.
Slathered with a little butter (ok, a lot — I like to glimpse a substantial butter profile with each bite), this bread here is just about perfect. Not too sweet, subtly spiced — and gluten-free, to boot, for any of you who are watching out for that shit.
I'd recommend a cold glass of milk alongside, but that'd bring us right back full circle.
You know, to mammaries.
Even though I would mean cow's milk. Or goat's milk. Or almond milk.
Not…people milk.
Ok, bye.
xo,
Em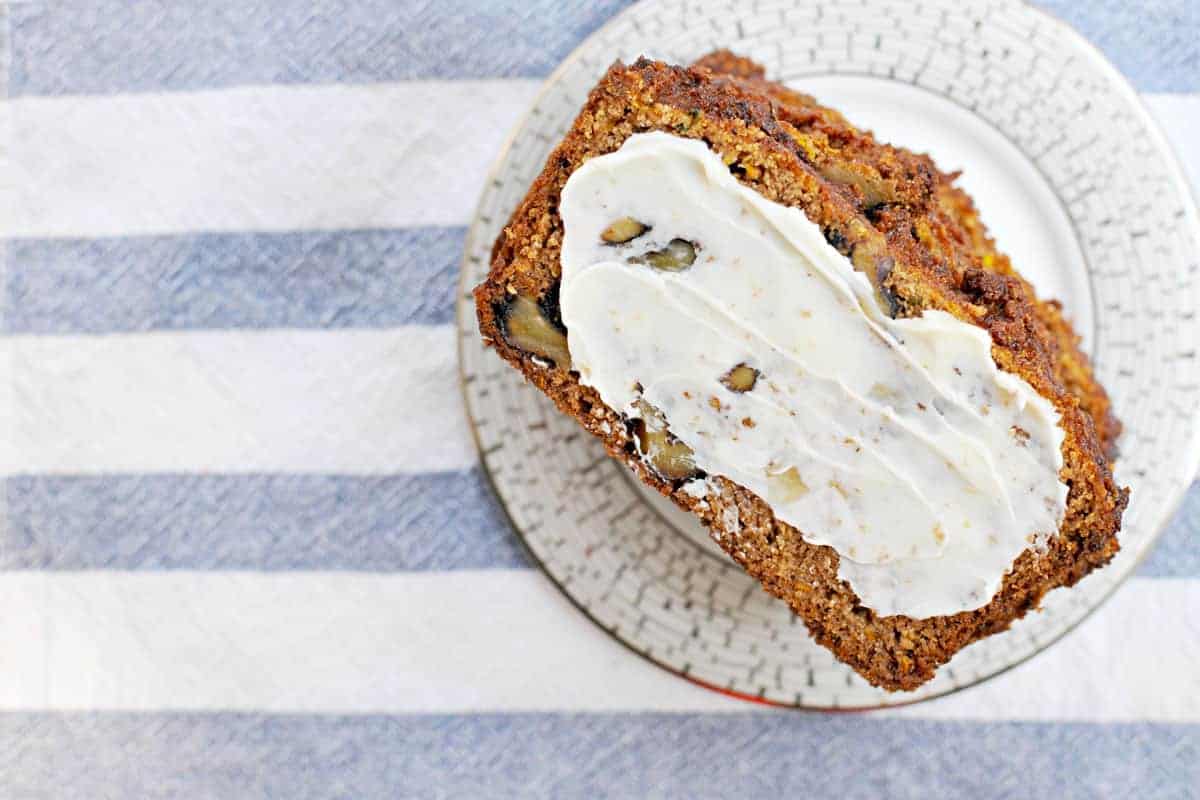 spiced summer squash quickbread (gf)
Ingredients
½ cup melted butter, plus extra for greasing the pan
½ cup coconut sugar
2 cups shredded summer squash (I used globe and patty pan)
4 eggs, beaten
½ cup coconut flour
½ cup tapioca flour
1 teaspoon baking soda
1 tsp cinnamon
½ tsp nutmeg
½ tsp ground ginger
pinch salt
1 cup walnuts or pecans
Instructions
Preheat oven to 325F. Lightly grease 1.5 quart loaf pan with butter (or coconut oil).
In a large bowl, whisk together butter and sugar. Add eggs and squash and stir to combine.
In a separate bowl, whisk together dry ingredients (flours, baking soda, spices and salt).
Gradually add dry ingredients to wet, stirring until combined. Stir in nuts. Mixture will be thick and almost paste-like.
Turn out mixture into prepared loaf pan, smoothing into place with a spatula as needed.
Bake in preheated oven for 50 mins to an hour, until edges are golden brown and center is cooked through. Let cool before serving. Enjoy!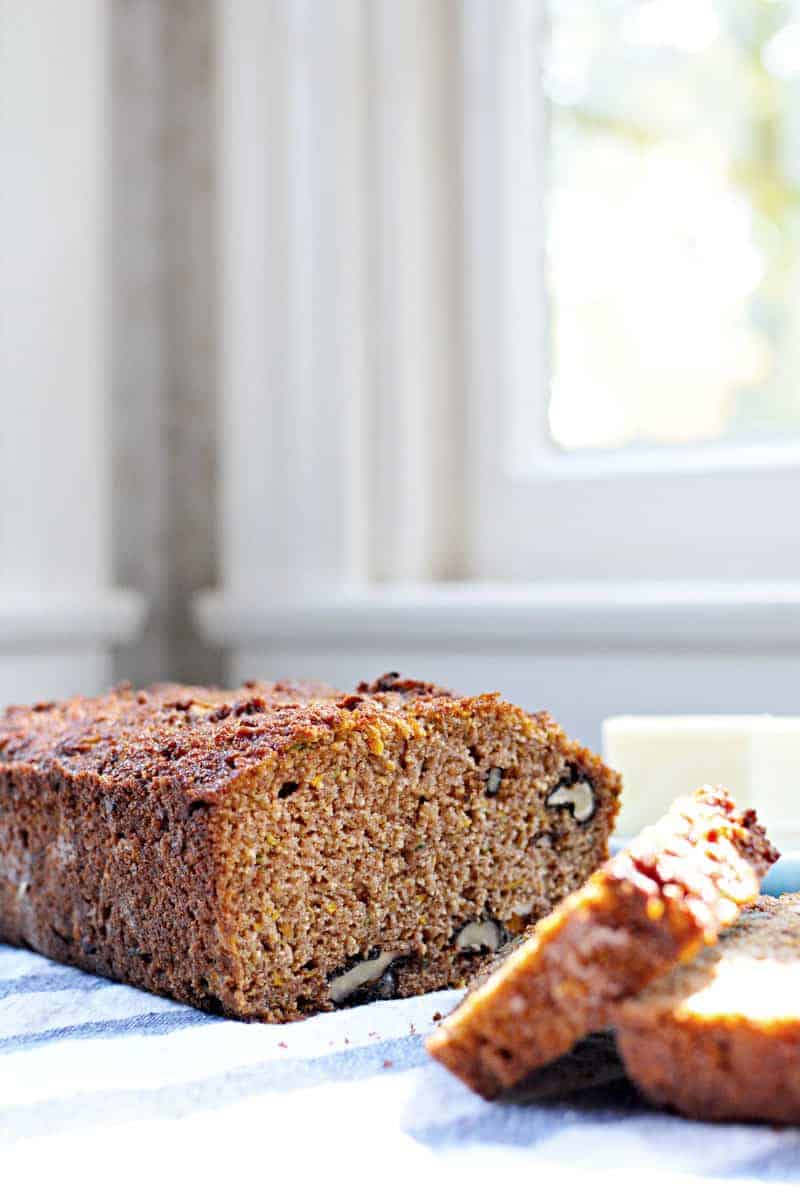 ————————————————–

Oh hey, before you go…
Like whatcha see here — or have a question, feedback, or recipe hack to share? Join The Pig & Quill convo by commenting below (I love, luv, lurve comments) and hang out with me on Facebook, Twitter, Instagram and Pinterest. And don't forget to subscribe to P&Q emails or add me to your RSS reader with Feedly or Bloglovin' so you never miss a post. x's & o's!