spiced summer squash quickbread (gf)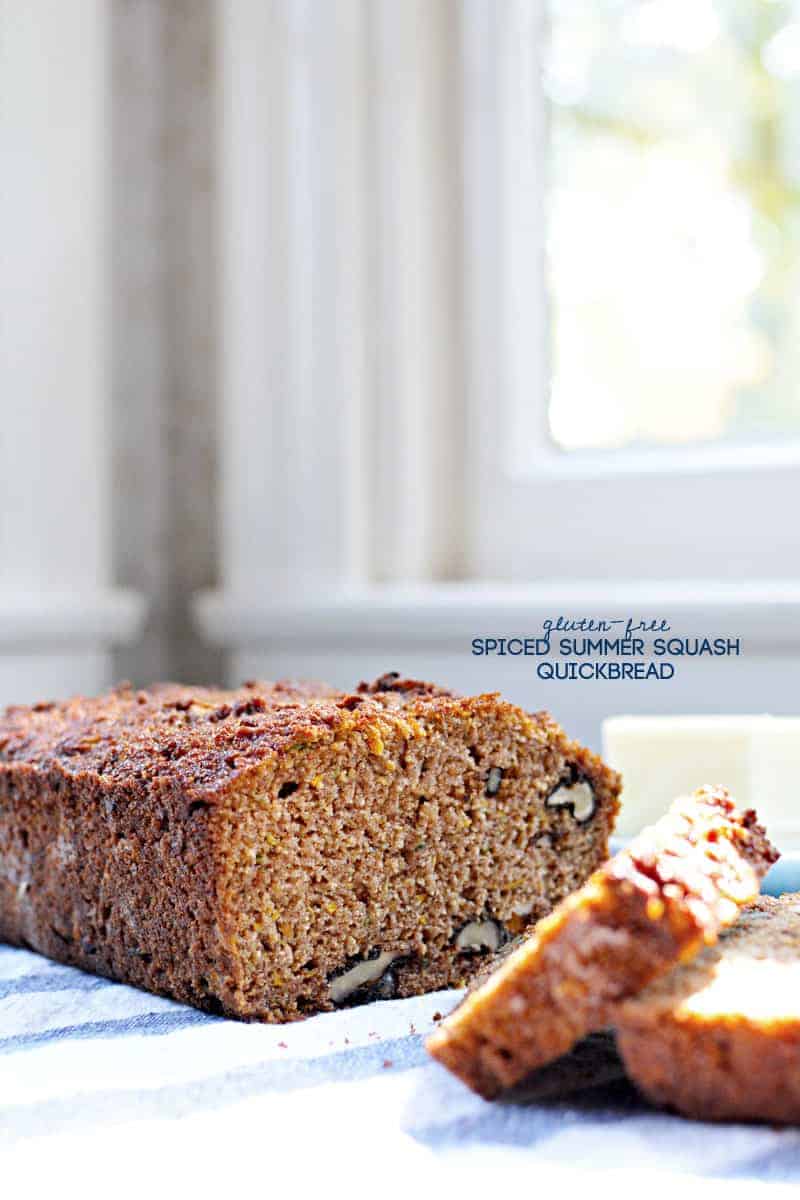 ½ cup melted butter, plus extra for greasing the pan
½ cup coconut sugar
2 cups shredded summer squash (I used globe and patty pan)
4 eggs, beaten
½ cup coconut flour
½ cup tapioca flour
1 teaspoon baking soda
1 tsp cinnamon
½ tsp nutmeg
½ tsp ground ginger
pinch salt
1 cup walnuts or pecans
Preheat oven to 325F. Lightly grease 1.5 quart loaf pan with butter (or coconut oil).
In a large bowl, whisk together butter and sugar. Add eggs and squash and stir to combine.
In a separate bowl, whisk together dry ingredients (flours, baking soda, spices and salt).
Gradually add dry ingredients to wet, stirring until combined. Stir in nuts. Mixture will be thick and almost paste-like.
Turn out mixture into prepared loaf pan, smoothing into place with a spatula as needed.
Bake in preheated oven for 50 mins to an hour, until edges are golden brown and center is cooked through. Let cool before serving. Enjoy!
Recipe by
the pig & quill
at https://thepigandquill.com/spiced-summer-squash-quickbread-gf/