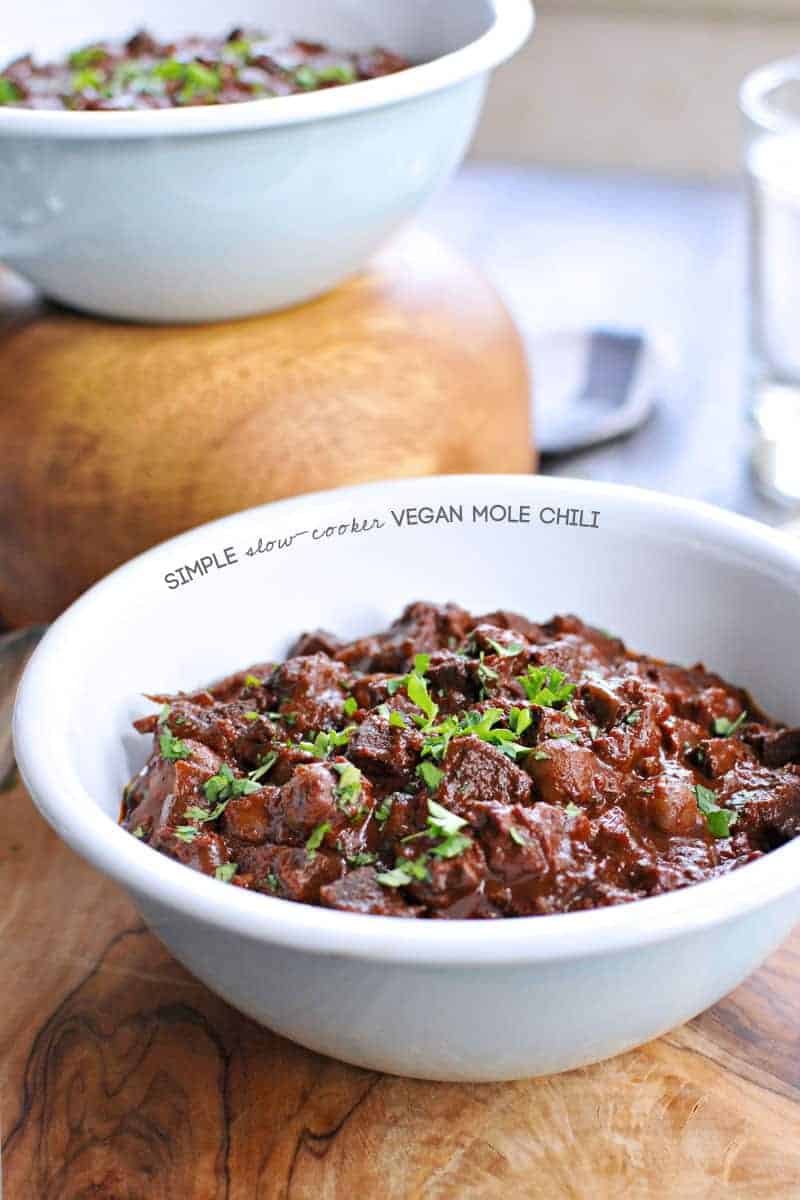 Let me tell you what I did this weekend. I pushed around strollers for three hours and then ate a sandwich the size of my face.
I mean, we also did the Valentine's Day thing and all that jazz (panna cotta for all!), but sandwich the size of my face was pretty much the highlight. And in case you're wondering, we are no closer to choosing a stroller than we were before. Namely because there's apparently no such thing as chic and multipurpose and affordable and joggable and schlep-all-your-shittable without tipping over and knocking your newborn in the dome.
I'm about THIS close to just poaching a cart from the Target parking lot and calling it a day.
And now I'm done talking about baby stuffs.
For this post, at least.
Because I feel like there are maybe three reactions to these kinds of rants, and they're either:
Current Parents: Suck it up, porkchop.
Hip Young Singles or Not-Yet-Even-Trying-To-Be-Parents: SNORE TIMES A MILLION.
My Mom: Tell me everything.
Since most of you probably aren't my mom (hi mom! are you reading this on your new smart phone? proudsies!), I'll try to rein it in. No promises, though, because babies babies everywhere and not a drop to drink.
Wait, a minute.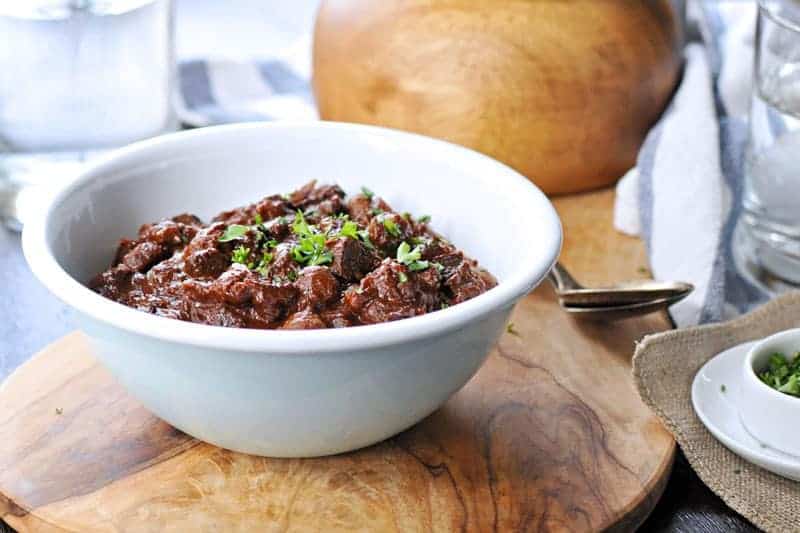 Chili!
So my take on chili is that it kinda shouldn't have beans. Like, it can have beans, but then it's really more of a chili-inspired bean stew thingie and less savory meatiness to pour over all the things. Which is kinda where I feel like things can get a little tricky with vegan chili. Beefing things up without dat beef (or turkey) (or chicken) (or bacon). But how?
My previous go-to vegan chili has been this little diddy — which I maintain is a really, really satisfying bowl of chow if you've got the time to steep and shop. Between the sweet potatoes and soyrizo, it leaves very little to be desired, even for die-hard meaties. But all that complex flavor comes from layering one umami-rich element over another, and sometimes, you're in more of a throw n' go mood.
I feel you, boo.
Letz slow-cooker this B.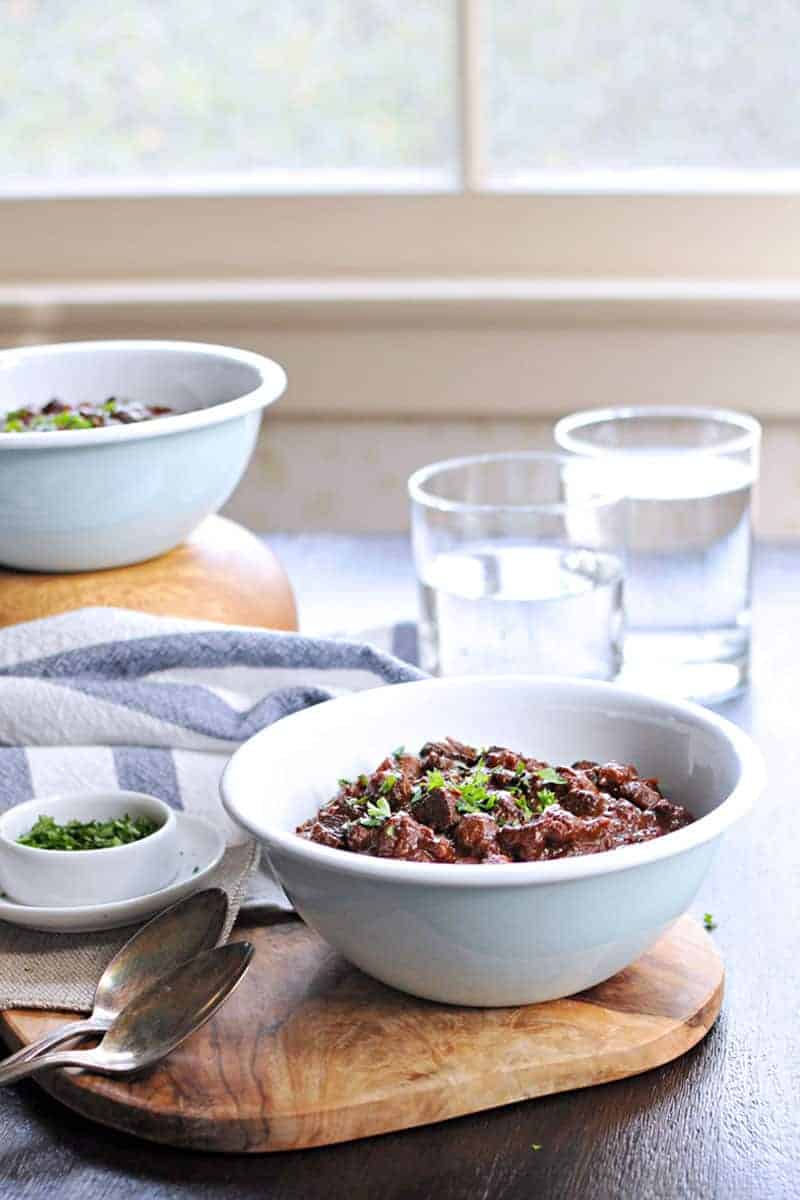 Here's where I admit that I'm still kind of a failure because you DO have to steep and process the dried chilies before they go into the pot. You've also got to toast some spices — but I hear there are fancy slow-cookers where you can do that right in the insert, so maybe hook yourself up with that situation.
And lastly, I kindamaybeaddedchickpeas.
Did you get that?
Chickpeas. In the chili.
Shit, do those count as beans?
*facepalm*
Here's the takeaway: spend 25 mins getting yer goods ready for the slow cooker, and you'll be putting down a vegan chili that's warm and hearty, rich and satisfying, pleasantly spiced and substantially textured. There's tofu, yes, but it's nearly unrecognizable thanks to a little freezer trick that turns it into a literal sponge for all those slow-simmered flavors.
Even with the chickpeas, I fink you're gonna like it. 🙂
Olé for molé!
xo,
Em
Also: no joke, please send all stroller recommendations my way.
Also also: Happy Chinese New Year tomorrow, friends! Wear red! Eat rice! Don't wash your hair! Kbye!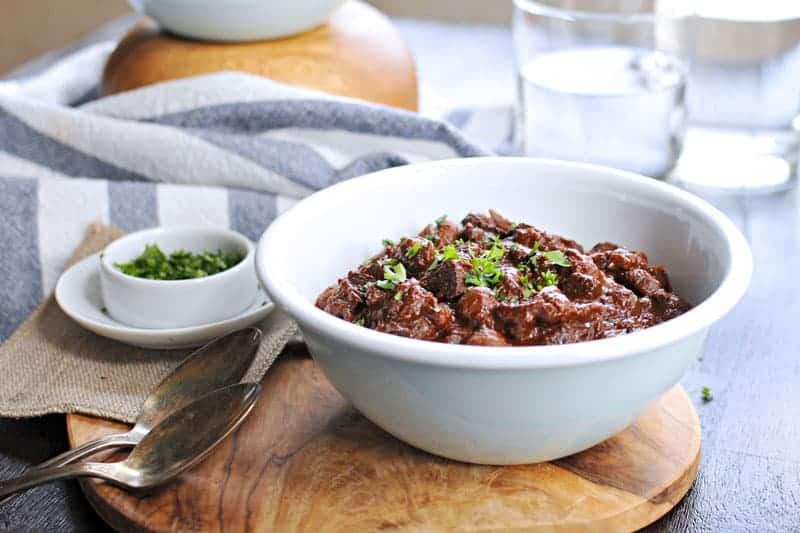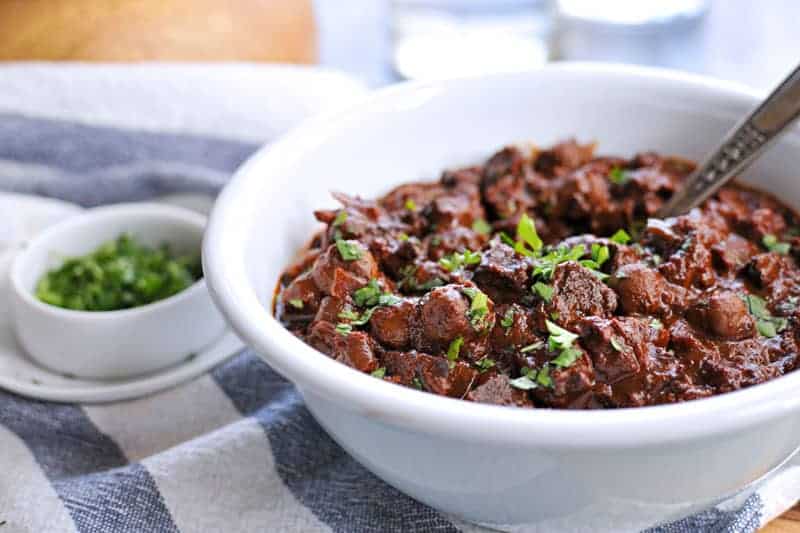 Slow Cooker Vegan Mole Chili
Ingredients
3 oz dried ancho chilies
¼ cup light cooking oil, such as avocado
3 T chili powder
1 T cacao powder
1.5 tsp Mexican oregano
1 tsp cinnamon
1 tsp cumin
1 tsp paprika
1 medium red onion, finely diced
1 medium sweet potato, peeled and finely diced
4 cloves garlic, minced
14 oz block tofu, frozen, thawed, drained and finely diced (see note)
1 can chickpeas, rinsed and drained
3 bay leaves
¼ cup coconut sugar
1 tsp sea salt
1.5 oz good, dark chocolate (at least 70%)
3 cups mushroom stock
cilantro for serving (optional)
Greek yogurt for serving (optional; omit if vegan)
quinoa, rice, or other grain for serving (optional)
Instructions
Remove stem and seeds from chilies. Place in a bowl, cover with very hot tap water, and allow to steep, covered, for 20 mins.
Meanwhile, heat oil in a small saucepan or skillet. Add chili powder, cacao, oregano, cinnamon, cumin and paprika and heat until bubbling and very fragrant, about 60 seconds. Remove from heat and set aside. (Now is a great time to dice/prep your veggies and tofu.)
When chilies have completed steeping, drain, reserving ¼ cup liquid. Add chilies and reserved liquid to food processor and blend until almost smooth.
Combine all veggies, tofu, chickpeas, processed chilies and spice paste to slow cooker. Add bay leaves, coconut sugar, salt, chocolate and stock. Stir to mix well and cook on High for 5 hours, or until veggies have all but disintegrated. Adjust with additional salt to taste, if necessary. Serve with grain and toppings of choice. Enjoy!
Notes
I know the extra step of browning the spices and soaking the chilies seems to fly in the face of slow cooker ease, but even with those items, the hands-on time is still just around 20 minutes. (If you have a neato slow-cooker like
this one
, you can even brown the spices right in the insert.)
Regarding the tofu: Freezing and thawing tofu removes much of its moisture and almost turns it into a little sponge, ready to absorb moisture -- and flavor! In dishes like this, it's just about perfect. To prep tofu: freeze entire tofu block until firm. (I just throw the whole package in the freezer overnight. In fact, I've almost always got a block or two in there!) Thaw tofu in refrigerator, then drain it from the package as usual. Slice the block into about 4 or 5 slabs and gently wring the additional moisture from the slabs. (Gently pressing them between two plates works well. Don't be overly aggressive; it doesn't have to be completely dry.) Finely dice tofu per the recipe.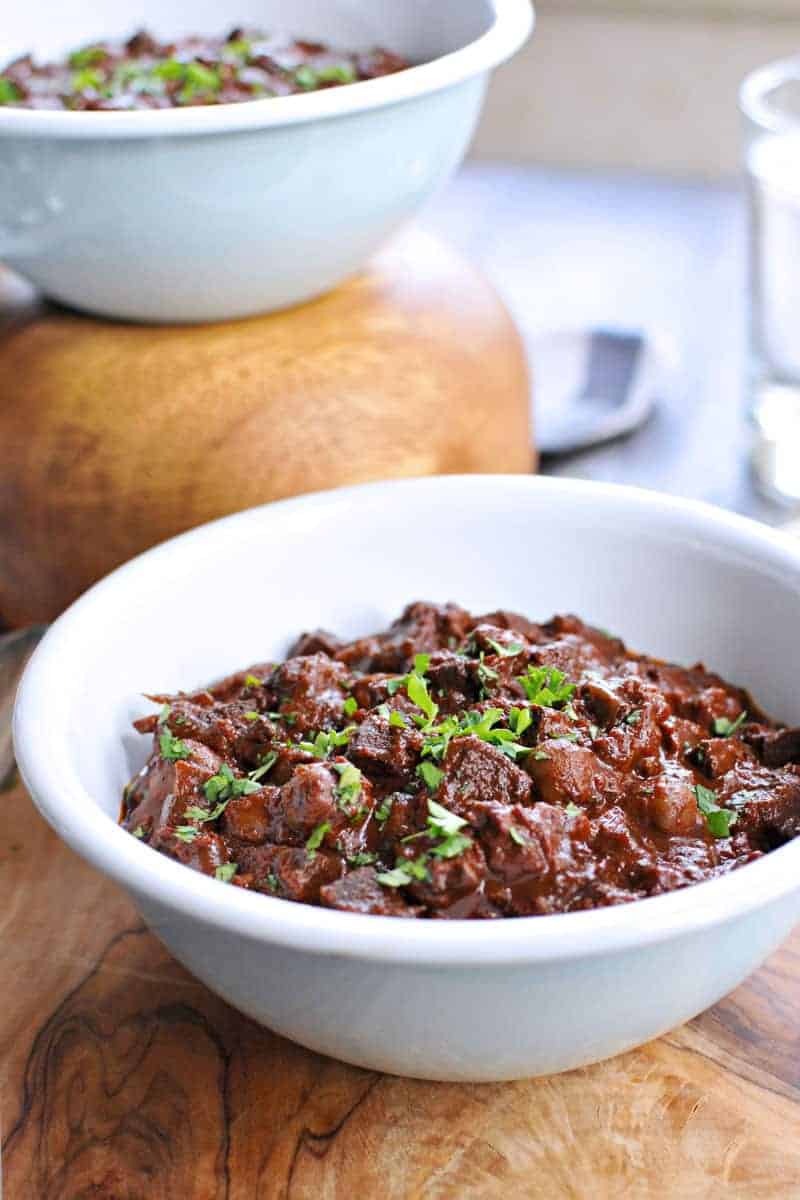 ————————————————–
OH! before you go…
Like whatcha see here — or have a question, feedback, or recipe hack to share? Join The Pig & Quill convo by commenting below (I love, luv, lurve comments) and hang out with me on Facebook, Twitter, Instagram and Pinterest. And don't forget to subscribe to P&Q emails or add me to your RSS reader with Feedly or Bloglovin' so you never miss a post. x's & o's!
link