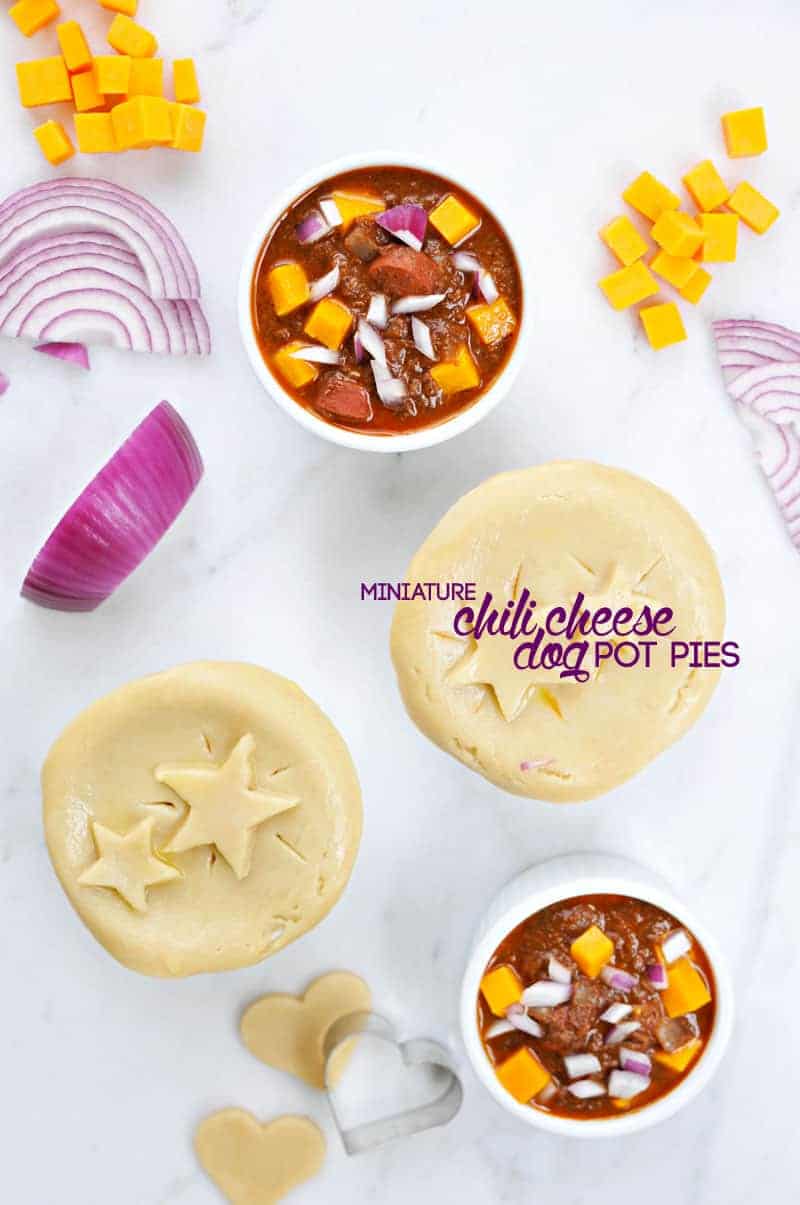 Whew. How are you guys? I'm, well, tired. We said a bittersweet goodbye to our little old house last week, packed up our tiny kitchen and lingered over many a box recounting the memories we made in one home and everything that awaits us in the next. And now we've got company coming tomorrow and a whole heap'a boxes to be unpacked in the guest room, so while I've got too much fun stuff to talk about today, I'll keep things Speedy McGee. Here goes:
1) Kicking things off (wait for it…), oh heeeeeeeeeyyy Super Bowl Weekend — how're you doin? We're not a big football household, but we are a big events-that-inspire-smorgies household, and the Super Bowl is nothing if not an excuse to shovel your face full of chips, dips and dogs. The latter is probably my fave (because you know I'm just a big ol' softie for hot dogs) with my only real qualm being that, so often, hot dog buns really leave something to be desired. In my heart of hearts, I want my bun to be soft, fluffy, pillowy white.* Ethereally light, almost melt-in-your-mouth, and mercilessly devoid of nutritional value. And yet every time we fire up the grill and I head to the market, I wind up talking myself into something whole grain and seedy. Something with texture and chew and substance, yes, but seriously lacking in the indulgence department. I don't know what it is that prevents me from just picking up that tantalizing sack of Wonder buns, but I can't do it. Funny, because you'd think if I can't justify wrapping my dog in the cotton candy of the bread world, I'd take issue with tucking it under a blanket of pie crust, but apparently that doesn't faze me in the least, because…
2) CHILI CHEESE DOG POT PIES!!!! Chili. Cheese. Hot Dogs. Pie Crust. I'm not going to insult you by going into any more detail than that. Except that I opted to use a can of Skyline Chili in these as a little homage to our days in the Midwest, and my. word. If you haven't had Skyline before, it's spiked with the unexpected aroma of cinnamon and spice and actually dresses up these pies just enough. But, of course, any chili will do, so go with what you got. The bottom line: game day or not, a chili cheese dog in pie form is most definitely a good thing. Speaking of good things…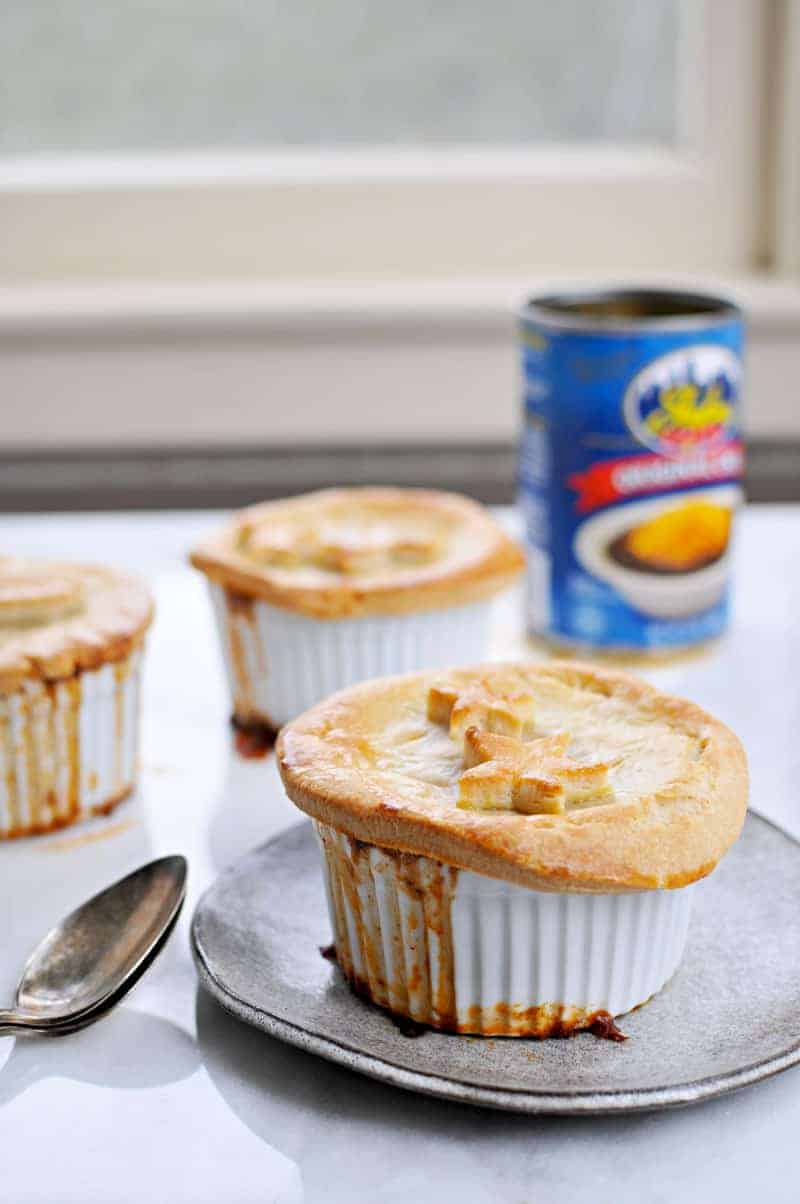 3) I'm on a podcast! Big surprise, I'm a goofy, rambling mess, but if that's your bag, click on over to The Dinner Special (← iTunes link) and check out my chatty chat (← my episode link) with host Gabriel Soh. We talk about stuff like how we managed to eat well at home when Lana was just a wee nug, how we've adapted our dinner routine since having a kiddo and all the crazy shit I do with my $19 rice cooker. There's even a YouTube segment where I imagine I do lots of awkward things with my face while trying to look like I'm not doing awkward things with my face (I haven't actually seen it myself, yet, but I'm pretty confident that's a given), so yay!
So that's that, loves. Back next week with a check-in before VDay!
xoxo,
Em
p.s. – looking for more Super Bowl recipe ideas? Check out this handy round-up of 20 simple Super Bowl eats from the archives!
* omg but seriously my buns totally check all these boxes sighhhhhh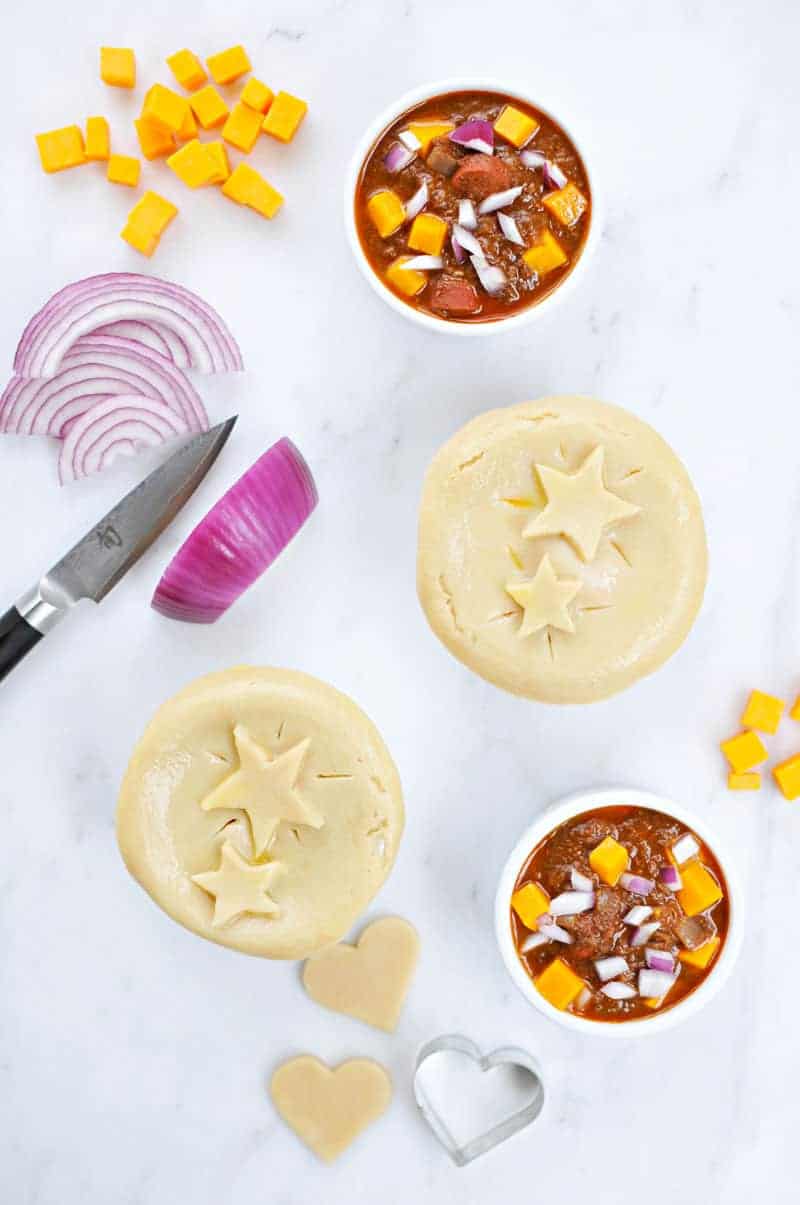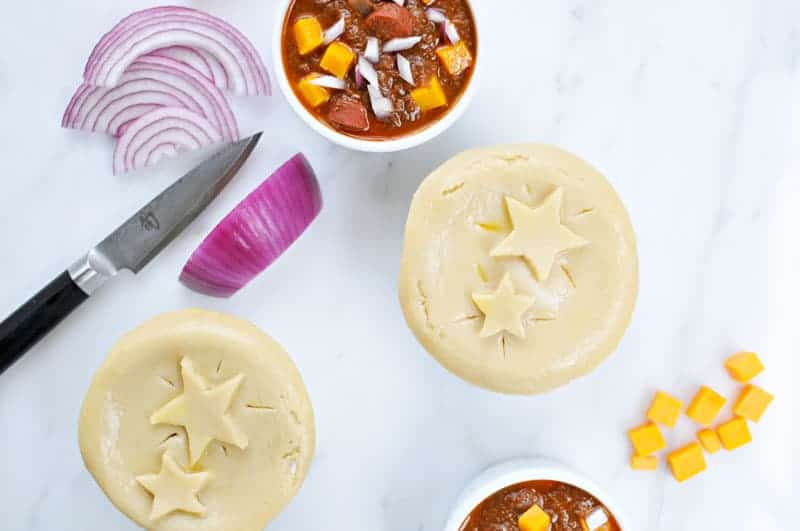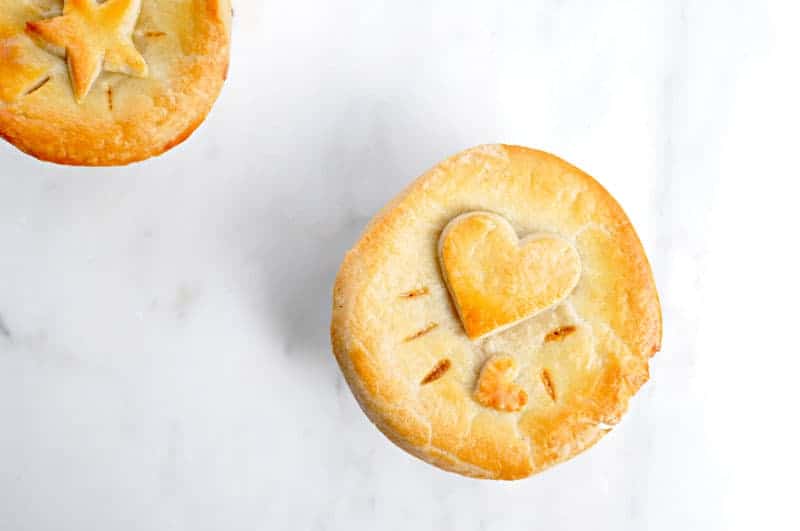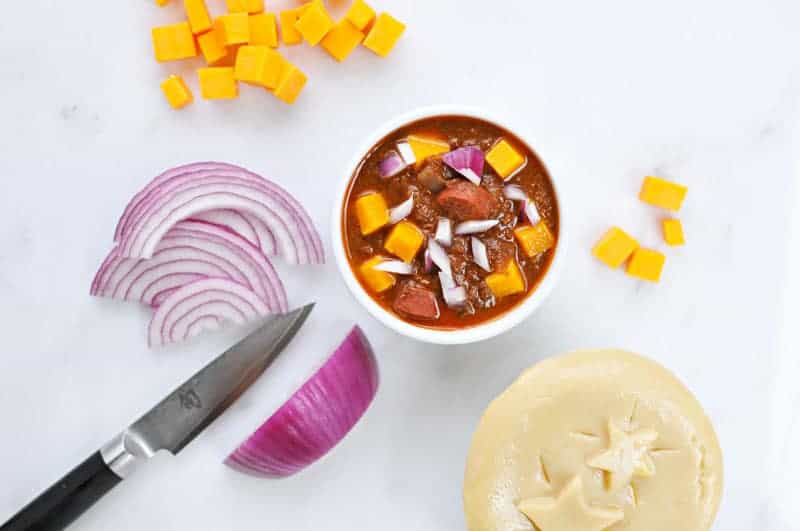 mini chili cheese dog pot pies
Ingredients
5 good quality, organic hot dogs (such as Applegate), sliced
½ red onion, diced, plus extra for assembling
1 can chili (we used original Skyline Chili)
½ to 1 cup sharp cheddar cheese, cubed
½ recipe pie crust, homemade or storebought
sprinkling of flour, as needed (see note)
1 egg beaten with a little water
Instructions
Preheat oven to 400F. Combine hot dogs, chili and diced red onion in a medium saucepan and simmer until hot dogs have plumped and onion is tender, about 10 mins. If chili is on the thin side, whisk flour into simmering mixture, just a half teaspoon at a time, to thicken slightly.
While mixture simmers, flour a large surface and roll pie crust out to about ⅛" thickness. Using a small bowl or plate as a template, cut four circles from dough. (Now's the time to use leftover dough, of which you should have plenty, to cut out cutesie shapes and stuff!)
Divide hot dog mixture evenly between four ramekins, layering cubes of cheese between and on top to taste. Scatter with a little more red onion. Top each ramekin with a circle of crust, pressing firmly to adhere. Brush tops with egg wash (use the egg wash as glue if affixing shapes) and slash several holes in the crust to vent steam.
Arrange pot pies on a rimmed baking sheet and bake 20-25 mins or until golden brown. Allow to cool slightly before serving. Enjoy!
Notes
We used Skyline chili in this recipe, which is on the thinner side. Because of this, I quickly whisked a sprinkling of flour into the simmering mixture to thicken the sauce a little just before taking the filling off the heat. A thicker or heartier chili will probably be fine as-is.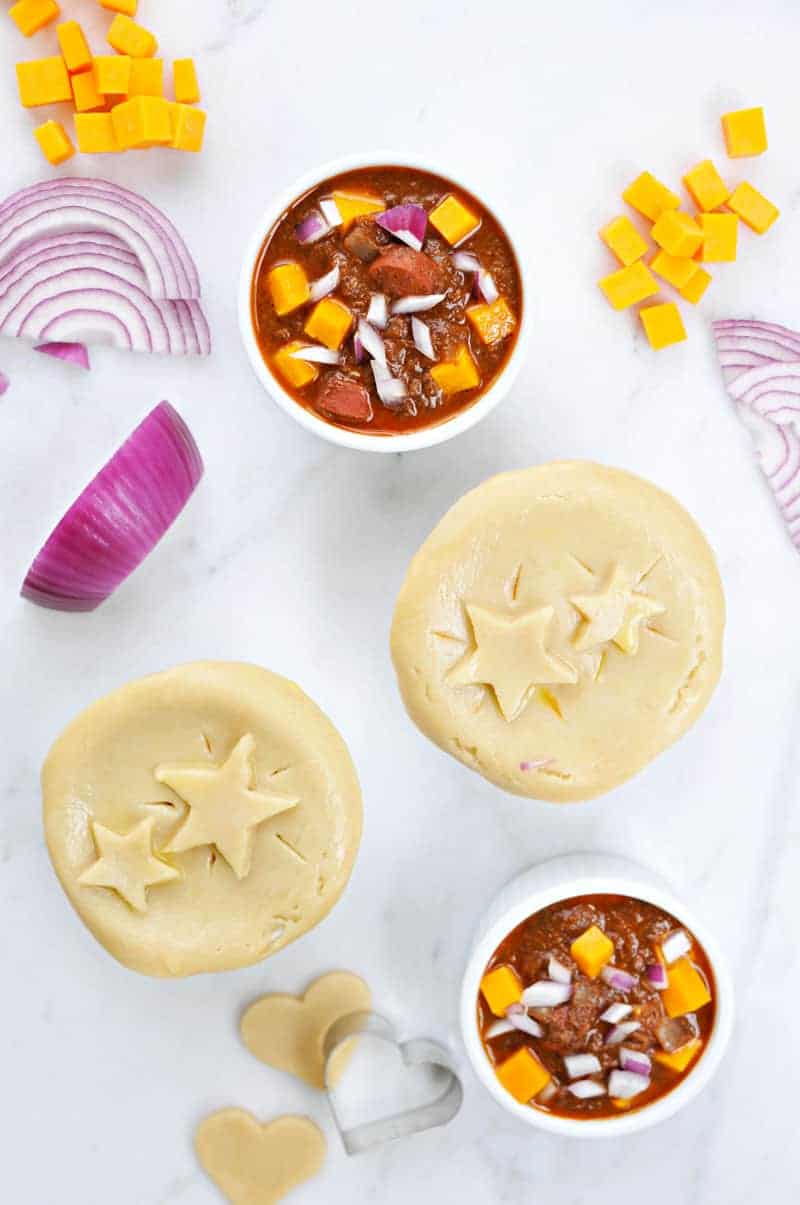 ————————————————–
OH! before you go…
Like whatcha see here — or have a question, feedback, or recipe hack to share? Join The Pig & Quill convo by commenting below (I love, luv, lurve comments) and hang out with me on Facebook, Twitter, Instagram and Pinterest. And don't forget to subscribe to P&Q emails or add me to your RSS reader with Feedly or Bloglovin' so you never miss a post. x's & o's!