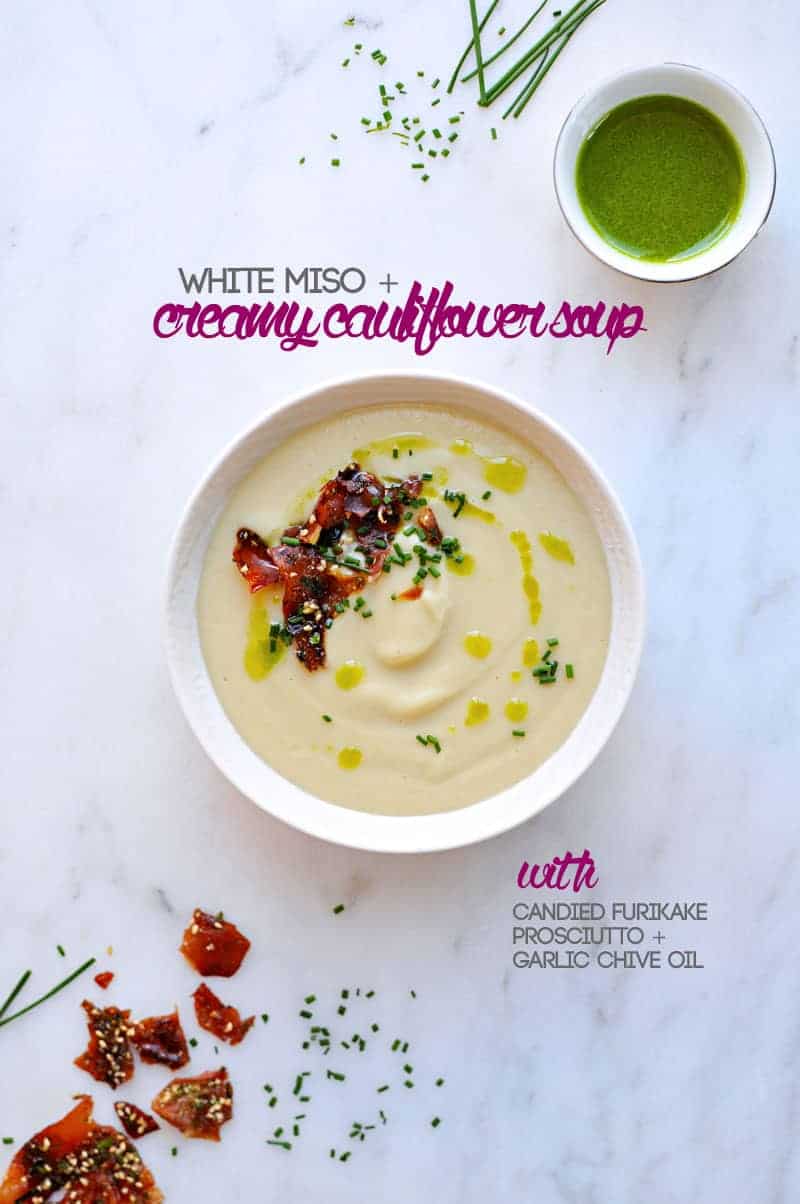 The way I see it, there are two kinds of people in this world: those who enjoy having a mirror directly across from their glass-enclosed shower, and those who do not. And it's simple. You don't need any Myers Briggs BS to tell you which camp you'd fit into. Hell, you don't even need to actually have a mirror directly across from a glass-enclosed shower to determine on which side of the line you fall. Just thinking about it right now, you already know. See?
I'll give you one guess which group I'm finding myself in these days.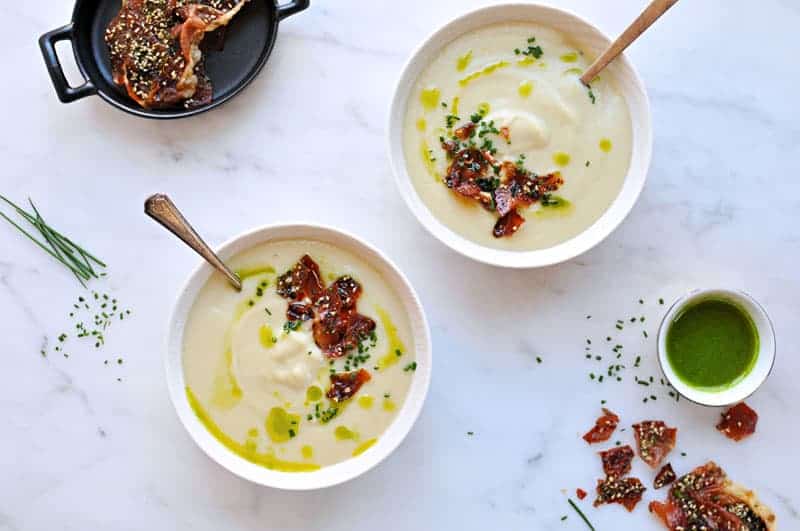 I don't know that it has much to do with having carried and then birthed a child in the last year, because I'm pretty sure even before the baby freight I'd be a distinct mirrorus avoidus, but it didn't help. I mean, I suppose it didn't hurt, either. It's not like the parts of me that are softer and squishier have been made so by just hitting the doritos a little too hard (although doritos). I grew a babe from scratch and built her a little apartment with a little water bed and filled her body with all the bits and pieces she'd need to become the Lana-bug she is today — and I did that with my body and not a thing else. And when she grew too big for her studio and traded her water bed for our waiting arms, I nourished her and soothed her and prepared her little immune system for a world of adventures that are hers for the taking — and I did all that, too, with my body and not a thing else. So I wear that new softness, that earned roundness, with pride.
But I'm still not super hot on the bathroom configuration. It's all I can do to get the water as hot as humanly tolerable so I can steam that shit up ASAP.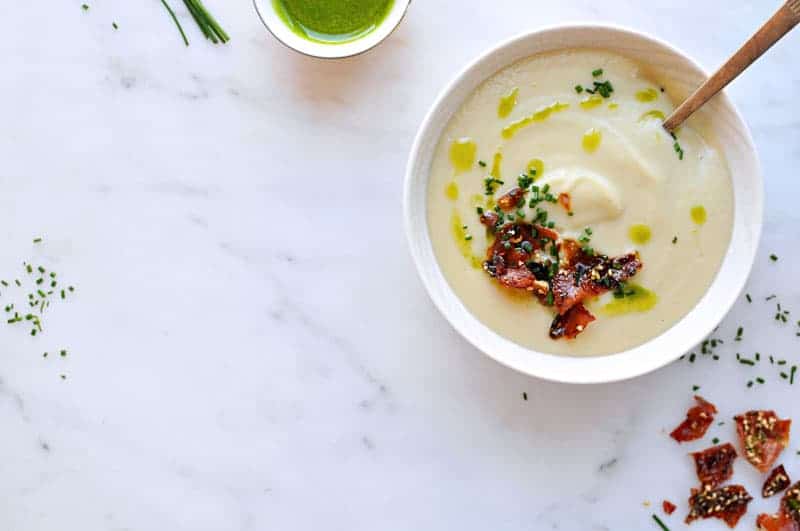 Fortunately, the recipe we're talking about today helps my situation considerably in that it provides the comfort I seek when confronted with my own image donning suds and only suds but is not so heavy as to inflict additional damage. Super creamy (despite being dairy-free) and deeply savory thanks to a generous addition of white miso, this is probably one of my favorite soups to date, and I especially love that it makes use of a veggie that, here in California, at least, is cheap, abundant, and in season almost all year long.
And should we talk about these toppings?
While completely optional, the candied furikake prosciutto is crazy simple to make and provides an essential, textural contrast to the velvety base (it'd also make a phenomenal bar snack or salad topping if you happen to make extra…) — but a little brown-sugared bacon or crispy shallot action would play well here, too. And that chartreuse garlic chive oil! Grassy and piquant. Faintly electric on the tongue and so versatile in its application, it's not to be missed.
Kind of like my naked reflection every time I bathe.
Happy humps!
xo,
Em
ps – in case you missed it last week: I made you chorizo hash n' eggs, hung out with some of my fave blog ladies in the city, and STEAKSSSSSSS.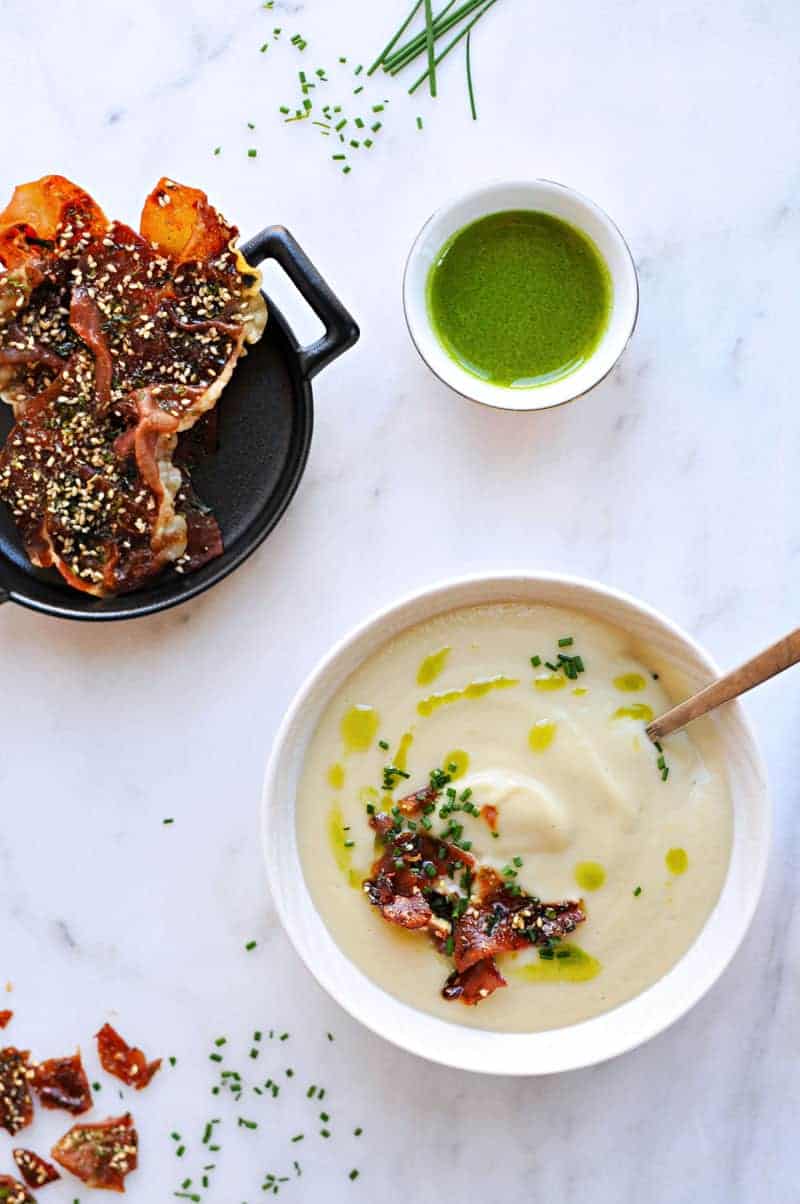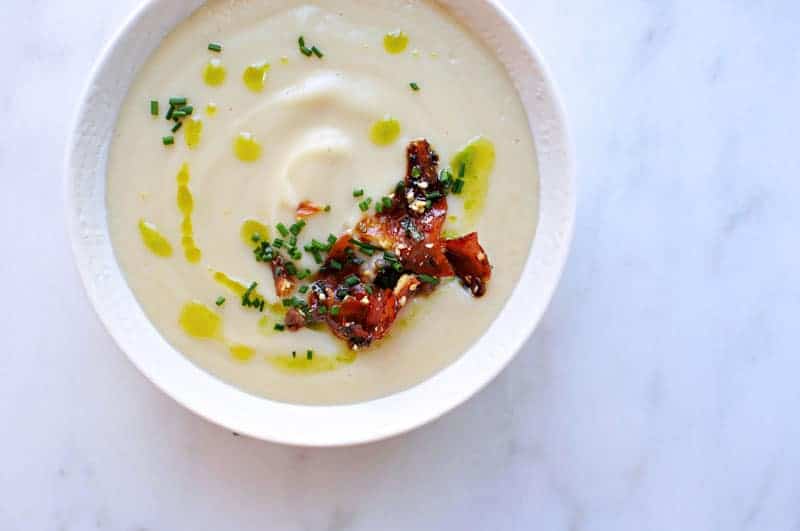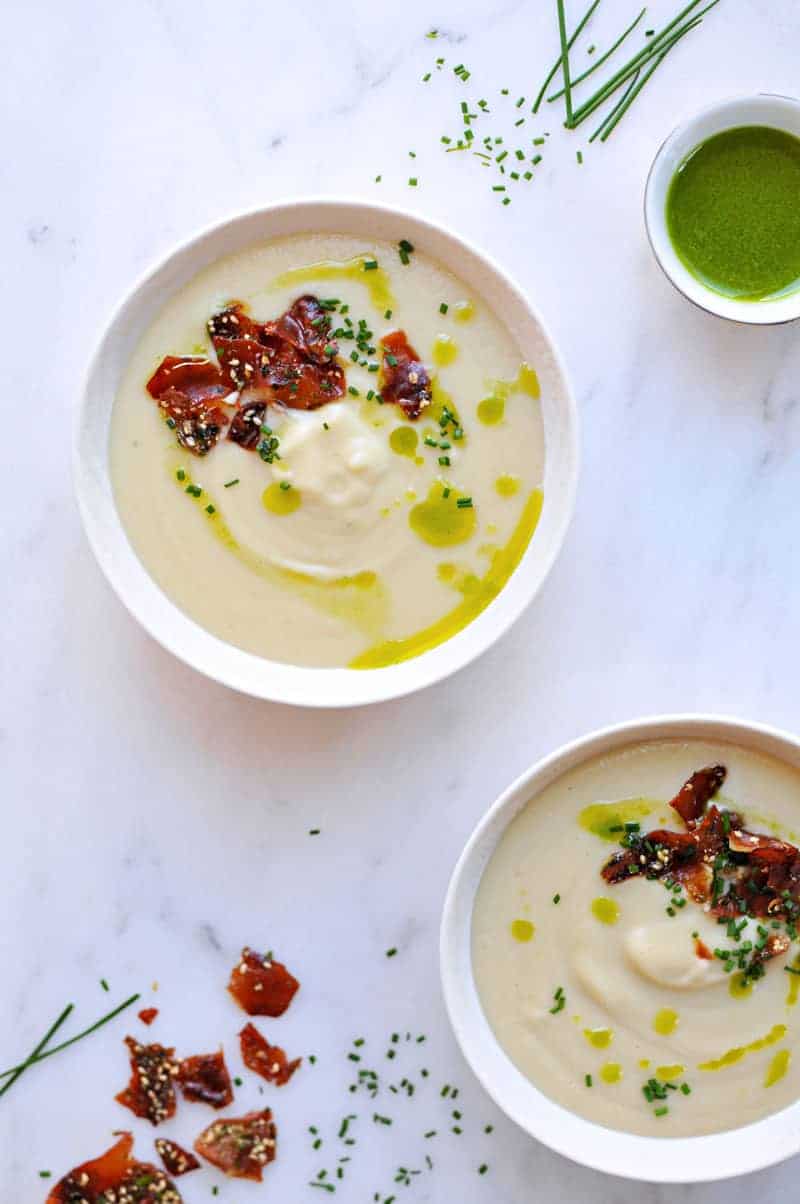 creamy white miso + cauliflower soup with candied furikake prosciutto + garlic chive oil
Ingredients
For the Soup
1 small yellow onion, diced
½ lb yukon gold potatoes, diced (skins on)
1 large head cauliflower, stem and tough leaves removed and roughly chopped
¼ cup + 2 T (6 T) miso
2 cups unsweetened almond or soy milk
2 cups low sodium chicken or veggie stock
olive oil, sea salt and white pepper
fresh chives, for serving
For the Prosciutto
2 oz thinly sliced prosciutto
1 T brown sugar
1 tsp sesame oil
For the Garlic Chive Oil
½ cup olive oil
3 T chives, roughly chopped
1 clove garlic, roughly chopped
Instructions
Preheat oven to 350F. Arrange prosciutto in a single layer on a silpat or parchment lined baking sheet. Very lightly brush tops of each slice with sesame oil. Evenly sprinkle over brown sugar. Bake for 12-15 mins or until prosciutto is crisp and sugar is melted and beginning to caramelize. Remove from oven and immediately sprinkle with a generous coating of furikake. Allow prosciutto to cool completely.
Meanwhile, in a large soup pot or Dutch oven set over a medium-high flame, saute onion in a little olive oil until soft and translucent and just barely beginning to brown, 5 mins. Add potatoes, season with salt and white pepper to taste, and saute another 5 mins. Add cauliflower and saute 10 mins, stirring occasionally, until cauliflower and potatoes are cooked through. Season again to taste. Add almond milk, stock and miso and bring to a boil, then reduce and simmer for 10 mins.
While soup simmers, combine garlic, chives and olive oil in a food processor and pulse until well combined. Pour oil through a mesh strainer into a sealable glass container and set aside.
In a high-powered blender, puree soup to desired consistency working in batches, if necessary. (Caution: do not completely seal the lid of your blender when processing hot liquids or you could have a soupsplosion! Instead, cover opening loosely with a dish towel, allowing some steam to escape.)
Serve pureed soup topped with crumbled candied prosciutto, chive oil and fresh chives. (Store leftover chive oil sealed in glass in the refrigerator for up to a week.) Enjoy!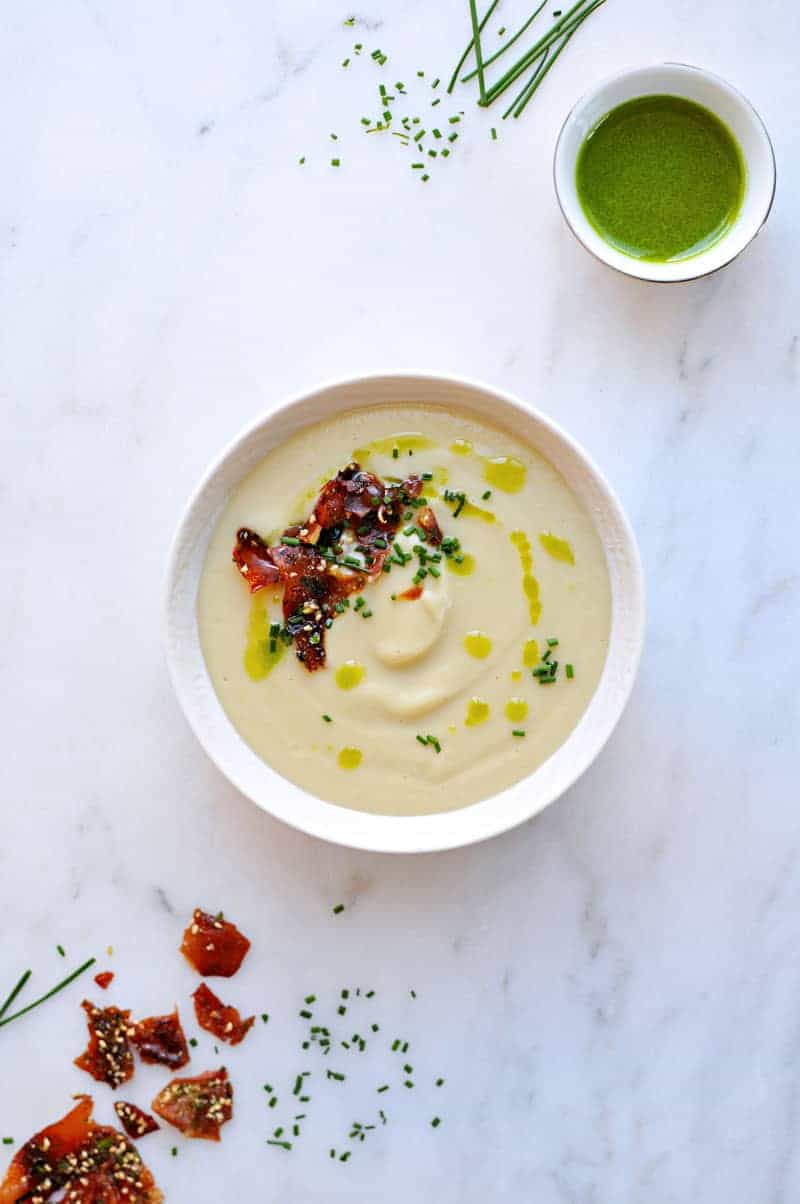 ————————————————–
OH! before you go…
Like whatcha see here — or have a question, feedback, or recipe hack to share? Join The Pig & Quill convo by commenting below (I love, luv, lurve comments) and hang out with me on Facebook, Twitter, Instagram and Pinterest. And don't forget to subscribe to P&Q emails or add me to your RSS reader with Feedly or Bloglovin' so you never miss a post. x's & o's!