Brown Sugar Blueberry Pie Shakes — as indulgent as they sound, all the flavor of blueberry pie in a creamy dreamy blueberry milkshake whirled with nutty almond butter and studded with shortbread cookies. Yes please.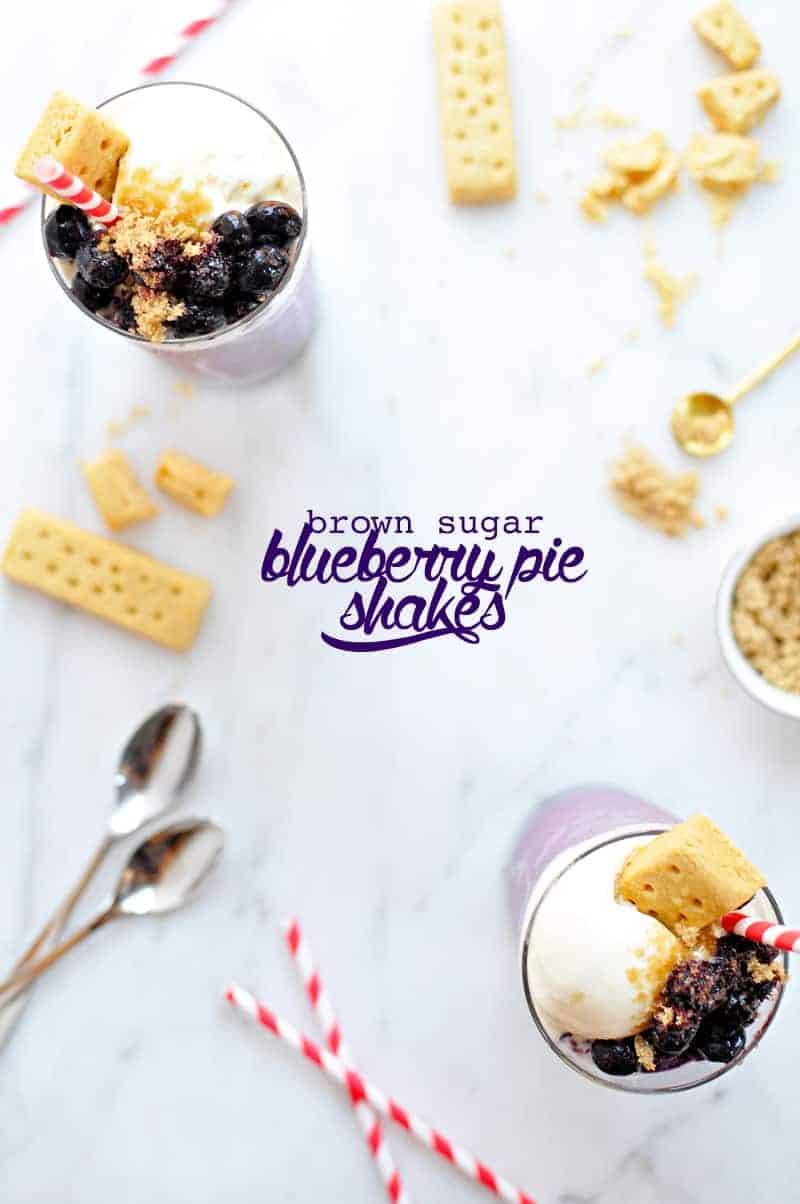 This past weekend was full of firsts. My first real vacay away from the babe. My first show at Red Rocks. My first exposure to Dr. Pimple Popper. (I can get into a lot of bizarre shit, but I just can't do it, you guys.)
The four days I spent in Denver were so very indulgent. Leisurely breakfasts in with old friends. Leisurely breakfasts out with new friends. Pedicures. Sour beers. Reclining movie theater seats. Wait — backtrack. MOVIES IN A MOVIE THEATER?? BE STILL MY HEART. ♥
Daily hair washing. Rootbeer milk. Driving stick shift. Caffeine.
Is this real life? I kept asking myself.
Nay, this how the childless live, a little voice answered.
Oh. Huh. I had completely forgotten.
So what makes it a Blueberry Pie Shake?
Let me tell you: these pie shakes — PIE SHAKES!!! — are a continuation of this weekend's indulgence. They won't win any clean eating awards, but in the name of living a little, I'm gonna ask you to just roll with it.
Summery blueberries.
Nutty brown sugar.
Real ice cream.
A one-two punch of almond butter and shortbread cookies that, together, simulate the richness of pie crust.
I'm not going to try much harder than that to sell you on these things, because when it comes down to it, you're either a pie shake person or you're not. Put another way: you're either my friend, or you're not.
Just kidding: I have no fraaaannds.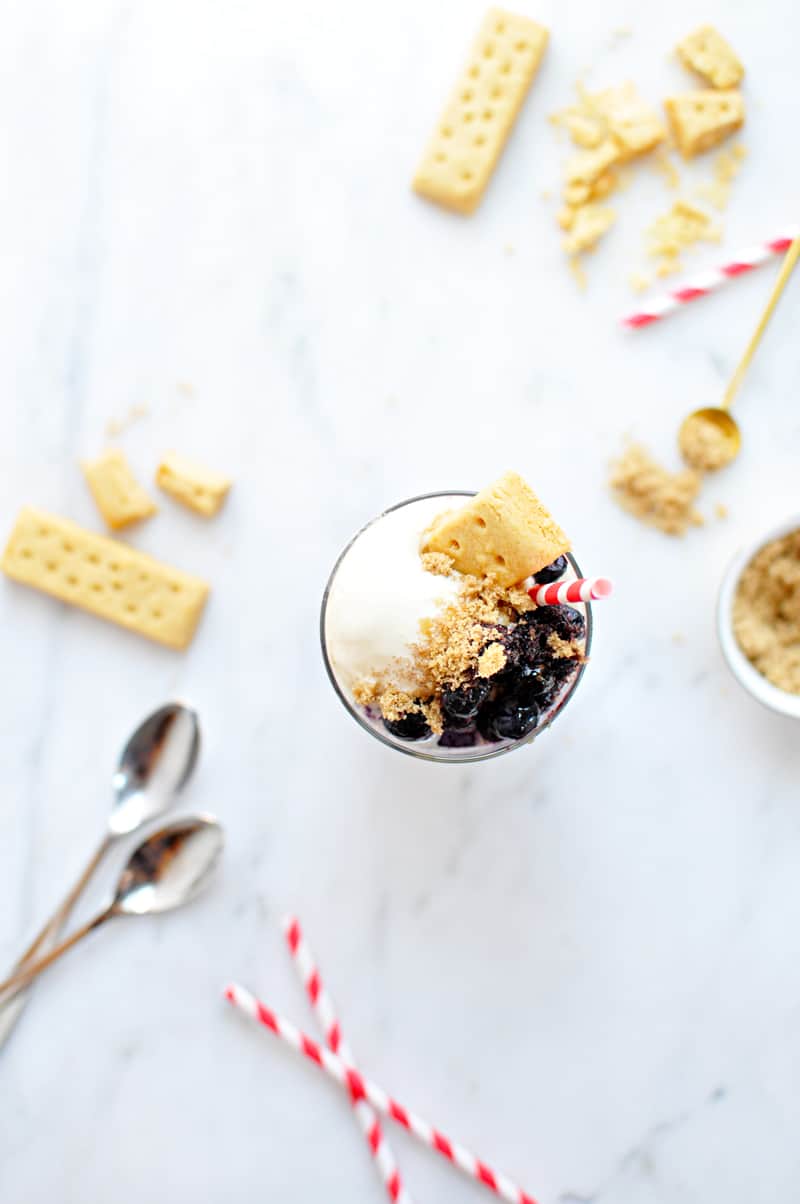 Many hugs to Chris and Momma Stoffel for showing our babe such a good time while I was off galavanting at high altitude these past few days. That little bug's complete apathy at my return is nothing if not a testament to your superior caregiving skills. Or my stale airplane hair. What I'm tryna say is: I'd pay cash money for that sweet bugaboo to squeeze me.
You hear that, baby girl? HUG YER MOMMA.
There's a pie shake in it for you.
xo,
Em
p.s. Tremendous thanks to Sherrie (With Food + Love) for hosting today's #DrinkTheSummer virtual shindig, which (in addition to my own gluttony) was the catalyst for these summery sippables. Be sure to scroll down to check out the other 50+ bloggers cheersing the season with their best drinkalinks, below. Yay!
p.p.s. That time I made pumpkin pie shakes, too!
#DRINKTHESUMMER – BOOZY
#DRINKTHESUMMER – NOT BOOZY
Like the sound of these Brown Sugar Blueberry Pie Shakes?
Be sure to check out: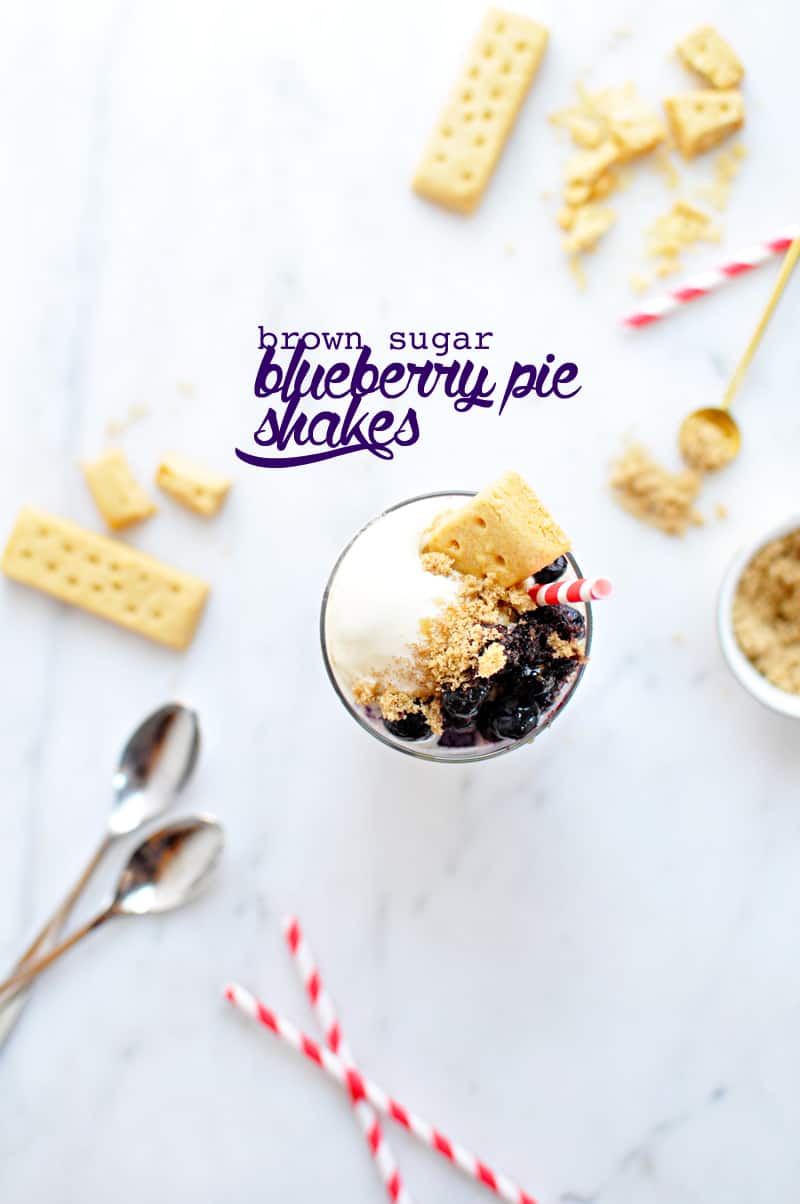 ————————————————–
OH! before you go…
Like whatcha see here — or have a question, feedback, or recipe hack to share? Join The Pig & Quill convo by commenting below (I love, luv, lurve comments) and hang out with me on Facebook, Twitter, Instagram and Pinterest. And don't forget to subscribe to P&Q emails or add me to your RSS reader with Feedly or Bloglovin' so you never miss a post. x's & o's!