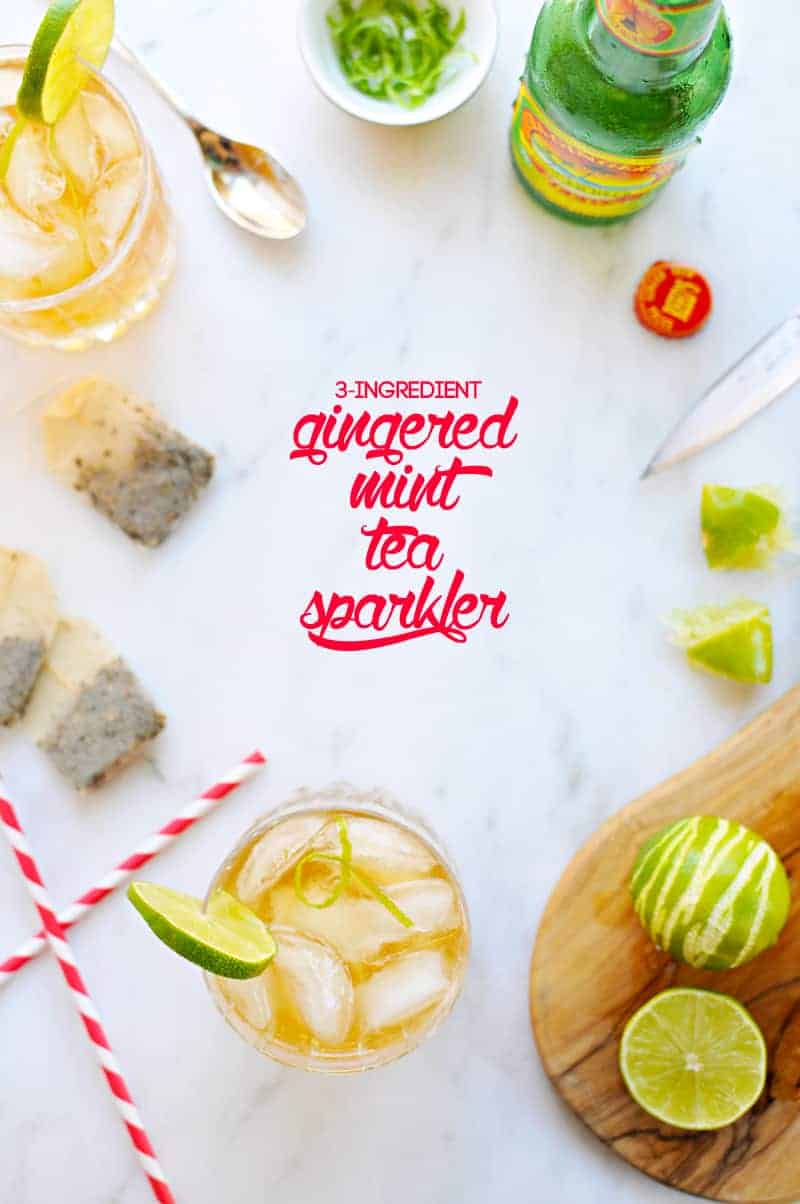 Back-to-back bevvies!? I know. But I can explain. Onesies: I'm just not ready to give up on summer, ya ol' gal. And twosies: it's mah berfday! Ok ok, it's not my birthday, but it's this 'ere blog's birthday, and that calls for something you can clink in a glass.
Are we still kinda stuck on ya ol' gal? I know. It was a weird thing to say. Like, something that only a Kristen Wiig character could pull off speaking out loud, but what's done is done. YA OL' GAL.
You think I'm going to work that in a bunch more times before this post is over, don't you? You guys. You don't know me at all. Oh, wait, hang on a minute.
YAH OLL' GALLLLLZZZ.
Ok but really, this dranksiedrank.
As sexy as it is, this super simple little bev came about as the result of a doozie stomach flu that had me living on little more than flat ginger ale and mint tea for eight days. EIGHT DAYS. boooo! But when the ginger ale is boldly effervescent and the mint tea is icy cold and there's a perky little squirt of lime in there? yayyyy! It's warm and cool and crazy refreshing and has nothing to do with tummy trubbs and everything to do with this little spot turning 4 years old.
Four years!
YOOOO OLD GARRRRRL!
Things around here don't always go as planned, and the list of stuffs I'd love to do (with food! with styling! with pigtales!) is nearly longer than our many heaps of laundry are tall, but it remains one of my favorite things on this planet. And though I'd come back time and again just for me, it's a heck of a lot more fun when you guys are here, too. So with many hugs I'll just say: thanks for hanging, friends.
And happy FOUR, little piggy! Cheers!
xo,
Em
p.s. past blog bday celebrations: coffee crunch cakes for 3! grilled melon + prosciutto caprese for 2! crazy tasty but poorly photographed pineapple shortcakes for 1!!!
p.p.s. oh yeah — and let's not forget this is totally booze-friendly, too, if you so desire. Ya ol' gal!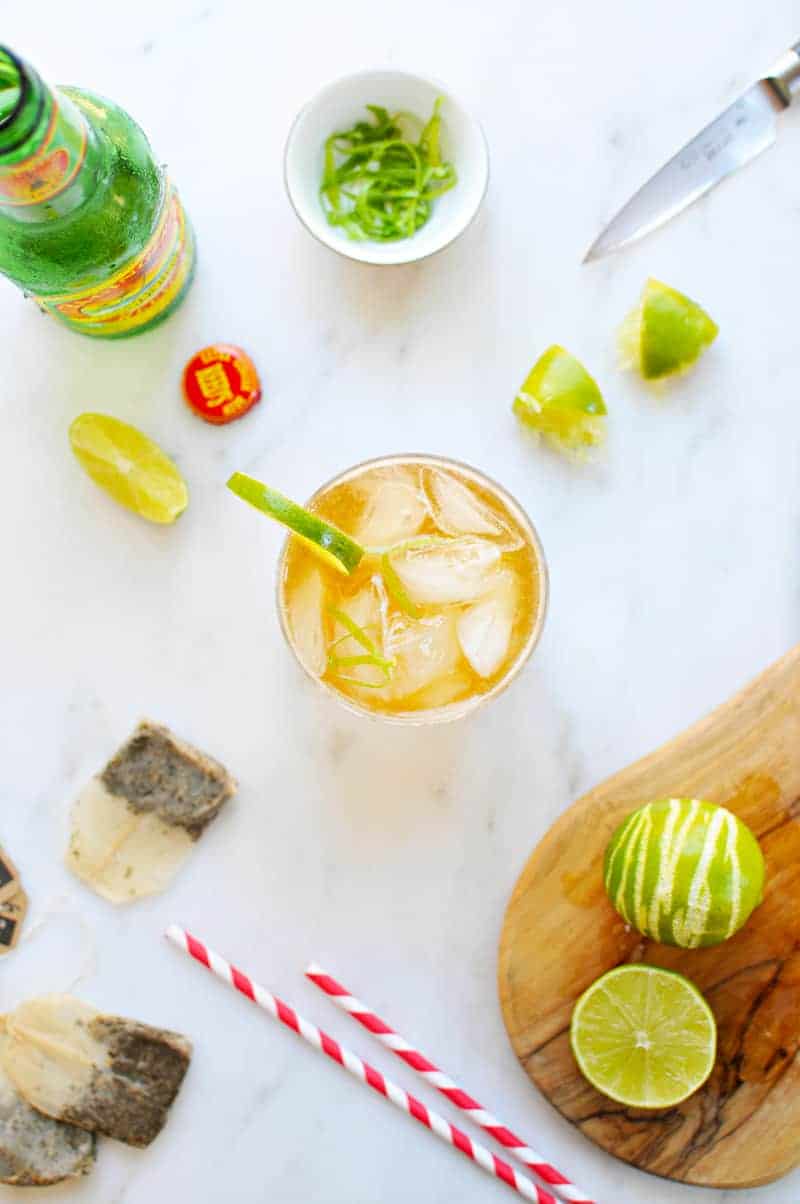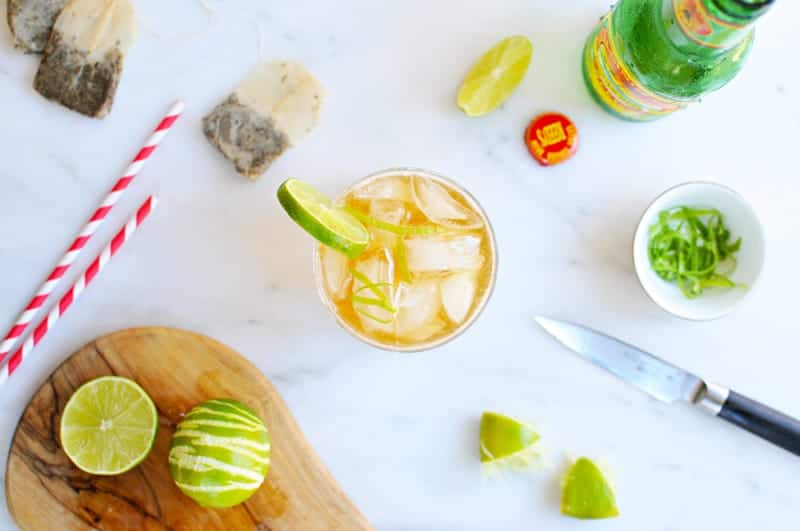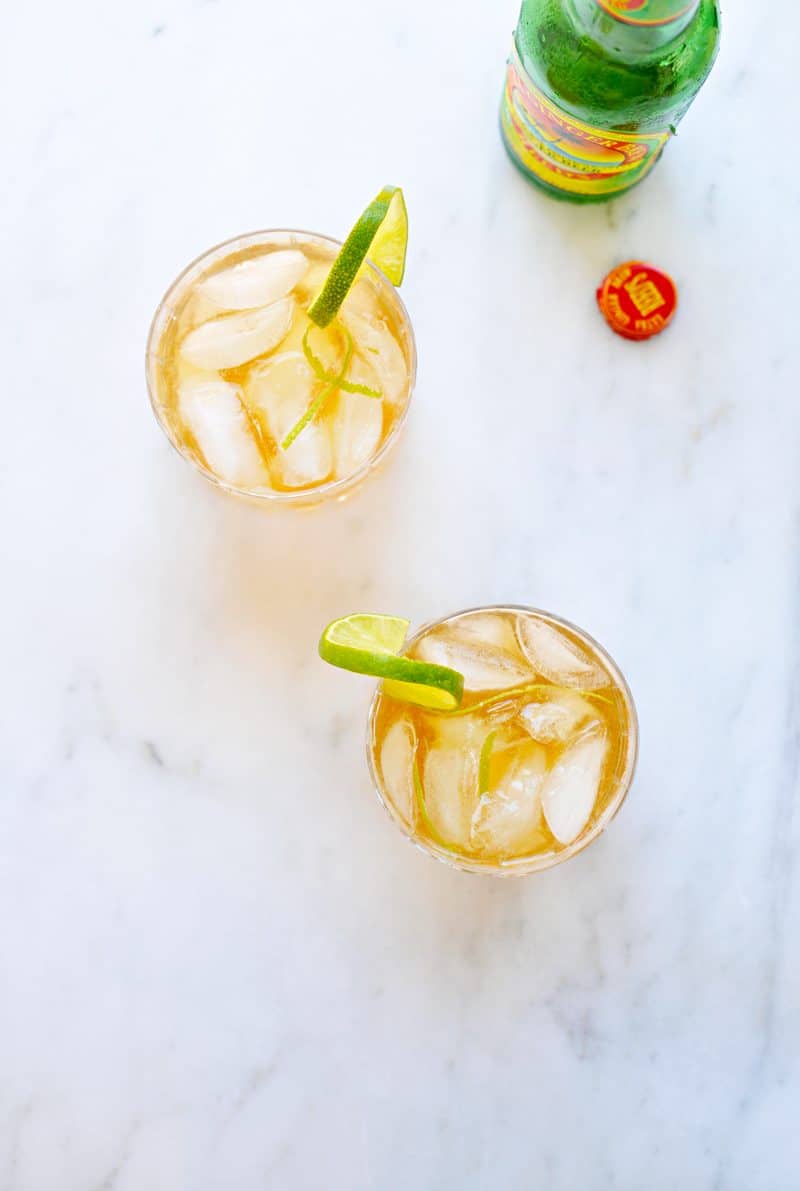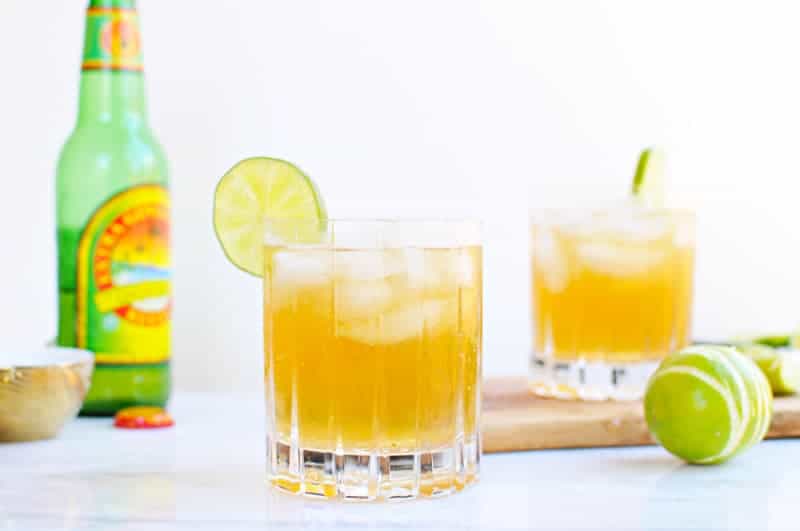 Gingered Mint Tea Sparkler
Ingredients
12 oz (1 bottle) ginger brew
2 cups strongly brewed mint tea, chilled (see note)
1 lime, quartered
ice
Instructions
Fill four glasses with ice.
Squeeze quarter lime into each glass.
Add ½ cup mint tea to each glass; top with ginger brew.
Stir briefly. Enjoy!
Notes
Regarding the ginger brew: I love something stronger than your typical mixer ginger ale here, so search out a true ginger brew that packs plenty of spicy punch.

As for the tea: I steeped three mint tea bags in two cups of barely boiling water until the water cooled completely, then chilled the brewed tea in the refrigerator overnight.
————————————————–
OH! before you go…
Like whatcha see here — or have a question, feedback, or recipe hack to share? Join The Pig & Quill convo by commenting below (I love, luv, lurve comments) and hang out with me on Facebook, Twitter, Instagram and Pinterest. And don't forget to subscribe to P&Q emails or add me to your RSS reader with Feedly or Bloglovin' so you never miss a post. x's & o's!