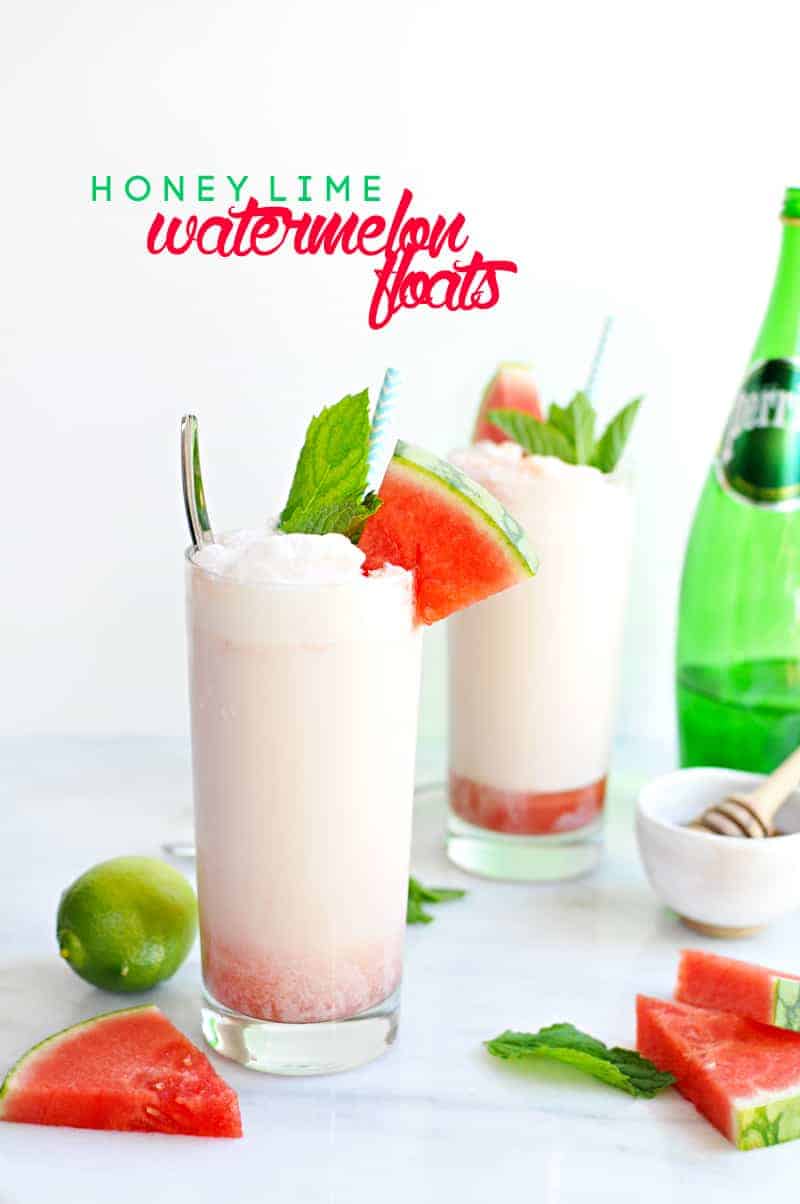 It's October. Or as Lana has taken to saying, "it's almost Halloweeeeeeeen tiiiiiiiiime!" (Followed, always, by "the scary guys are just pretend, Mom. The scary guys are just pretend." Thank you, sweet babe.)
So here we are, officially entering into that love/hate time of year where, for procrastinators like me, shit either happens RIGHTTHISMINUTE or gets nudged happily into "early Q1 // happy face // talk soon!," which would almost explain why I'm pushing a fruity summer float when pumpkins should be springing outta my bum.
But as much as this post is, indeed, about my procrastination (as in, I first made these guys in…August, I think? though we've been drinking them far too often since…), it's also a belated celebration of sorts for this blog that turned five years old exactly one month ago, right under my nose and with very little fanfare.
And for the month of October, itself, which will appropriately mark the year anniversary of my diagnosis while serving as a well-marketed reminder to buy yogurt with pink lids, check your boobies — and, more than anything, trust your gut. (I cannot emphasize this enough. I was so very fortunate to have a doctor who immediately referred me for an ultrasound after I came to her with a teeny lump, but I have heard of many others who had to push their team for imaging or tests, or who were reassured "it's nothing" only to find themselves facing an even more serious diagnosis months later.)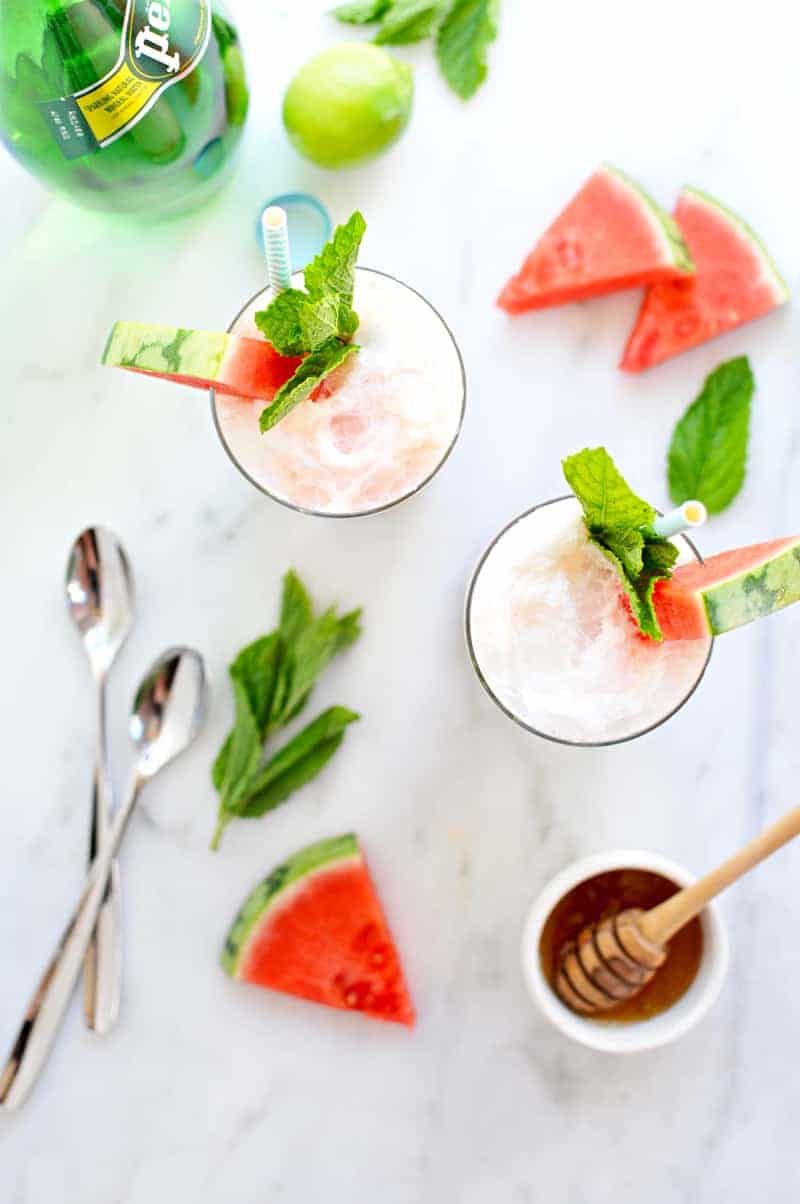 So first: a quick, trans-seasonal cheers to this space and the five years we've spent together talking about nothing and everything and parenthood and reality tv and cancer and cookies and pie shakes and pasta (miso-braised/caramelized squash/fauxlognese/spicy spam and so much more…). This unapologetically simple blend of sweet watermelon juice, tart lime, chilled bubbles and vanilla ice cream is for you. (For the dairy-free you, this is equally, if not even more, incredible with a coconut-based ice cream). Even if I haven't given this space the attention it has deserved over the past year, the support from the blogging community and the many comments, DMs, and emails I received from so many of you lifted me up in ways you'll never know. So thank you. I'm so grateful for the food and gossip we share here and look forward to spending more time together in the months to come.
And next: a very PINK, frothy cheers to knowing your body, being your own healthcare advocate, and taking the time to truly make your well-being a priority. Even in light of the past year, I still sometimes drag my feet on that last one (it's been weeks since I've intentionally exercised, and despite the 17 reminders I have set, I still forget to take my vitamins every other day), but in the spirit of do as I say, not as I do, make it happen, friends. I kinda like you. Let's try to stick around for a while, ok?
Happy October, loves.
xo,
Em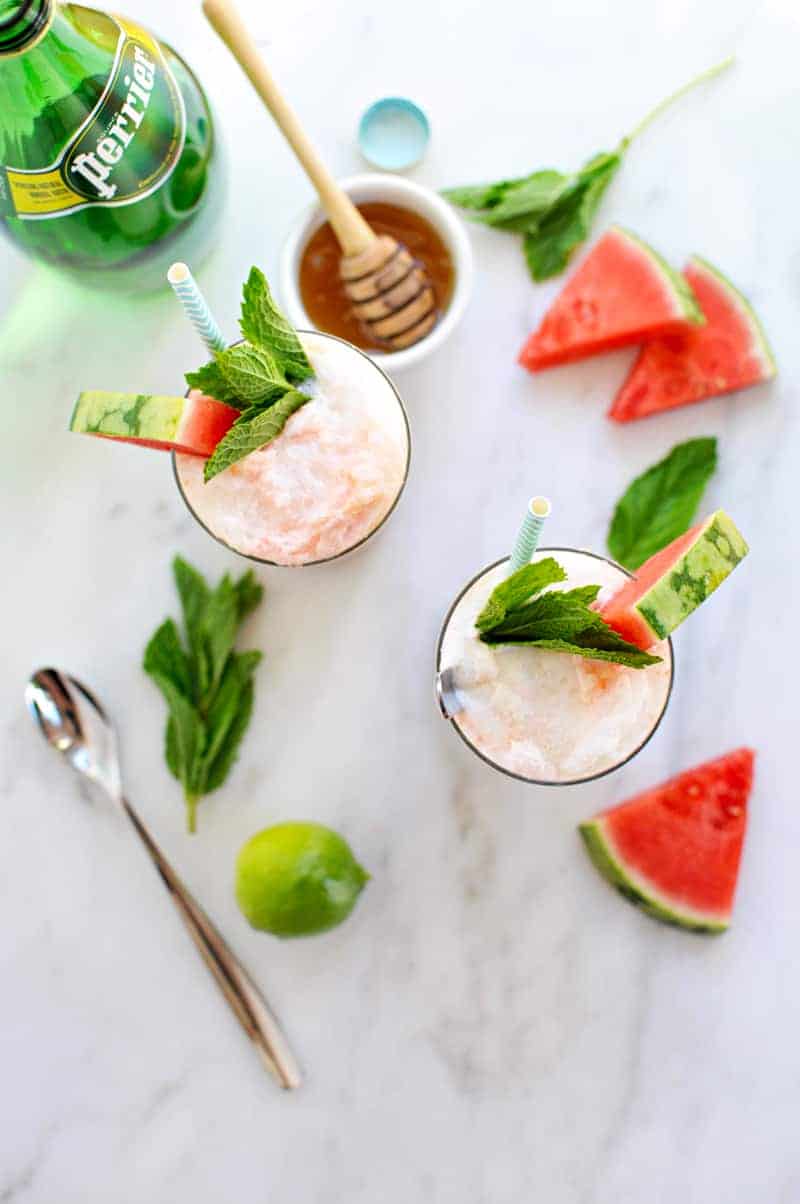 Honey-Lime Watermelon Floats
A no-recipe drink for toasting the
Ingredients
½ small seedless watermelon, rind removed and cubed
juice of 1 lime
honey, to taste
cold sparkling water or club soda
4-6 scoops vanilla ice cream (or non-dairy ice cream)
Instructions
In a high-speed blender, combine watermelon, lime juice and honey, to taste. (If your watermelon is particularly sweet, you might not need any honey at all). Whirl until completely liquefied. Refrigerate until very cold. (If you're feeling fancy, you can strain the juice if it separates at all -- I tend to be...not fancy.)
Divide juice among 4 glasses. Top until ⅔ full with cold sparkling water; finish with 1-2 scoops ice cream. Enjoy!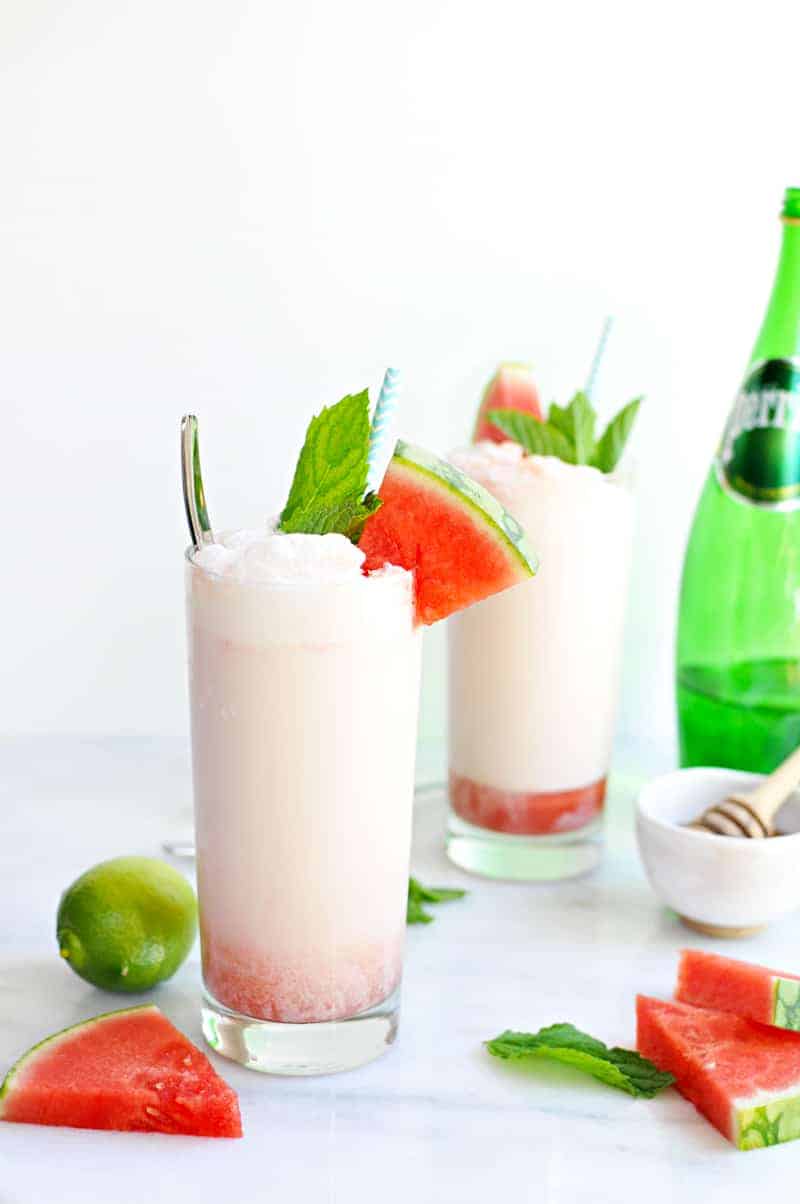 ————————————————–
OH! before you go…
Like whatcha see here — or have a question, feedback, or recipe hack to share? Join The Pig & Quill convo by commenting below (I love, luv, lurve comments) and hang out with me on Facebook, Twitter, Instagram and Pinterest. And don't forget to subscribe to P&Q emails or add me to your RSS reader with Feedly or Bloglovin' so you never miss a post. x's & o's!