Light, refreshing and effortless, The Lillet® Spritz is the perfect not-too-boozy classic cocktail for outdoor entertaining and springtime brunches.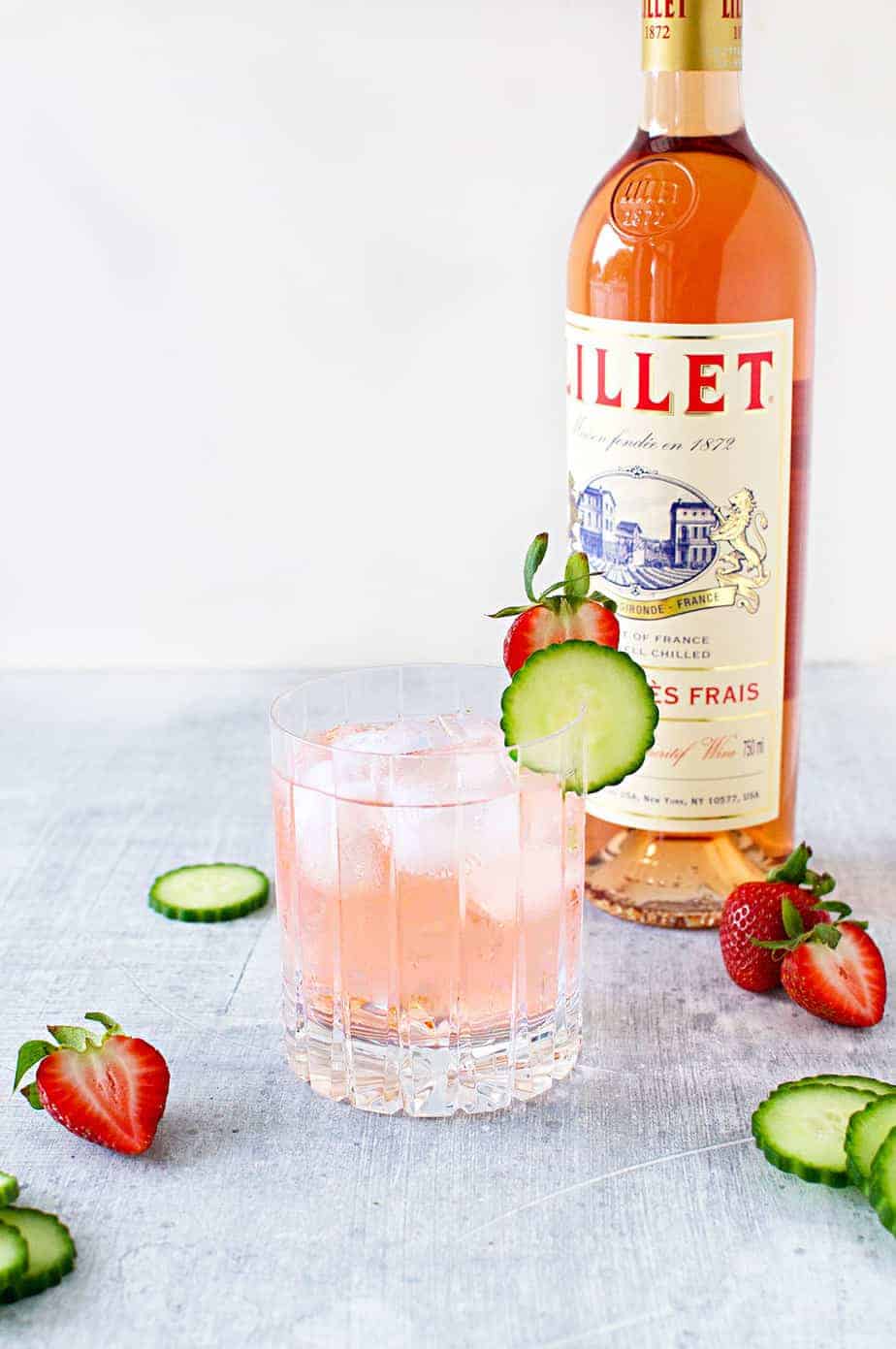 This post is sponsored by Lillet®. As always, all thoughts and opinions are my own. I have seen Lillet available at stores like Safeway, Target, BevMo, Total Wine, and Whole Foods. Click here to learn about the product and where you can buy it near you.
We're not huge cocktail drinkers in this house, so when we do mix something up, we often keep it light so that folks can enjoy more than one drink before getting too goofy. (Hi, lightweight.) For this reason, Lillet®-based cocktails have become pretty dang popular around here. It complements a number of our favorite spirits and plays so well with the herbs and florals that make mixing up a cocktail so much fun — without becoming too boozy. It'll easily be our go-to cocktail for spring and summer entertaining this year (and is high atop my list of requests for Mother's Day brunch, hint hint).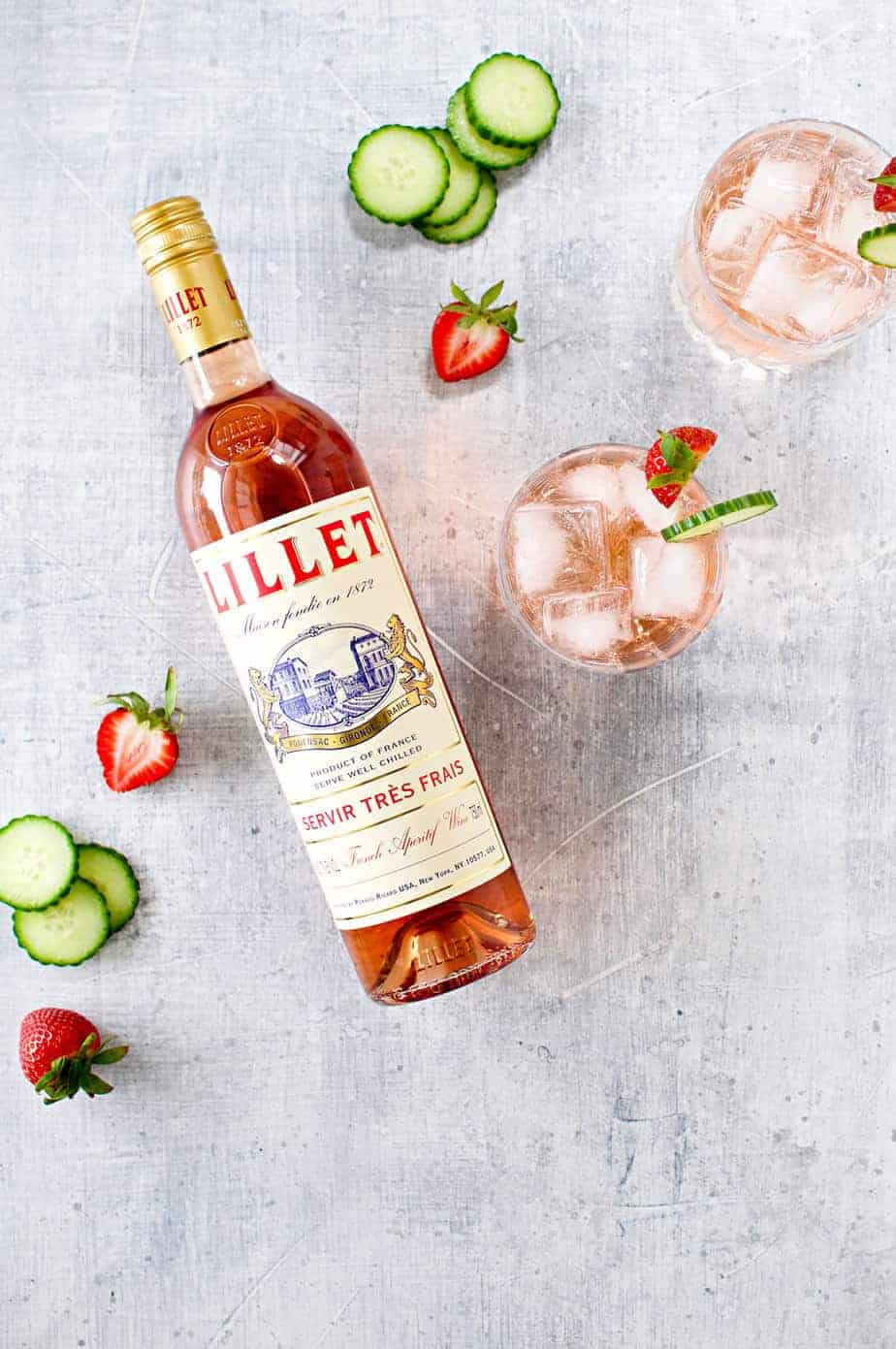 For more than a century, Lillet has been introducing consumers to the apéritif – a refreshing, light drink that's perfect any time of day. Lillet is a subtle blend of rigorously selected wines and fruit macerations crafted in Podensac, a small village south of Bordeaux. Infused with sweet oranges from Turkey, Spain, or Morocco, bitter oranges from Haiti, and quinine from South America, it's interesting and aromatic with hints of honey, candied oranges and tropical fruit.
Lillet Rosé is even more refreshing — fresh, lively, fruity and not-too-sweet. It's lovely on the rocks, but the simplest Lillet cocktail of all hardly requires a recipe (though I've included one here, at the insistence of the Google bots): The Lillet Spritz. Lillet Rosé, club soda or tonic water and a seasonal garnish. The result is as lovely as it simple, and it just begs for patio weather. For more aperitif and Lillet cocktail inspiration, follow @Lillet.USA on Instagram and Facebook (must be 21 to follow).
Can't wait to find a whole bunch of excuses for mixing these up this season! (*cough Mother's Day cough* — can someone make sure Chris is reading this?…)
Cheers to the almost-weekend, friends.
xo,
Em
Like the sound of The Lillet Spritz?
Be sure to check out: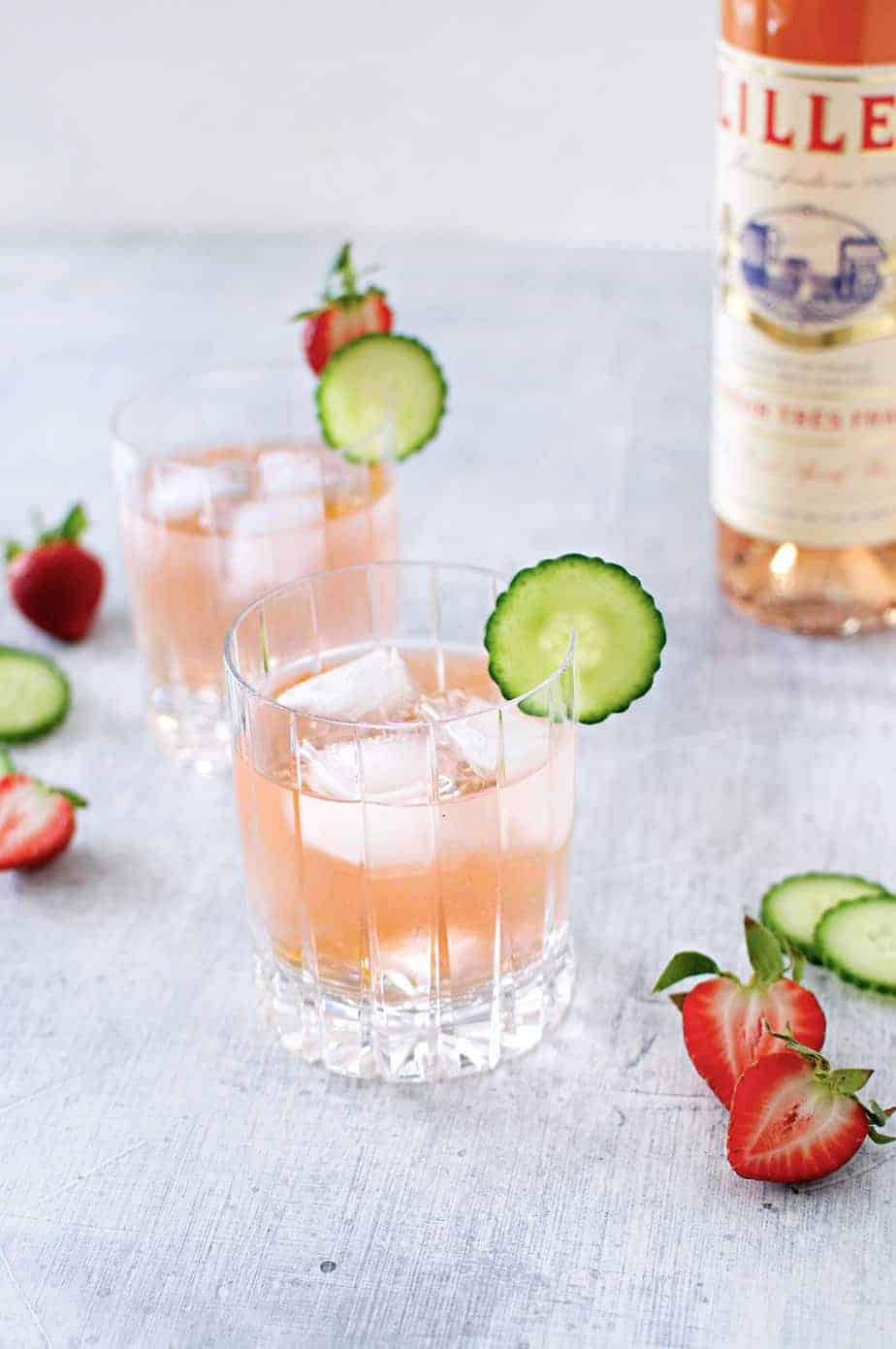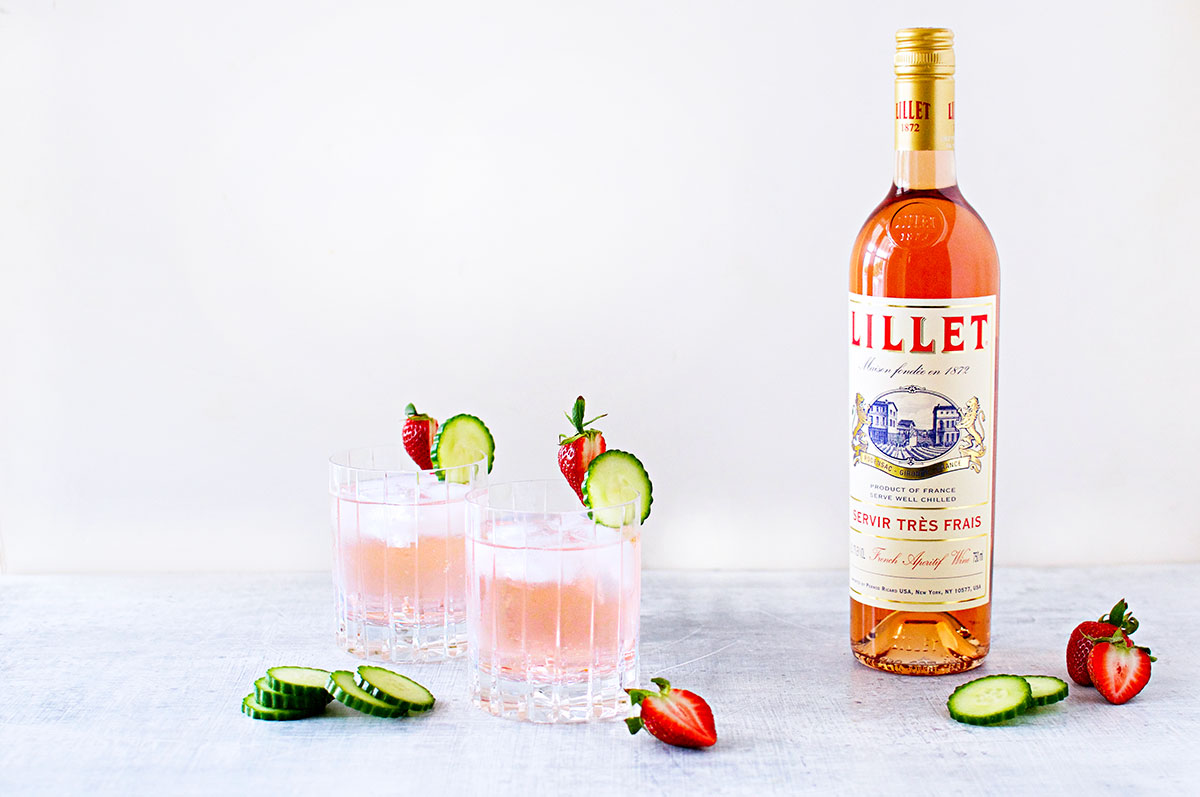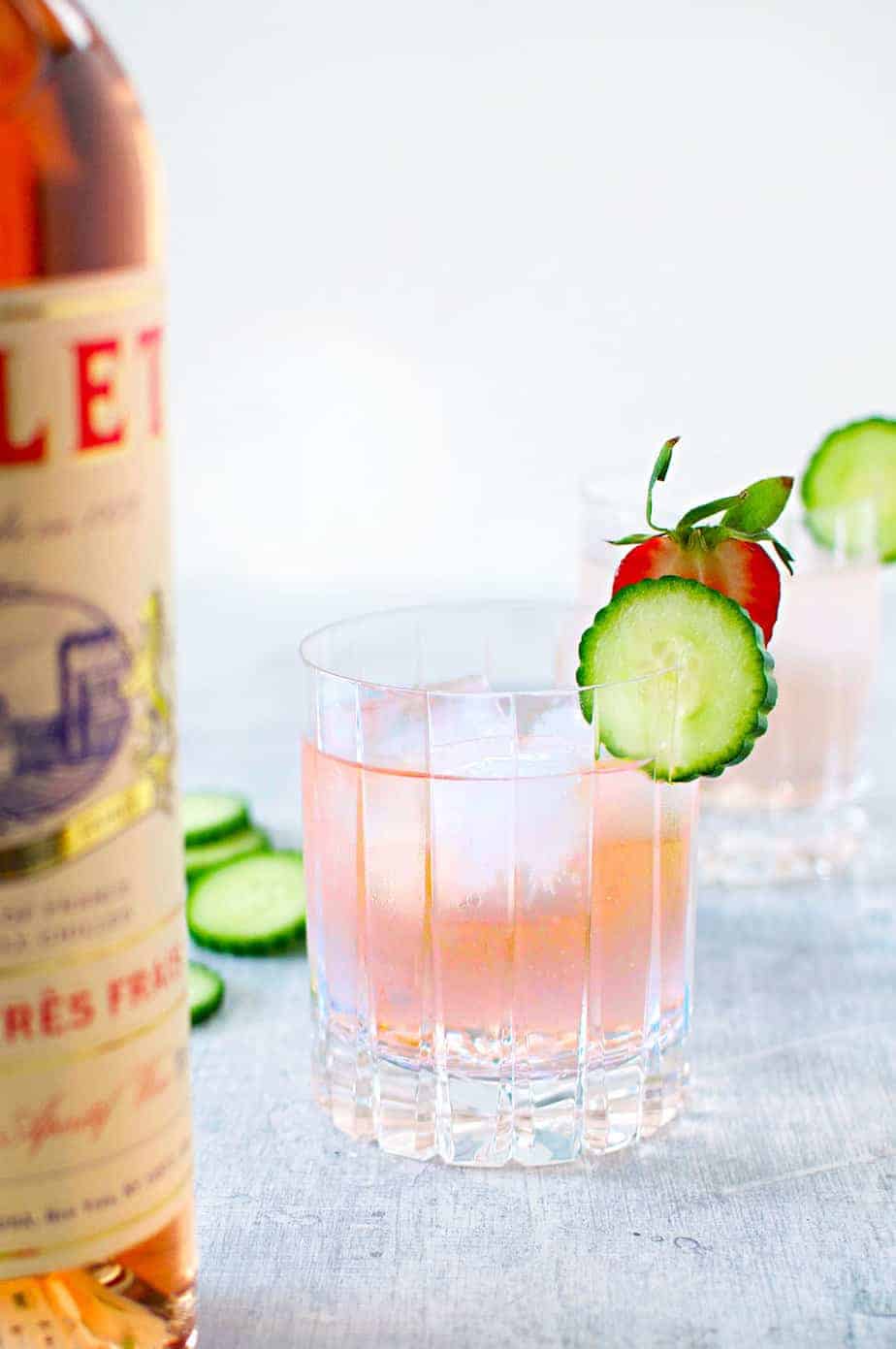 The Lillet Spritz
Light, refreshing and effortless, The Lillet Spritz is an instant, not-too-boozy classic for outdoor entertaining and springtime brunches.
Ingredients
3 parts Lillet Blanc or Lillet Rosé
3 parts tonic water, club soda or sparkling wine
Instructions
Build over 3-4 ice cubes and garnish with sliced cucumbers and strawberries. Enjoy!
————————————————–
OH! before you go…
Like whatcha see here — or have a question, feedback, or recipe hack to share? Join The Pig & Quill convo by commenting below and hanging out with me on Facebook, Twitter, Instagram and Pinterest. And don't forget to subscribe to P&Q emails or add me to your RSS reader with Feedly or Bloglovin' so you never miss a post. x's & o's!