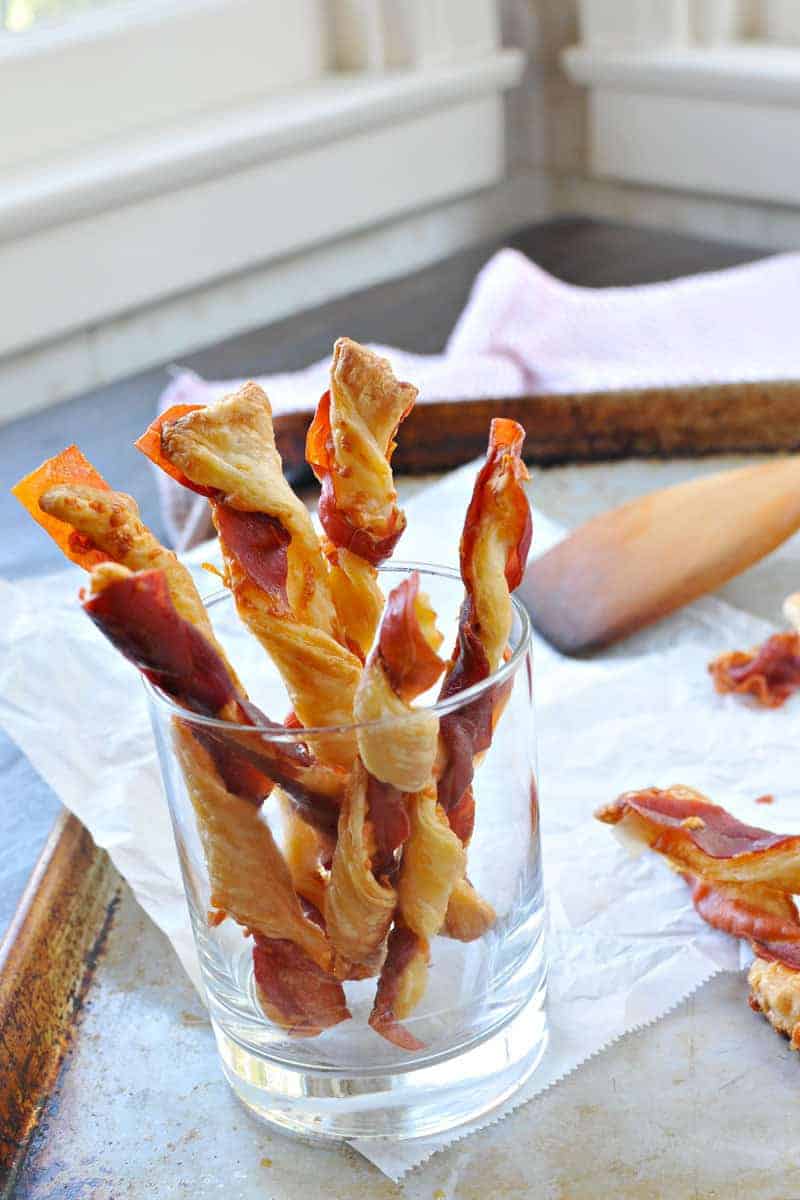 How excited are you guys for Daylight Savings Time? I'll tell you what: I'm frickin' stoked. This morning I slept in until the grand ol' hour of 7am and it was still dark as eff when I rolled out of bed. 'Sokay, because good thing I have the lamest night vision ever. I only jammed my thigh into the footboard twice before successfully making it to the light switch. Black and blues are sexy.
Fortunately, injuries are a great excuse to reward yourself with fatty indulgences. When I was four, I tripped over the hem of my nightshirt and tumbled down a flight of 13 stairs, end over end. Ain't no thing — momma fixed me a banana split FOR BREAKFAST! Homie totally plays that. So hard.
Twenty-six years later and nothing has changed. I just whined my way all the way to the kitchen where I motored through half a dozen cheese sticks — and voila! Mah leg felt just dandy. Well, ok, no, my leg throbbed, and I was actually swearing like a yooknow since the trip to the kitchen also included an en route toe-stubbing on our club chair, but who doesn't want spicy, cheesy pastry for breakfast? All tangled up with delicately crisped shreds of sweetly cured pig? It lessened the blow, at the very least. Even if my wounds weren't healing, my spirit was.
And that's when I concluded: cheese straws may be the closest we'll get to vamp blood here in the tragically ordinary real world.
You know, because of the healing thing.
The magical properties.
The temporary sense of euphoria upon consumption.
…guys?
Ok, come back, I swear I'll get back on track.
The overwhelming gist that I'm failing to get to is that these cheese twists are simple. Wholly satisfying. And just junky enough. They're also pretty charming with their rustic shape, their perfectly imperfect presentation. Their frico-laced edges that beg to be nibbled. OMG, it's like Anthropologie makes all those blown glass water tumblers JUST to cradle the likes of these little cheesy mofos, right? (Hello, Christmas list.)
And, of course, they're enviably versatile. Add them to a cheese board or serve them alongside your favorite creamy dip. Lay a pair of 'em across a shallow bowl of soup and you've got an elegant first course. Dress up a salad.
Or, duh-ruh, hoover them straight off the tray while you stomp around the kitchen cursing like a sailor with a very creative vocabulary. Because I know — I know — that's totally normal behavior in your house, too.
PSSSST: digging these dudes? Be sure to check out deez super easy, party-friendly Deviled Cheese Crisps (featuring crisped rice cereal, whaaaat?), too! K, bye. 🙂
Spicy Prosciutto Cheese Straws (w/ vegetarian twist)
Ingredients
1 sheet frozen puff pastry, thawed (we used Trader Joe's -- woohoo! seasonal item!)
handful of shredded cheese (leftover Italian cheese blend from this recipe works well)
4 oz thinly sliced prosciutto
Instructions
Preheat oven to 400F. Cut each slice of prosciutto into about 1" strips. (I got 18 strips out of my pack from Trader Joe's. Tip: if you have the kind that's pre-sliced and separated with paper, keep the paper intact and cut the prosciutto with scissors. Super simp!)
Roll out puff pastry and brush surface generously with chili oil. Scatter with shredded cheese, pressing cheese lightly to adhere. (Use a restrained hand here -- you're not topping a pizza.)
Cut pastry in half crosswise; then rotate and cut each half into vertical 1" strips. Again, eyeball it. I got 18 pieces.
Roughly align a strip of prosciutto with a strip of puff pastry and set onto ungreased baking sheet. Holding one end of the strip to the sheet with your finger, gently twist the other end a couple of times. Press twisted end lightly to the pan to hold the strip in place. It'll be...rustic, let's say. No matter. Repeat with remaining strips.
Bake on the center rack for 12-15 minutes or until twists are golden brown and crisp. Allow to cool slightly before serving. Enjoy!
Notes
These can easily be made vegetarian without the prosciutto and they're still super tasty. In fact, I made a double batch last time - half with prosciutto, half without, and they were both eaten up in record time. Measurements are also a bit rough on this one. It's more about the process. Quick and easy!
 ————————————————–

 Oh hey, before you go…
Like whatcha see here — or have a question, feedback, or recipe hack to share? Join The Pig & Quill convo by commenting below (I love, luv, 
lurve 
comments) and hang out with me on
Facebook, Twitter, Instagram
and
Pinterest
. And don't forget to
subscribe to P&Q emails
 or add me to your RSS reader with 
Feedly
 or 
Bloglovin'
so you never miss a post. x's & o's!