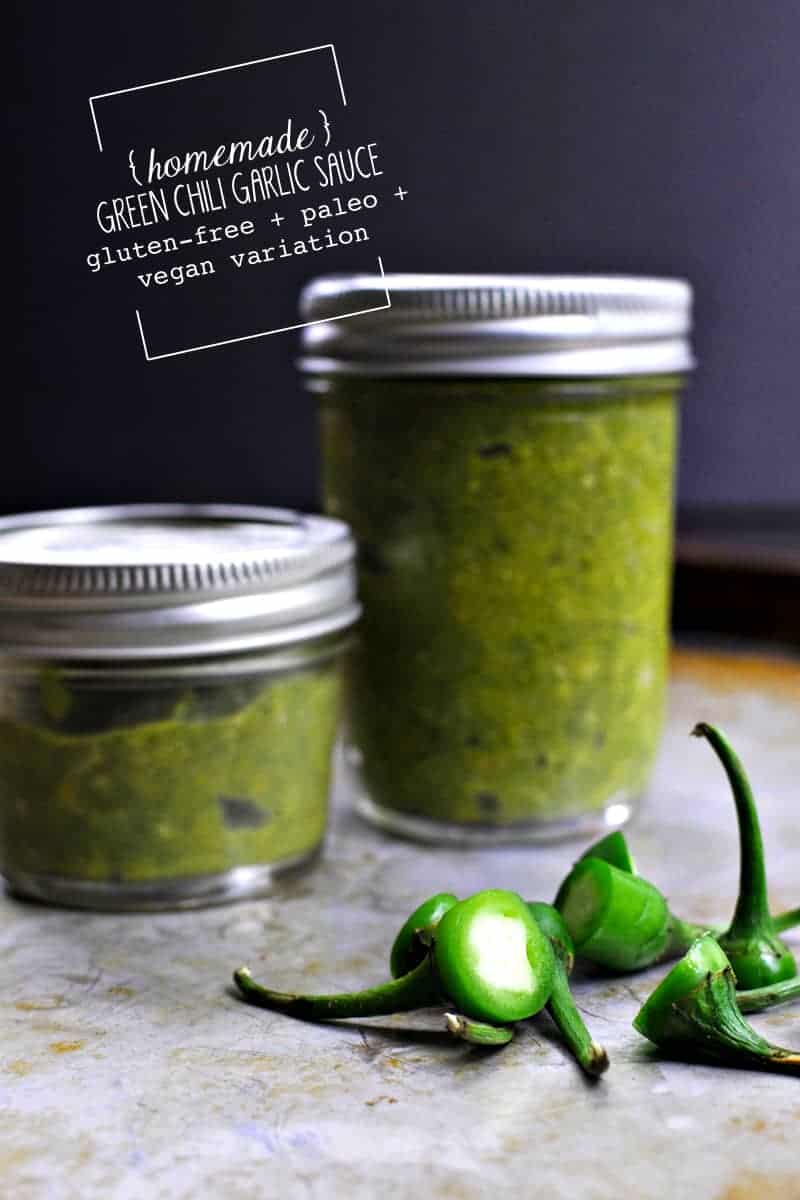 This morning I woke up certain that I was still dreaming. A glimpse outside revealed a slate sky heavy with anticipation, a thick-striped greenbelt under the window screaming words like verdant and lush that have become few and far between on the West Coast.
And then: the staticky buzz of cicadas, audible even over the light hum of the outer belt.
Ah, yes. The midwest. Again. It's no dream.
More years ago than I care to count, Chris and I packed up our tiny college apartment just outside of downtown San Luis Obispo and dove (or rather drove) into a new life — a presumably grown-up life — in Columbus, OH. We did it for our jobs, first — and for the small thrill that accompanies decisions that are ultimately the result of late night brainstorms brimming with youthful proclamations: we're young! we're nimble! extra ranch and peperoncinis!
Living in Ohio was both exactly and not at all what we expected. It was opportunity — to advance our careers, to buy our first house, to explore a part of the country we had previously (perhaps selfishly?) ignored. And to forge incomparable friendships. But it was also isolation — from our families, our friends, In-N-Out Burger, literally everything that we knew as home, all of which was still back in California.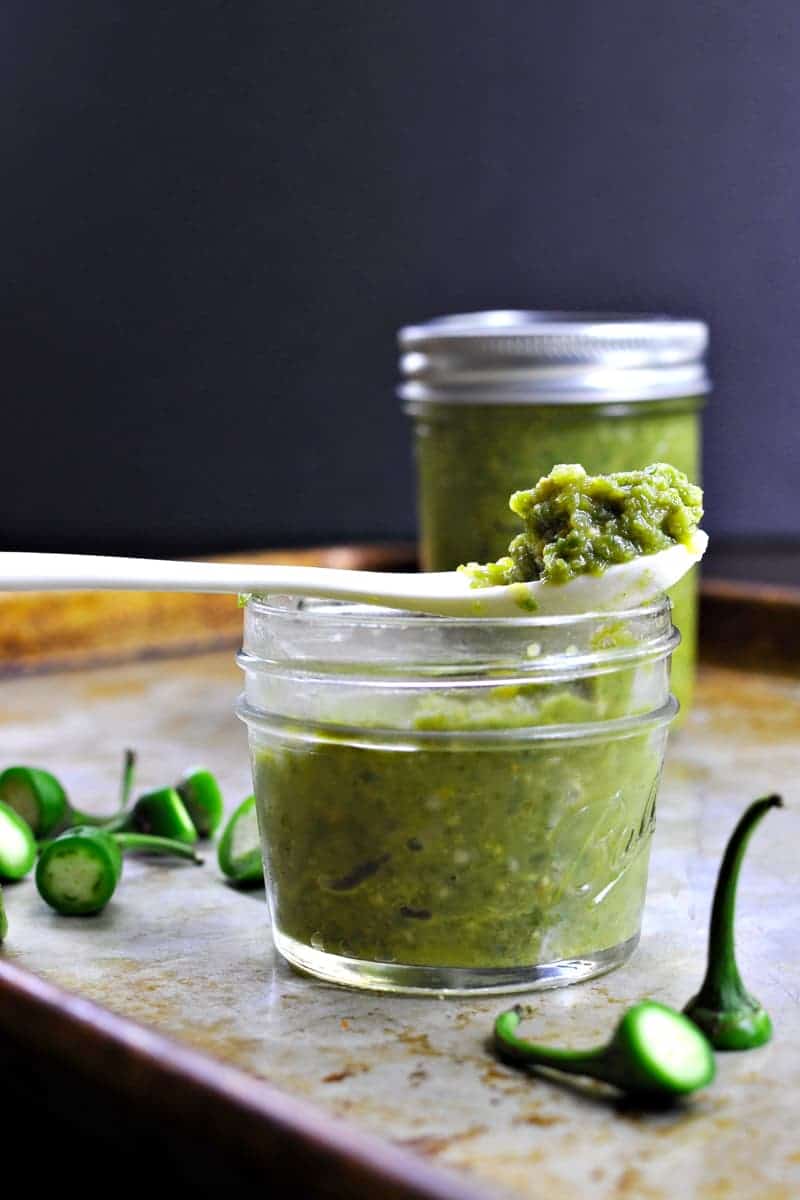 The four years we ended up spending out here taught us more about ourselves, about each other, than we ever could have guessed. Missing our families transformed into becoming each others' family. Our boy-meets-girl story was slowly filled in with all those nothing really anecdotes that make up a history. Riding bikes in the thick of a summer thunderstorm. Shoveling — or rather, not shoveling — a drive. (Rookie mistake.) Crying over a dented box of Cheez-Its in the middle of the grocery store. A story for another day, I promise…
Chris says I romanticize it a bit, and maybe I do, but while California has always been, will always be, home, we made a home out of Ohio, and that, my friends, is some serious shit.
This time around, we're only in Columbus for the week (a work trip that coincided only too well with the holiday weekend), but it's been a while since we've been back in this place together, and I'd be lying if I said I didn't have a few butterflies in my tummy because of it. The grass, as the saying goes, really is greener out here. And there's no better album cover for summer's romantic stylings — the fatty rain patter, the loud CRACK!s of electricity — than that deepening slate sky. It makes a girl's heart race.
I never would have guessed Ohio.
But I'd also never take it back. <3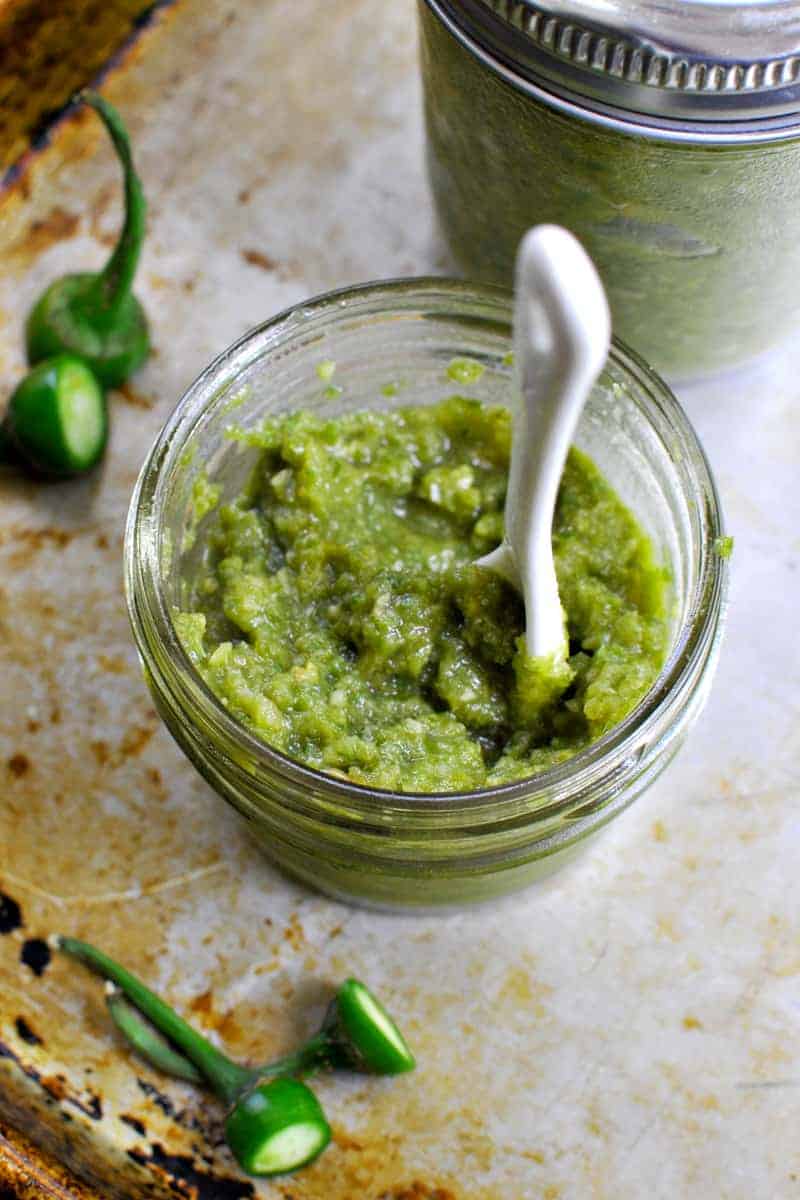 This Green Chili-Garlic Sauce, quite frankly, has nothing to do with Ohio — other than the fact that it, too, has become a surprising force, usurping the role, even, of those two infamous chili-garlic numbers (we're talking sriracha and red chili-garlic sauce here) as the go-to hot sauce in my kitchen this season.
I've kind of been loving the idea of a homemade Asian-style hot sauce for a while now, but I wanted to play with a version that would make the most of summery, just-picked hot peppers. As fate would have it, I came across this Honest Cooking recipe in my news feed a couple of weeks ago — and after a quick skim of Serious Eats' chile substitutions guide, I had all the confidence I needed to approach crafting a chili-garlic sauce based on not dried, Thai bird chilies but (easily accessible) fresh, green serrano chilies.
And I'm thinking it rocks pretty (also acceptable: very, oh-so) hard.
The flavor of this sauce, I will concede, is decidedly different from the familiar red-hot heat of those same-colored condiments. This sauce is, in every way, greener, grassier, fruitier. Where traditional chili-garlic sauce's flavor is round and glossy, this is sharp and bright. In texture, even, it's coarser and almost pesto-like. Something you'd dollop or smear rather than drizzle or pour. And still, it maintains a balance of savory sweetness and is good in/on just about everything: tacos, sandwiches, burgers, hot dogs, noodle soups, eggs, grilled meats or veggies, dressings, marinades. In a word: it's summery. And THE perfect complement to your July 4th barbecue or picnic spread.
If we don't cross paths beforehand, I wish you all a lovely (and safe!) Independence Day from right here in the heartland.
'Merica 4Eva.
xo,
Em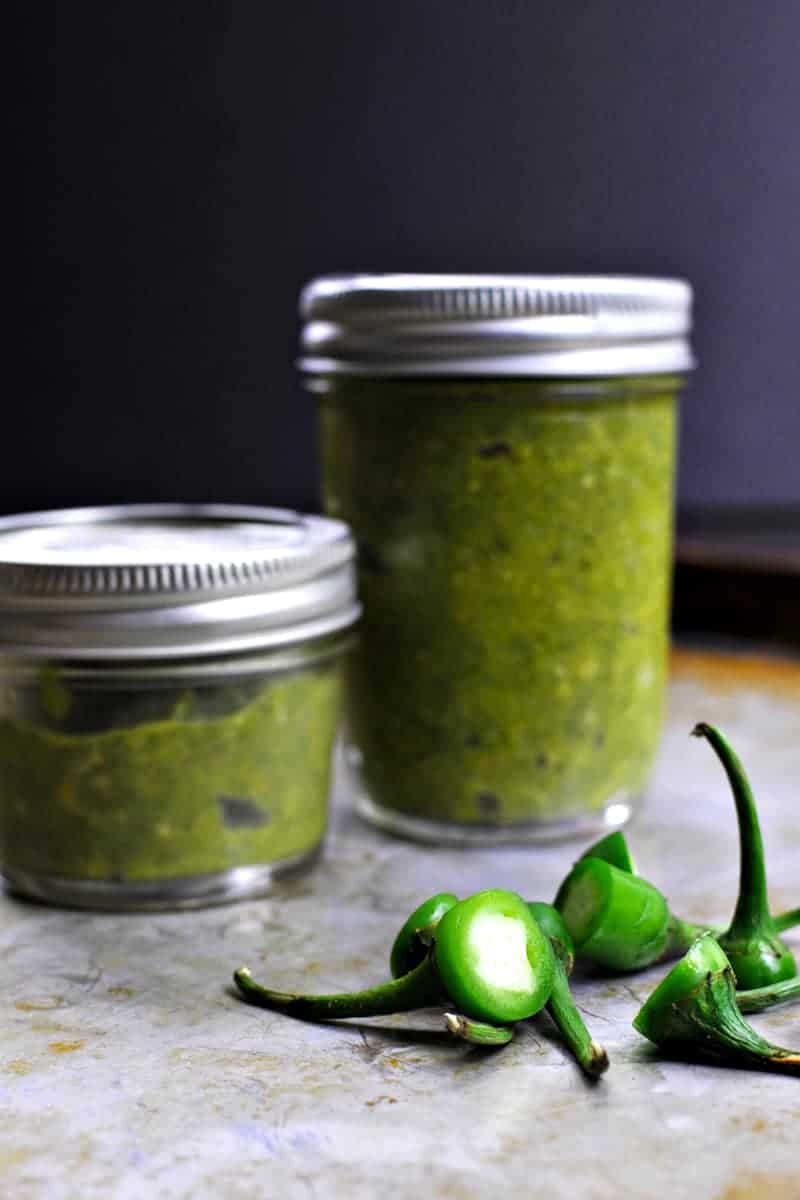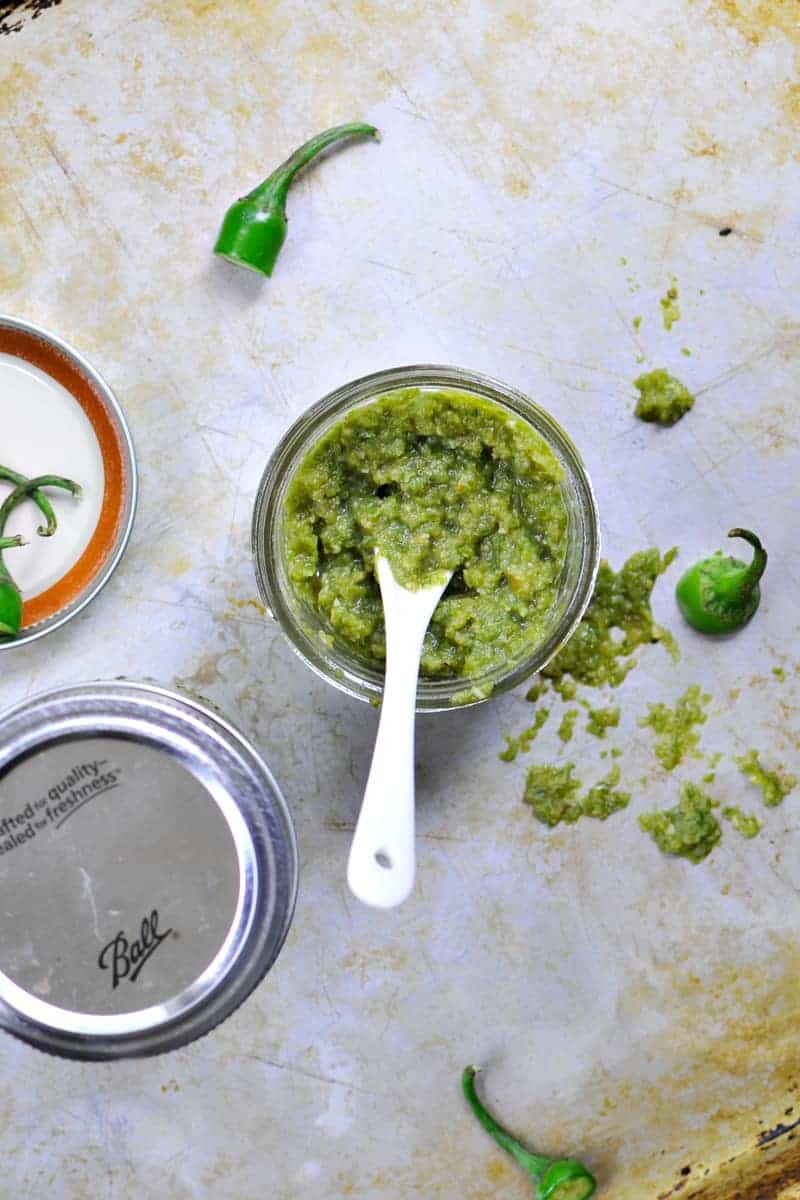 Green Chili-Garlic Sauce (gluten-free, paleo, vegan variation)
A verdant, spicy Green Chili-Garlic Sauce - the perfect complement to noodles, sandwiches, eggs or as a marinade for meats. So very good!
Ingredients
2 heads garlic
20-25 fresh serrano chilies
¼ cup white vinegar
2 T coconut sugar
3 T sesame oil
¼ large yellow onion, finely chopped
1 tsp fish sauce (or salt or soy sauce to taste)
Instructions
Peel garlic cloves and roast in a dry, cast-iron skillet, tossing occasionally, until toasty brown in places and very fragrant, about 5 minutes. Turn off flame.
Meanwhile, trim stems from chilies, halve them lengthwise and remove a majority of their seeds -- or, if you're a fiend for hot stuff, leave 'em in. (I used a handy grapefruit spoon to quickly scrape out most of the seeds. For the batch of chilies I purchased, the sauce was still plenty hot.) Roughly chop chilies.
Add toasted garlic cloves, chilies, sugar and vinegar to a food processor and puree into an almost-smooth, pesto-like consistency.
Add sesame oil to the same cast iron skillet and heat over a med-high flame. Add onion and cook until translucent and just beginning to brown. Turn off heat and add onion with sesame oil to chili mixture in food processor; pulse to combine. Season with fish sauce or salt/soy sauce and pulse again. Taste for seasoning and adjust accordingly, adding more vinegar if necessary to mellow heat.
Pour chili sauce back into the hot skillet and let stand for 2 hours (during which time flavors will meld and residual heat from pan will slightly thicken sauce) before using or transferring to a storage container. Sauce should keep for a few weeks in the fridge. Spoon judiciously over eggs, tacos, noodles, rice dishes, grilled meat, fish or veggies -- or mix into your favorite marinade. Enjoy!
Notes
I love the complex savoriness that fish sauce lends as the salt in this sauce, but you can also opt for sea salt (a smoked version would be particularly interesting!) or soy sauce/wheat-free tamari for a vegan/vegan gluten-free alternative. For strict paleo diets, be sure to choose a fish sauce without added sugar.