Love cake? Check out last week's recipe and enter for your chance to win a DIY Calligraphy Set
from The Lettered Bride! Gogogo! 
Does it, at this point, go without saying that I'm a momma's girl? I am, through and through. And a better person for it, I truly believe.
There is so much of my mom in me, much to the chagrin of my teenage self, who took only too much pleasure in referring to my mom as a textbook AAM — Angry Asian Mother. My best friend, Miriam, and I coined this term, feeling then that the angrily exhaled sighs of disappointment, underbreath muttering and weekslong periods of restriction (a more enlightened form of grounding) were undeserved, mean-spirited, or at the very least, annoyingly cliché displays of Classic Chinese Parenting via Passive Aggression.
We, self-absorbed and overconfident in our abilities to deceive, never stopped to consider how our actions may have factored into such parenting. Skipping school and dating older boys behind their backs. Sneaking out of second story windows — only to sit bored at the end of the cul-de-sac, nervously aware of every pair of headlights bouncing over the speed humps at the end of the block. We were pretty bad at being bad, it turns out. But we weren't that great at being good, either.
For more than 30 years (give or take a few during that tumultuous teenage run), my mom has managed to be both my parent and my truest confidant. I know a lot of people say that, and maybe a lot of people even mean it, but the kinship that we share is unparalleled. She has taught me how to love selflessly and live thoughtfully. How to swear creatively. How to cook.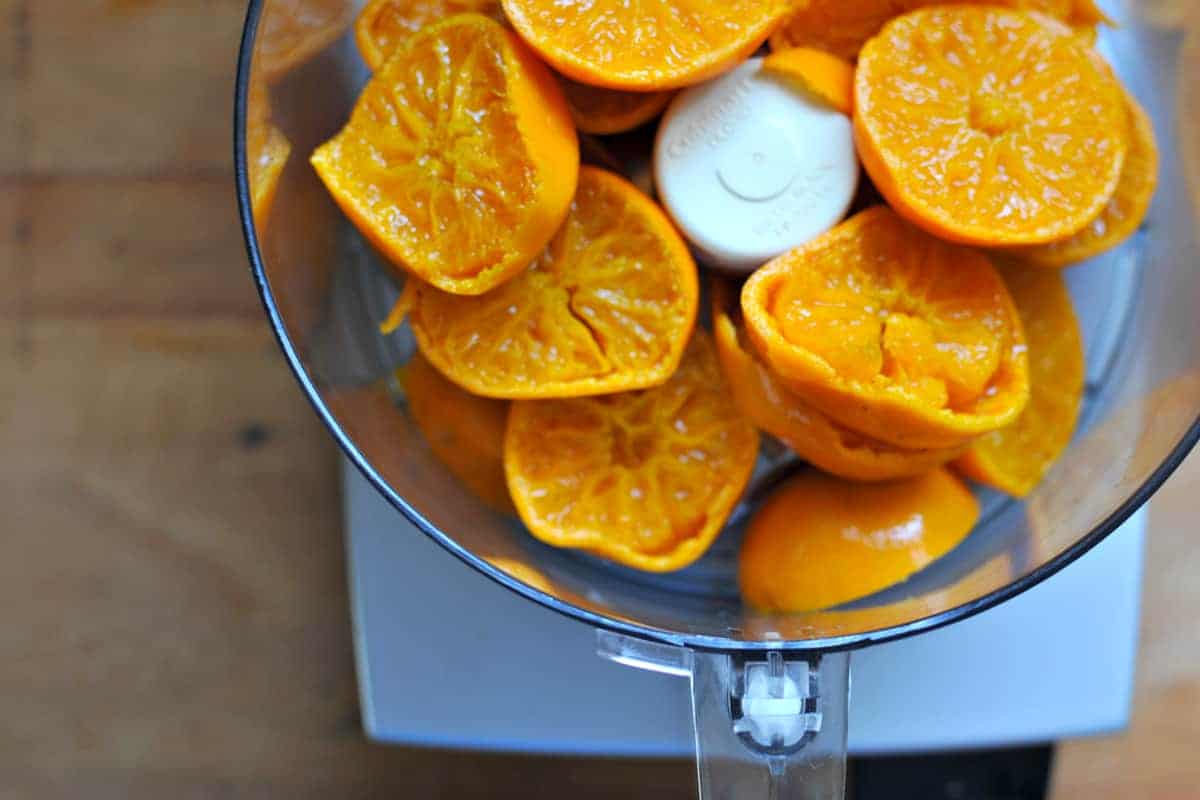 Because of my mom, I spew hot, indisputable logic when I argue (sorry, Chris…), make quick work of breaking down a pineapple, and can run the math on Macy's clearance rounders in my head. I can whistle a tune and smartmouth my way around a smarmy conversation. And, yes, I can (and do) exhale the occasional sigh of displeasure. (It's deeply and disturbingly satisfying.)
My mom is nearly solely responsible for the woman I am today — goofy, courageous, worthy of love, lucky in love, and unfailingly proud of those close to me. (Also: rambling, long-winded, apologetic.)
So, to celebrate today — her birthday! — I'm sharing a recipe that my incredible momma once shared with me. One that originated with someone nearly as lovely and candid and genuine, Ms. Nigella Lawson. It's beautifully simple, sophisticated and fun to make.
And, in poetic contrast to last week's cake (yes, I know — two cakes in two weeks, dear Lord the sky is most definitely falling), this one is relatively sinless. That is, gluten-free, grain-free and paleo(ish?), if you're into that shit.
Happiest of birthdays, Momma. I love you more than a fat kid loves (this) cake. And maybe even pie, too. 😉
MAH!
Emi
Clementine Cake
Adapted from Nigella Lawson
Cook time: 3ish (mostly hands-off) hours | Serves 8-12
Note: I find that this whole cake comes together with less hassle if I cook off the clementines the night before, drain them, and allow them to sit in the fridge overnight. Nigella also recommends enjoying this cake a day after it's made, and I have to agree. Whether you leave it on the counter or pop it in the fridge, the flavor and even the texture improve markedly after resting for 8 or 12 hours. Following that, a light dusting of confectioners sugar (if you're feeling a bit naughty) or a tumble of fresh blueberries is an elegant touch before serving.
Ingredients:
1 lb clementines (choosing a seedless variety will save you a step)
6 eggs
1 cup coconut sugar
2 1/3 cups ground almonds (preferred) or almond meal
1 heaping tsp baking powder
butter or coconut oil, for greasing
confectioners sugar and/or fresh berries for serving
Instructions
Put the clementines in a pot, cover with cold water and boil for 2 hours. Drain, cool, cut in half and remove seeds, if applicable. Add cooked fruit to a food processor and pulse until finely chopped.
Preheat oven to 375F. Grease an 8″ or 9″ springform pan with butter or coconut oil and line it with parchment.
In a large bowl, beat the eggs; then add the coconut sugar, almonds and baking powder. Add the chopped clementines and stir well to combine. Turn the cake batter out into your prepared pan and bake for 40 mins to 1 hour, until an inserted toothpick comes out clean. (Note that a 9″ cake will bake more quickly than an 8″ cake. More often than not, I'm using a 9″ pan, and I begin checking at 40 minutes.) If cake begins to brown too deeply, lightly tent it with a piece of foil for the remainder of its time in the oven.
Allow cake to cool completely in its pan on a wire rack before turning it out, removing the parchment and going to town. (Or, per the note, hang on to that baby until the next day and reap the reward of your patience.) Just before serving, dust cake lightly with confectioners sugar or scatter over a topping of berries. Enjoy!
————————————————–
Like whatcha see here — or have a question, feedback, or recipe hack to share? Join The Pig & Quill convo by commenting below (I love, luv, lurve comments) and hang out with me on Facebook, Twitter, Instagram andPinterest. And don't forget to subscribe to P&Q emails (see that nifty box up there in the sidebar?) so you never miss a post. x's & o's!