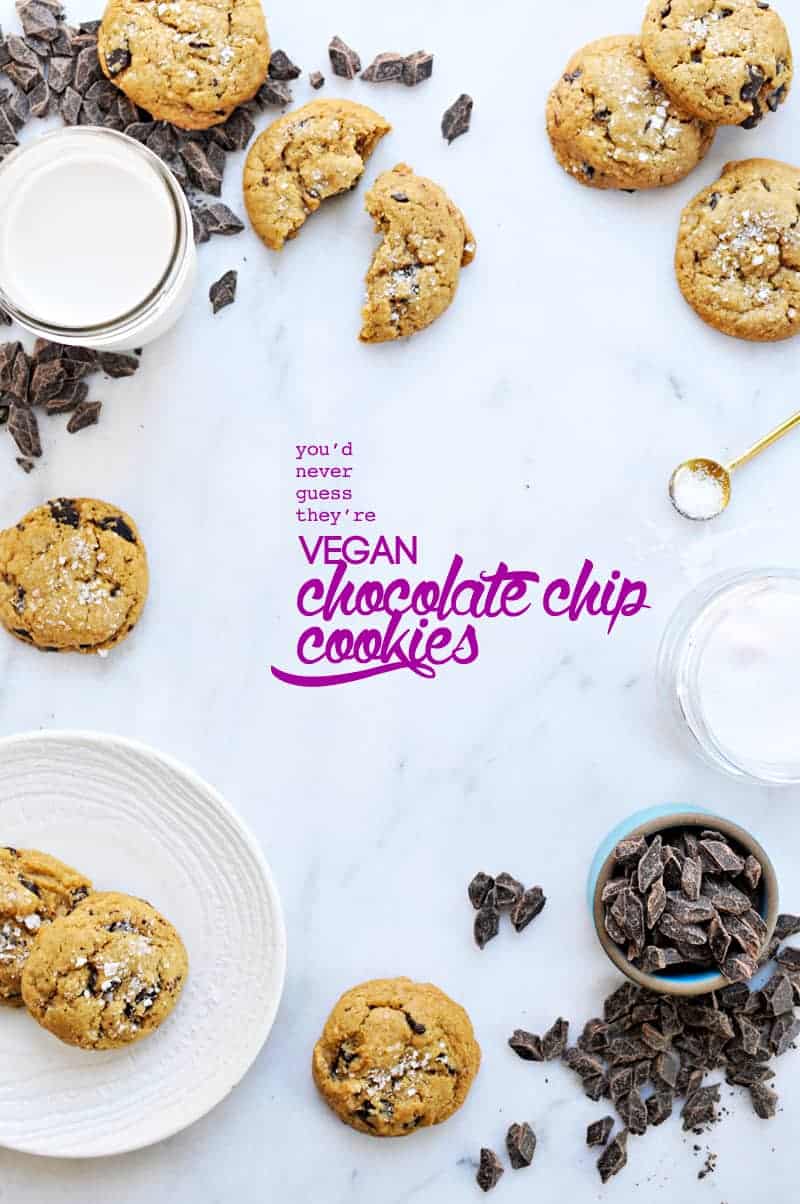 Let's talk about fears. Is it weird to kick things off that way? Here, I'll add some bogus relevance. It's almost Halloween: super spooky. Let's talk about fears. Better?
I'll tell you what I'm afraid of. One thing, really, and I'm getting real vulnie putting this out there for all the internet to read/take advantage of. Ready?
Creepy tiny repeating textures, mostly those occurring in nature and especially those occurring on flesh.
We're talking:
beehives
pores/spores/those things on the underside of ferns VOMMITTTTT
aerial views of penguins en masse
See also:
geico guy made of money
skittles chicken pox guy OMG NO
tree trunk arms guy from Grey's
And most definitely:
I'd like to point out that I'm intentionally not linking to these examples because it would mean searching for and therein (re)witnessing them for myself, but google to your heart's content if you feel like having a major effing panic attack.
Seriously chills vom chills repeat vommmmmm.
Are you still reading? Are you breathing into a paper bag yet? No? Just me? Because you guys, I'm not alone. It even has a name. Trypophobia. OMG even just typing that is making the hairs on the back of my neck stand up. Ughhh. Really. Google At Your Own Risk. Are you dying? I'm dying.
I'm talking about all of this because the chocolate chunks spilled across the counter in these pics is like trypophobia lite. Do you see it? It's like…kinda scaly? OMG barf again. I'm so sorry I'm saying barf and vom so much in a post about cookies, but I can't not share. DO YOU SEE HOW THE CHOCOLATE COMES TOGETHER TO MAKE A TEXTURE? I almost couldn't edit the pics, you guys. Are you dead? I'm dead.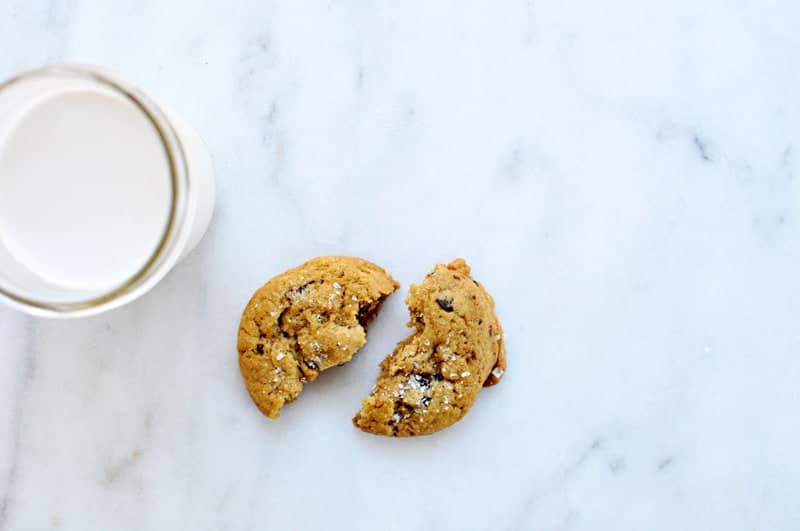 Also, while we're talking about fears, I think Lana has a legit fear of stickers. STICKERS. I had like 15 Hello Kitty slambooks filled with stickers when I was kid, so this is clearly not genetic, but she takes serious issue with them. You know how when you find the little giraffe or whatever at Trader Joe's they give you stickers and fruit? (This is a child's game, but I found it once, and when the guy jokingly offered me a honeycrisp, I didn't say no.) Anyway, didn't fly. As in, violent head shaking and almost instant tears when I attempted to artfully adorn the back of her hand. And you better believe the sticker on the banana had to go, too. Poor babe. Lisa Frank would be her Game Maker.
Ok. On to cookies. So.
You can call Bad Mom on this one, but these came about as a way to get chocolate chip cookies into our egg-averse 18-month-old. Google brought me to Ovenly's recipe for vegan chocolate chip cookies, which made me think of the ridiculously addictive vegan CCC's that are served up almost daily on the Google campus, and a few experimental batches later, these guys were born. The method is almost 100% Ovenly while the ingredients are inspired by the flavor profile of The Goog. Extra salty and with a hint of caramel chewiness. They're a people-pleasing CCC, which means they're a little thicker and a little chewier than my dream cookie (#teamthinandcrispy), but they pack so much classic chocolate chip cookie oomph that I can't not snag one off the counter every time I set foot in the kitchen. And they're the perfect texture for the little one to munch on — one strictly-doled-out quarter at a time. 😉
UGH. Texture.
xo!
Em
p.s. not joking you send me one photo of an anthill or the indigenous person wearing a body armor of tiny shells from the Museum of Natural History and I'll write all the bad things about you in my slambook. And slash your tires.
p.p.s. dunn ferget about deez Orange Pecan Sticky Buns!
p.p.p.s. Looking for a stellar cookie recipe with a slightly smaller yield? (Who needs all those extra cookies tempting you from the counter…?) My friend Christina's small batch chocolate chip cookies (while not vegan) totally fit the bill!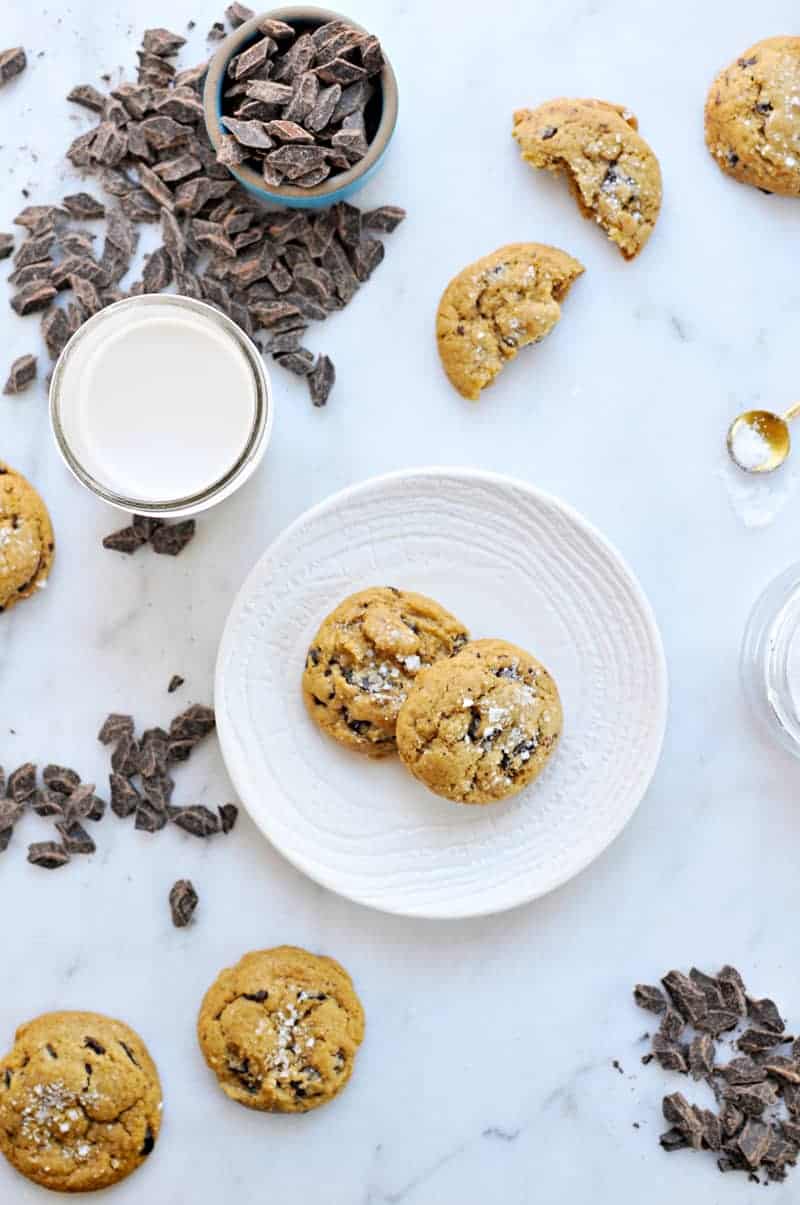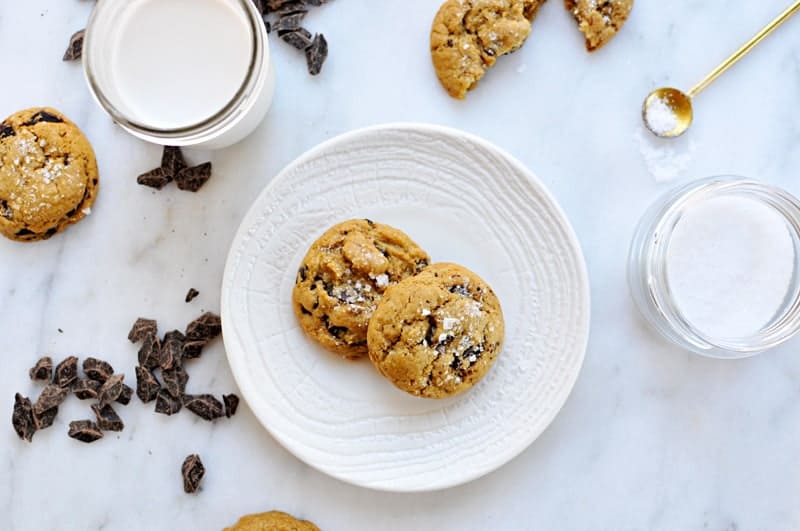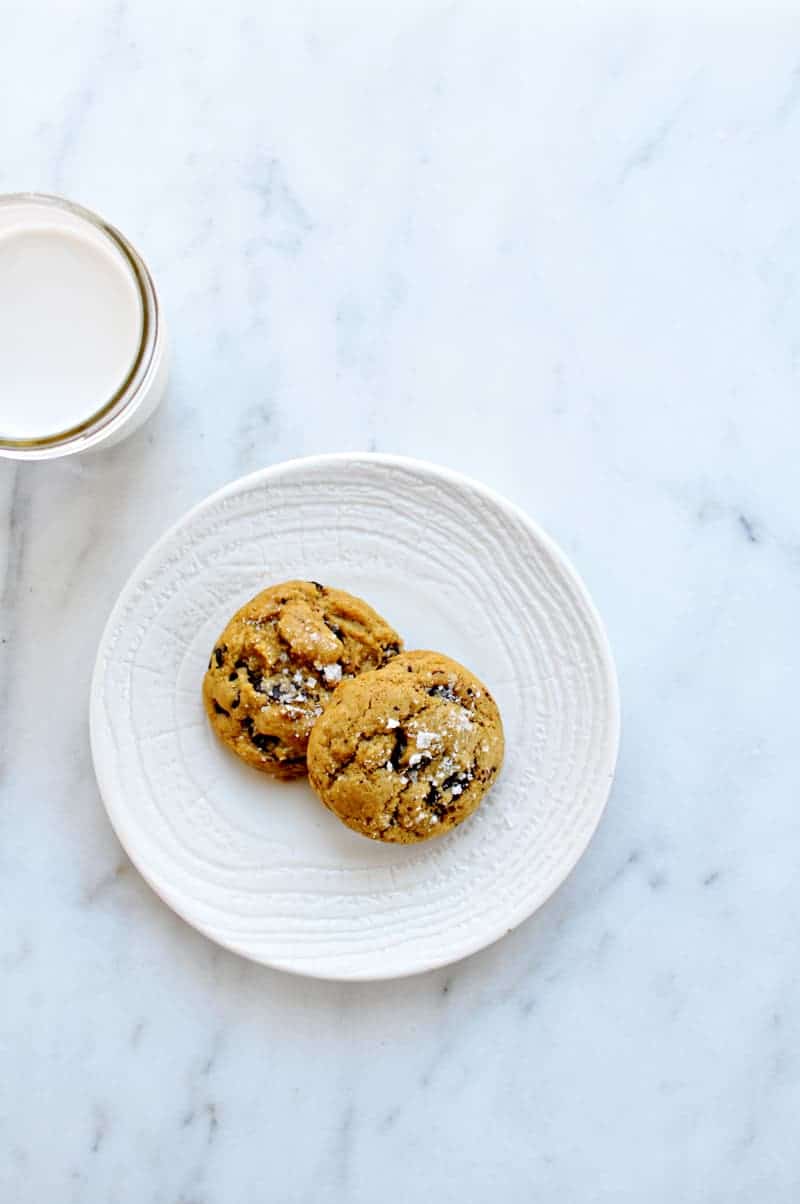 (You'll Never Guess They're) Vegan Chocolate Chip Cookies
A phenomenally classic chocolate chip cookie that just happens to be vegan. 🙂
Ingredients
¾ cup (packed) light brown sugar
¼ cup sugar
¼ cup + 1 T avocado (or other neutral) oil
¼ cup olive oil
¼ cup + 1 T water
1 T Mexican vanilla
1¾ cups all-purpose flour
¼ cup oat flour
1 tsp baking powder
¾ tsp baking soda
1 tsp salt
1 ¼ cup dark or semi-sweet chocolate chips (dairy-free if you intend to keep the cookies vegan)
coarse-grained or flaky sea salt for topping
Instructions
Combine sugars, oils and water in the bowl of a stand mixer and whisk on medium until sugar is almost fully dissolved, 5-7 mins. (If you rub the mixture between your fingers just a few granules should remain.) Add vanilla and mix to combine. (Alternatively use a large bowl and a hand mixer or a lot of elbow grease!)
Meanwhile, whisk together flours, baking powder, baking soda and salt in another bowl. Add chocolate chips to dry ingredients and stir to combine.
When liquids are mixed, dump in dry ingredients all at once and mix (with paddle attachment or wooden spoon) until just combined. Dough will be almost a batter consistency.
Refrigerate dough until set, at least 12 hours or up to several days.
When ready to bake: preheat oven to 350F. Just before baking, portion chilled dough into approx. 1.5 T scoops (this scoop gives me exactly 30 cookies every time!), sprinkle with salt (I omit this for the kiddo's cookies), and bake for 15-18 mins or until edges just begin to brown. Serve warm and gooey or remove to a cooling rack to cool completely. Enjoy!
Notes
The chilling time for the dough is critical to ensure the cookies hold their shape. (Not necessarily a bad thing as I've kept the dough in the fridge for up to 5 days, baking fresh cookies off as desired!) If working in batches, refrigerate any remaining dough until just before baking.

Also, the oat flour adds just a bit more dimension to these guys, but they can absolutely be made with a full 2 cups of AP flour if oat flour doesn't happen to be on hand in your kitchen.
————————————————–
OH! before you go…
Like whatcha see here — or have a question, feedback, or recipe hack to share? Join The Pig & Quill convo by commenting below (I love, luv, lurve comments) and hang out with me on Facebook, Twitter, Instagram and Pinterest. And don't forget to subscribe to P&Q emails or add me to your RSS reader with Feedly or Bloglovin' so you never miss a post. x's & o's!