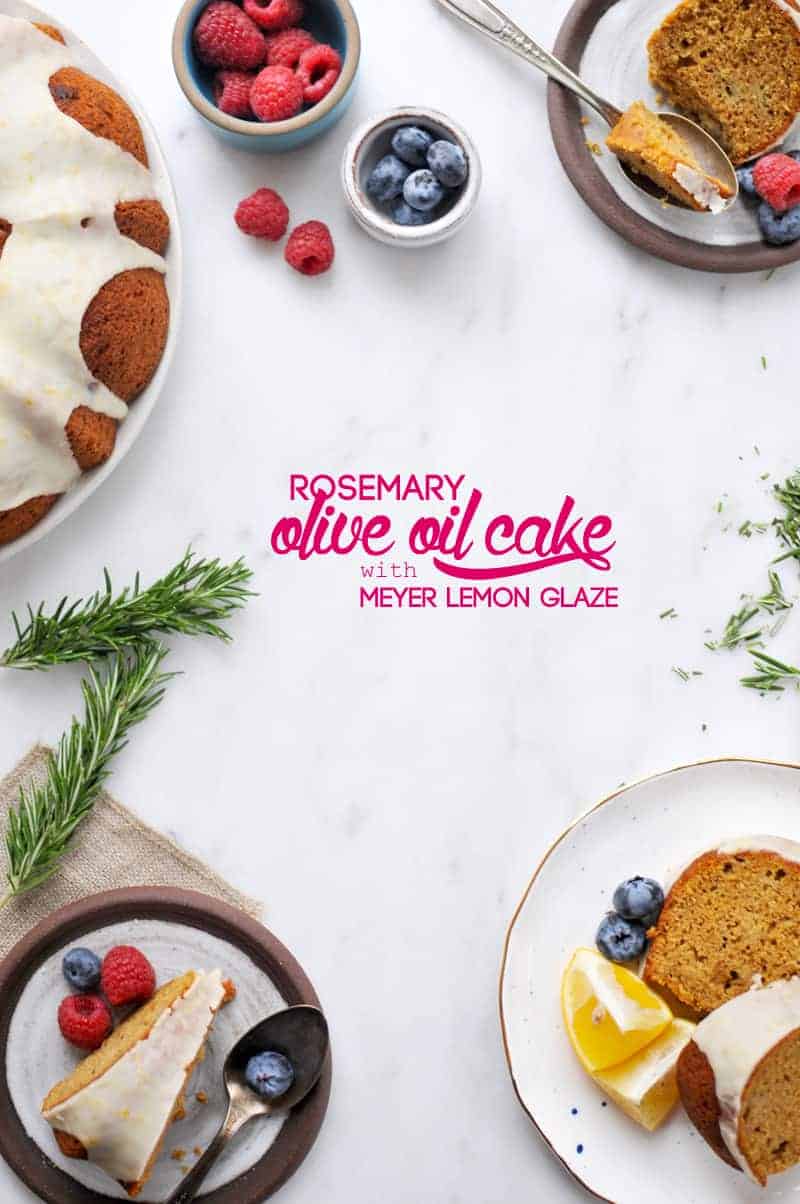 Hey lovers! I'm here! I'm practically bald! I'm making and eating cake! It's Valentine's Day!
Truth be told, the last couple of weeks were rough. I, it seems, am the complete opposite of a chemo badass. Rather, I'm a chemo wimp. A chemo wuss. A chemo weenie. I wouldn't wish that shit on my worst enemy. Trump administration included. IT'S THAT GNARLY. 
Given all of that, Chris, it seems, is saint of all saints. I know I've sung his praises before, but there's nothing like seeing your better half at their absolute.freaking.lowest and still being everything you'd be when they're at their best. Yes, in sickness and health, I know. I also know that shit is 100% theoretical. This shit is real life. And Chris has been present and mindful and whatever the word is for when every fiber of your being is dragging you under and the very presence of your person keeps the surface in sight.
If we celebrate nothing else this Valentine's Day, it's that I chose right.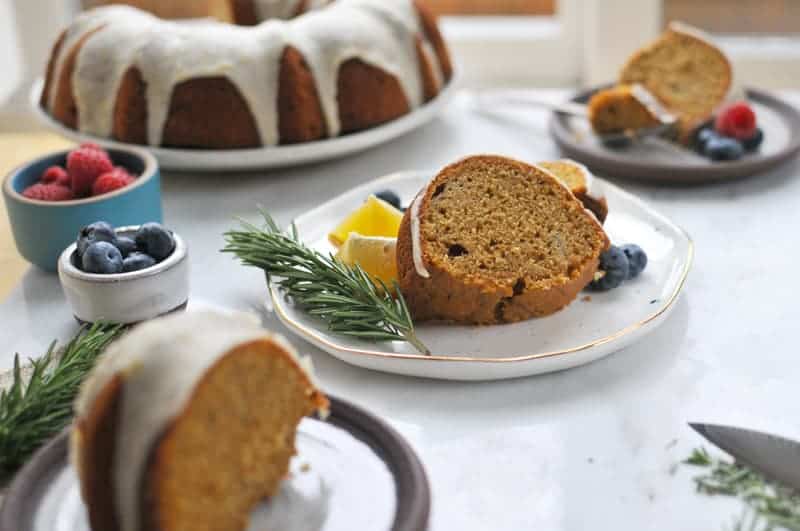 Ah yes, and cake.
This cake is a (very subtle) adaptation of the Easy Olive Oil Cake in my friend Kelly's new book Superfood Weeknight Meals, and it's the ideal not-too-sweet sweet for folks like Chris, who like their cake alongside a cup of coffee or tea — or folks also like Chris, who like their cake sliced two-or-three slices thick. It's earthy and sophisticated, slightly accented with grassy olive oil and rosemary's piney perfume and, best of all, beautifully simple. Ok, no wait: best of all, good for you! But also beautifully simple.
I made the most of a few gifted Meyer lemons by making a zippy lemon glaze to pour over the top, but in Kelly's original recipe, the cake is topped with a dark chocolate drizzle and crunchy, chopped walnuts — which, combined with the olive oil, basically makes for the (much more delicious) Bayer aspirin of cakes! And you can quote me on that. But don't quote Kelly, because she definitely didn't say those exact words. She did, however, write a bunch of more legit words about how incredibly easy it is to work 10 super accessible, tasty superfoods into every meal: avocados, lentils, sweet potatoes, quinoa, almonds, eggs, spinach, citrus, cauliflower, and, yep, olive oil. It's one of the handiest books I've held in my hands in some time. And did I mention the Breakfast for Dinner chapter? If SPAM was a superfood, this could be the story of my life.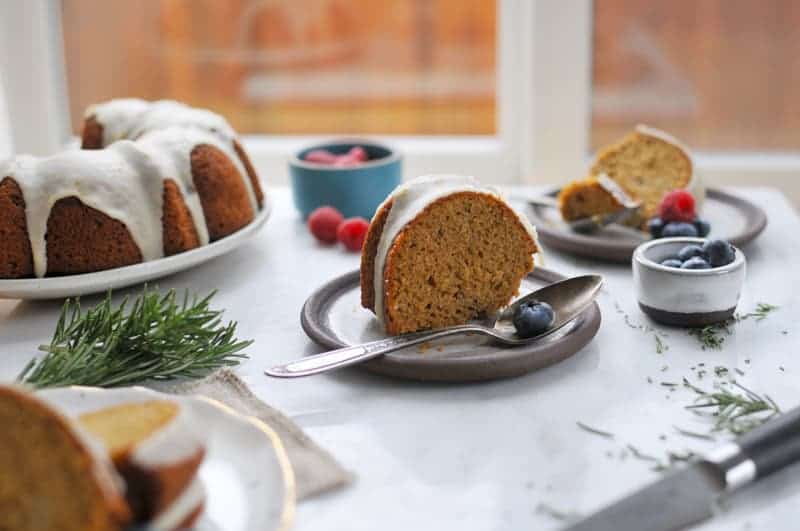 Congrats on what I know will become a favorite cooking companion in our kitchen, Kelly. Superfood Weeknight Meals is as beautiful as that sweet Babycakes of yours.
And to Chris: Happy Valentine's Day and forever hugs for seeing me through our greatest challenge yet. There's a steak dry-aging in the fridge with your name on it. ♥
xoxo,
Em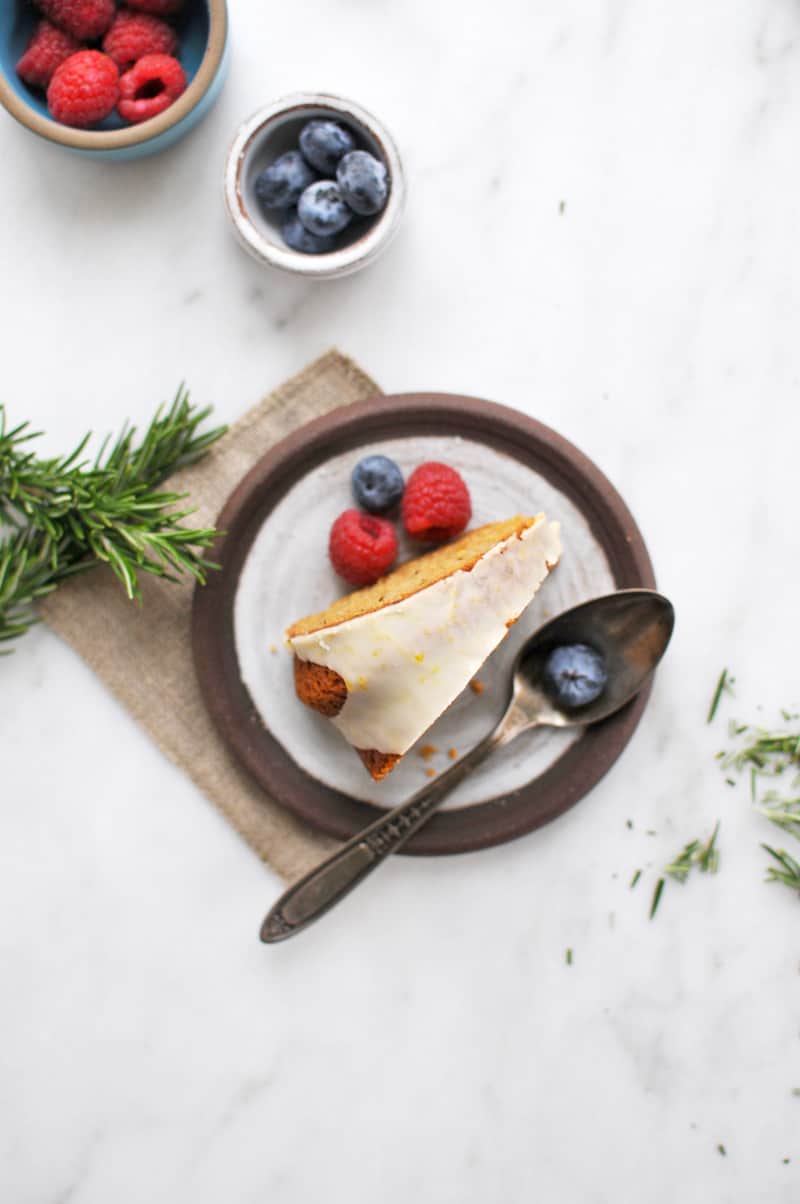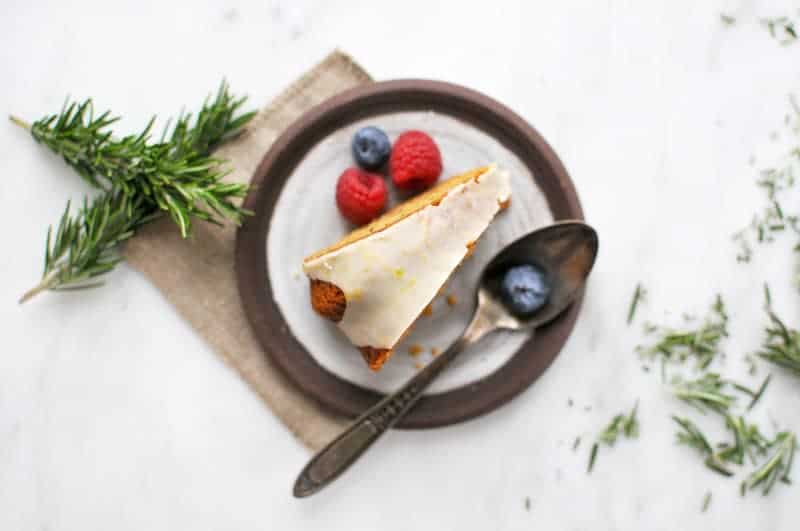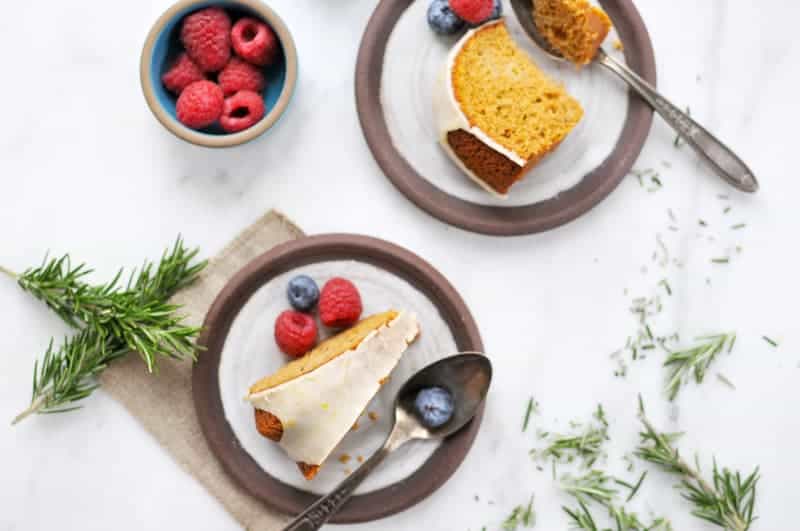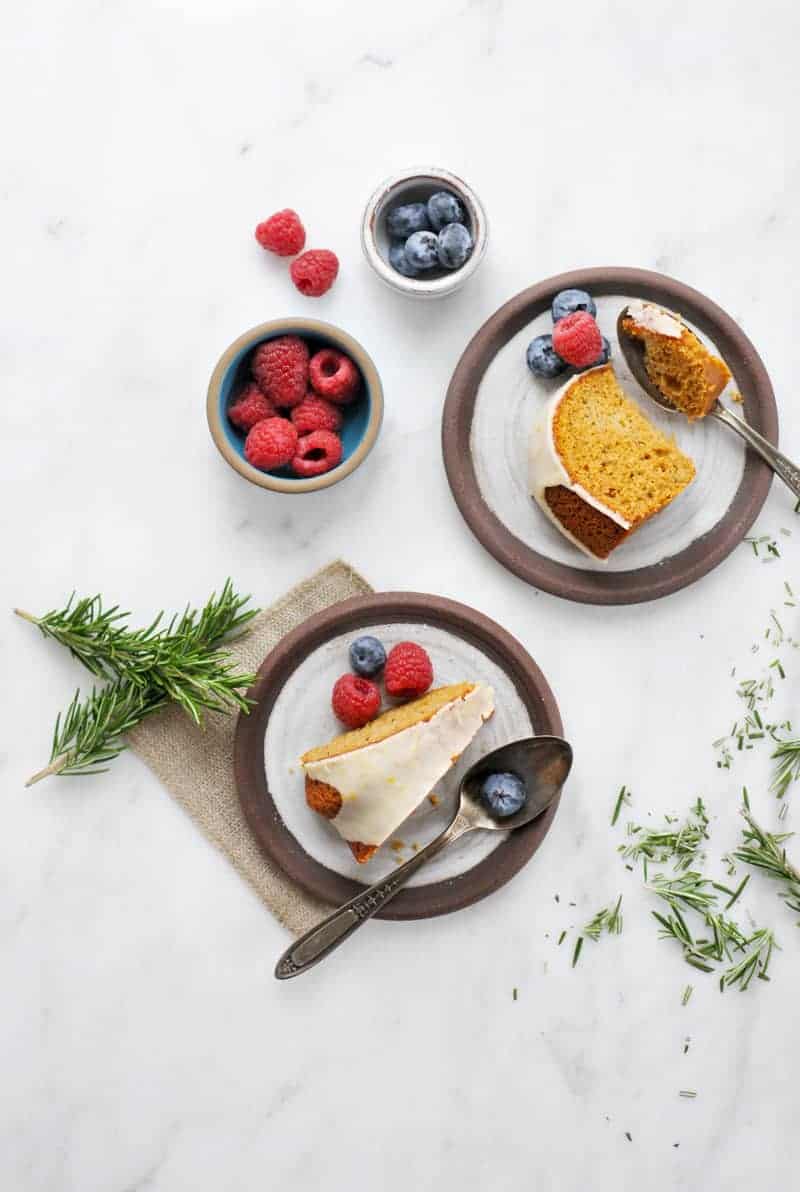 Rosemary Olive Oil Cake with Meyer Lemon Glaze
Ingredients
For Cake
2 cups gluten-free all-purpose flour
2 tsp baking powder
½ tsp sea salt
1 ripe banana
¾ cup extra-virgin olive oil
½ cup unsweetened almond milk
1 tsp vanilla
3 eggs
¾ cup coconut sugar
2 T fresh rosemary, finely minced
1 T meyer lemon zest
For the Glaze
1.5 cups powdered sugar
3 T meyer lemon juice
1 T meyer lemon zest
Instructions
Preheat oven to 350F. Spray a bundt pan with coconut or olive oil cooking spray.
In a large mixing bowl, combine the flour, baking powder, and sea salt. Stir to combine.
In a small mixing bowl, mash the banana. Stir in the olive oil, almond milk and vanilla.
In another small bowl, combine the eggs and coconut sugar. Using a hand mixer, mix for 2-3 mins on medium-high speed. Then, pour egg mixture into banana mixture and stir thoroughly to combine. Stir in rosemary and lemon zest.
Add wet ingredients to dry ingredients and stir until just combined -- do not overmix. Pour the batter into prepared bundt pan and bake for 45 mins or until the cake is golden brown and a knife inserted comes out clean. Remove from the oven and let cool for at least 15 mins. Flip pan onto a parchment-lined cake plate or cookie cooling rack set inside a rimmed baking sheet. Let cool completely.
When cake is cool, stir together glaze ingredients until smooth.
Spoon glaze generously over cooled cake. Allow glaze to set, about 2 hours, before cutting and serving. Enjoy!
Notes
To make the cake as written in Superfood Weeknight Meals: omit the rosemary + lemon zest from the cake recipe and top the cake as follows:

In a small saucepan, melt together ¾ cup dark chocolate chips, 3 T chocolate almond milk + 1.5 tsp coconut oil. Stir continually until melted. Drizzle melted chocolate over cooled cake. Top with ¼ cup chopped walnuts.
————————————————–
OH! before you go…
Like whatcha see here — or have a question, feedback, or recipe hack to share? Join The Pig & Quill convo by commenting below (I love, luv, lurve comments) and hang out with me on Facebook, Twitter, Instagram and Pinterest. And don't forget to subscribe to P&Q emails or add me to your RSS reader with Feedly or Bloglovin' so you never miss a post. x's & o's!