I've been posting a lot of on the food front lately, so while I take a quick time out to snap some pics of the dishes I've got lined up for later this week, I thought I'd instead give you a super quick glimpse at my weekend.
It was full of lovely people, lovely meals and lots of recuperative-yet-productive time, which I cherish through and through. (Productive time is recuperative time, to me. It's kind of sick and pleasing all at once.)
We celebrated our dear Emily's birthday.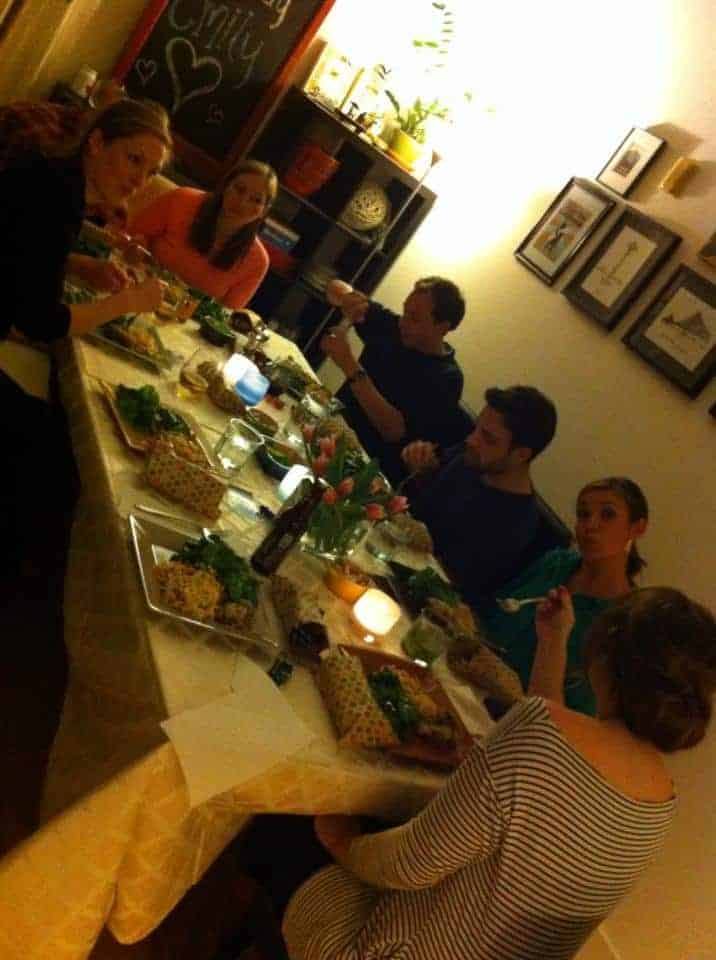 I ran a lot.
Like, more than 10 miles over the course of the weekend. Ok, so a lot for me. Ok, so a lot.
I shopped the schnit out of Trader Joe's.
How much do you love these little nuggets of greasy delight? This picture was taken to directly mock Lauren, whose TJ's in Virginia only stocks fried onions seasonally. SUCKA! But they also ended up in the Brussel sprout salad I'm uploading pics of as we speak, and it's fantastic. Mister-Boombastic-Fantastic.
I allowed the food in my fridge to see the light of day.
It was feeling a little Vitamin D-ficient. Stupid whiney fridge food. But Holy Moses, cooking in the light of day is a  bit of an indulgence, isn't it? Oh, and the food tastes like sunshine and rainbows, so that's awesome sauce. Evidence of this is on its way.
WE ATE RAMEN.
It was like Valentine's Day all over again. If bikes are Chris' concubines, ramen is my secret lesbian lover.
(Noodles = tresses) + (eggs = ovaries) = Ramen is a lady.
I bought these.
And these.
Ummm, and these.
(I'm really sorry about all these navels.)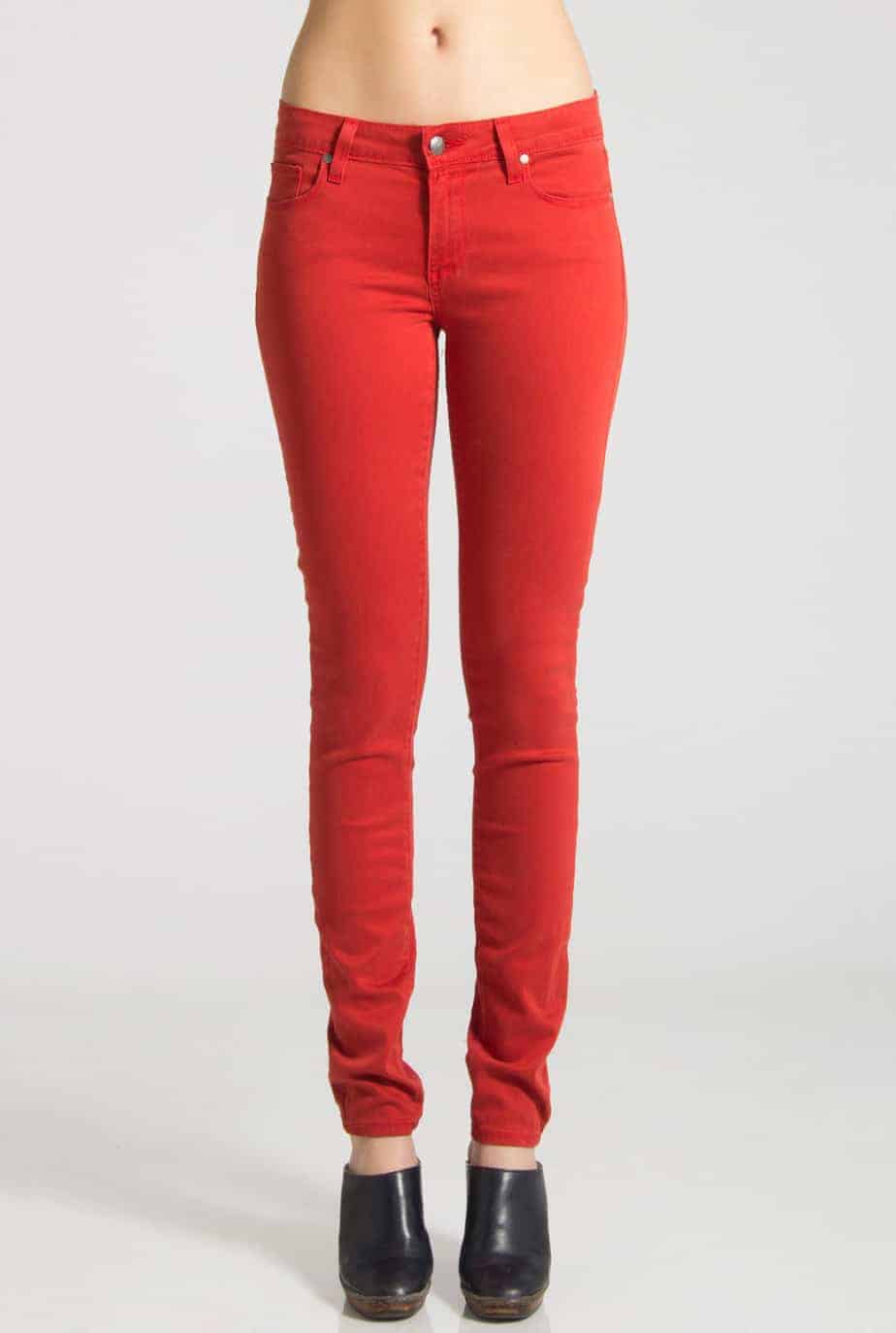 And then, because ohhemgeeeeee, I bought these.
Which are apparently too ugly awesome for the internet, so I had to snap a pic IG-style.
#FootSelfie #TooFugForTheWeb #TheyWereOnSaleYo #IHopeYouKnowImJoking #WaitNotAboutTheShoesAboutTheHashtags
Ahteeeeheeeheee, it was all on sale!
We brunched with The Friends with a Baby.
(The other Emily & her hubs Derek + Baby Vivi. Though I think at some point I told her I'd refer to her as The Emily with the Baby or The Fashion-Buyer Emily.) Have you been to Anne's Coffee Shop? I swear by eclair, it's got to be the only place on the whole freaking Peninsula where you can down a platter of perfectly institutional corned beef hash, extra crispy hash browns, poached eggs and two pieces of drippy-butter-laden raisin toast for under $9. UhMay.
And drank Clearly Kombucha for the first time.
Asian Pear and Ginger Berry FTW.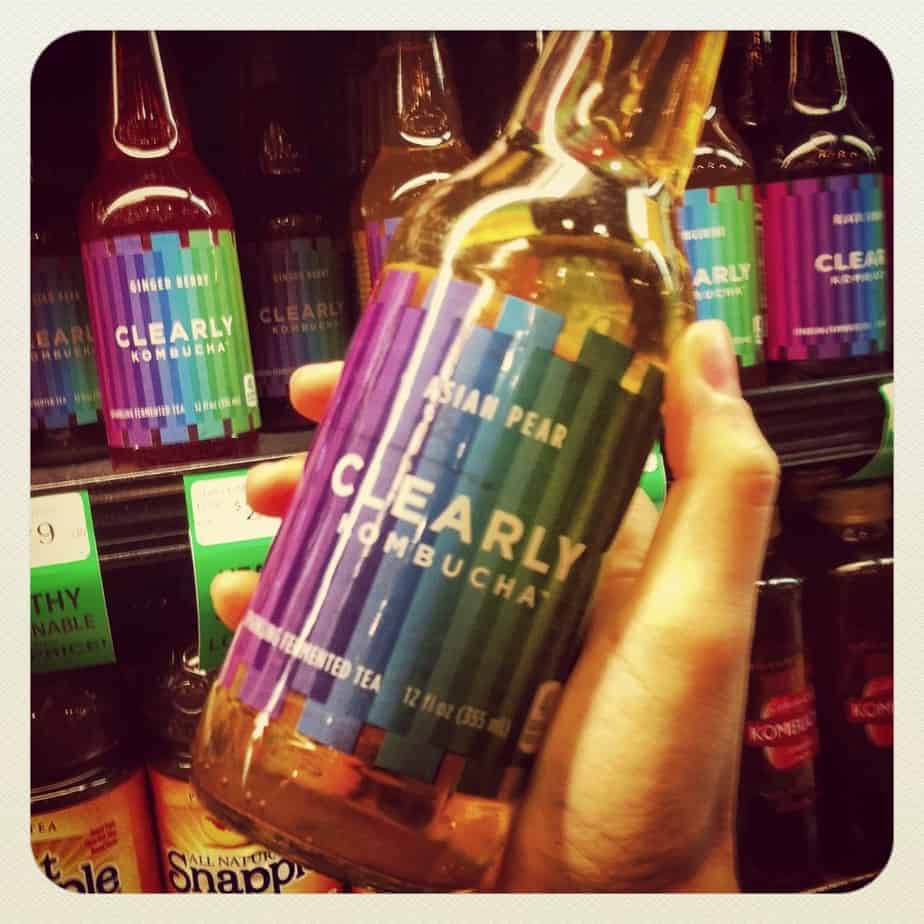 And rode bikes.
And ran bridesmaidly errands with my momma.
And cleaned out FOUR BAGS of clothing from my closet.
(Guilt from the shopping, I imagine…Did I mention it was all on sale?)
We drank Peet's new Matcha Green Tea Latte.
Unsweetened, it's kinda like wringing out dusty attic carpeting on your tongue, but in an almost ok way. You'll see what I mean. Sweetened it's crack in a paper cup.
Chris tidied up the garage…
…took major advantage of the Backcountry.com sale…
…did laundry, started our taxes…
(he's a good man)
…and mated with his two-wheeled rollie-hos at least four times. So a good weekend for him.
Oh yeah, and you guys, I cleaned the whole kitchen, like, foreelio.
Scrub the inside of the toaster oven clean. I swear, it's so clean, you could almost eat out of it. Harhar.
IT WAS ALL-CAPS-WORTHY AMAZING.
~ So, what'd the Dead President Fairy bring you? ~
🙂