Pan Fried Singapore Rice Noodles — a hearty, fast veggie-loaded bowl of curry-spiced pan-fried noodles reminiscent of a Curried Pad Thai. Totally satisfying and even better than take-out.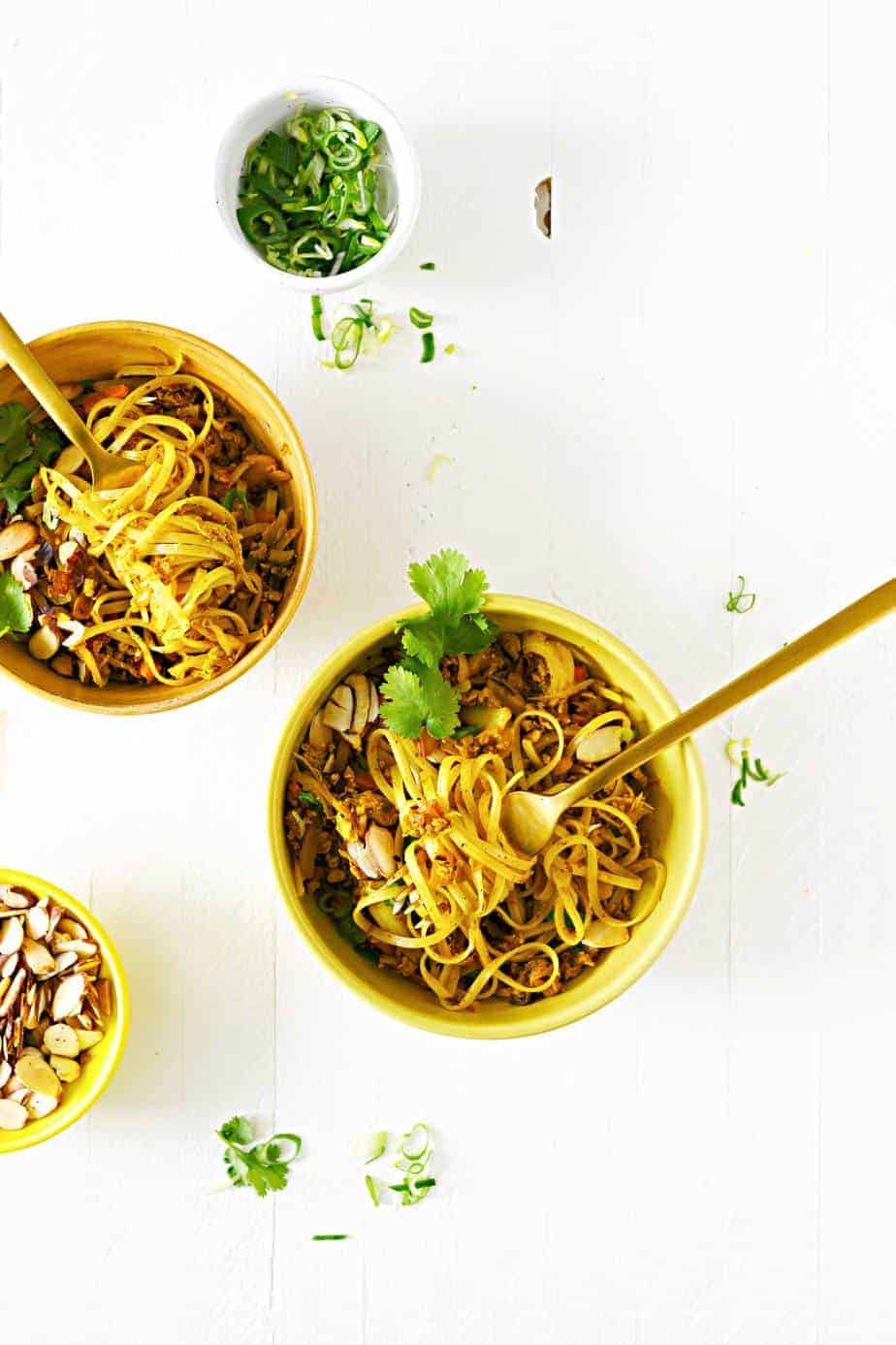 Hi guys! Happy New Year! Hope everyone enjoyed the heck out of the remainder of 2019. We gave ourselves a generous couple weeks' vacation from work and used the time to unwind at home — and it was so restorative. (We also found ourselves making this Shaved Brussel Sprout Salad with White Miso and Soy Eggs on repeat — it was the perfect hearty, plant-based respite from loads of rich holiday dishes.)
Like many folks out there, we're kicking off the New Year with the best of intentions. No real resolutions as of yet, but we're welcoming the opportunity to reset our bodies — and maybe even kickstart some new habits that will stick with us long beyond 2020. For me, that means moving my body a little more each day and finally trying to baby-step my way into a regular yoga practice (I'm about as flexible as a coffee table). I kicked off Yoga with Adrienne's new "Home" series, which eases you through 30 days of at-home practice, and I'm already enjoying the new sense of gratitude that accompanies committing 25 minutes a day to just…myself. (If you haven't tried Adrienne's practices before, they are so approachable, and she's just a lovely, entertaining being.)
On the food front, we're returning our gaze to lots of nourishing, plant-based meals. If you know me, you know that I'm a big advocate of all things in moderation, so again, not professing any major lifestyle changes here, but we're eating more mindfully, choosing foods that have a higher impact on nutrition and a lower impact on the planet when it makes sense.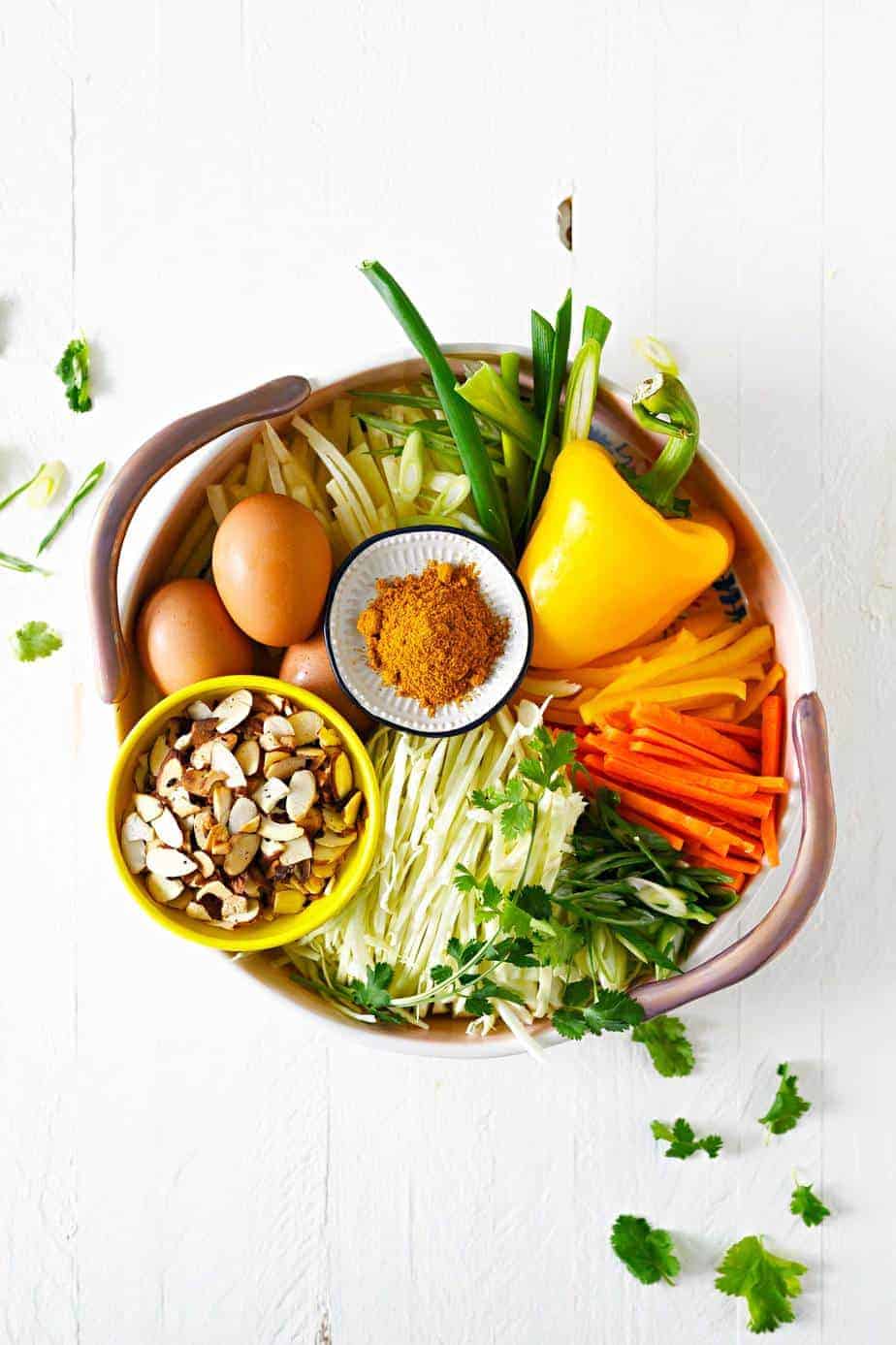 These Pan Fried Singapore Rice Noodles are a perfect example. They're loaded with veggies — ultra-flavorful cabbage, carrots, peppers, and herbs, that all become almost caramelized together in the pan — and tossed with sweet and savory curry spices and tender, satisfying rice noodles. If you grew up eating Singapore Rice Noodles in your favorite Chinese restaurant as I did, these hit all the right notes — and then some. Where traditional Singapore Rice Noodles use the thinner rice "sticks," I'm using the wider rice noodles more often associated with pad thai. They just feel more substantial against the backdrop of all the veggies. And in a move that also seems like a nod to pad thai, these swap the traditional shrimp or chicken found in traditional Singapore Rice Noodles for a scrambled egg. So maybe we're talking more of a Curried Pad Thai situation here? Regardless, it's an exceptionally hearty, satisfying meal with a definite take-out vibe that comes together in 20 mins.
Find more details (like what's sets these "curry" noodles apart — even folks who don't typically love curry will go for them!) and get the full recipe over on Nosh & Nourish for #yellowweek!. Oh! And scroll down for a peek of how these made it into Lana's lunchbox. She was a big fan, too!
Like the sound of these Pan-Fried Singapore Rice Noodles?
Be sure to check out:
Happy Wednesday, friends.
xo,
Em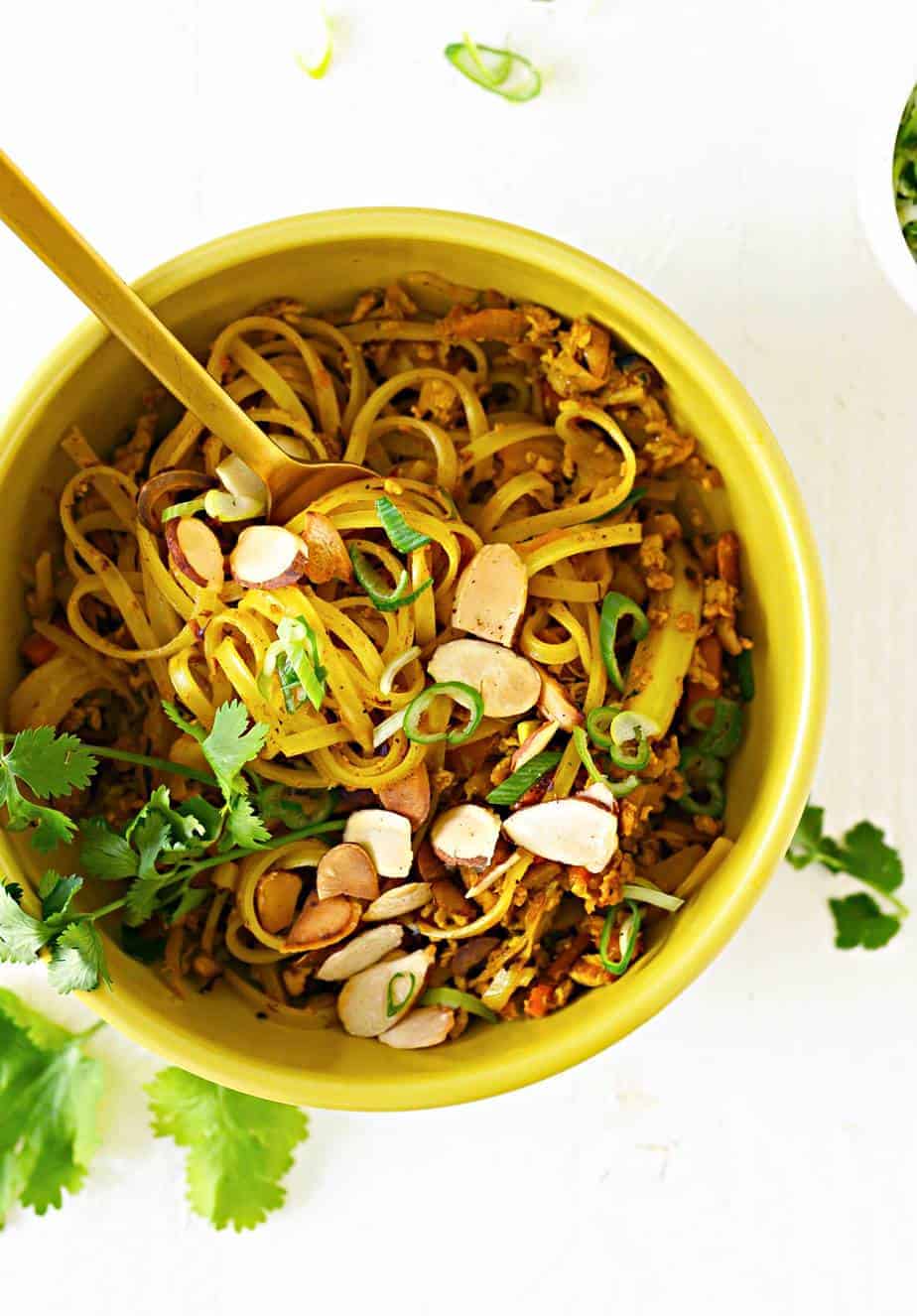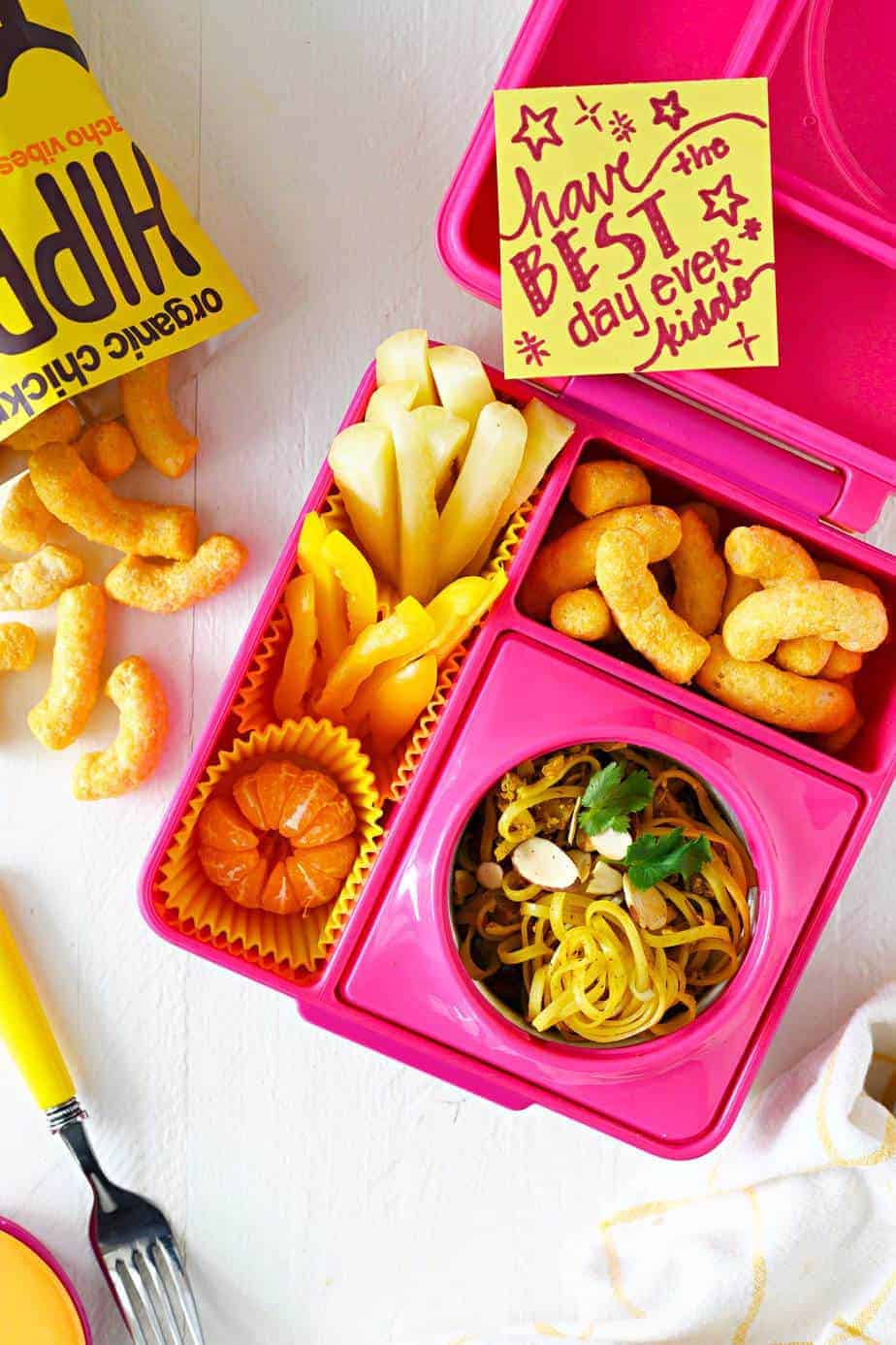 ————————————————–
OH! before you go…
Like whatcha see here — or have a question, feedback, or recipe hack to share? Join The Pig & Quill convo by commenting below and hanging out with me on Facebook, Twitter, Instagram and Pinterest. And don't forget to subscribe to P&Q emails or add me to your RSS reader with Feedly or Bloglovin' so you never miss a post. x's & o's!