First off, a moment of gratitude for your unwavering acceptance of my unconventional post yesterday. In a world that keeps insisting it's reached its quota of hope, you make me happy to be human. Ok, on with the show.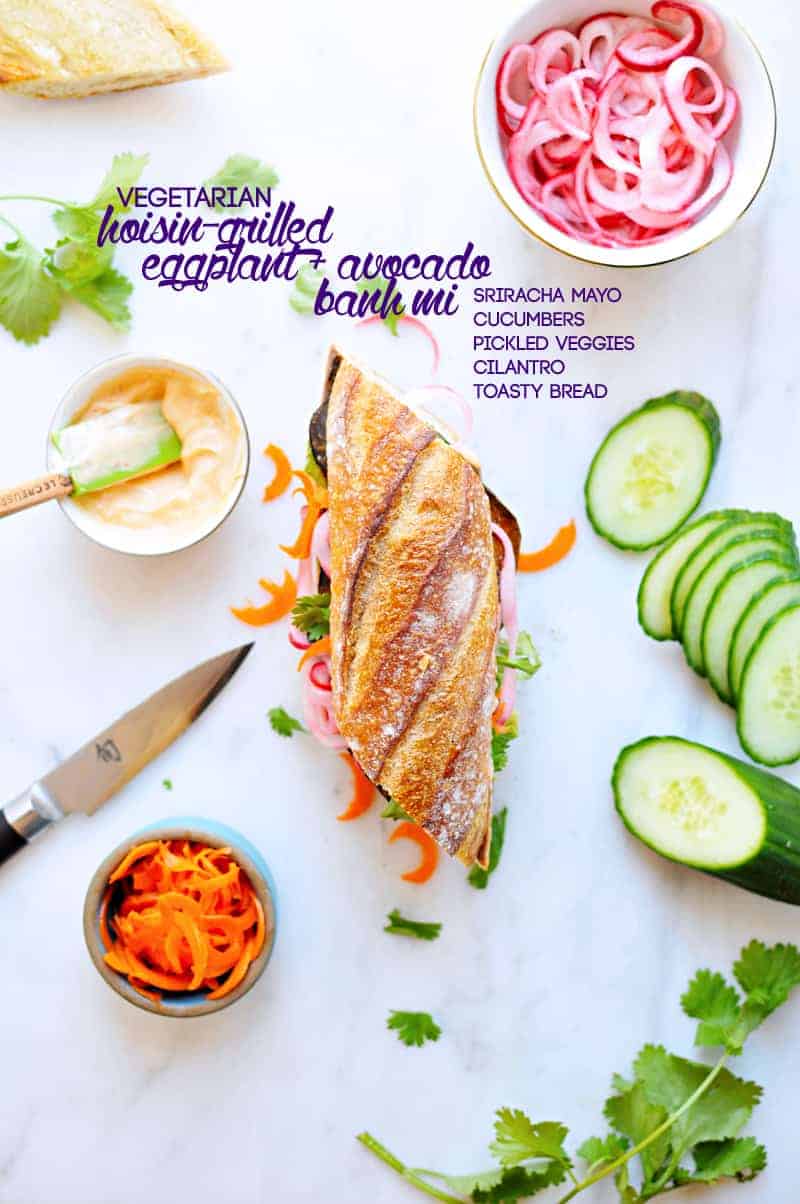 I'm just going to start this off by saying how disappointed I am that the eggplant emoji has taken the dirtiest of turns. Seriously, all I wanted to do the whole time I was teasing this post on social media was string together about a billion heart and hearty-eye emojis with the eggplant emoji, backwards and forwards and backwards again. But I can't do that, now can I? Not without the whole world thinking I'm in love with getting diddled every which way. So thanks, wang lovers, for mucking that up for me. What a bag of dix.
get it?
Let's talk about this bánh mì.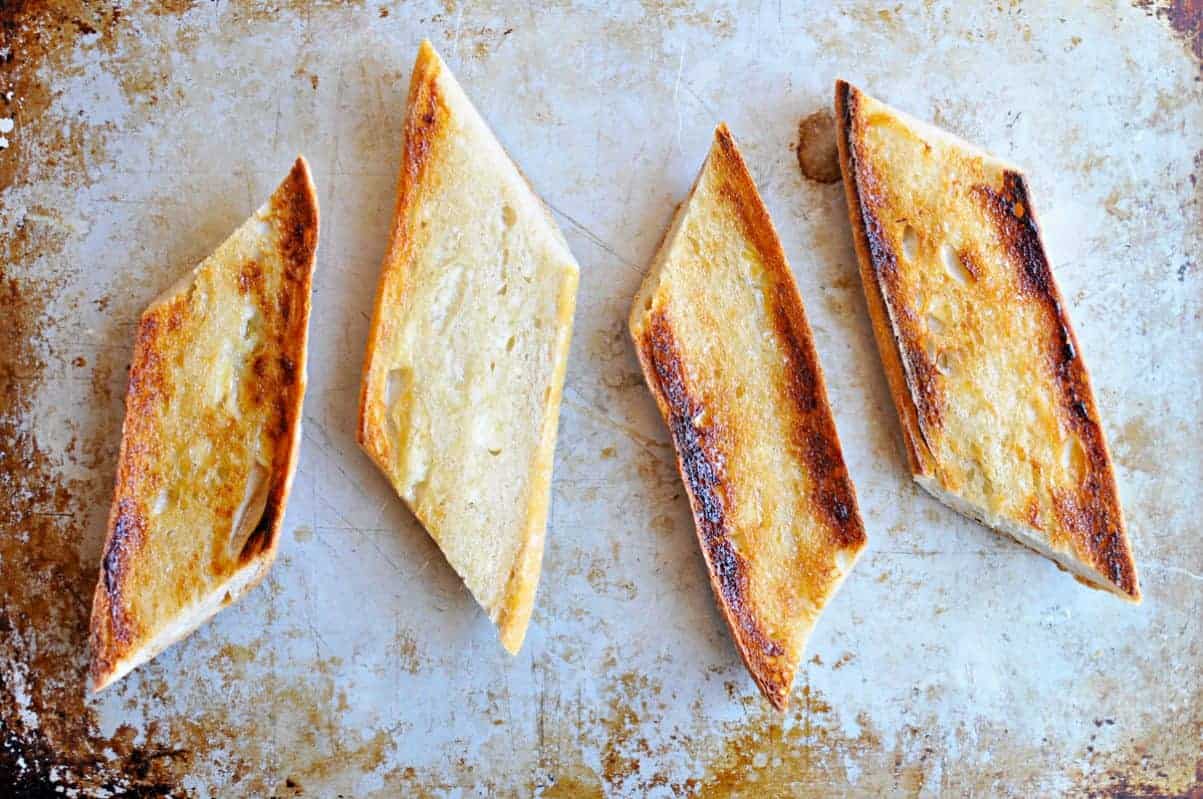 It's simple. It's summery. Salty and sweet. Crunchy and creamy. Warm and cool. A veritable juxtaposition of all the typical food adjectives that are, uh, juxtaposable. And the eggplant. The Eggplant. I know there are some of you out there who have completely written off eggplant as a bland, or maybe even itchy (more on that here), nightshade of questionable character. And I won't promise I can persuade you differently with but one not-even-that-original recipe. But try these two words on for size:
Hoisin-grilled.
Oh shit. Feels nice, right?
Sticky-sweet, saucy and smokin' hot?
Maybe it's time for that eggplant emoji after all. 😉
You can find the recipe for these most-summery sammies (and even more eggplant musings!) in my contribution to Hither & Thither's In Season column today.
Happy Tuesday, kiddos.
xo,
Em
ps – Oh snap, I'm finally snapping! Behind the scenes stuffs, naptime confessions, sneak peeks of rad GIFs like thatta one down thurrrr ↓, yay! Check me out: @thepigandquill.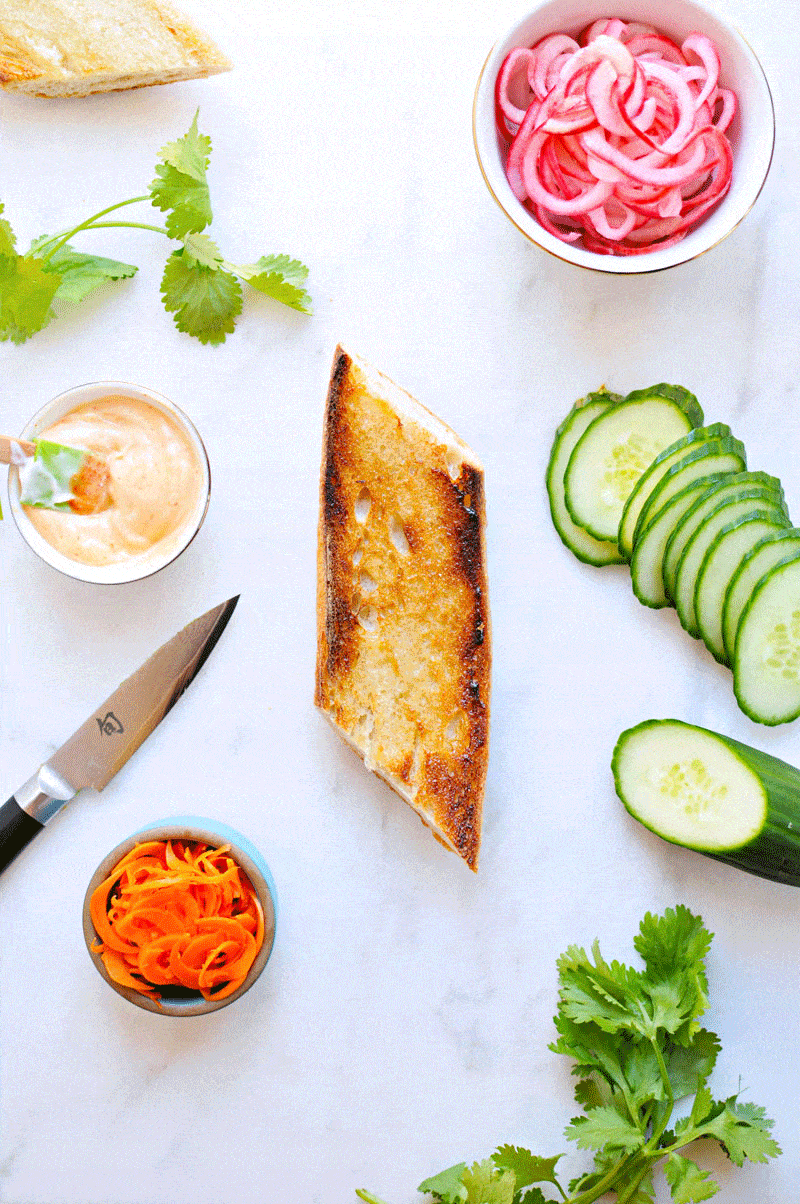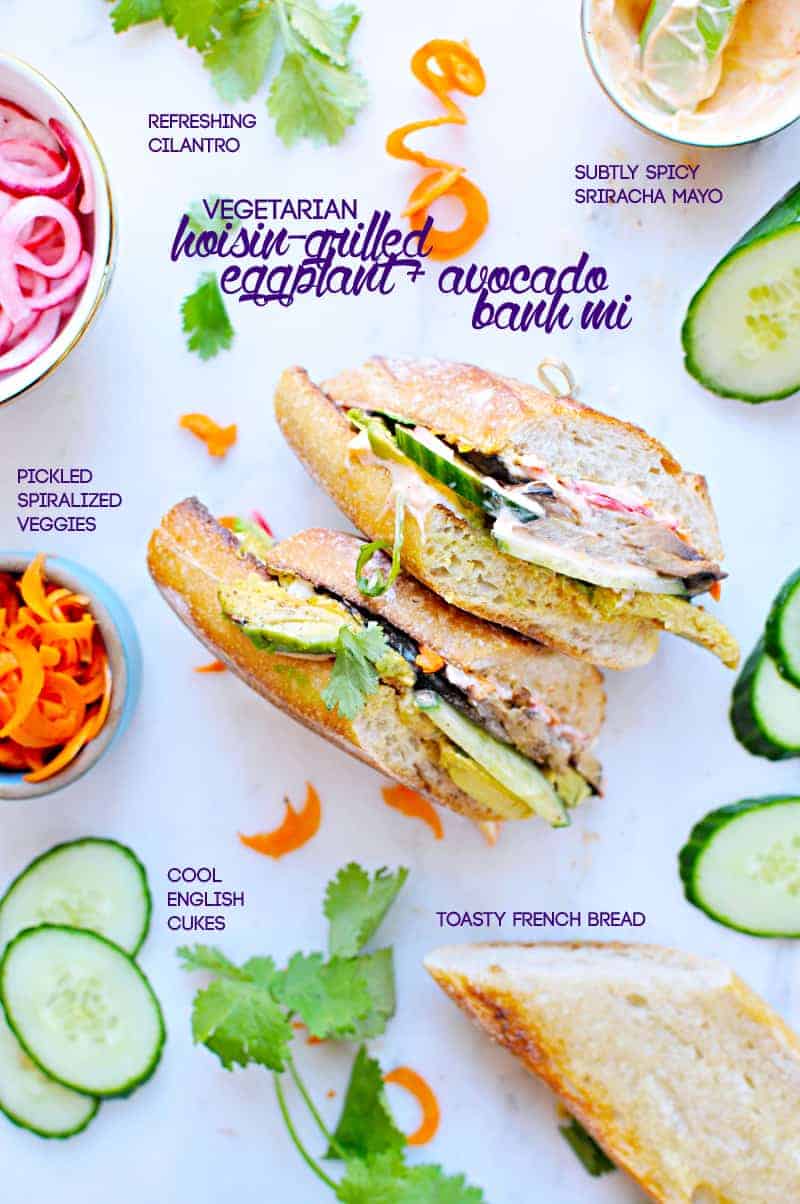 Oh, um, you're still here. Hi. I know this is where the recipe usually goes, but today's it's over on Hither + Thither. See ya there!
————————————————–
OH! before you go…
Like whatcha see here — or have a question, feedback, or recipe hack to share? Join The Pig & Quill convo by commenting below (I love, luv, lurve comments) and hang out with me on Facebook, Twitter, Instagram and Pinterest. And don't forget to subscribe to P&Q emails or add me to your RSS reader with Feedly or Bloglovin' so you never miss a post. x's & o's!