Happy Friday, loves! The haps, the haps, what's the haps. Let's seeeeeeee…
I'm pretty sure I'm in labor at least once every five minutes. We oxy cleaned our sheets last night, and it's not like they look any different, but I feel like they must be so, sooooo clean, because Billy Mays wouldn't do me wrong, you know? I want to eat everything ever made with potatoes, melted cheese or pastrami. (The latter two drove my desire for this ridic Reuben Mac, which I have eaten for breakfast thrice this week.) We installed a carseat and I only hyperventilate a little every time I see it in the rearview mirror. I ripped through the entire season of Bloodline in maybe four days. I only kinda half liked it until the middle when I kinda sorta more liked it and then the last two episodes I was full on Clear Eyes Full Hearts Can't Lose sucked in. Coach Taylor 4Ever+Always. We bought like a zillion cloth diapers and in addition to being the cutest things I've ever seen, they also make me wanna poop myself with nerves, so I'm thinking adult cloth diapers are probably where all the big maternity money is hiding. Oh yeah, and I'm pretty sure I'm in labor at least once every five minutes. Oh wait…
Friday links!
Funstuffs:
Foodstuffs:
Playing catch-up? Here's what you might have missed these past few weeks on the P&Q:
Ok, folks, go getchur weekend on! ♥
xo,
Em
p.s. Header pic is a Hwy 1 snap from our staycation last summer. 🙂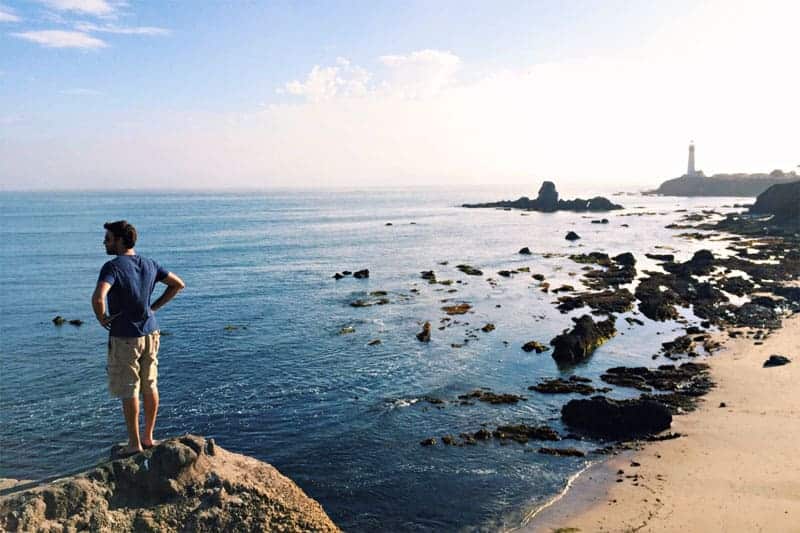 ————————————————–
OH! before you go…
Like whatcha see here — or have a question, feedback, or recipe hack to share? Join The Pig & Quill convo by commenting below (I love, luv, lurve comments) and hang out with me on Facebook, Twitter, Instagram and Pinterest. And don't forget to subscribe to P&Q emails or add me to your RSS reader with Feedly or Bloglovin' so you never miss a post. x's & o's!