Oh hai, it's Friday and I'm actually publishing a post. Been a while since that's happened. Good thing I never committed to a schedule for this Friday links bidnit, right? Whoopsiepoopsie.
Is it normal to be eating curried chicken salad straight from the mixing bowl for breakfast? How about using TJ's Everything Crackers as a utensil — are we all on the same page there? Can we talk about the anxiety associated with prepping a grocery list for an approximate butt-ton of freezer meals meant to see us through the first few sleepless weeks of baby-on-the-outside-ness?? (P.S. I'm about the last person you should probably trust to do freezer meals, so I'm leaning pretty heavily on Jess' experience for support…) I feel like red-sauced stuff is going to make a lot of appearances. Also meatballs. Probably taters. Is it problematic that I'm planning disproportionately heavy meals with no regard for the fact that it could be summer by the time we get around to eating them? Who doesn't like a casserole in June?
I bet you weren't expecting this interrogation.
Ok, but one more question. Have you nominated your fave food bloggies for Saveur's Blog Awards yet? If not, it only takes a minute. It doesn't even have to be my blog, you guys. (Although…) There's so much stinkin' talent out there deserving of your acknowledgement. Do it, do it, do it! ♥
Friday links!
Funstuffs:
Foodstuffs:
And in piggy archives, here's what you might have missed these past few weeks:
HAPPY FRIDAY! ♥
xo,
Em
P.S. Header is a snap of a snap of the Palau de la Generalitat in Barcelona!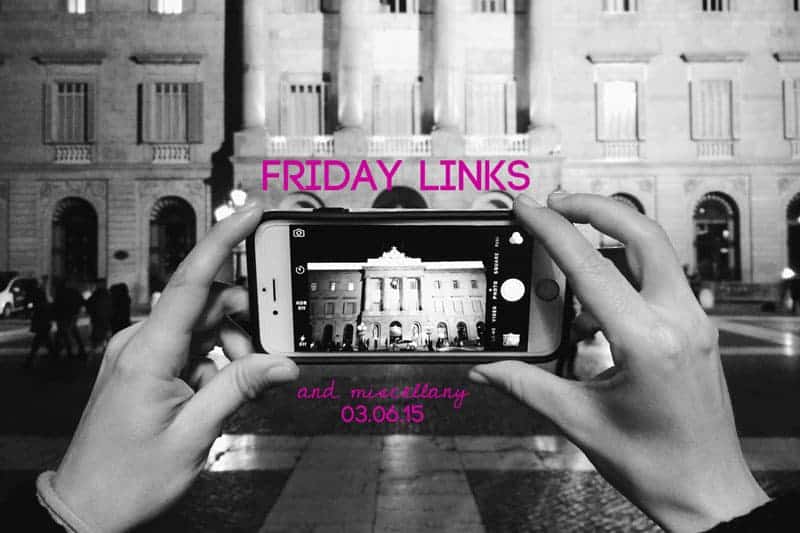 ————————————————–
OH! before you go…
Like whatcha see here — or have a question, feedback, or recipe hack to share? Join The Pig & Quill convo by commenting below (I love, luv, lurve comments) and hang out with me on Facebook, Twitter, Instagram and Pinterest. And don't forget to subscribe to P&Q emails or add me to your RSS reader with Feedly or Bloglovin' so you never miss a post. x's & o's!