Herbed Pineapple Limeade: a refreshing, sophisticated and super easy drink, perfect for summer entertaining and parties year-round.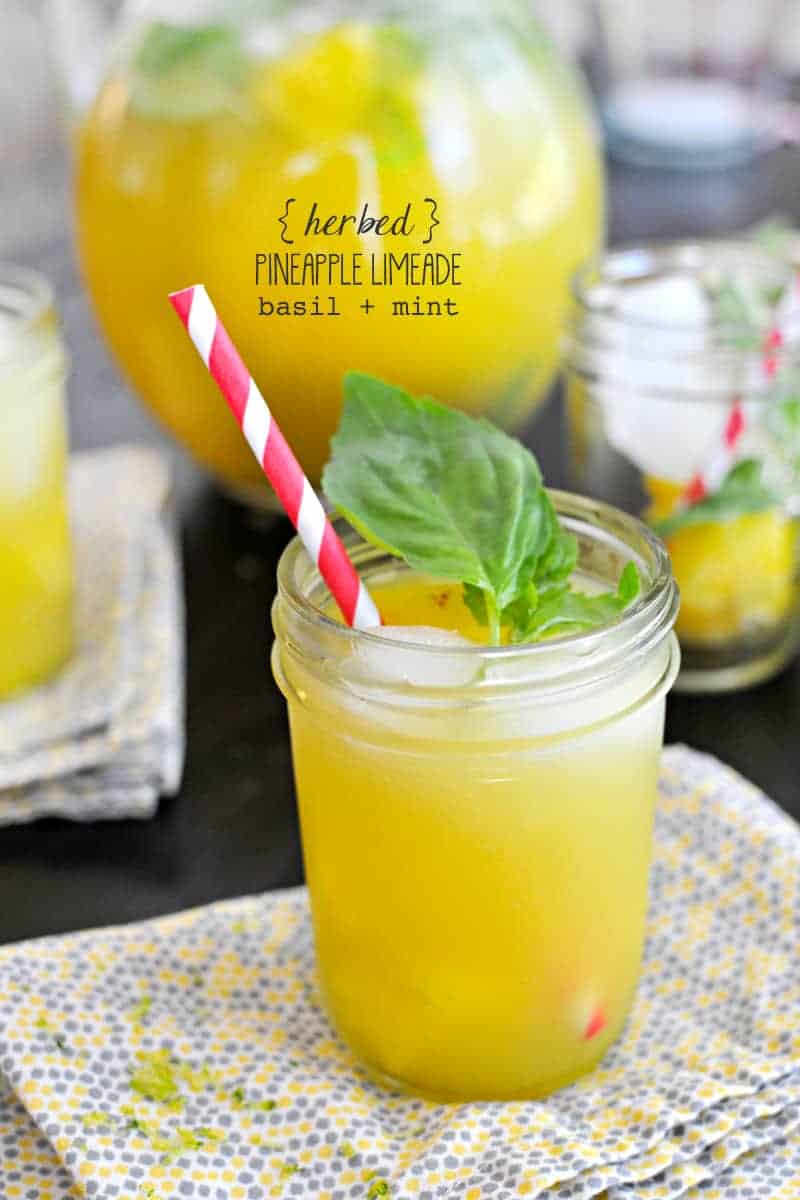 Oh haaaay guys, hope you're all doing dandy. Dunno about you, but it's #SoLetsPigOut Day 2 over here and I'm feeling stoked. Not only did I LOVE meeting some of the new friends that Gina sent over yesterday, but we're talking cock/mocktails in today's post — and more freebies for youbies. Until I managed to muck things up with the word cock back there, they were looking pretty good, wouldn't you say?
In case you missed #SoLetsPigOut Day 1, this week I've teamed up with Gina from So…Let's Hang Out to bring you guys a virtual riot of summer fun and highly potluckable recipes.
Yesterday, we brought you Sticky BBQ Korean Chicken Wings. And remember that time I interviewed Gina and she told us she'd totally boink Garfield the cat? (Wait, that's not how it went…) And then SHE interviewed ME and I was 100% normal and made no mention whatsoever of my affinity for Ginuwine and cheap ranch dressing? That was yesterday tooooo.
So many fun times and that was just Monday! But enough living in the past.
Let's talk Tuesday. Who's thirsty?
How to make Herbed Pineapple Limeade
This sunny little bevvie is the first thing Gina and I whipped up when we #TotallyPiggedOut at her house a few weeks ago. It was ninety degrees outside and the backs of my legs were sweaty from the drive over. I maybe had a little damp armpit going on and more than a little social anxiety over the 19 bags of luggage I brought with me for an eight-hour shoot. Drinks were high on the agenda.
Citrusy drinks. With pretty green herbs that taste like fancy.
Truth be told, this Herbed Pineapple Limeade is really more of a Lime Pineappleade — but that sounds about as slick as sandpaper, right? So I took some creative liberties. In the end, it's as simple as sweet pineapple juice tarted up with fresh lime juice and zest, generous handfuls of cooling mint and basil and an effervescent topper of bubbly water. I mean, maybe you want to put some booze in it, and who am I to say no?
A little tequila?
Teh-kwee-lah?
Tuh-kill-yuh?
You can tell me to stop any time.
xo,
Em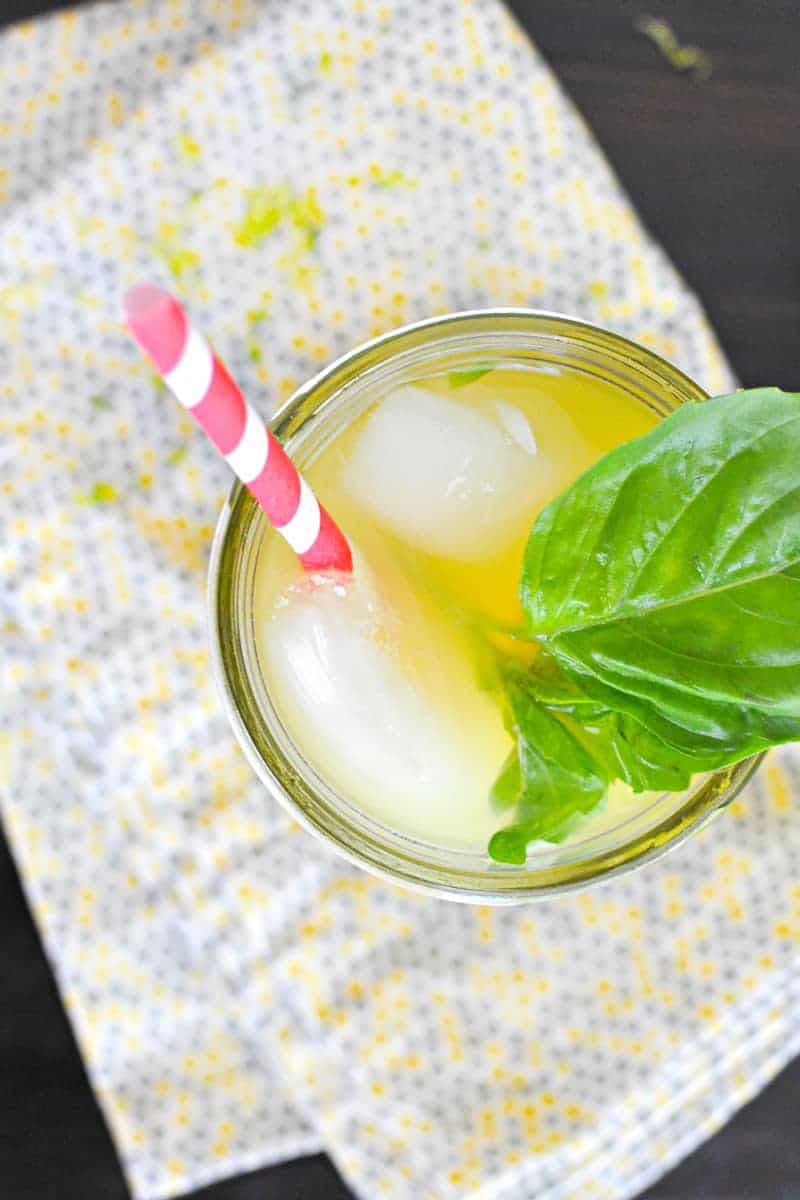 Fizzy Herbed Pineapple Limeade
Herbed Pineapple Limeade: a refreshing, sophisticated and super easy drink, perfect for summer entertaining and parties year-round.
Ingredients
5 cups pineapple juice
juice of 5 limes
zest of 2-3 limes
large handful basil (plus extra for serving)
large handful mint (plus extra for serving)
bubbly water (about 2-3 cups)
lotsa ice
Instructions
Muddle basil, mint and lime zest in the bottom of a big ol' pitcher. Add a couple cups of ice. Pour over lime and pineapple juices, plus bubbly water to taste. (We did about 2.5 cups.) Stir things up with a wooden spoon and feel like kind of a badass Southern lady (or dude) or something. Serve in summery little glasses over (more) ice topped with a couple herby sprigs and a squeeze more lime. Enjoy!
Notes
I love Trader Joe's pineapple juice because it's pineapple juice and nothing else and involves exactly zero battle time cleaning hoards of pineapple pulp out of your juicer. Feeling more cocky than mocky? Scale back on the bubbly a smidge and spike the pitcher with your favorite clear booze: tequila (hello, salted rim!), rum (hello tiny umbrella!), vodka (hello fishbowl dranks from college!), etc. 🙂
————————————————–
OH! before you go…
Like whatcha see here — or have a question, feedback, or recipe hack to share? Join The Pig & Quill convo by commenting below and hanging out with me on Facebook, Twitter, Instagram and Pinterest. And don't forget to subscribe to P&Q emails or add me to your RSS reader with Feedly or Bloglovin' so you never miss a post. x's & o's!