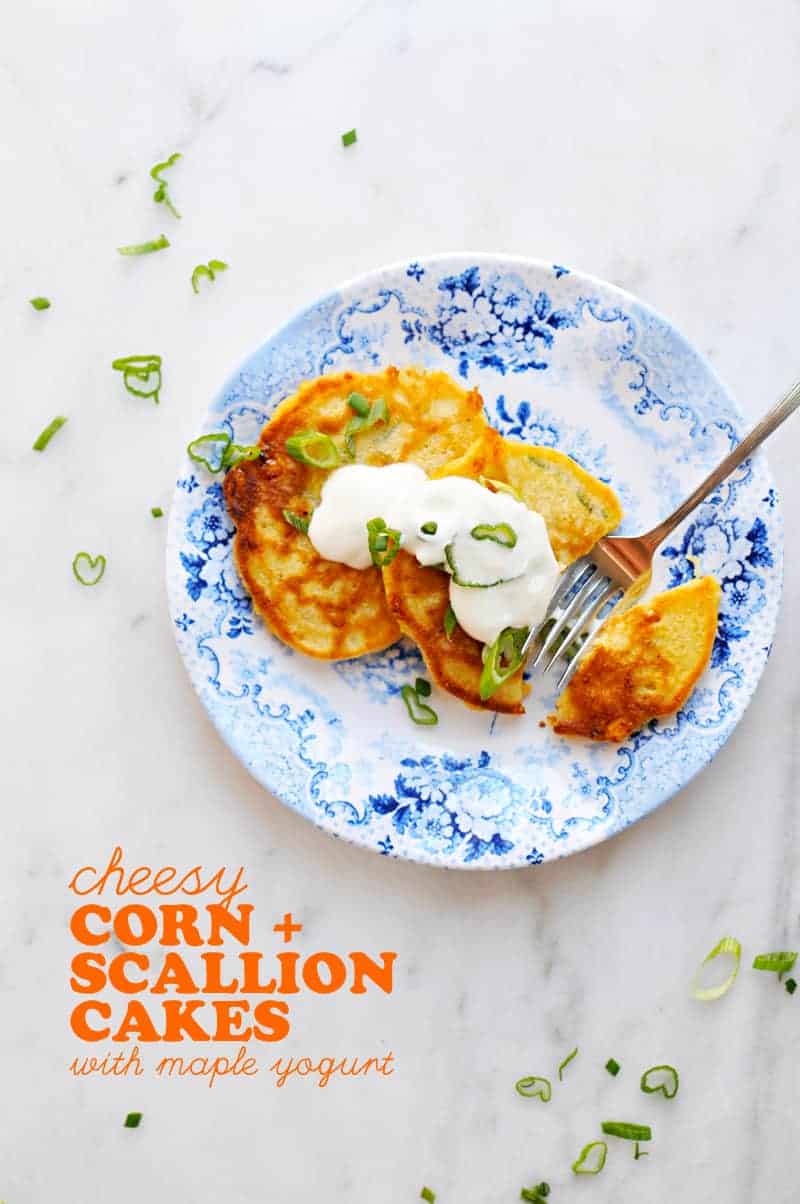 This weekend was a reminder of a lot of things.
That the Bay Area isn't exempt from the effects of climate change.
That Chris and I have about the most generous and supportive parents that exist outside of the Hallmark Channel.
That Lana is at such an enjoyable age, despite the seven times a day she basically tells me to STFU.
On Friday, my in-laws and I scooped up the bug and took her to the beach (where the water was still characteristically ice-cold despite the 90-degree temps), and suddenly this little girl emerged before my eyes, all legs and sandy bottom and wispy mullet. She is so unbaby-like these days that part of her bedtime routine is to pretend to be a baby, in which she "cries" for momma, asks for milk (water) and tells us she needs a fresh diaper before bed. (This is perhaps the only area where she is still, somewhat, a baby, as potty training has been spotty, at best. My fault, not hers.)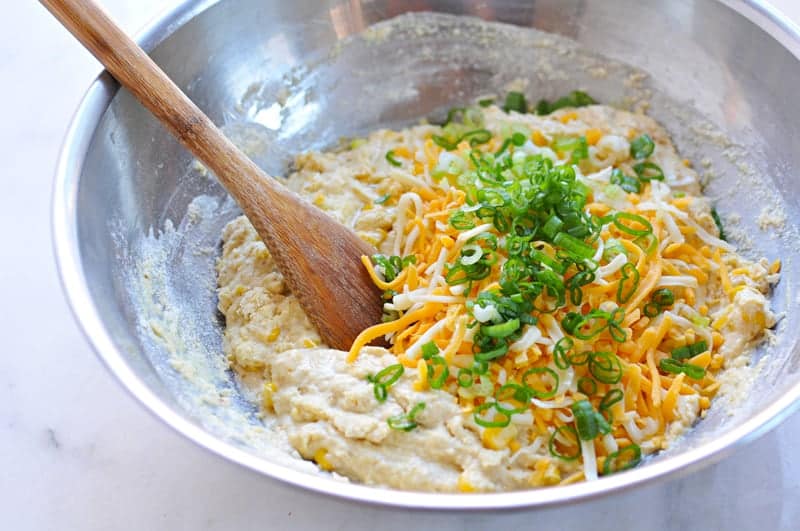 At the beach, we formed many a crumbly staircase in the sand, watched our footprints dissolve into sea foam, ate peanut butter and jelly sandwiches cut neatly into quarters, and basically lived the dream promised by B&W-photos-that-come-with-the-frame everywhere.
It was such a different experience from the beach trips we made this time last year, or even six months ago. I'm not sure if the thin veil of "depression" (not to be confused with Depression) that has always tinged my motherhood experience is finally lifting, or if this day was just brilliant in contrast to the clouded uncertainty of the past few months, but I had fun. And not in that bullshit "my kids are having fun so I'm having fun" kind of way that characterizes most of the good times had by a stay-at-home-mom.
I actually enjoyed myself. Me.
And when I stopped to consider many of the things we've done with Lana lately, I realized this mild elation is becoming the trend.
Our Sonoma weekend over the Fourth. Yesterday's excursion to the Bay Area Discovery Museum. Even sitting on the floor and playing Duplos ("doops" — we are more. obsessed. than ever.), I find myself not wanting the experience to end. Not wondering if my phone is silently pinging where I left it on the kitchen counter. Not checking my watch every five minutes.
Ok, I still check my watch every five minutes.
Every two minutes.
But I think I'm done wishing that we could have "put her back in" at some point along the line. Even as she develops more, uh, personality, let's call it, I find myself enjoying her company as much as I do her general existence. I know she'll test me and try my patience, but I like to pretend it's because she's figuring out how to do her own thing, how to assert herself, how to establish some independence.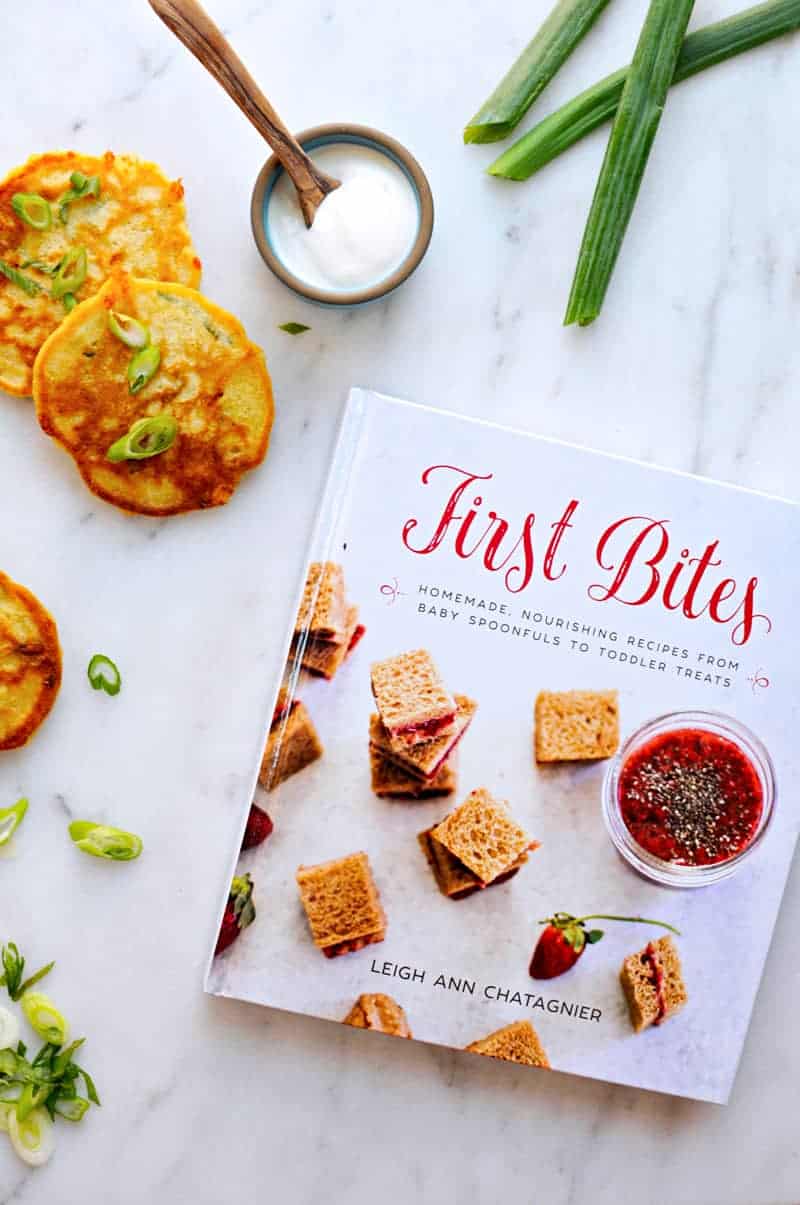 Which is fun delusion to maintain, because tomorrow we start preschool.
So while I spent the first half of this post convincing myself that I've got my shit together — that things over here are starting to, if not normalize, at least gel, tomorrow I'm basically pressing reset. Throwing everything I've come to love about our routine, and our time together, out the window. And taking my kiddo to school at the exact time she would normally be napping.
Oh, and did I mention I'm going with her? Just when you thought preschool was code for freedom, we chose a co-op.
Hi. I'm Emily, and I'm a Modern Day Hippie.
Fortunately, Lana and I are both irrationally excited, Lana because she toured the school once and they have not one but three of the exact same baby doll she adores at home, and me (I?) because adult interaction during daylight hours is sorely underrated, and co-op'ing is nothing if not paying for new mom friends.
I hope they like me.
These Cheesy Corn + Scallion Cakes from Leigh Ann Chatagnier's second cookbook First Bites: Homemade, Nourishing Recipes from Baby Spoonfuls to Toddler Treats are one of the things I intend to use to bribe our new classmates into liking us. To invite us to eat at the proverbial Cool Kids Table. And then the literal Cool Kids Table. (I know I shouldn't reinforce the idea that these things exist, but c'mon…) It's not my Snack Week this week, but when it is, you can bet that — in addition to my assigned graham crackers and sunflower butter — I'll be slinging a tray of these hefty babes, loaded with fresh corn, mild green onions and a healthy handful of sharp cheddar.
They're perfectly decadent fresh from the pan, with crisp, buttery edges, but they're even more convenient when frozen and reheated in the toaster oven for a quick snack or an even quicker lunch. I tucked one into my purse this weekend, and Lana happily ate it at room temp while we drove around town. And unlike many of the homemade, on-the-go snacks we tend to turn to (read: date bars, dried fruit leathers, "healthy" cookies), these are satisfyingly savory and an easy "snack meal" when paired with fresh fruit and a handful of crunchy sugar snaps.
Punchline: we like them. A lot.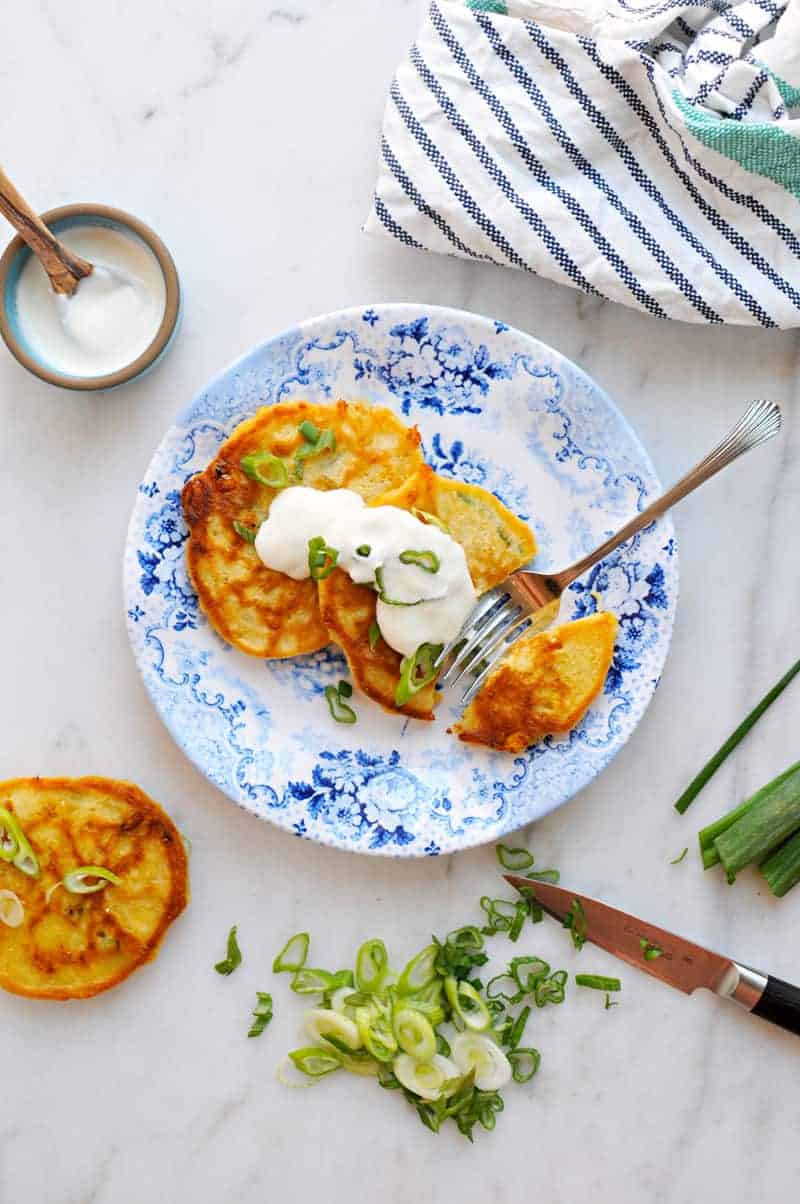 And unsurprisingly, these little cakes are but one of the many recipes from First Bites that Leigh Ann may very well have intended for babes (the book is divided into sections for babies, toddlers and even simple, nourishing eats for time-starved mommas) but that I'd gladly make for myself, for Chris, for company. Joining this roster: Roasted Curry Coconut Carrot Fries, Spinach and Lentil Fritters, and sticky, hoisin-glazed Asian Chicken Meatballs. And for the wee ones, the babes who are still in slurping mode: Turnip Leek Mash, Vanilla Ginger Asian Pears, and Roasted (!!!) Blueberries with Greek Yogurt, just to name a few. Cover to cover, it's such a thoughtfully assembled, one-stop shop for feeding humans of all sizes, from a fellow momma who I've so enjoyed getting to know personally over the past year (the internet makes the world fantastically small) and who has so clearly poured her heart and intuition into one of the few books I'd recommend for feeding your littles. Congrats on another lovely title, Leigh Ann. ♥
So, now.
Here's to a week of cooler temps.
Thick, cheesy corn cakes.
And enjoying your kiddos just the way they are.
Let's hope preschool is ready for us.
xo,
Em
p.s. As a Houston resident, Leigh Ann recently experienced Hurricane Harvey firsthand, and while her family came through relatively unscathed, she and a friend have initiated a GoFundMe to help personally assemble and deliver sack lunches, cleaning supplies and personal items for folks in their community. To donate to Leigh Ann's cause, visit their fundraising page here.
p.p.s. Order your own copy of First Bites here!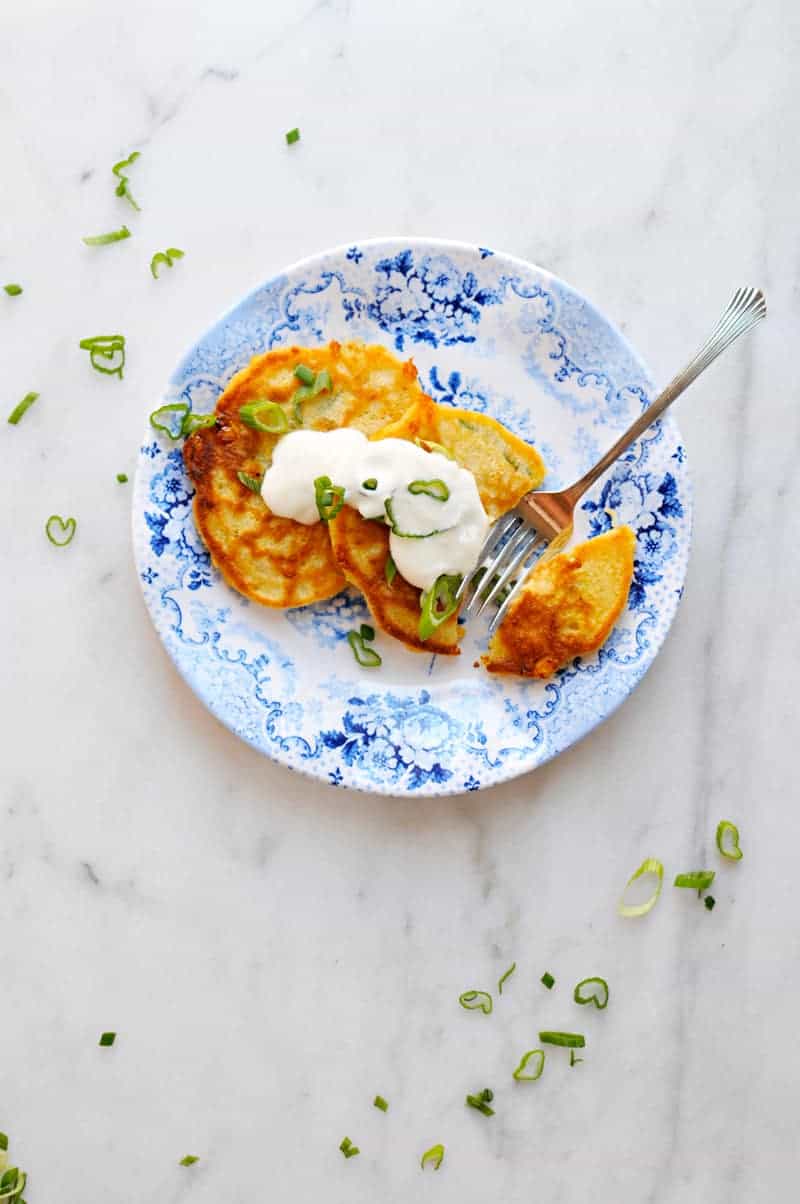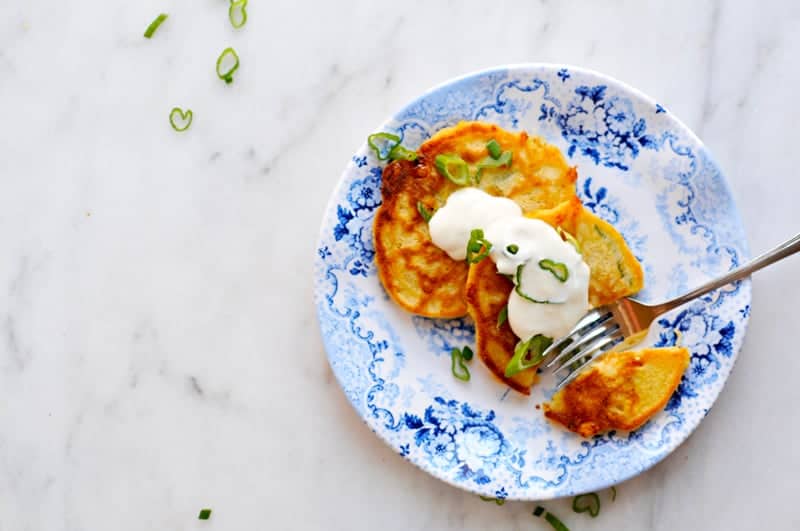 Cheesy Corn + Scallion Cakes (with Maple'd Greek Yogurt)
We fell instantly in love with these savory, hearty corn cakes from Leigh Ann Chatagnier's new baby- and toddler-centric cookbook,
First Bites
. My addition of lightly sweetened Greek yogurt is completely optional. 😉
By:
(adapted ever so slightly from) Leigh Ann Chatagnier
Ingredients
For the Cakes:
2 cups corn bread mix (or ¾ cup corn meal, 1¼ cups all-purpose flour + 1 tsp baking powder)
1¼ cups milk
1 egg
½ cup cheddar cheese, shredded
3 tablespoons scallions, thinly sliced
1 cup fresh corn kernals
3 T avocado oil or butter
For the Yogurt:
1 cup full fat Greek yogurt, stirred until creamy
1-2 T maple syrup
Instructions
In a large bowl, combine all ingredients except oil or butter.
Preheat a large, nonstick skillet over medium heat. Add avocado oil or brush with butter.
Working in batches of 3 or 4 cakes at a time, spoon about 2-4 tablespoons of the mixture onto the skillet and cook for 2-3 mins per side, until golden brown and cooked through. (See note.) Meanwhile, stir maple syrup into yogurt to taste.
Serve cakes immediately with maple yogurt over the top or on the side for dipping, or store cakes in the freezer for snacking at a later time. (Reheat in a toaster or toaster oven until warmed through.) Enjoy!
Notes
The recipe here is written as published, with permission, in
First Bites
by Leigh Ann Chatagnier. When making these cakes for Lana, who is for all intents and purposes eating the same food we are, I used canned, full-fat coconut milk in place of the milk; chose sharp cheddar cheese (and bumped it up by an extra handful); used an entire scallion; and added ¾ tsp sea salt.
Using exactly ¼ cup of the mixture for each cake, this recipe will yield a perfect baker's dozen (13 cakes).
————————————————–
OH! before you go…
Like whatcha see here — or have a question, feedback, or recipe hack to share? Join The Pig & Quill convo by commenting below (I love, luv, lurve comments) and hang out with me on Facebook, Twitter, Instagram and Pinterest. And don't forget to subscribe to P&Q emails or add me to your RSS reader with Feedly or Bloglovin' so you never miss a post. x's & o's!