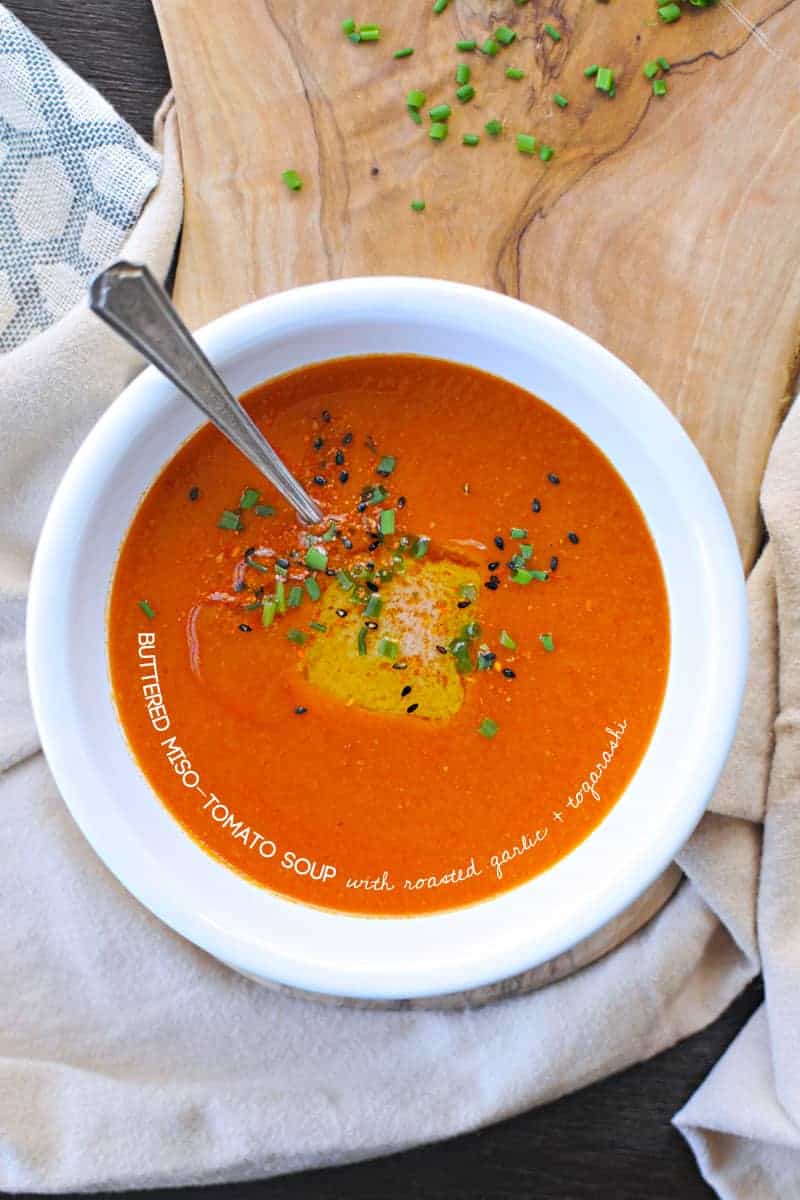 Do you guys know Sylvie from Gourmande in the Kitchen? I'm so honored to be pinch-hitting for her today so she can get some well-deserved R&R on the sunny beaches of Maui. I'm more than a little envious. It's hardly been three months since we babymooned on that very island and I already miss the jungly black sand beaches. The unmarred white sand beaches. The mochiko chicken. YOU GUYS. The mochiko chicken. Happily, I've got something comin' round the bend that'll hopefully take the edge offa that craving, but we'll save that for another post.
Today, we're talking about scratching a different itch — one that originated after I slurped some of the most unique ramen I've ever sampled: tender, toothsome noodles swimming in a buttery miso broth infused with, of all things, bright tomatoes, garlic and parm. Yup, like, the cheese parm. And get this: it was suuuuuuurrrrr guuuuurrrrrrd.
So this soup pays, in at least a smallish way, homage to that super decadent, velvety marriage of tomatoes and miso, rounded out with lots of sweet, nutty garlic. It's even finished with a pat of Kerrygold, because apparently I take things like buttery broth pretty literally. (Also: buttah makes everything bettah.) Oh yeah, and spicy stuff. Because fi-yah.
Head on over to Gourmande in the Kitchen for the full recipe — and be sure to poke around while you're there. As the name of her blog implies, Sylvie is quite the gourmand, and there's too much delicious stuff (I'm particularly smitten with these pecorino popovers, this yogurt semifreddo, and these coconut caramel bars) to ignore!
xoxo!
Em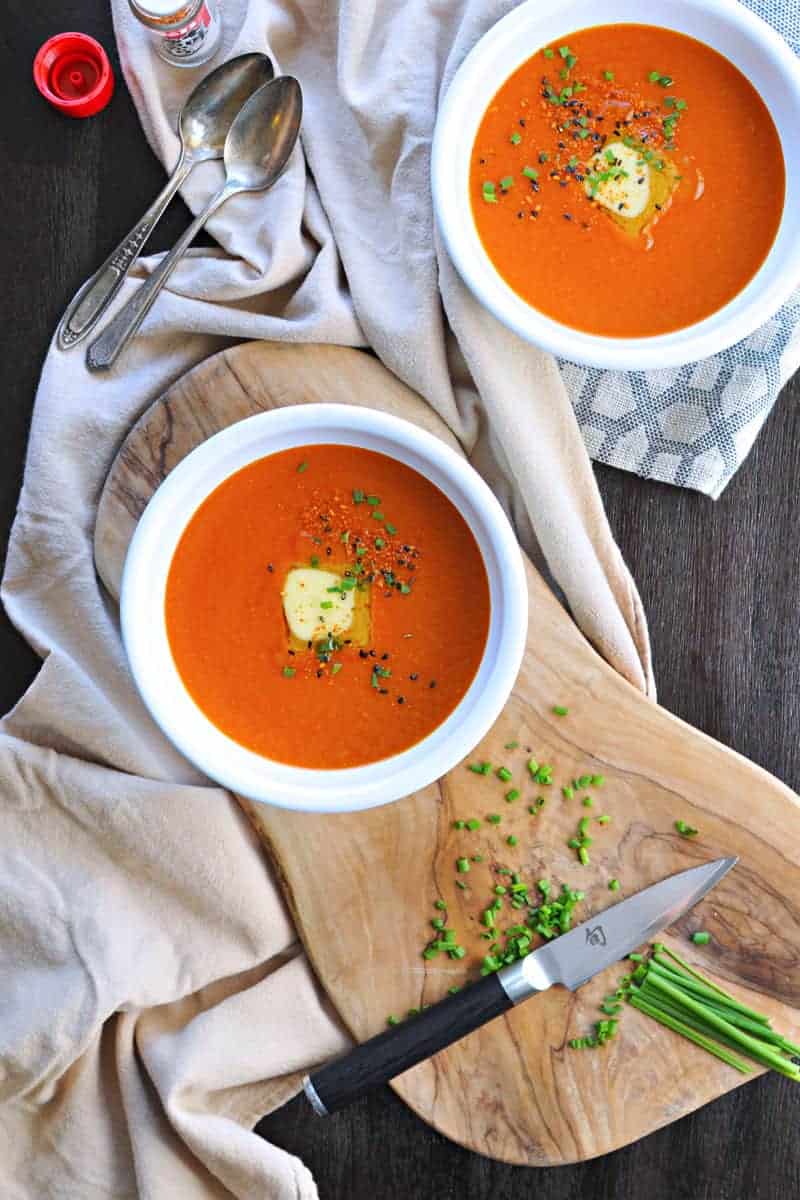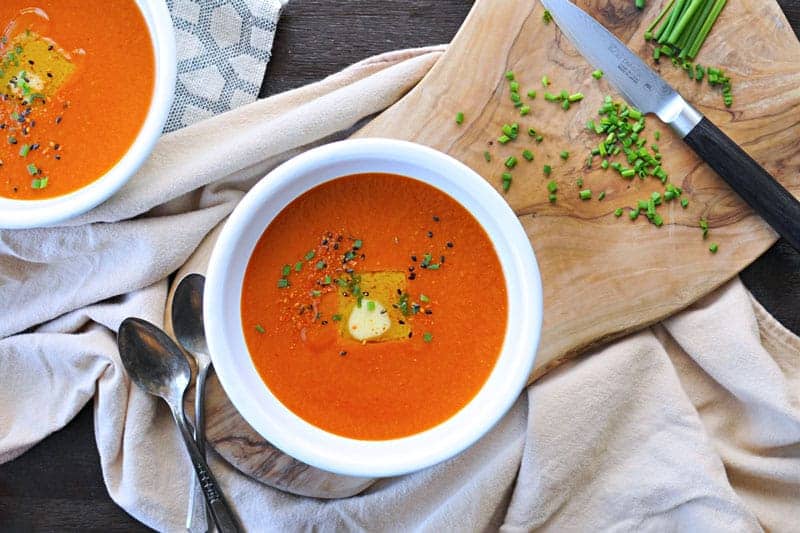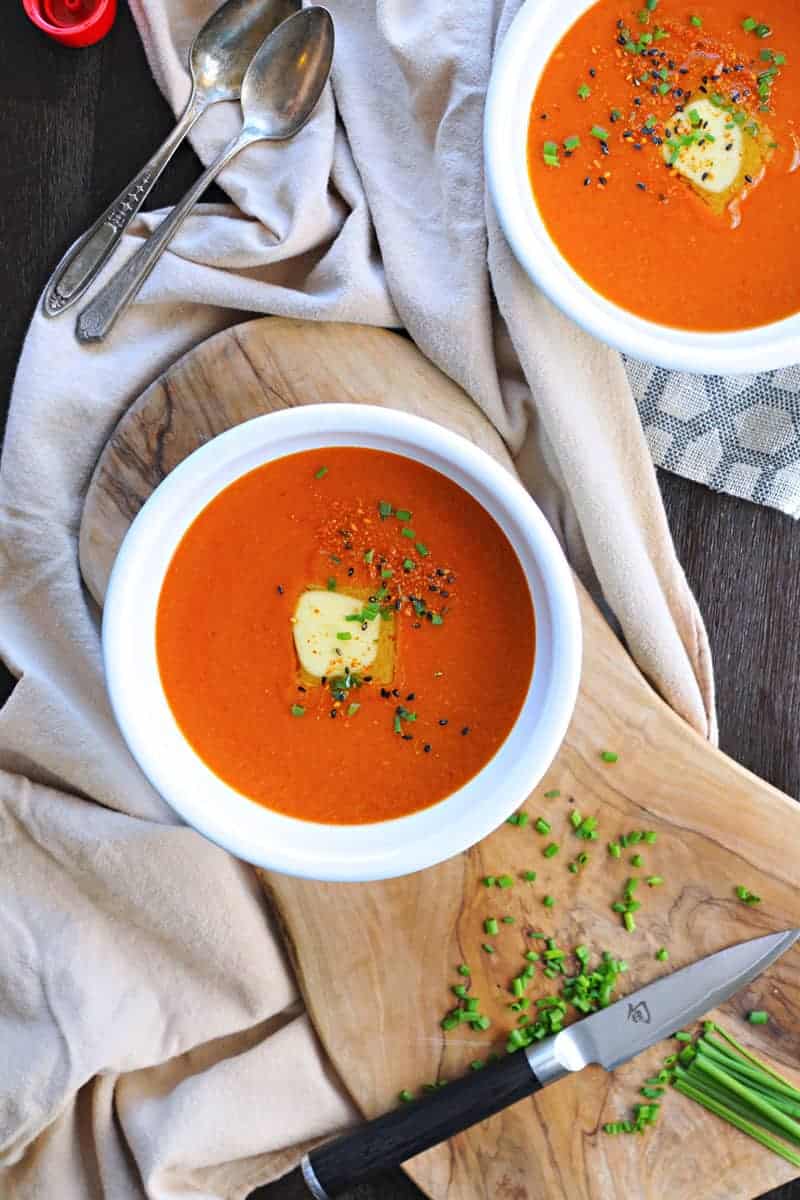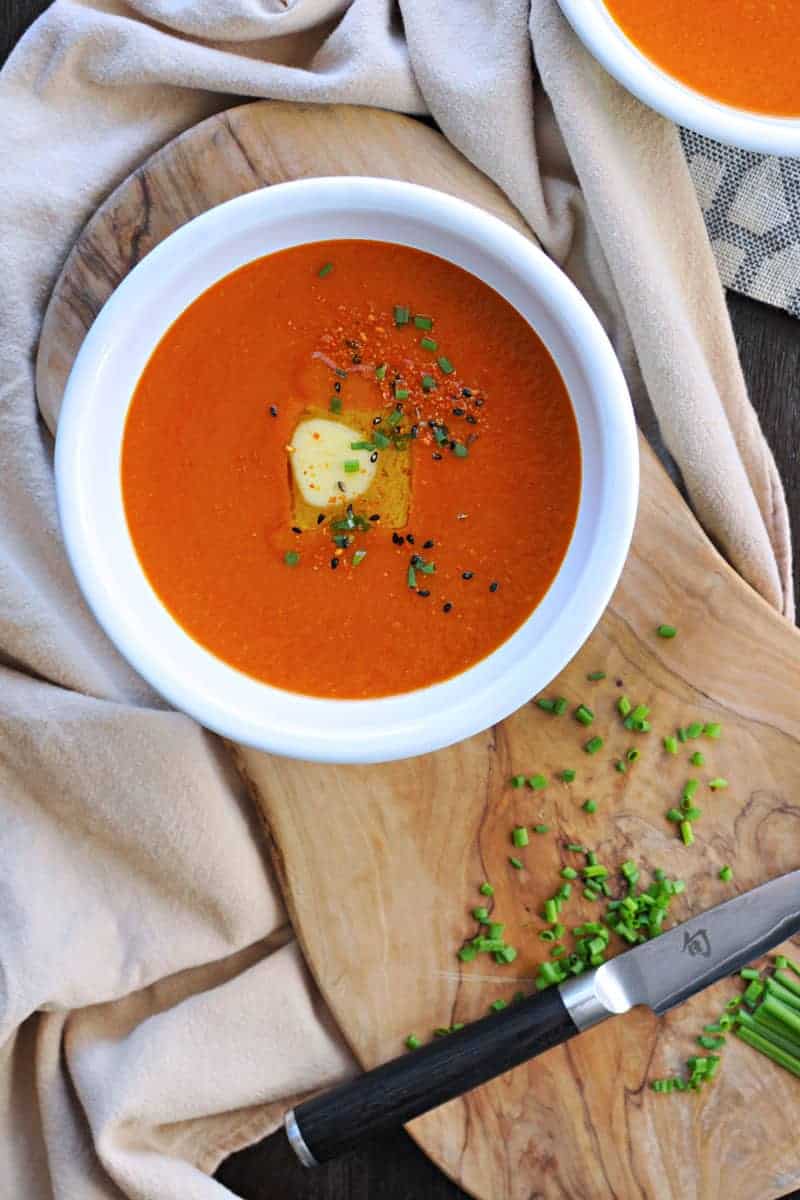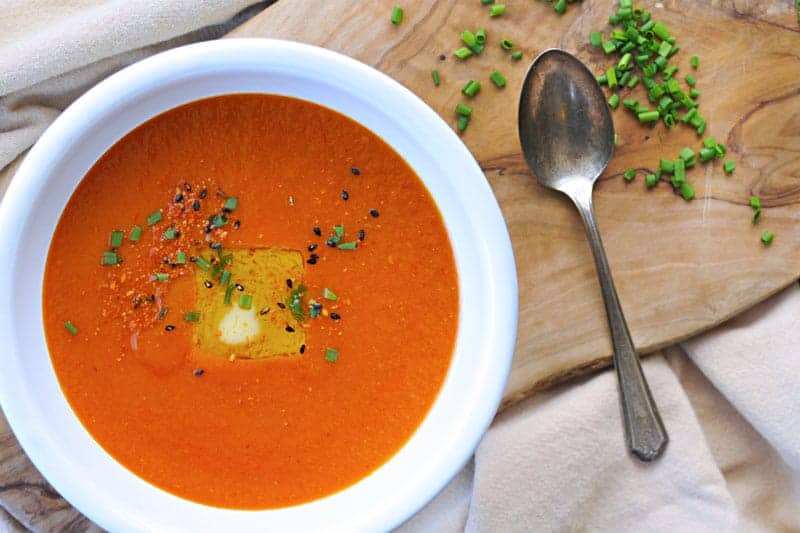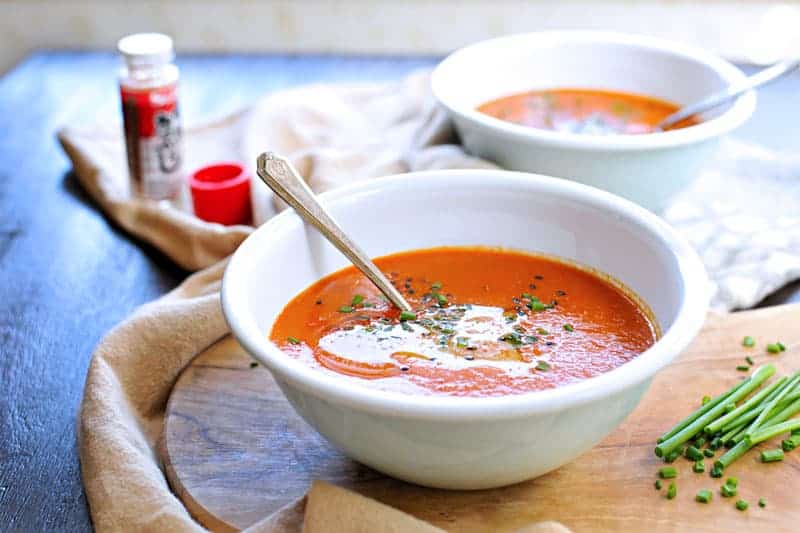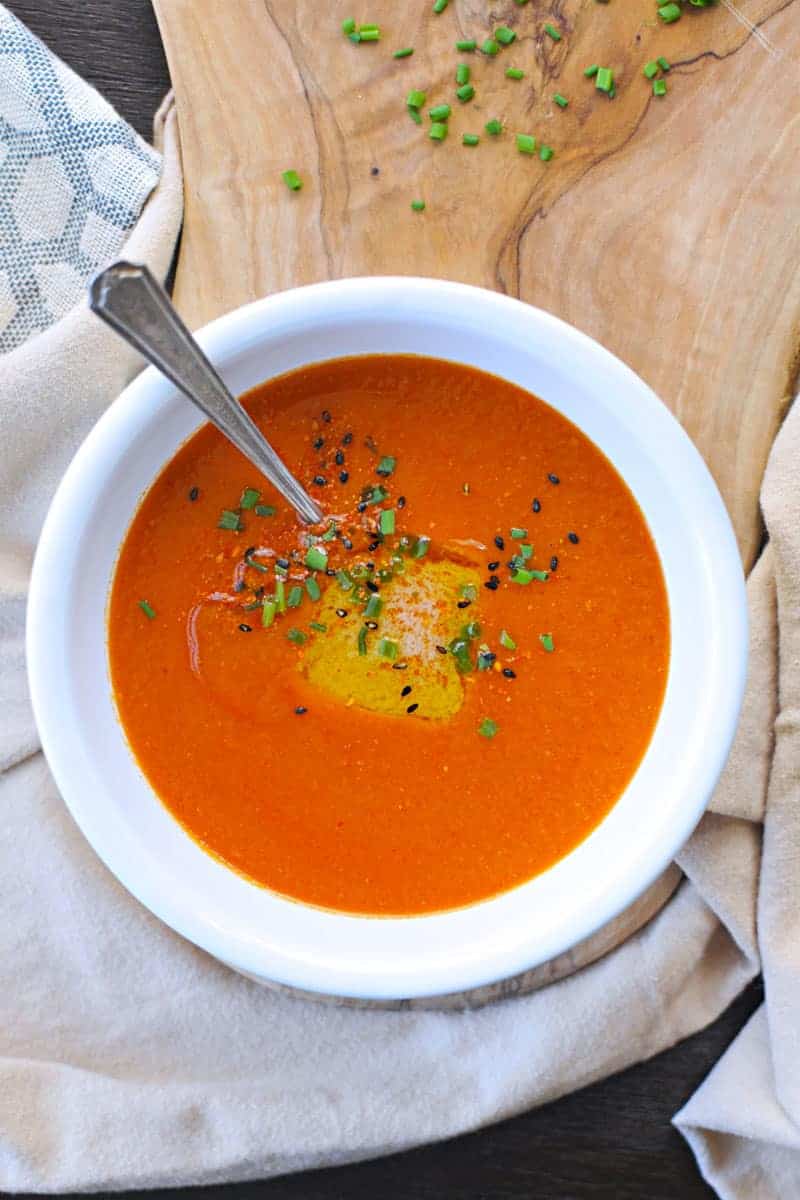 ————————————————–
OH! before you go…
Like whatcha see here — or have a question, feedback, or recipe hack to share? Join The Pig & Quill convo by commenting below (I love, luv, lurve comments) and hang out with me on Facebook, Twitter, Instagram and Pinterest. And don't forget to subscribe to P&Q emails or add me to your RSS reader with Feedly or Bloglovin' so you never miss a post. x's & o's!