Hello friends! Just a quick note to tell you little piggies that I'm jetting off to Mexico to join a mariachi band for the next week. Rumor has it they need someone to play that stick fish thing, and if second grade music class is any indication, I'm quite possibly the world's best stick-fisherer. Who knew? (I knew.)
Ok, that's not entirely true. But I am headed off for a few days of tacos and tan lines, so it might be a little cricketsy around these parts. A better blogger would have had posts prepared weeks (months?) in advance with this little summer vacay in mind, but that's just not my game. Flying by the seat of my pants and all that.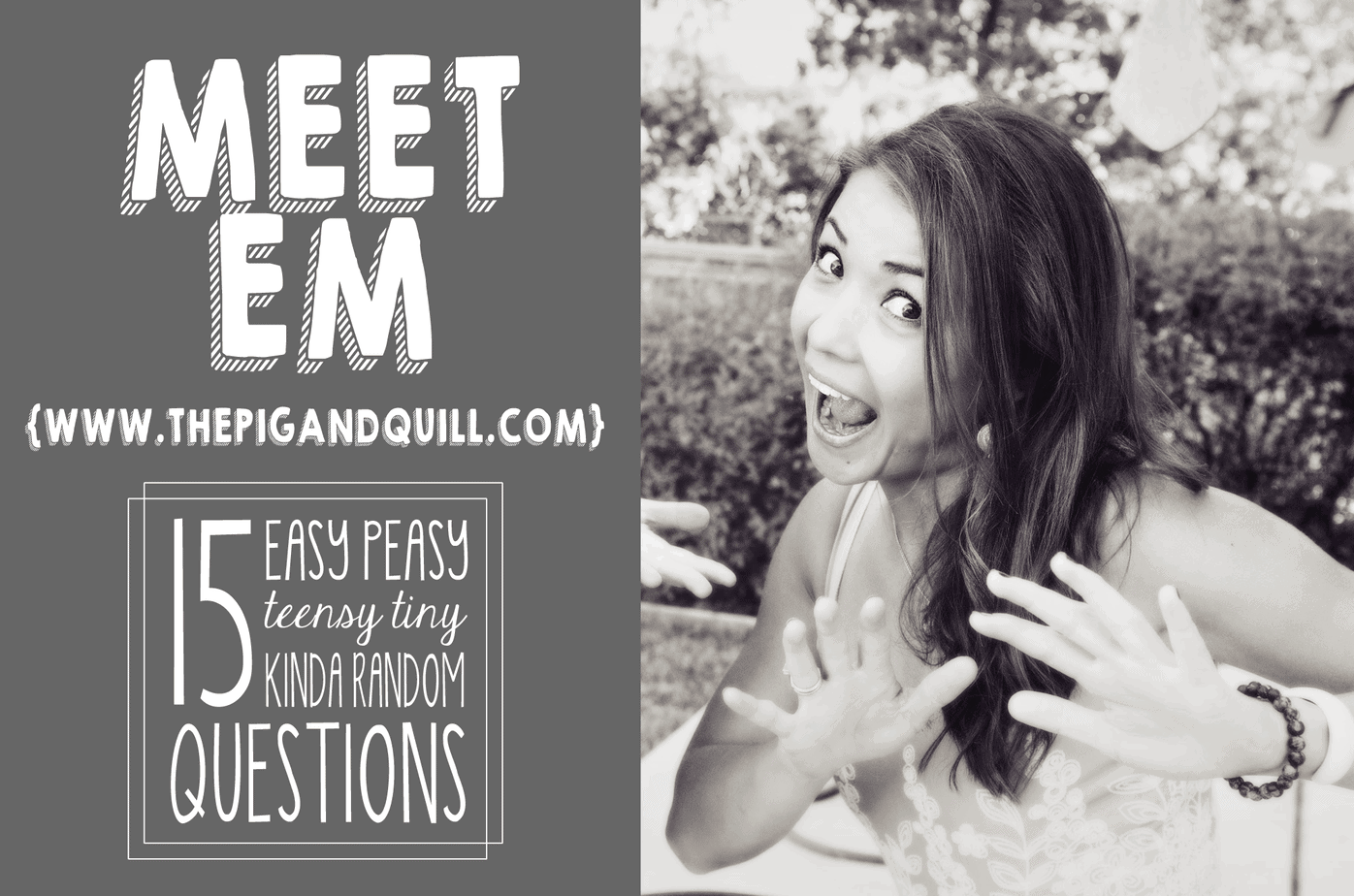 If you can't bear the absence of dated pop culture references and izzle-isms, maybe check out that time Gina interviewed me over on So…Let's Hang Out. If you've already been there, done that, and you're still here reading along — well, thanks. There was some scary stuff in there, so you're a rockstar (and-a-half)(and a bag of chips?) in my book.
Speaking of rockstars, I think I hear a stick fish thing calling.
Back in a few!
xo and margs cheersies,
Em
————————————————–
Like whatcha see here — or have a question, feedback, or recipe hack to share? Join The Pig & Quill convo by commenting below (I love, luv, lurve comments) and hang out with me on Facebook, Twitter, Instagram and Pinterest. And don't forget to subscribe to P&Q emails (see that nifty box up there in the sidebar?) so you never miss a post. x's & o's!