Creamy Cashew-Maple Matcha Lattes (Vegan)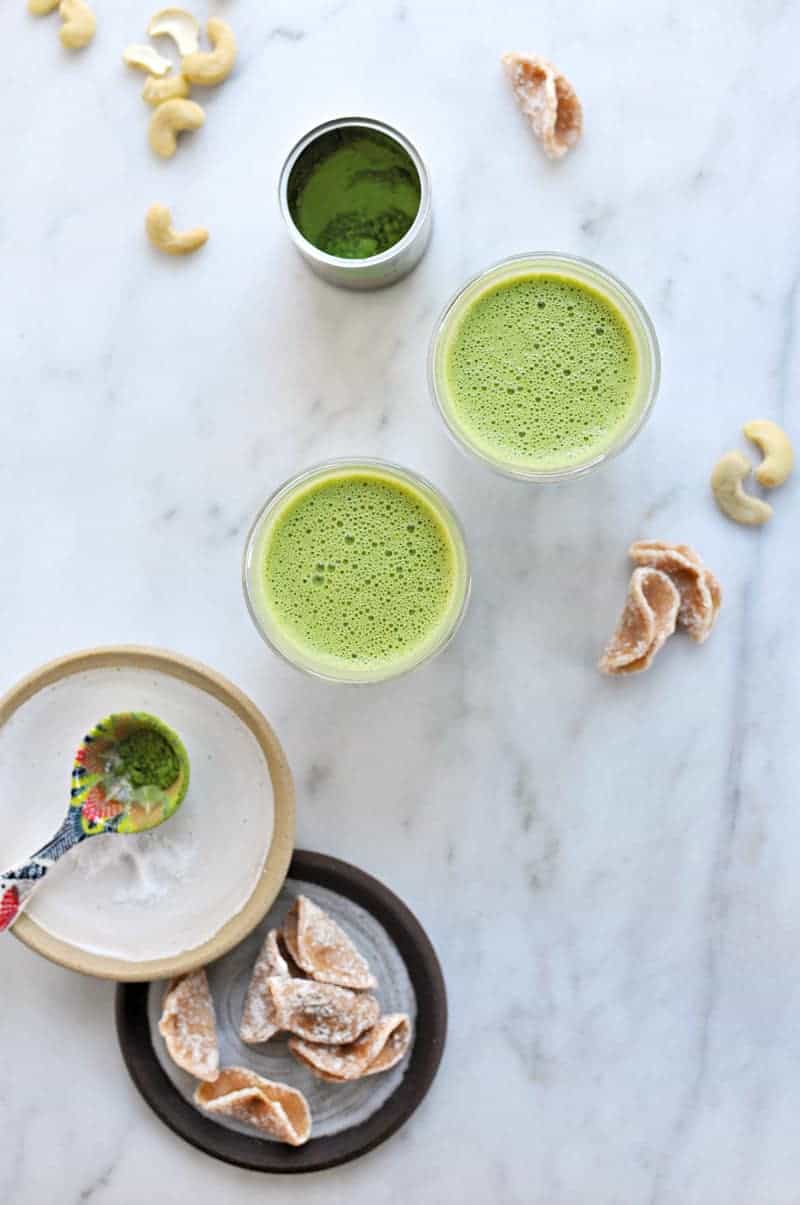 Makes:
2 generous servings
½ cup raw cashews, soaked + drained (see note)
2 cups almost boiling water
2 T real maple syrup
1 T high-quality matcha tea
pinch sea salt
Combine all ingredients in a high-performance blender and blend on high speed until completely creamy and slightly frothy, 30 seconds. (Be sure to leave the tamper hole in your blender lid slightly ajar so there's room for steam to escape.) Pour into large mugs and serve immediately, or pour into mason jars, allow to cool slightly, and then cover and chill to enjoy cold.
To soak the cashews, cover with water and allow to soak, loosely covered, overnight -- or cover with very hot (not boiling) water and allow to soak for one hour. Drain cashews before using.
Recipe by
the pig & quill
at https://thepigandquill.com/creamy-cashew-maple-matcha-lattes/