Rice Cooker "Tamagoyaki" Totoros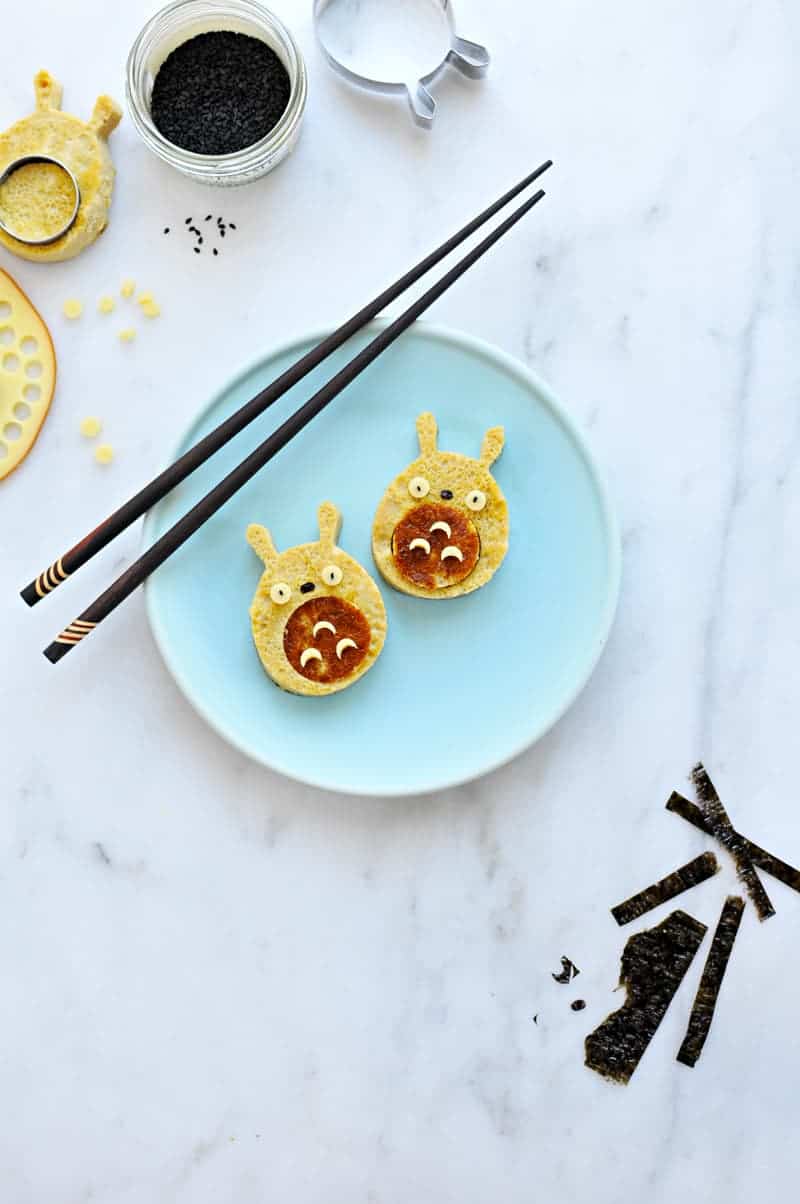 Makes:
3 totoros (with plenty of snacking scraps!)
For the Tamagoyaki:
4 eggs
3 T water
1 T lite soy sauce
1 T sugar
1 tsp mirin
For the Totoro'ing:
white cheese eyes and belly lines (we used smoked gouda)
nori noses
sesame seed eyeballs
In the insert of your rice cooker, whisk together all ingredients. Cook until rice cooker "pops" — then, if eggs are still liquid or wobbly in the center, set a timer for 10 mins and allow to continue cooking on warm setting. Remove cover and allow to cool. (Eggs will collapse onto themselves some.)
Loosen from cooker with a silicone spatula, remove to a plate, and refrigerate, covered, until chilled through. Cut into desired shapes (simple wedges and cubes are also just dandy!) and enjoy!
To make a Totoro Tamagoyaki, I used this Totoro cookie cutter to punch out the body, then a small circle punch (it actually came WITH the totoro cutter) to punch out and invert the belly shape. Cheese eyes and belly markings (made with a round decorating tip), sesame seed eyeballs and a nori nose finished 'em off — almost too cute to eat!
Recipe by
the pig & quill
at https://thepigandquill.com/rice-cooker-tamagoyaki-totoros/