Chile-Lime Mango Coconut Pops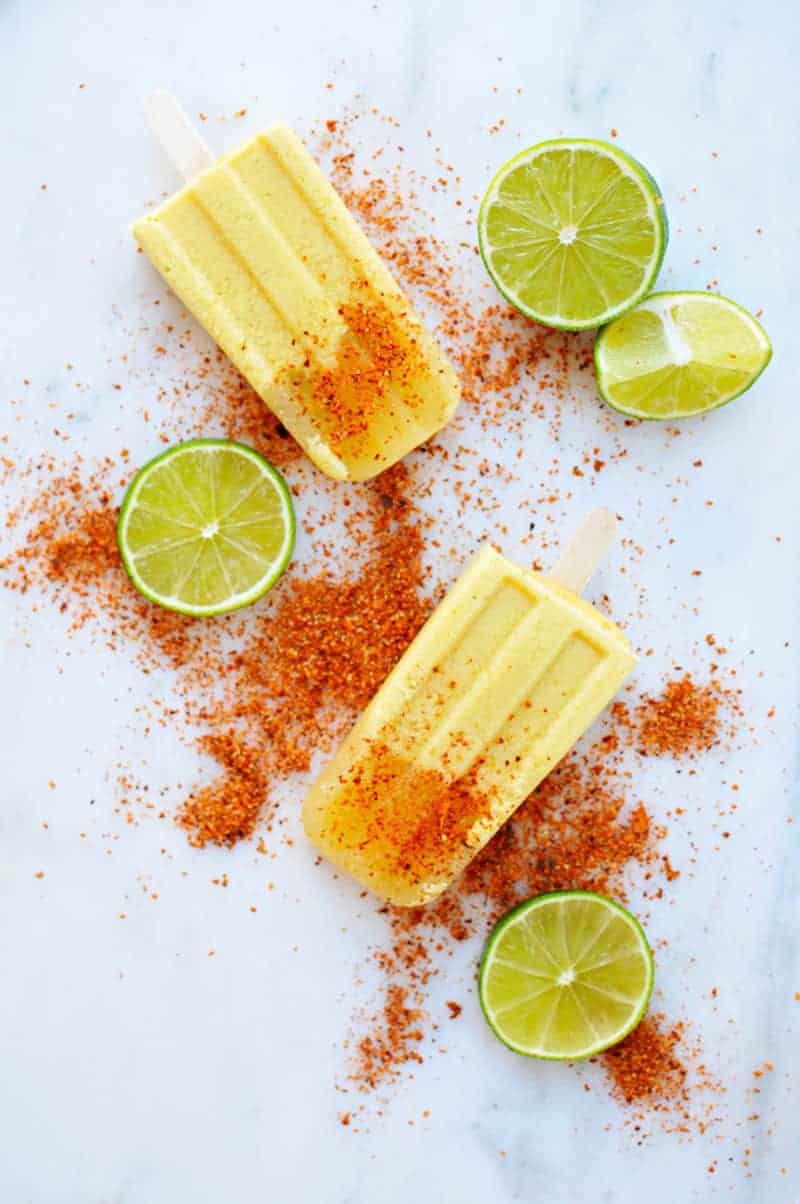 1.5 cups mango juice
1 can full fat coconut milk
2-4 T honey or maple syrup (see note)
juice and zest of 1 lime, plus extra for serving
pinch sea salt
tajin seasoning, to taste (or other chile salt)
Combine all ingredients in blender, beginning with 2 T honey, and blend until completely smooth. Taste for sweetness and adjust honey as needed. Pour mixture into molds (I use these). Freeze 30 mins. Insert sticks. Freeze until solid, at least 6 hours or overnight.
To release pops, dip mold into warm water. (Store released pops wrapped in wax paper in a plastic zip-top bag in the freezer.)
Immediately before serving, squeeze over more lime and top with a generous sprinkle tajin, if desired. Enjoy!
Update: when I originally published this recipe, I completely omitted the fact that I've made these several times with both honey and maple syrup, and the difference is nearly undetectable. So if you're looking to make these vegan (as advertised), the maple syrup route is for you. (I blame the $4 wine!) Cheers!
Recipe by
the pig & quill
at https://thepigandquill.com/chile-lime-mango-coconut-pops/