#pinkdrink popsicles // strawberry + green tea + coconut milk + white chocolate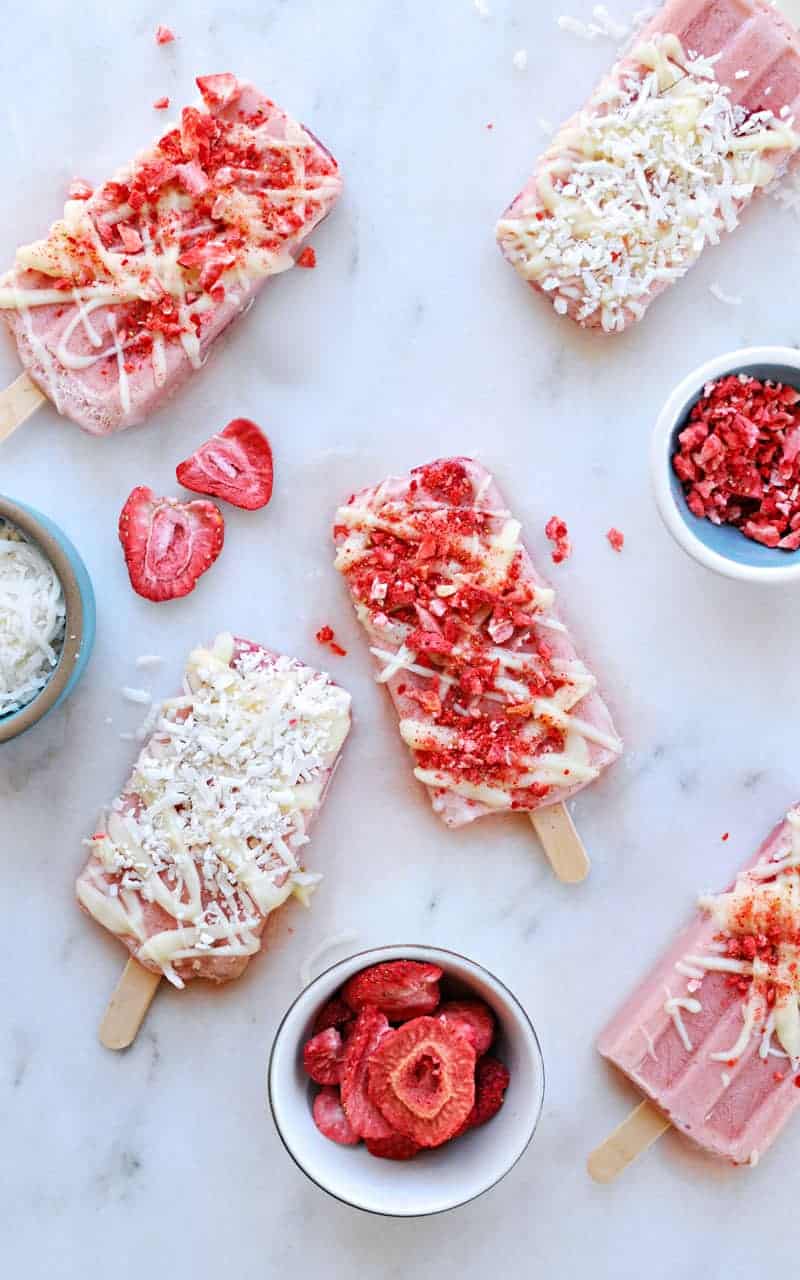 1 can light coconut milk
1 cup prepared green tea
4 T maple syrup
1¼ cups fresh strawberries, halved
¼ cup diced fresh strawberries
¾ cup white chocolate chips
¼ cup coconut oil
crushed freeze-dried strawberries
unsweetened shredded coconut
To make pops: Combine coconut milk, green tea, maple syrup and halved strawberries in a blender and process until smooth. Scatter diced strawberries evenly among ice pop moulds (I use this one). Pour coconut milk mixture over top and freeze 30 mins; insert sticks. Continue to freeze until set, at least 6 hours or overnight.
To top with white chocolate drizzle: Prepare a baking sheet with parchment paper. Remove popsicles from moulds and arrange on sheet. Return to freezer while you prepare chocolate.
Combine white chocolate and coconut oil over a double boiler and heat until completely melted and smooth, stirring frequently. Using a fork, drizzle melted chocolate over popsicles and immediately scatter with crushed freeze-dried berries and coconut. Return to freezer to set drizzle, about 10 mins. Enjoy!
Recipe by
the pig & quill
at https://thepigandquill.com/pinkdrink-popsicles/