vietnamese meatball bún with honey-aleppo nuoc cham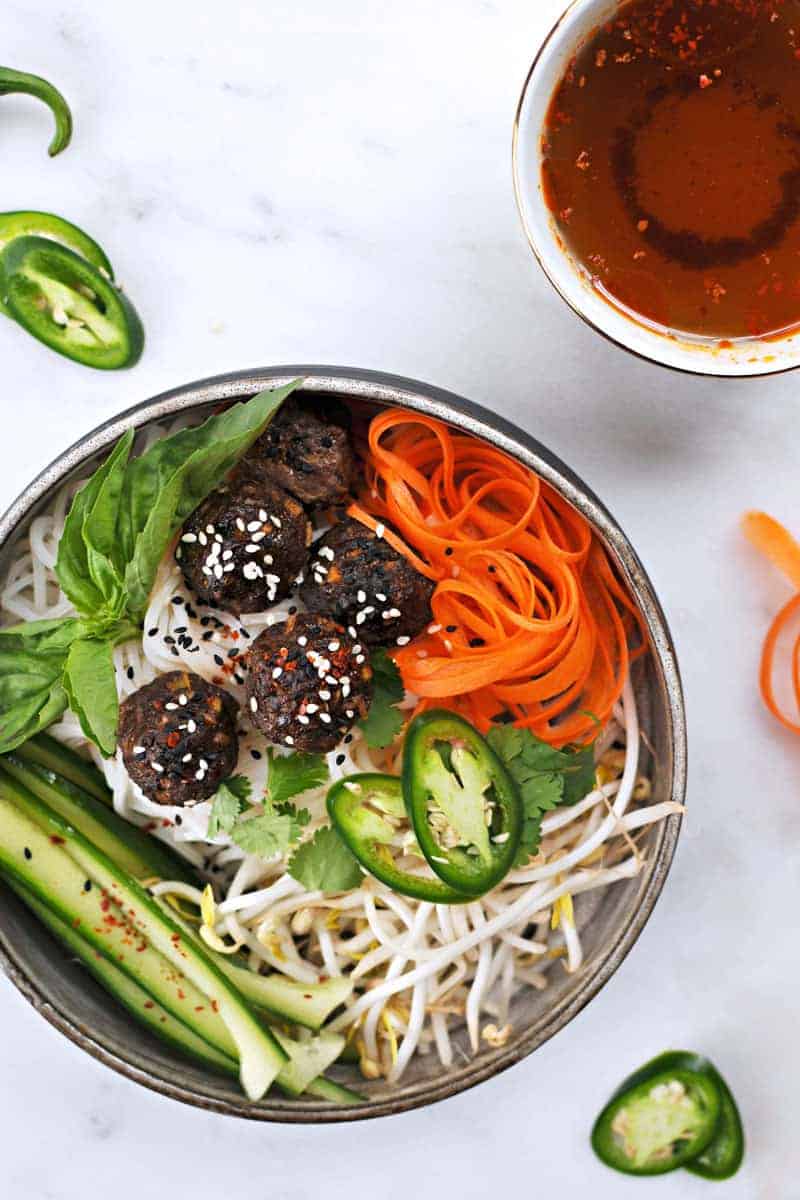 Preheat broiler. Bring large pot of water to boil and cook noodles according to package directions.

Meanwhile, combine all meatball ingredients and shape into bite-sized meatballs (about 20). Arrange meatballs on a broiler pan or rimmed baking sheet and broil 5-7 mins, until cooked through and browned on top. Remove and allow to cool slightly.
While meatballs cook and cool, whisk together nuoc cham ingredients and set aside. Halve cucumber and scrape out seeds, then slice into thin strips. Peel carrots, then continue to use peeler to pare carrots into long, narrow strips. Wash and dry herbs. Thinly slice jalapeno.
Rinse cooked noodles under warm water to remove excess starch and drain briefly. Divide noodles among bowls; top with meatballs, carrots, bean sprouts, jalapenos and herbs. Just before serving, dress bowls with nuoc cham. Enjoy!
Recipe by
the pig & quill
at https://thepigandquill.com/vietnamese-meatball-bun-with-honey-aleppo-nuoc-cham/