triple coconut chocolate bread (df)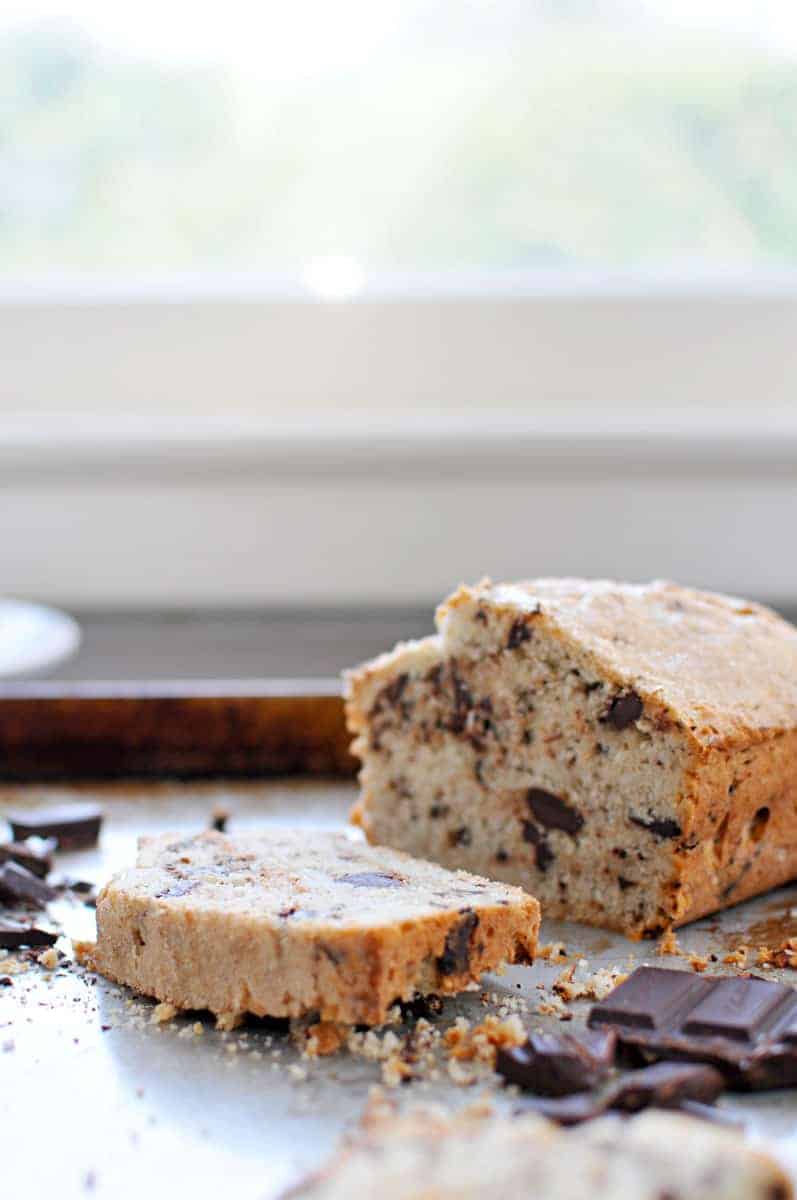 1.5 cups all-purpose flour
1.5 tsp baking powder
½ tsp salt
1 cup unsweetened shredded coconut
⅔ cup full-fat coconut milk
½ cup coconut oil, melted and cooled
½ cup granulated sugar
1 large egg
1 tsp vanilla
3 ounces bittersweet chocolate, chopped
1 T raw or turbinado sugar
Preheat oven to 350F. Grease (with coconut oil or spray) and flour a 9x5x3 loaf pan.
In a medium bowl, combine flour, baking powder and salt.
In a large bowl with a hand mixer, blend together melted coconut oil, granulated sugar, egg, coconut milk, vanilla and shredded coconut until well combined. Add flour mixture and mix until just combined. Fold in chocolate. Pour batter (it will be very thick) into prepared pan. Sprinkle raw sugar evenly over top of batter. Bake for 55-60 mins or until an inserted toothpick comes out clean. Allow bread to cool 15 mins in pan, then invert onto a cooling rack and cool completely.
Wrap cooled bread tightly in plastic wrap and store at room temperature overnight or up to five days before serving. Slice and enjoy!
Like many cakes, this 'bread' is better enjoyed the next day and stores very well for up to 5 days at room temperature. If you plan to enjoy it much later than that, feel free to stash it in the freezer for up to 2 months. Thaw frozen bread in the fridge overnight before reheating in a 350F oven for 5-10 mins or until warmed through.
Recipe by
the pig & quill
at https://thepigandquill.com/triple-coconut-chocolate-bread-df/