pumpkin spice coconut caramel sauce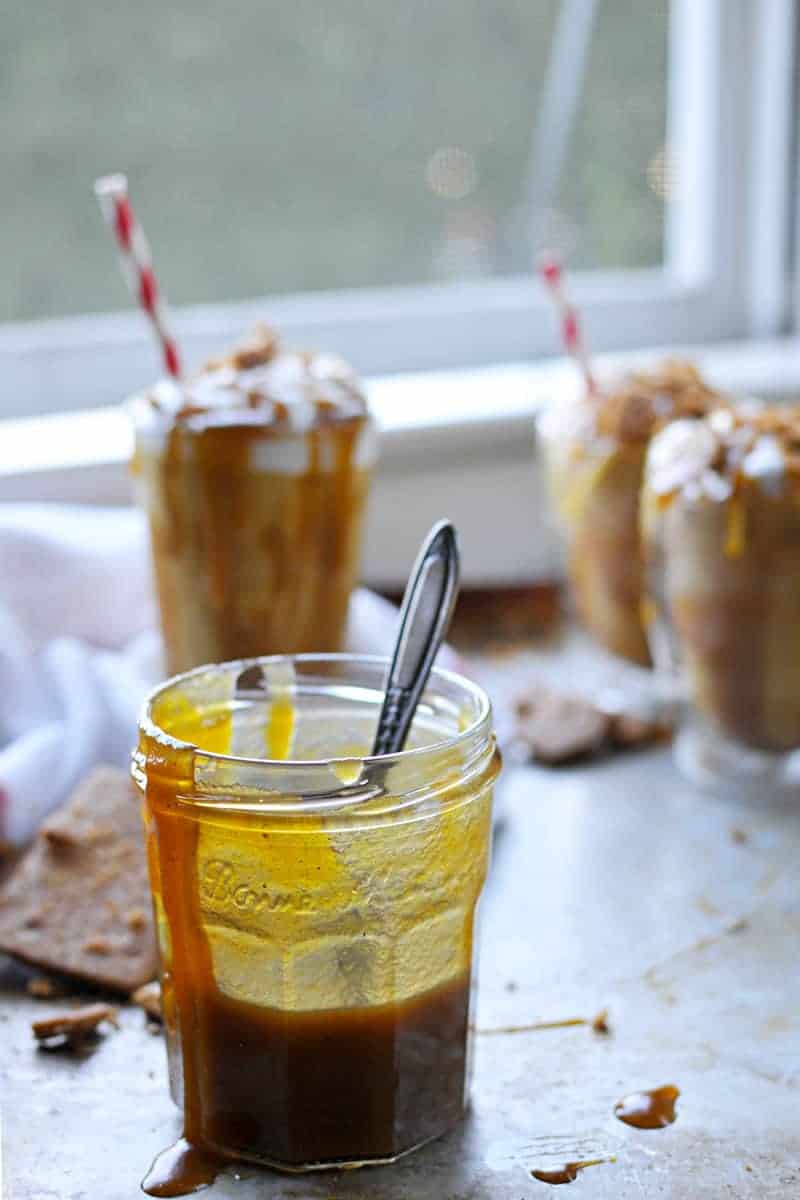 1 14 oz can full fat coconut milk
½ cup canned pumpkin
1 cup sugar
2 T coconut oil
1" piece of fresh ginger, peeled and quartered
½ tsp cinnamon
¼ tsp nutmeg
generous pinch sea salt
Combine coconut milk and pumpkin in a blender and whirl until very smooth.
Add coconut milk mixture, sugar, coconut oil, ginger pieces, spices and salt to a medium saucepan and bring to a boil.
Simmer until dark and syrupy and reduced by half, stirring occasionally, about 20 mins. Remove ginger pieces (and, if you're me, eat them). Allow to cool slightly before serving. Store refrigerated in an airtight container for up to a week.
Recipe by
the pig & quill
at https://thepigandquill.com/pumpkin-pie-milkshakes-with-pumpkin-spice-caramel-and-maple-whip-df/