smoky sesame eggplant relish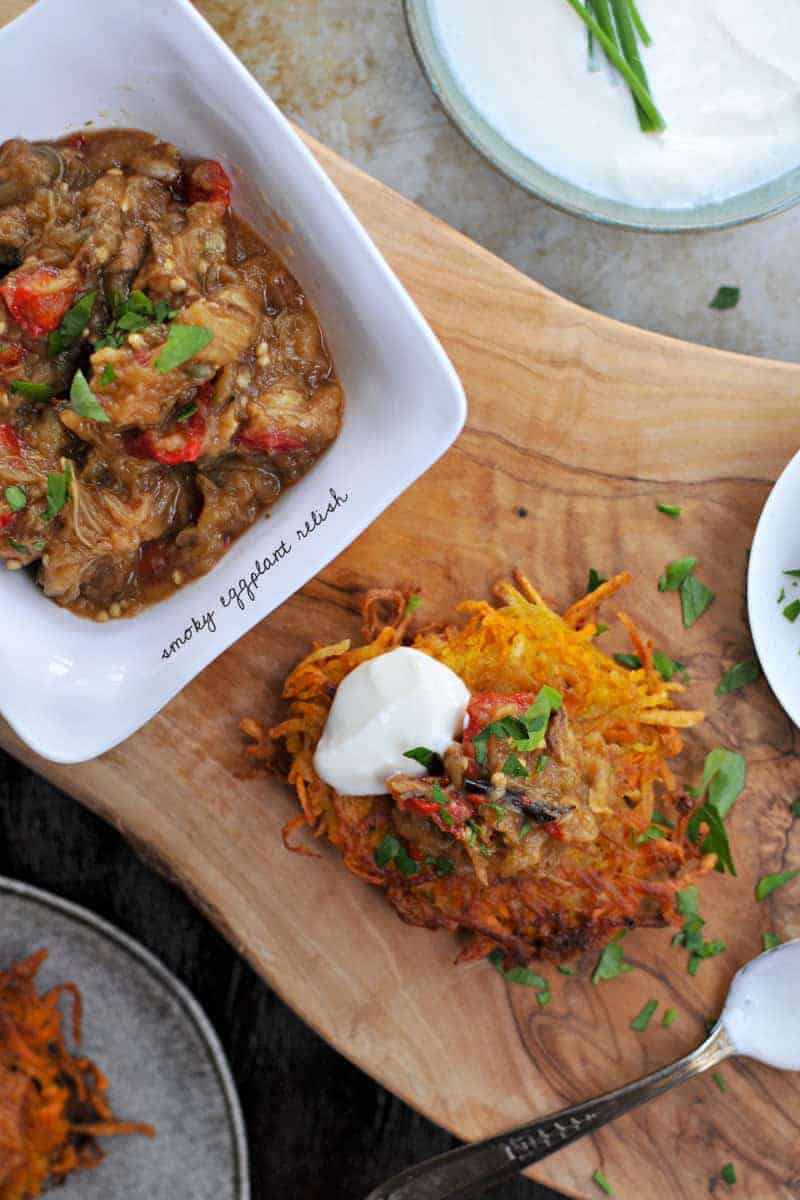 Makes:
about 2 cups of relish
1 large eggplant
5-6 jarred sweet-hot cherry peppers (about ¼ cup), finely chopped
1.5 T capers, rinsed and finely chopped
1 T red wine vinegar
1 clove garlic, minced
½ tsp sesame oil
¼ tsp smoked sweet paprika
¼ tsp sea salt
2 T parsley, finely chopped
Preheat oven to 450F. Cut eggplant in half and roast, cut-side down, on a rimmed baking sheet until tender, about 25 mins. Set aside until cool enough to handle.
Scoop cooled eggplant flesh into a large mixing bowl, discarding skins. Add remaining ingredients except parsley.
For best flavor, refrigerate overnight (although if you must it's still delicious when just prepared). Let relish come to room temperature before serving with fresh parsley stirred through. Enjoy!
Something about the combo of smoky paprika (a definite homage to all of the deliciously paprika'd dishes I enjoyed in Spain) and the nutty, subtly Asian kick from the sesame oil makes this relish supremely interesting -- and completely delicious. Try it as a topping for crostini or baked brie or as a jazzy addition to your grilled cheese -- you won't regret it! :)
Recipe by
the pig & quill
at https://thepigandquill.com/two-potato-latkes-with-smoky-eggplant-relish-spiced-persimmon-apple-sauce-sour-cream/