Burrata Appetizer with Mediterranean Honey Herb Oil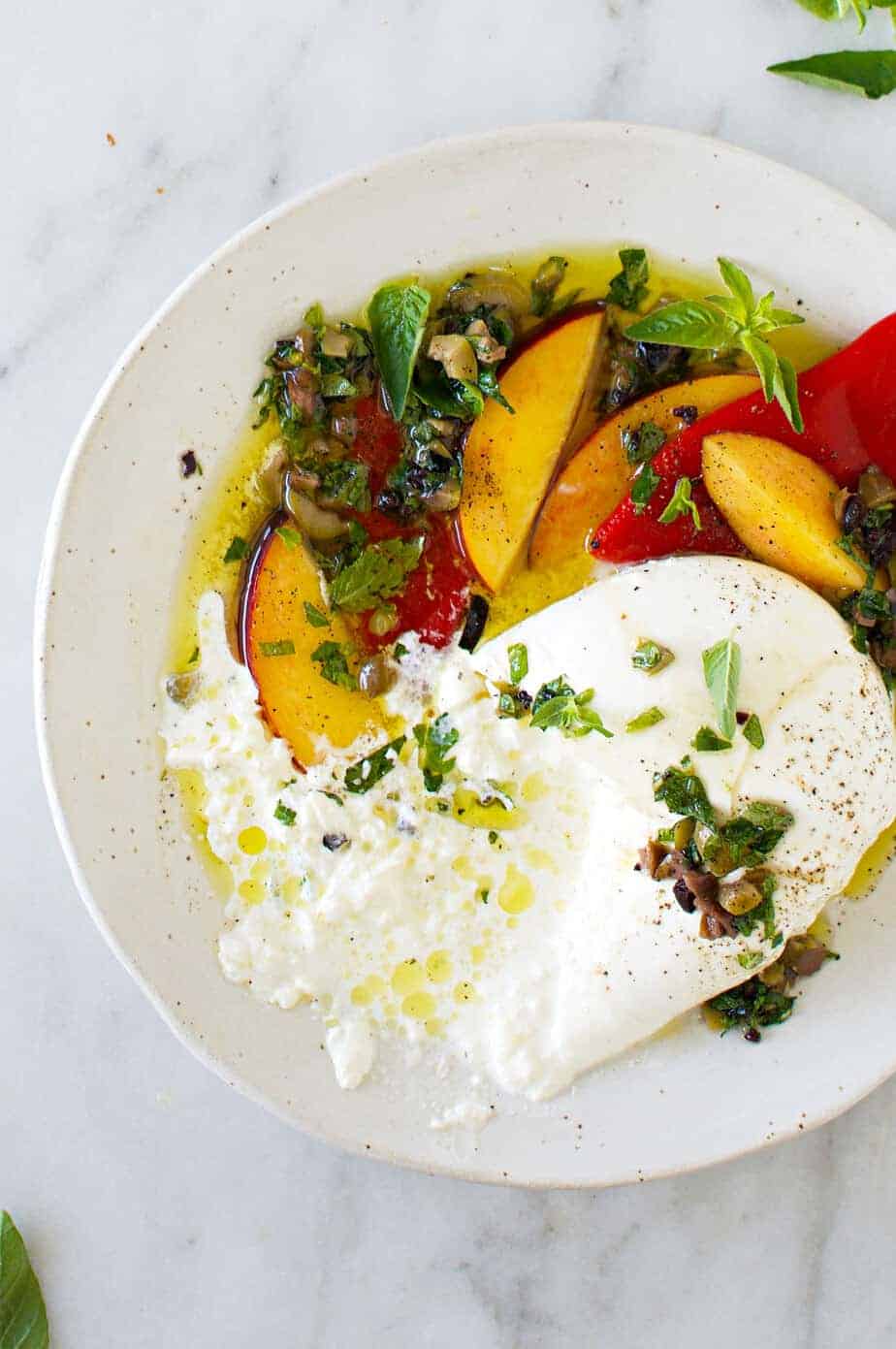 Makes:
4 servings (as an app)
For the Crostini
½ slender baguette (about 12 slices)
3 T olive oil
1 T mellow white miso
black pepper
For the Burrata
1 ball burrata cheese, about 8 oz
2 small nectarines, sliced
2-3 roasted red peppers, torn into bite sized pieces or strips
2 T olive oil
1 T honey
2 T chopped pitted green or kalamata olives (I used a few of each)
1 T chopped fresh oregano
1 T chopped fresh mint
black pepper
Preheat an oven to 375F. Mix together the olive oil and miso paste until smooth. Brush mixture evenly over sliced baguette, crack pepper over the top and arrange in a single layer on a rimmed baking sheet. Bake for 8-10 mins or until crisp and golden. Allow to cool slightly before serving.
While the crostini bake, Arrange burrata on a platter surrounded with sliced nectarines and roasted peppers. In a small bowl, combine 2 T olive oil, honey, olives, oregano, mint + freshly ground black pepper, to taste. Drizzle over burrata + nectarines/roasted peppers and serve with crostini. Enjoy!
Recipe by
the pig & quill
at https://thepigandquill.com/burrata-appetizer-mediterranean-honey-herb-oil/